Generation Gain by Jay Blades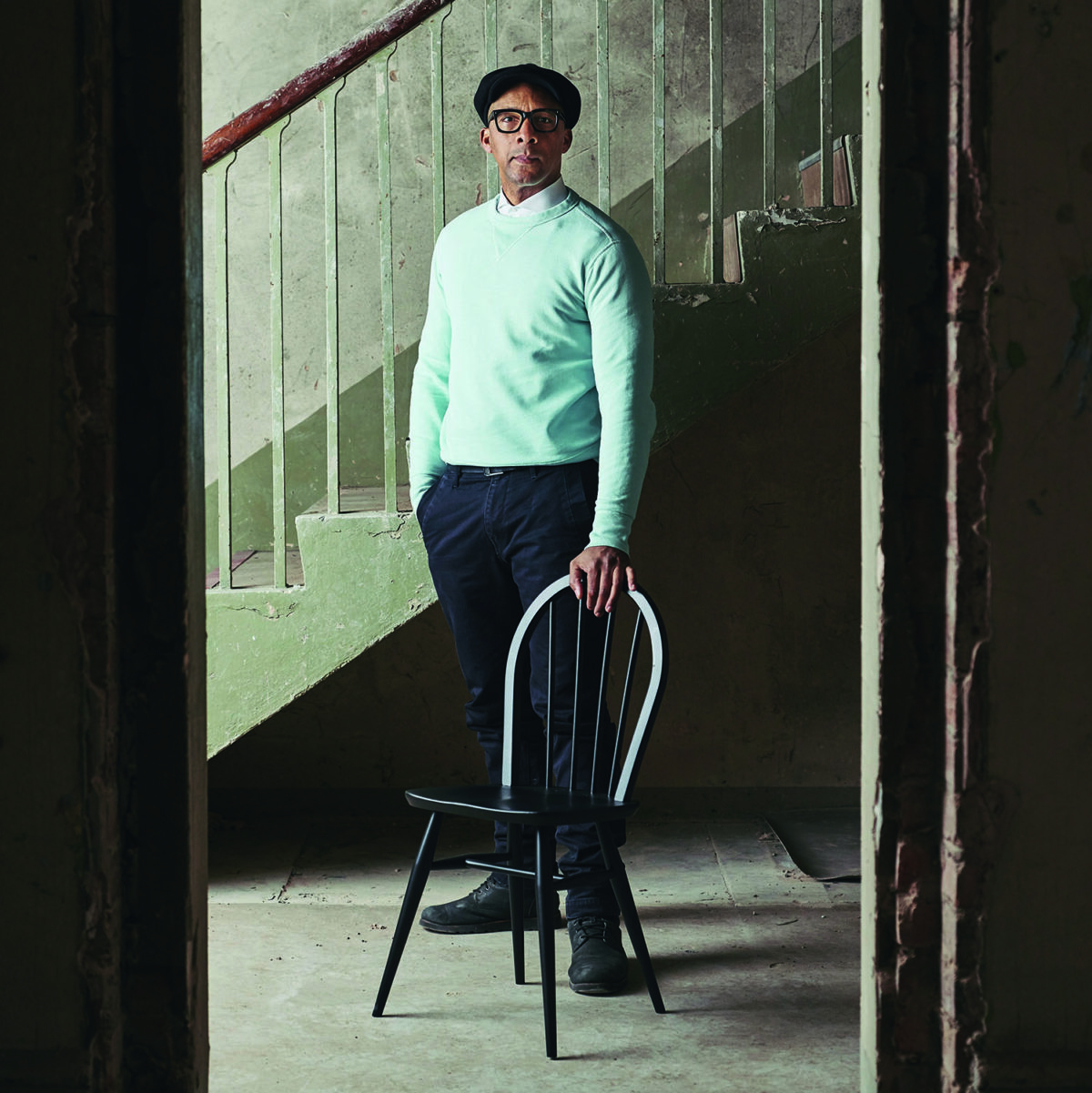 Upcycling is about more than furniture, says QEST ambassador Jay Blades
I set up my company Jay&Co five years ago with the aim of creating desirable pieces of furniture from rubbish; we elevate objects using high-end fabrics from manufacturers such as Timorous Beasties, JAB and Linwood. The plan, however, has always been to build up my brand, through television projects like The Repair Shop and Money for Nothing, and become the Jamie Oliver of furniture. He set up the Fifteen restaurant around young apprentices; my aim is to create academies across the UK in which young people learn from older craftspeople. Craft, recycling and the circular economy are all to do with people for me.
It started in my back garden. I was running a charity to support disadvantaged kids and one of them brought over a desk that he wanted me to fix up. It turned into a project idea: we would start teaching people how to restore old furniture. I knew nothing about it, so I looked to the community and luckily I was based in High Wycombe, formerly the UK's furniture capital. We were inundated with responses – people knew woodturning, traditional upholstery: you name it, we had it. I first learned to re-cane a chair from a 92-year-old.
Through intergenerational training – the older generation teaching the younger – a craft is made sustainable, and it allows young people to sustain themselves. If you say, "I'm going to show you how to make £150 from a chair that you've just been kicking around on the council estate," a young person will think, "What?" But when you give them that opportunity, and then that chair sells, they think, "Hold on a minute, school has told me I'm nothing because I can't get my GCSEs. But I can make something."
What QEST is doing to promote excellence in craft and enable talented makers to further their training is absolutely perfect. I also work closely with the Heritage Crafts Association, which works to safeguard craft skills, because so many are endangered or extinct. Education is vital, as is promotion, and it's happening on a grassroots level too. Annie Sloane has made upcycling more accessible with her Chalk Paint, and this year I've had many more requests for advice on how to do things at home – more people are embracing "make do and mend". Of course some objects will always be thrown away, but I'll definitely take them off your hands and turn them into something beautiful.
This article originally appeared in the Summer 2021 issue of the QEST Magazine.