Hayley Gibbs' Statue of Lady Astor Unveiled by Theresa May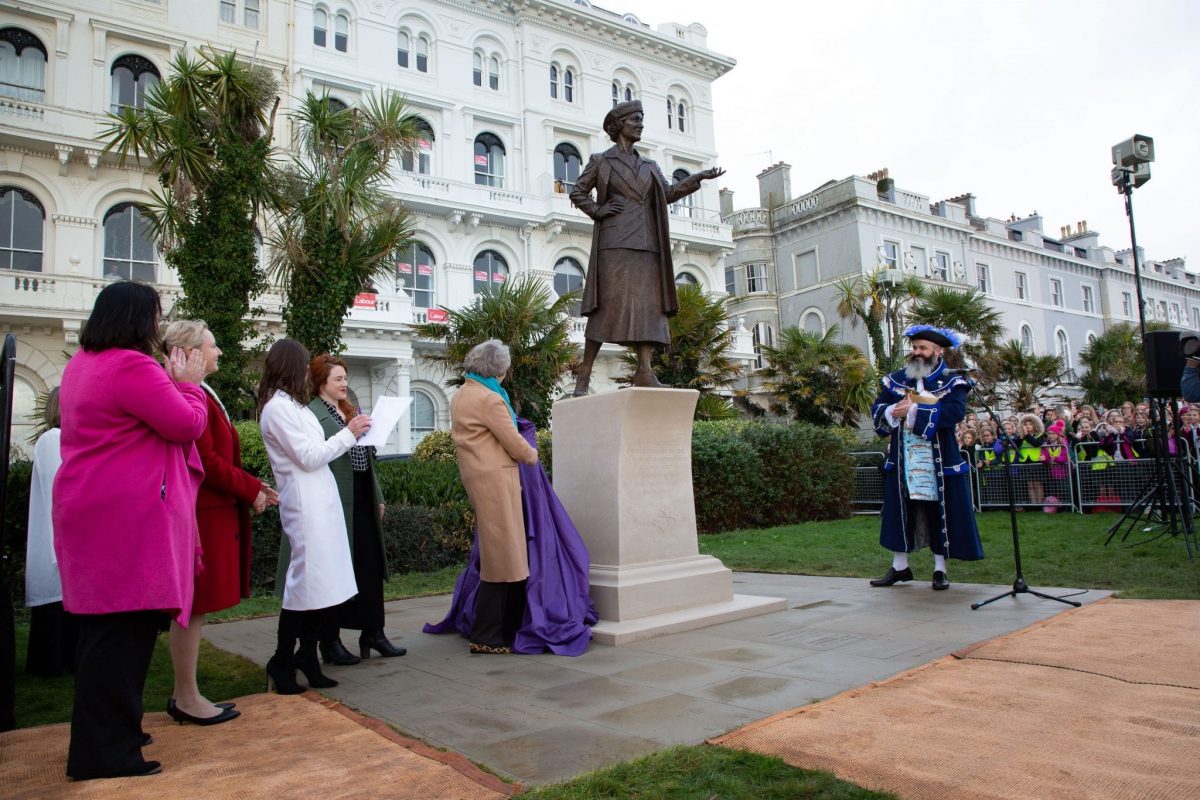 Huge congratulations to QEST Scholar Hayley Gibbs whose statue of Nancy Astor was unveiled by Theresa May on 28th November 2019.
Plymouth made history in 1919 when it elected Nancy Astor, the first female MP ever to take a seat in Parliament, and the statue was unveiled on the 100th anniversary of this landmark event. It is outside the MP's former home on Plymouth Hoe.
The client commented, "Hayley was quite exceptional and has produced an extraordinary work of art – not just a statue. It was an absolute pleasure working with her on this historic project, her research, forensic attention to detail and teamwork combined with her obvious creative skills has made this very, very, special indeed."