Jackie King Showcases Community Spirit with Lockdown Photography Exhibition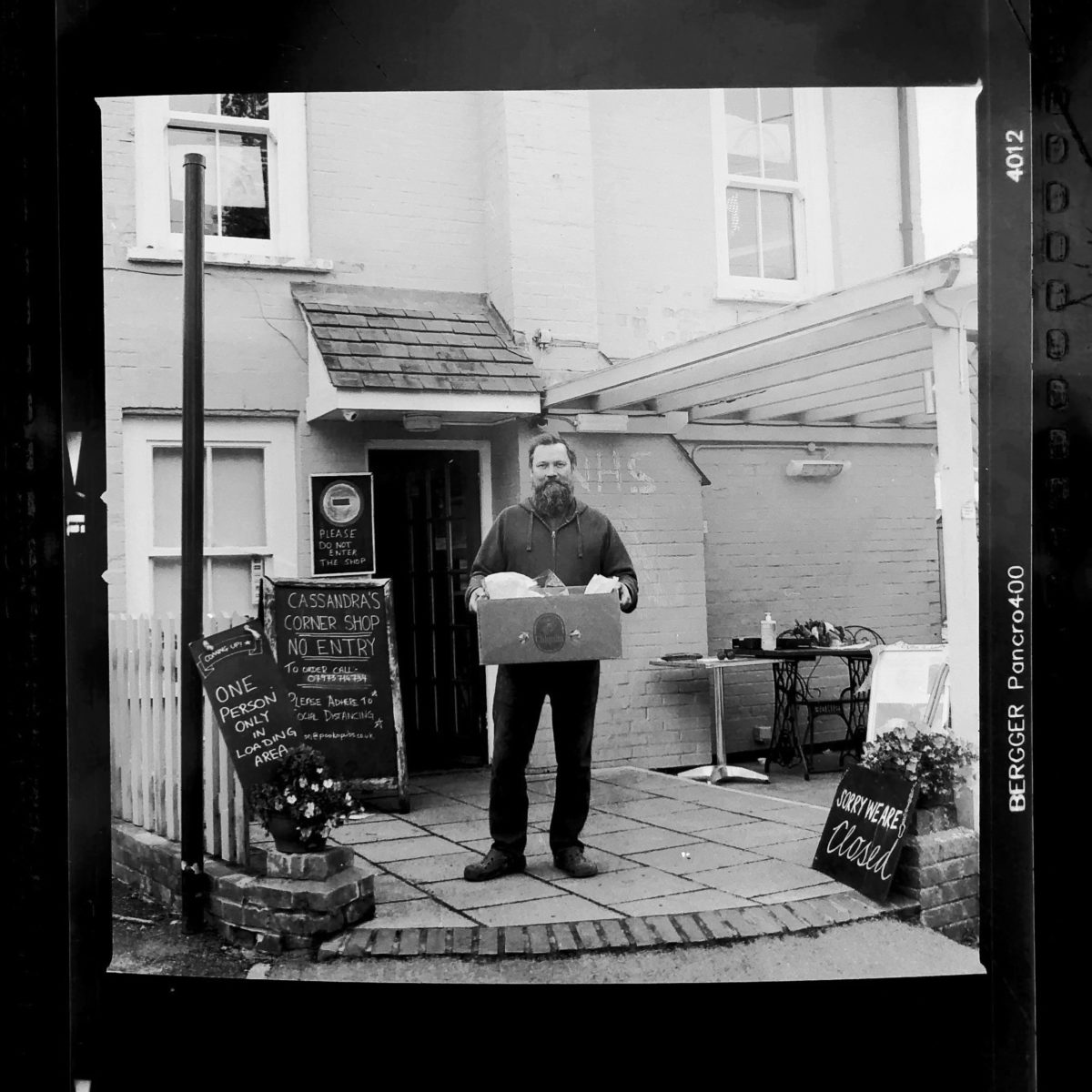 Award-winning photographer Jackie King has launched a lockdown photography exhibition showcasing acts of kindness and support by people in her community during lockdown. The photographs are on display in empty shop windows on Westbrook Walk, in Alton, Hampshire.
More used to digital photographic techniques, Jackie used the lockdown period to dig out her old film camera, a Hasselblad 501CM. As all the processing labs were closed, she also purchased the necessary equipment to develop them herself, processing the film over her kitchen sink and drying the negatives in the bathroom. This was a daunting task after a ten-year absence from the darkroom. She says, "it was important for me to reconnect with the craft of photography and the creative process," with lockdown providing the opportunity to slow down and return to her photographic roots.
"This is very much a community project capturing people I met on my daily walk from Alton to Chawton and back. I created the project to keep alive mycreativity while both of my businesses (photography and yoga classes) were unable to operate. Capturing the growing sense of community togetherness that was at times so raw, I photographed real people who were doing really wonderful acts of kindness for the benefit of others," said Jackie King.
The exhibited images include Wendy at Porters newsagent, who worked relentlessly with her team to provide locals with their newspapers, Judith, who had sewn scrubs for the local hospital for the local hospital for 11.5 hours straight before being photographed, and Michelle, an ICU nurse at Basingstoke Hospital on her way to her Sunday evening shift.
The project also records moments of time, local Hampshire spirit and kindness amidst events such as VE Day celebrations, peaceful Black Lives Matter protests, closed businesses, rainbows, support for carers and the NHS.www.jackieking.com