Welcome Jay Blades, A New QEST Ambassador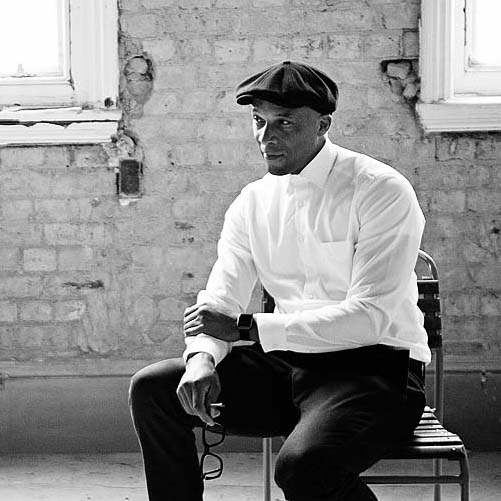 We are thrilled to welcome Jay Blades to the QEST family as our newest Ambassador. Known to many as the presenter of The Repair Shop and Money for Nothing, Jay divides his time between TV work and running his own successful business in modern furniture restoration and eco design. He is passionate about craftsmanship and will work with QEST to raise its profile and broaden its reach.
Jay comments, "It is a privilege to be asked to be an ambassador of QEST and be part of an organisation that supports excellence in British craftsmanship. I am passionate about empowering and encouraging people to learn both traditional and modern crafts, and for these skills to be passed down for future generations. I believe this is the only way to ensure that endangered skills are not lost forever and that new skills are continually developed to meet the needs of our everchanging world. I look forward to getting involved in the initiatives that QEST delivers within the British craft industry and empowering the lives and careers of so many talented and aspiring makers working across the UK."
Jay is a modern furniture restorer, upcycler and eco-designer with a focus on sustainability and the environment. He sources vintage and beautifully crafted pieces of furniture and reimagines them into works of contemporary design, and has become renowned for his unique style. He is a mainly self-taught craftsman but has been lucky to have had guidance from some of the master in the art of restoration over the years.
Originally from Hackney, Jay is dyslexic and after leaving school at 15 with no qualifications, he eventually managed to get back on track studying for a degree in criminology and philosophy at Buckingham University before finding his true vocation in restoration.
An inspirational motivator, he was a co-founder of the award-winning social enterprises Out of The Dark and Street Dreams. Working with disengaged and disadvantaged young people, Jay mentored and supported thousands of individuals over the years to realise their full potential. He now runs Jay & Co, is a presenter of four TV shows on the BBC, works with charitable organisations through his academy and has become an unlikely hero to lead the movement to save dying crafts in the UK.