John Smedley Celebrates 235th Anniversary with Ten QEST Scholars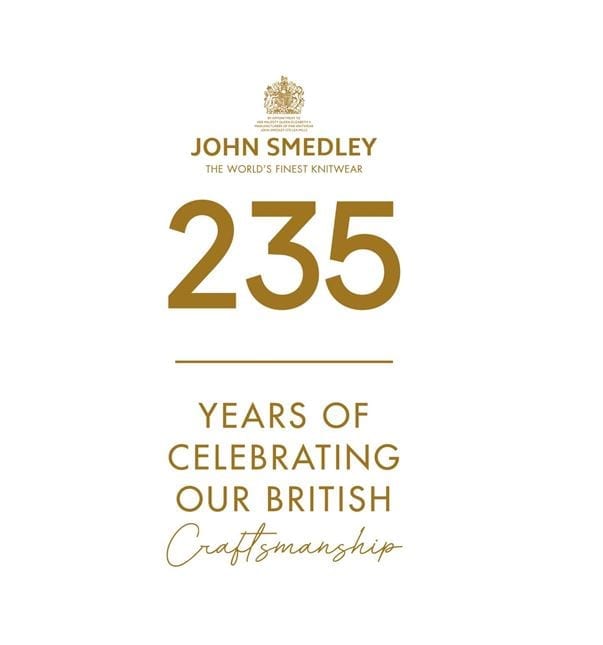 Established in 1784, John Smedley is the oldest, still-manufacturing knitwear factory in the world.  To celebrate 235 years of the company they launched an exciting partnership with QEST earlier this year – ten QEST alumni were selected as craft ambassadors for the company, and their individual stories have been playing out at John Smedley stores around the globe throughout the year.
Participating scholars include ceramic artist Alice Walton, luthier Tom Sands, watchmaker Craig Struthers, furniture maker Daniel Harrison, bell caster David Snoo Wilson, leatherworker Candice Lau and jeweller Kayo Saito.
In October, John Smedley will launch the 235 Collection which will be modelled by the QEST alumni and photographed on location across the British Isles.  John Smedley will also tell the story of its own makers involved in the production of this special collection: farmers, fibre spinners, and the 50 skilled craftspeople who knit and finish the garments.
In a further gesture to support British craftsmanship, John Smedley will work with the QEST alumni to create a customised garment that blends the world's finest knitwear with inspiration from their individual crafts. 
In the latest update from this project, a video featuring basket weaver Annemarie O'Sullivan, beekeeper James Hamill and stone carver Zoe Wilson is being played in Harvey Nichols in Knightsbridge, London, 1-7 October.
We are very grateful for the support of John Smedley.