Lora Avedian Launches New Soft Furnishings Collection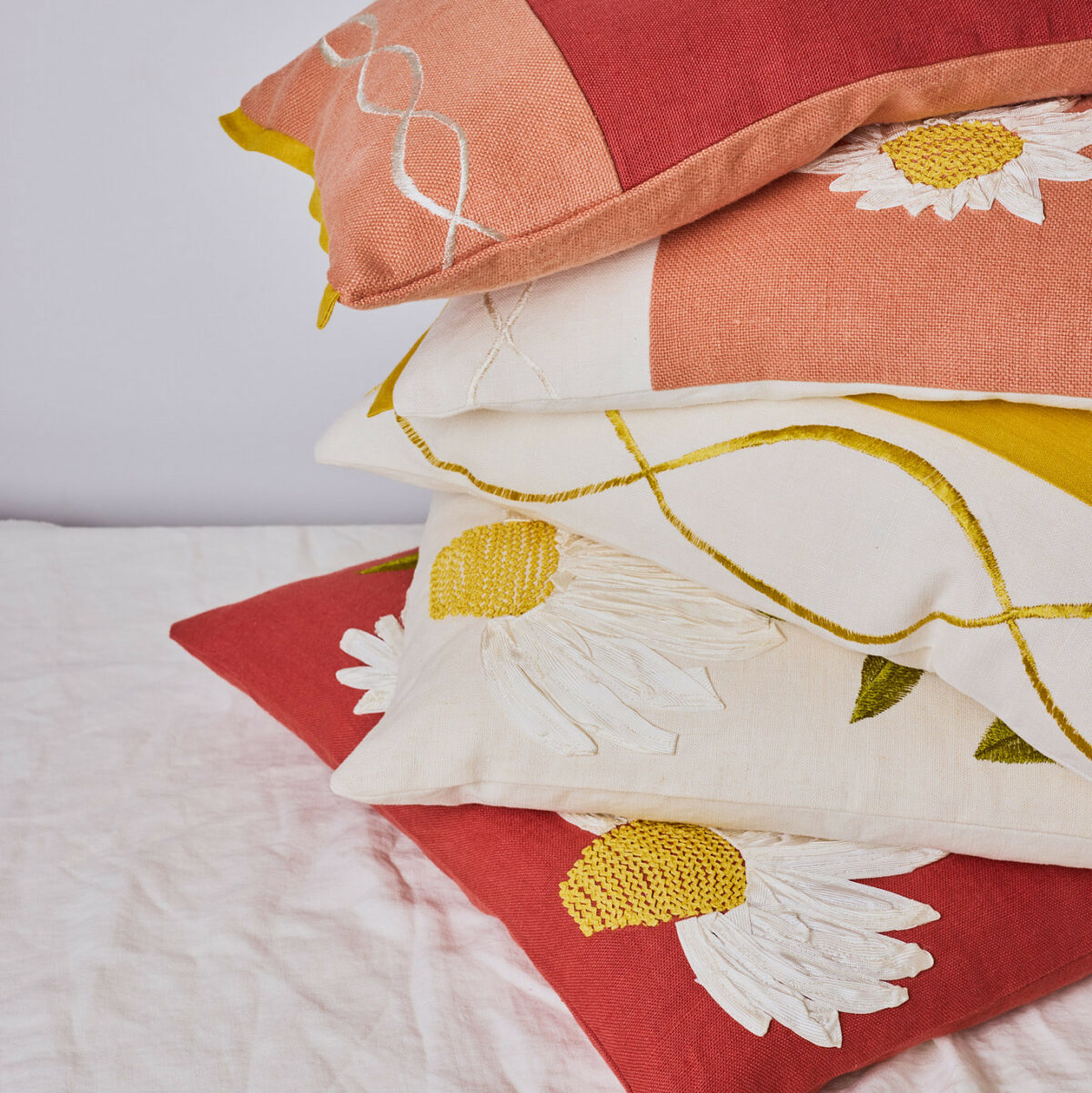 Textile artist Lora Avedian will launch her new soft furnishings collection – An Ode to Echinacea – at her debut solo pop-up shop at Pentreath & Hall from the 24-29 October. Inspired by a combination of two of her favourite things — gardening and ceramics, this collection takes inspiration from Echinacea flowers, which Lora grew from seed for the first time, with their classic and striking daisy silhouette.
Since graduating from the Royal College of Art in 2017 this is the first time a new collection of her textiles and artwork will be available directly to collectors through the shop and online on her website. Lora will be showing a set of three new embroidered cushion designs in two different colour ways, two new lampshade designs, wall hangings and original collages. This collection has been made using only fabrics Lora already had in her studio, including beautiful deadstock Scottish and Italian linens, therefore the collection is very limited edition. There will be a few of each cushion ready to purchase at the shop and after that items will be made to order.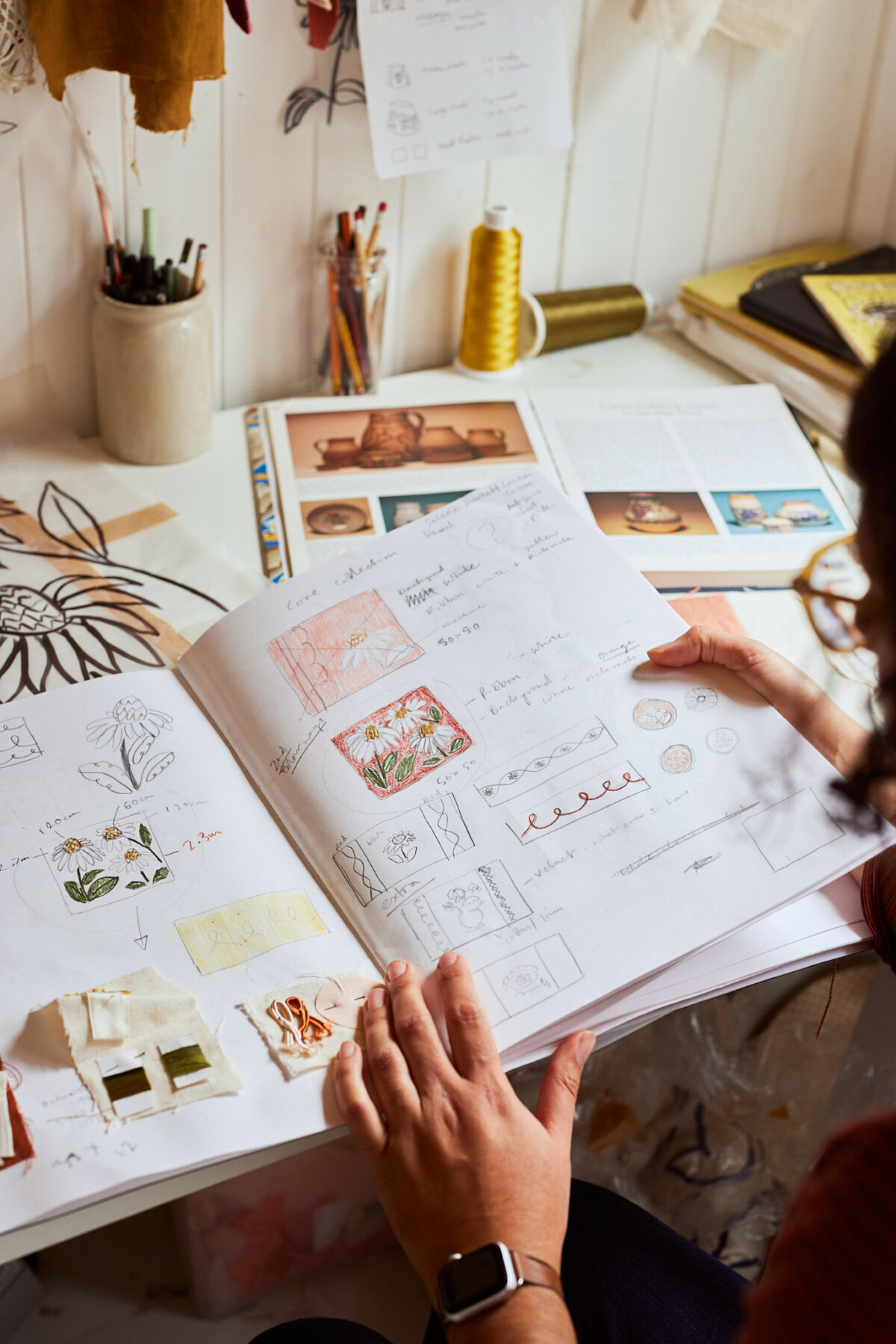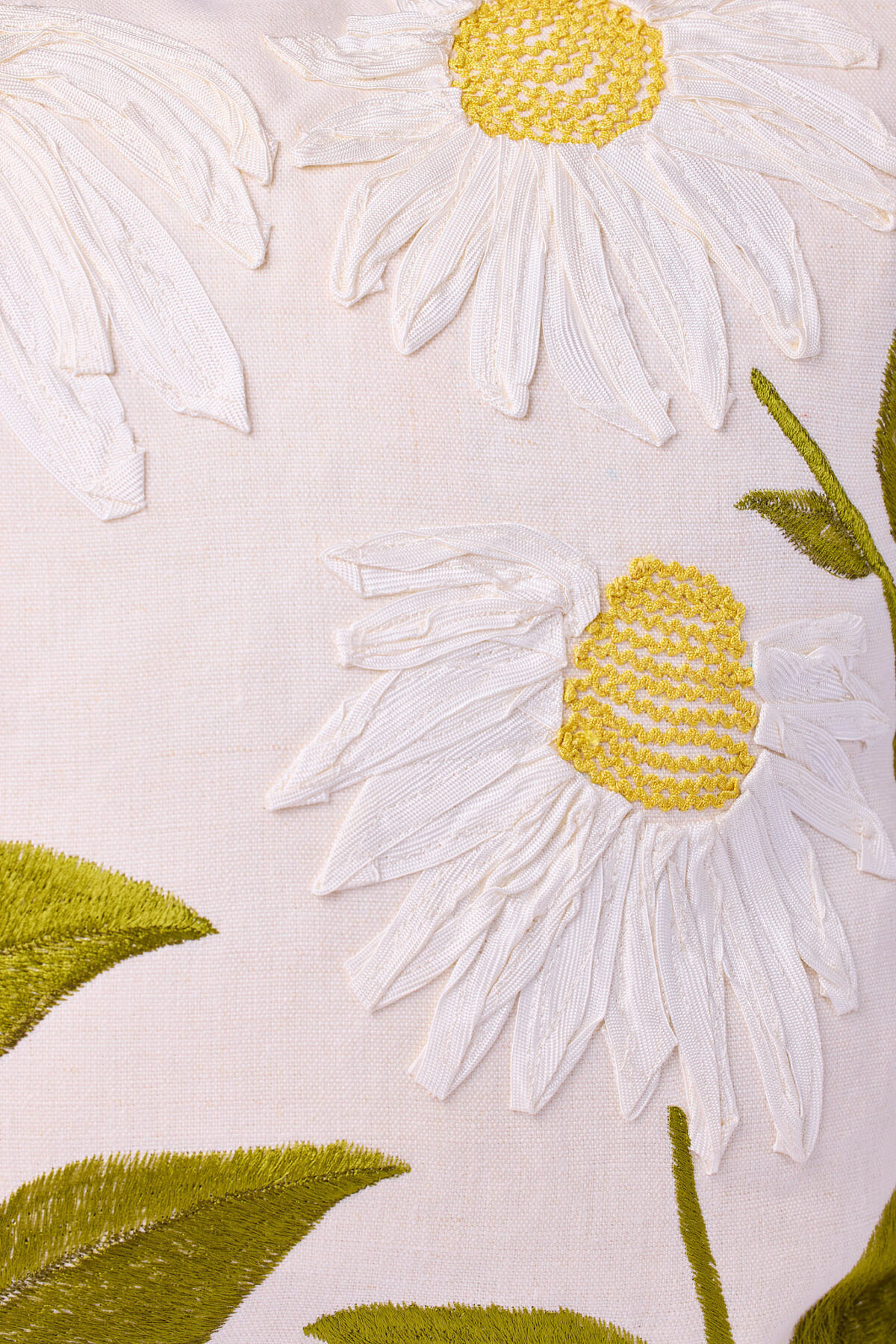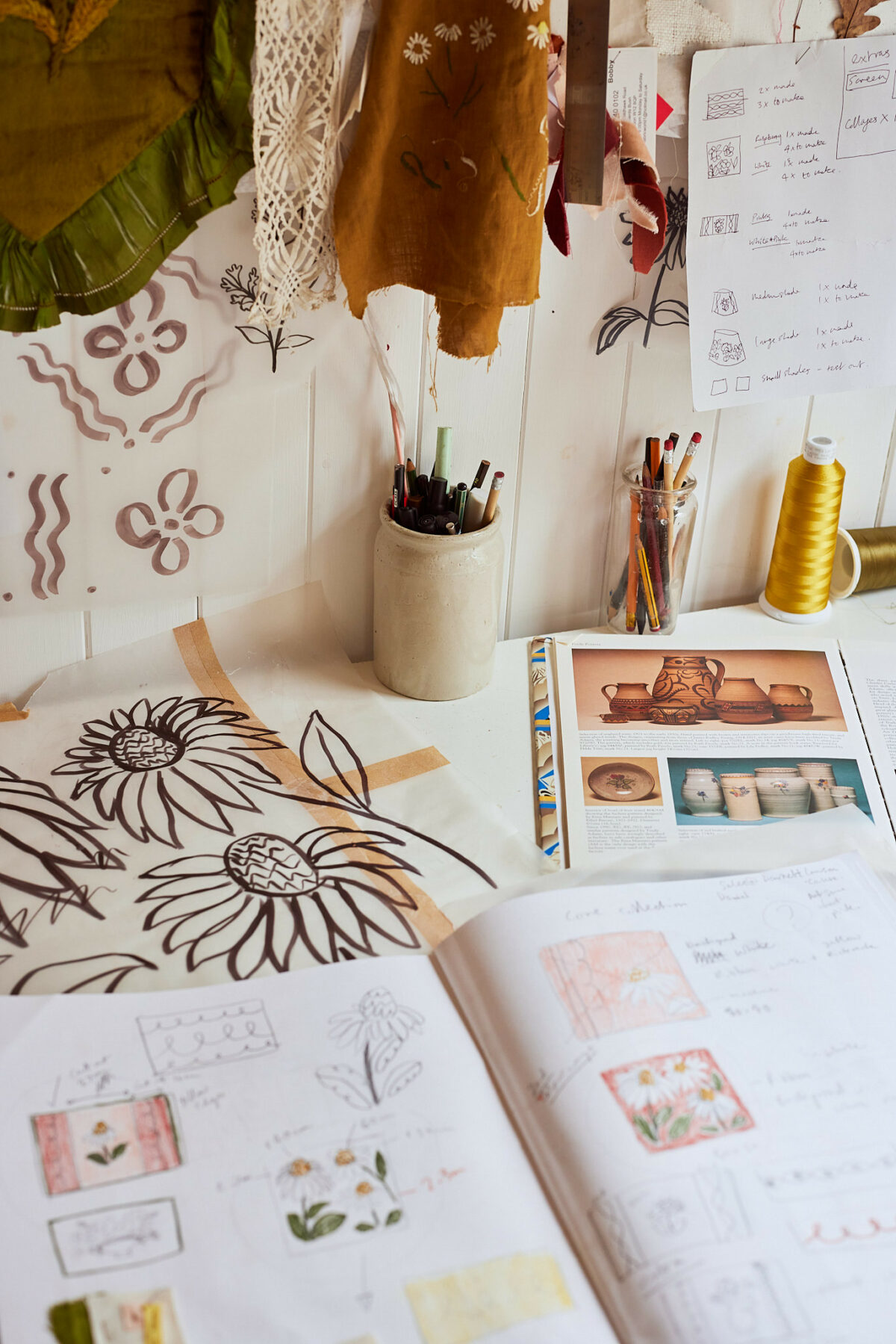 The colour palette is inspired by an old Poole Pottery book she found at a market, Sunny yellow with raspberry and dusky pink linens, alongside classic off white and green embroidered leaves. The hand painted ceramics in the book influenced her compositions and inspired the addition of pattern into her designs. The embroidery has a strong simple design allowing the focus to be on creating texture on the surface of the fabric.
Lora has used vintage trim to create those majestic drooping petals and antique rickrack for their prominent cone-shaped centres.
There will be an opportunity to meet the artist herself throughout the week, Lora will be at the pop-up with her portfolio to discuss her inspiration and artwork in more detail.
The collection will be on sale in person at Pentreath & Hall, 17a Rugby Street, Bloomsbury, London and then available online through www.loraavedian.com from 10am on 30 October 2022.