Modern Heritage: An Interview with Lisa Montague, CEO of Sanderson Design Group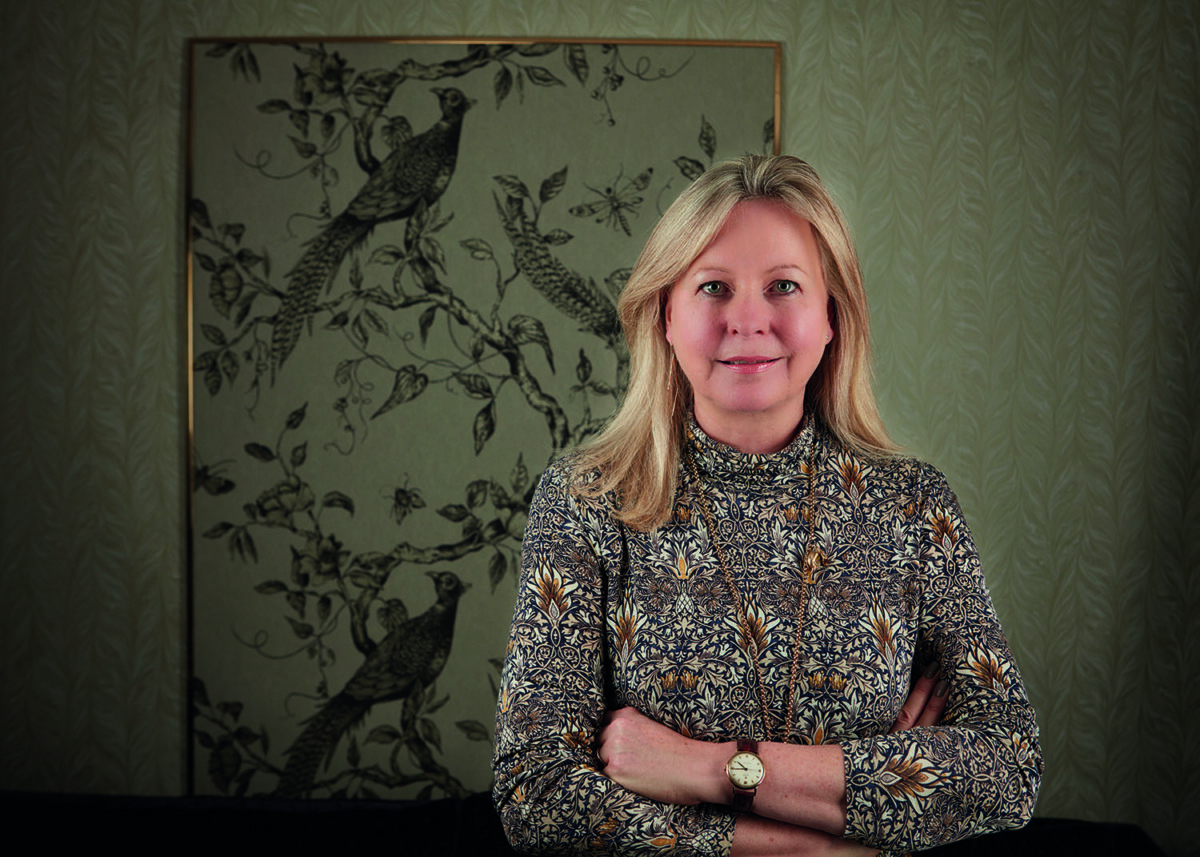 Sanderson chief Lisa Montague reveals how working with QEST scholars can help traditional brands adapt to today's trends
Sanderson Design Group has roots in the British interiors landscape reaching back 160 years. The company, which was founded by Arthur Sanderson in 1860, was awarded a Royal Warrant in 1924 as "Purveyor of Wallpapers and Paints", and bought Morris & Co – and its archive – in 1940. CEO Lisa Montague sees the present company, which still supplies British Royal residencies and also has a portfolio of contemporary marques, as "custodians" of those heritage brands, and with that comes a responsibility to ensure their present success. "The only way to do that is to bring in fresh eyes all the time," she says, "and to challenge: how can we make this relevant again for a new audience?"
It makes sense, therefore, to sponsor emerging makers through a QEST scholarship. Sanderson is supporting the decorative painter Rachel Spelling, who enlivened Instagram during lockdown with mini murals created on Farrow & Ball paint charts, and worked on a spectacular recreation of the 18th-century Chinese wallpaper at Sir John Soane's country house, Pitzhanger Manor, with Alasdair Peebles and Nicky Pasterfield in 2017. Rachel's artistry with botanical motifs caught the eye of Sanderson's creative director of brands Claire Vallis, who "absolutely jumped at the chance of working with such a bright new talent," says Lisa.
The scholarship was postponed during the pandemic, but from this spring, will fund specialist one-to-one training with Alasdair in his London studio, with a focus on mastering traditional 18th-century chinoiserie painting techniques. In addition, Sanderson will grant Rachel access to its Anstey wallpaper factory, a Lancaster fabric printer with a 95-year history, design studios, and the archive – which features some 70,000 historic documents. What happens next is up to Rachel, says Lisa. "We could incorporate her designs, or support her own venture, or do a mixture of the two. We have to remain quite fluid."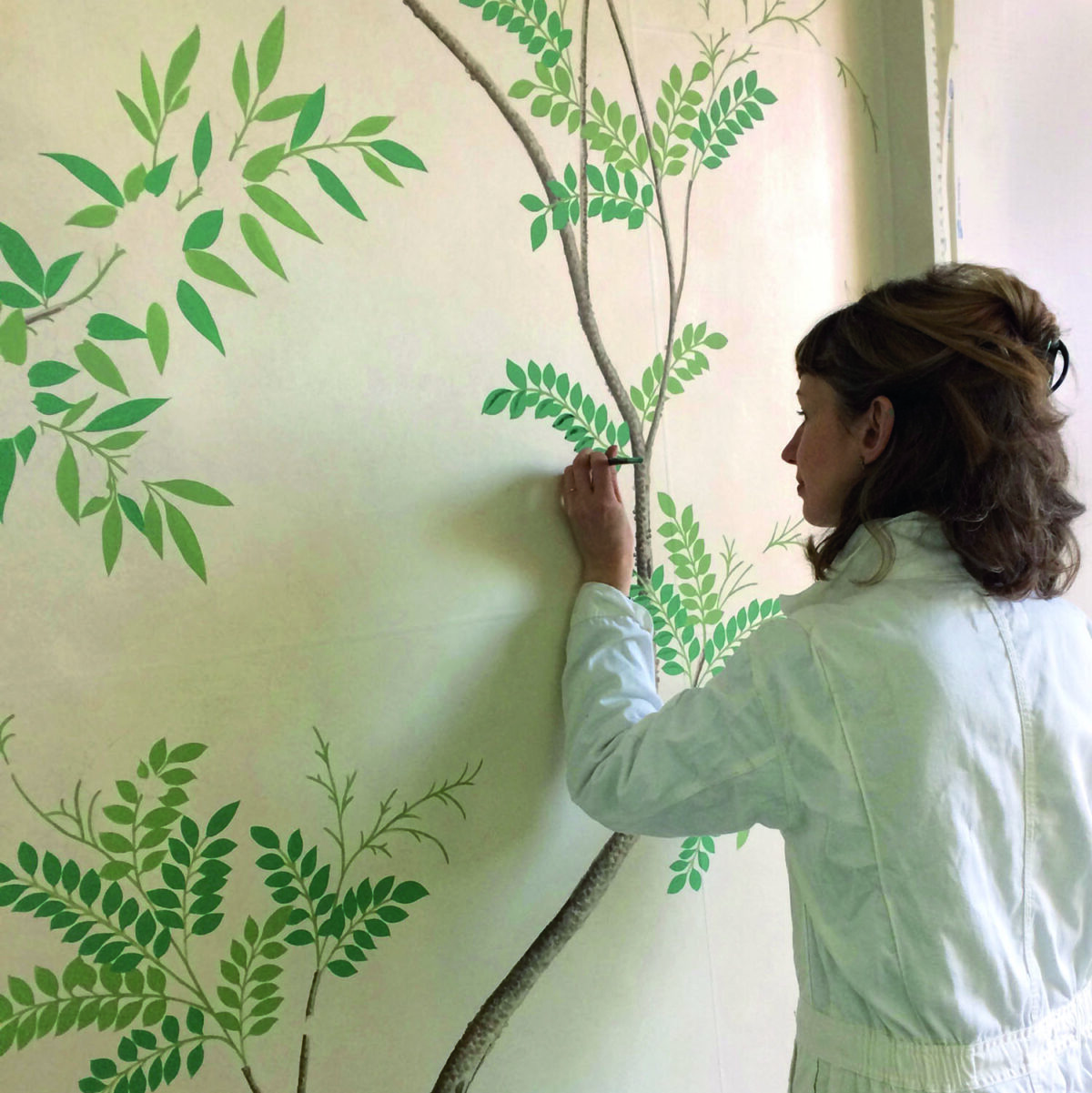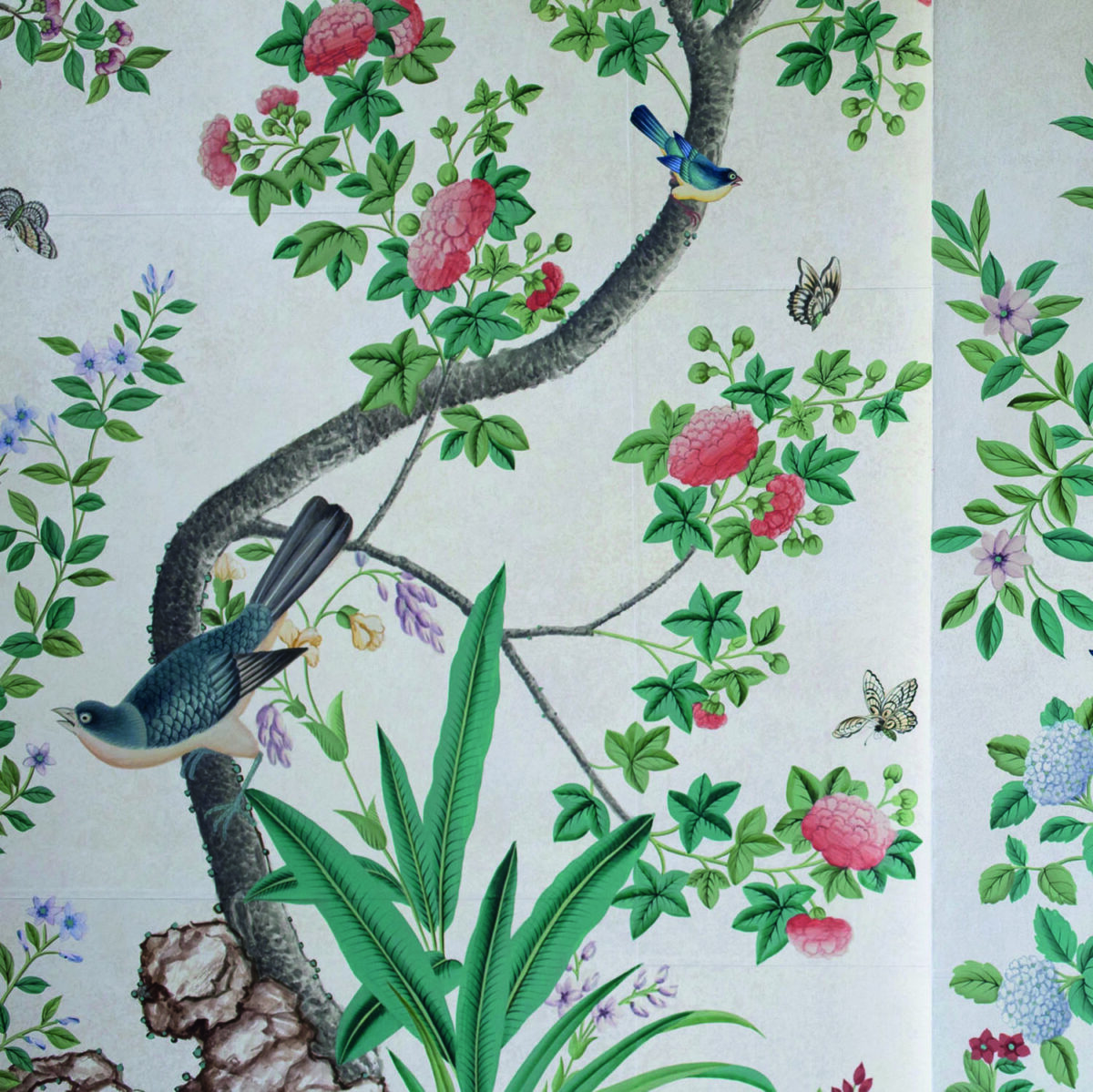 The collaboration is an example of what makes QEST funding and support meaningful, she says. "It is extremely well considered and tailored to the applicants, and therefore leads to very authentic, in-depth relationships." These bonds are good for individual makers, but also the industry as a whole, she adds, as the best UK creatives too often end up abroad. "If you go to any of the American, French or Italian fashion houses, they are broadly full of British talent in the design studio. So I think, running a business in the UK, there's an obligation, if you like, to nurture that talent [here]."
The time is ripe for companies such as Sanderson to show support, too, as we start to learn about the real cost of the pandemic. "More than it would have been a year ago, it's going to be harder and harder for people coming out of education to find jobs," says Lisa. "Those of us running businesses have a duty to do what we can."
In many ways, however, this is a bright moment for both Sanderson and Rachel, as maximalism takes its place as a dominant aesthetic. Lisa traces the shift to Alessandro Michele's appointment as creative director of Gucci in 2015. "It's taken a good five years to really move a trend that started on the fashion runway, through society and into the home," and now Sanderson is seeing "explosive growth" in wallpaper and curtains.
The story was rather different when she joined in 2018, after senior roles at Cerutti, Mulberry and Loewe, where she helped set up the Loewe Foundation Craft Prize in 2016. (It was then that she became aware of QEST, because so many of the potential prize winners were former scholars.) What drew her to a (then) struggling interiors company? "I think it was those wonderful heritage assets," she says, "the authenticity of brands that date back to 1860, which seemed to me not celebrated enough, and that we could almost lift the lid and dust it off and find something precious and beautiful." She has ambitions to reach people earlier in their careers, namely school and college students who might not be aware of the possibilities of working in craft. "The dream is to open up access," she says, "so that more people can benefit from the treasures that lie within."
This article was written by Rachel Potts and originally appeared in the Summer 2021 issue of the QEST Magazine.