Royal Parks Half Marathon | 10 October 2021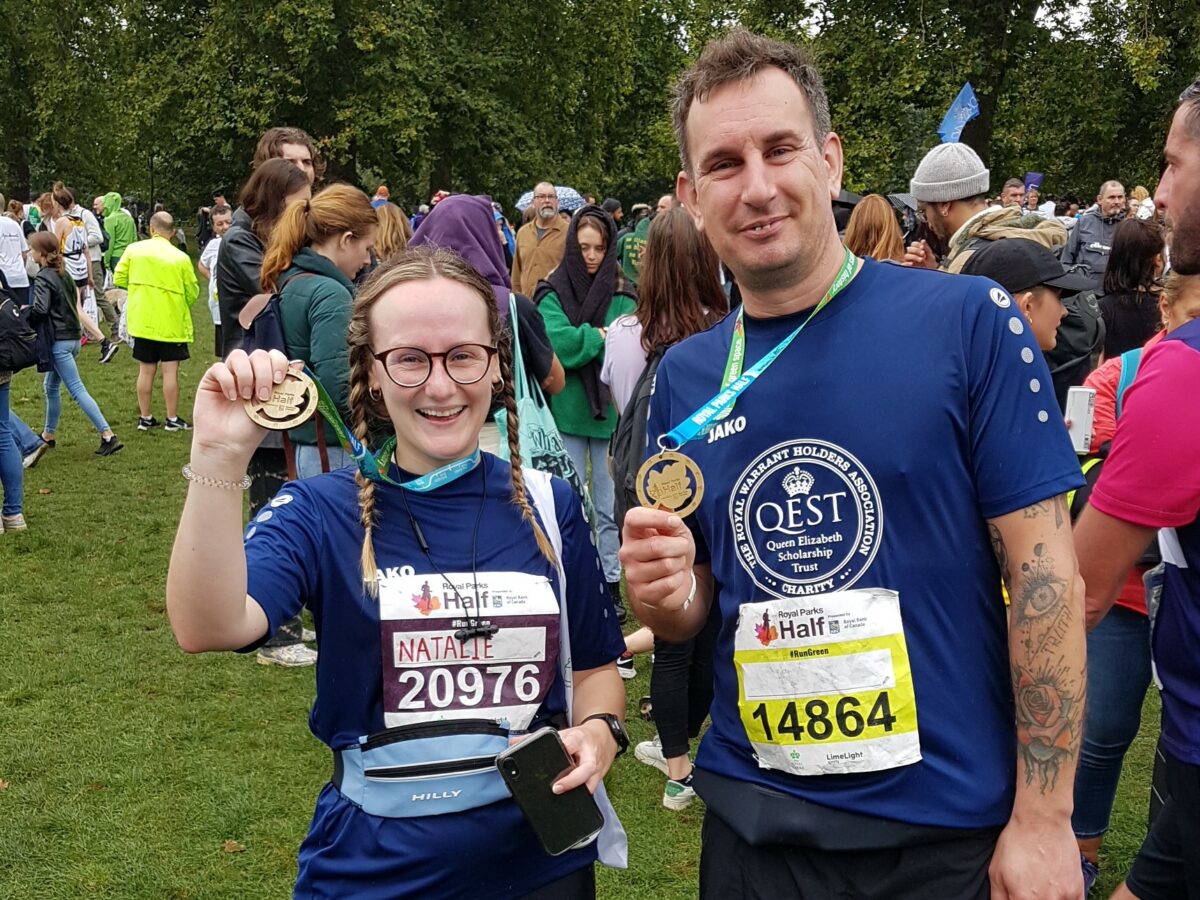 A huge thank you and congratulations to our team of 15 runners that completed the Royal Parks Half Marathon on Sunday 10 October to raise money for QEST.
The team included runners from Sanderson and D.R. Harris & Co, QEST Ambassador Karen Bennett, and runners from Weldon who were raising funds specifically for the QEST Jasper Weldon Scholarship Fund, which will support a QEST Scholar in memory of Founder Jasper Weldon.
If you would like to run for QEST in the next Royal Parks Half Marathon, taking place on Sunday 9 October 2022, please express your interest by email to info@qest.org.uk