Mourne Textiles Weave Rainbows of Hope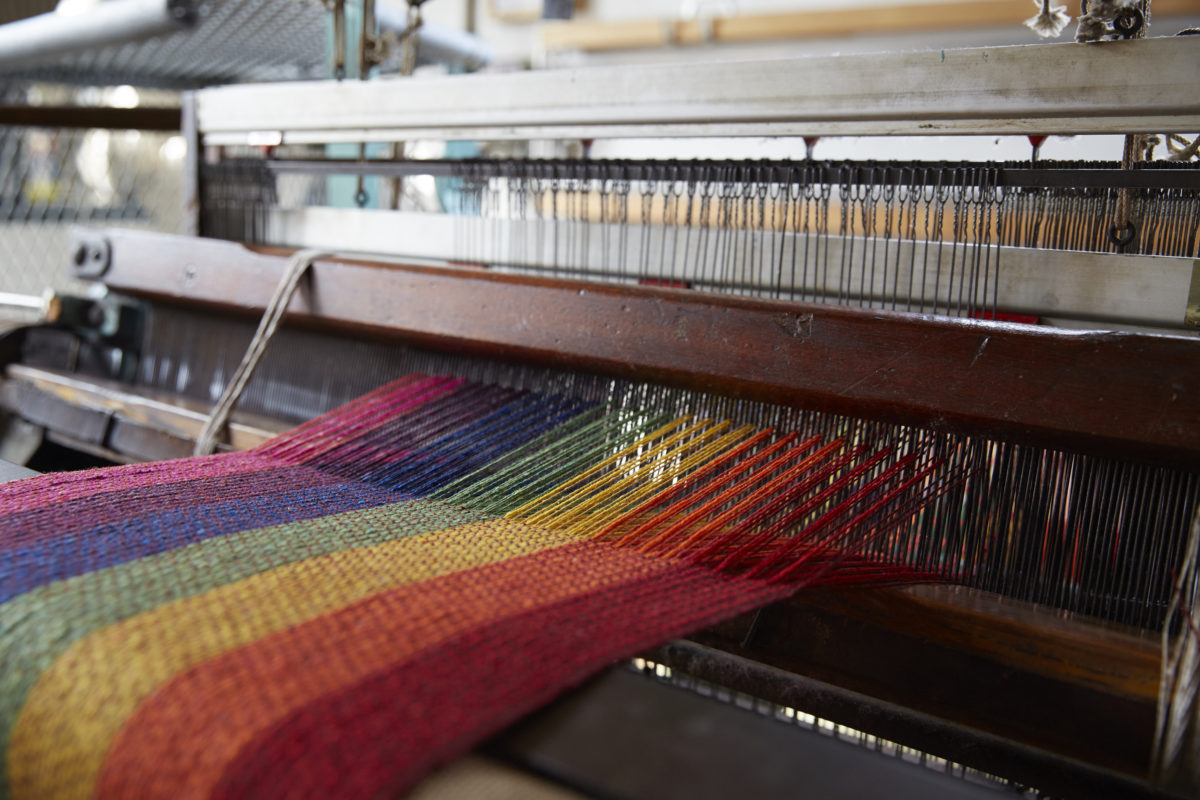 Inspired by the many pictures of brightly coloured rainbows painted by children across the globe during the COVID-19 pandemic, Mourne Textiles has adopted this uplifting symbol to create a limited-edition rainbow scarf. All sale profits will be donated to the Northern Ireland Hospice and Children's Hospice and the scarf will be sold exclusively on the Mourne Textiles website.
Three generations of the family-run business, led by QEST Scholar Mario Sierra, are currently in isolation together, in their home and hand weaving workshop at the foothills of the Mourne Mountains of Northern Ireland. Together the family have collaborated to collectively design, weave, sew, fringe and finish these beautiful pieces on site. The scarves are individually woven on vintage shuttle looms and made of a mix of merino wool, cashmere and silk. They are available in both full rainbow and rainbow stripe.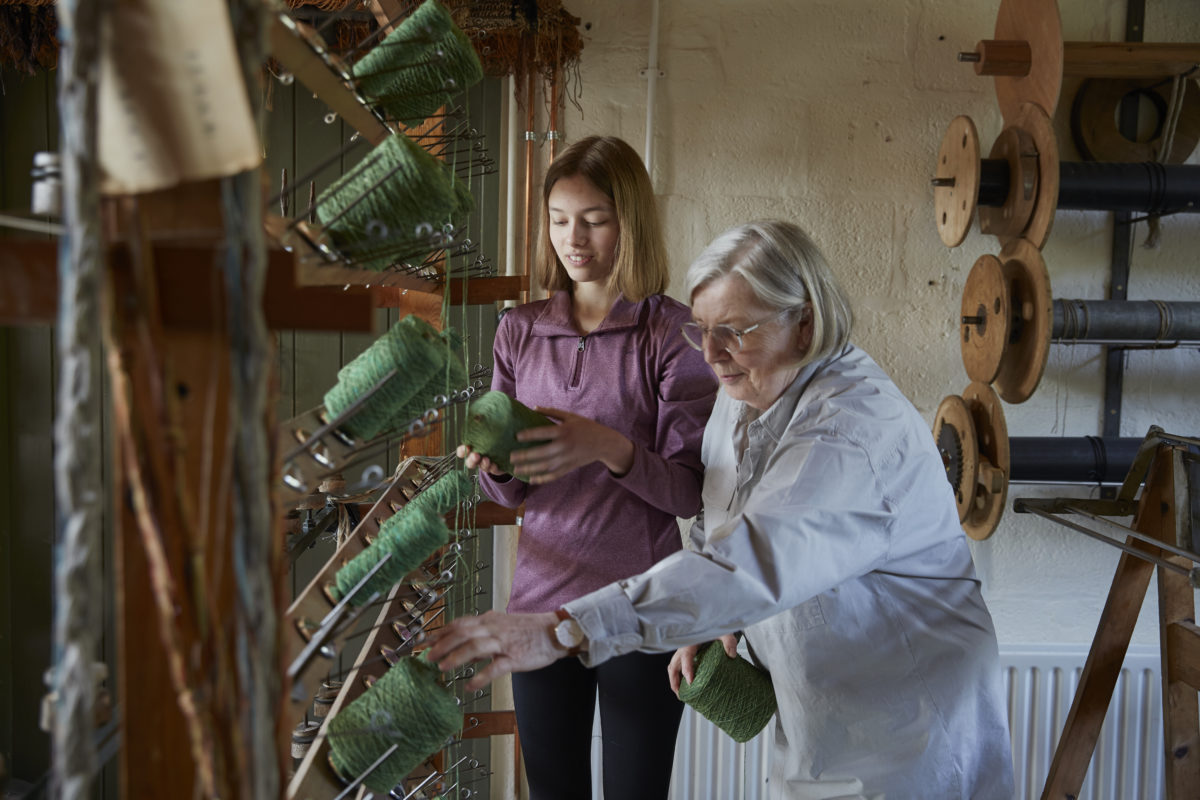 Mario, who continues the legacy of this seventy-year-old textile mill, commented, "In these extraordinary times, my wife, Tara and I wanted to find a way to help those in our community that have been impacted by COVID-19. Following discussions with my mother and other family members, the idea of us all coming together to collectively create a unique, handwoven, fundraising product, started to take shape."
"As with much of the country, most of our suppliers have closed their doors, so we had to be able to weave a product with existing yarns and complete the sewing and fringing process on site. We also wanted to make a product that is both affordable and synonymous with our brand. As a family, we were in agreement that a rainbow scarf was the product of choice, as this could be worn to demonstrate support for those on the frontline and also served as a symbol of hope during this global crisis."
During the planning process, Mario and Tara were made aware of the 'Now, More than Ever' emergency appeal launched by the Northern Ireland Hospice and Children's Hospice. Every year the Hospice supports over 4000 babies, children and adults with life limiting or life-threatening conditions. The spread of COVID-19 has had a devastating impact on the charity's income. With fundraising events postponed and charity shops closed, the funds that the Hospice heavily relies on have stopped.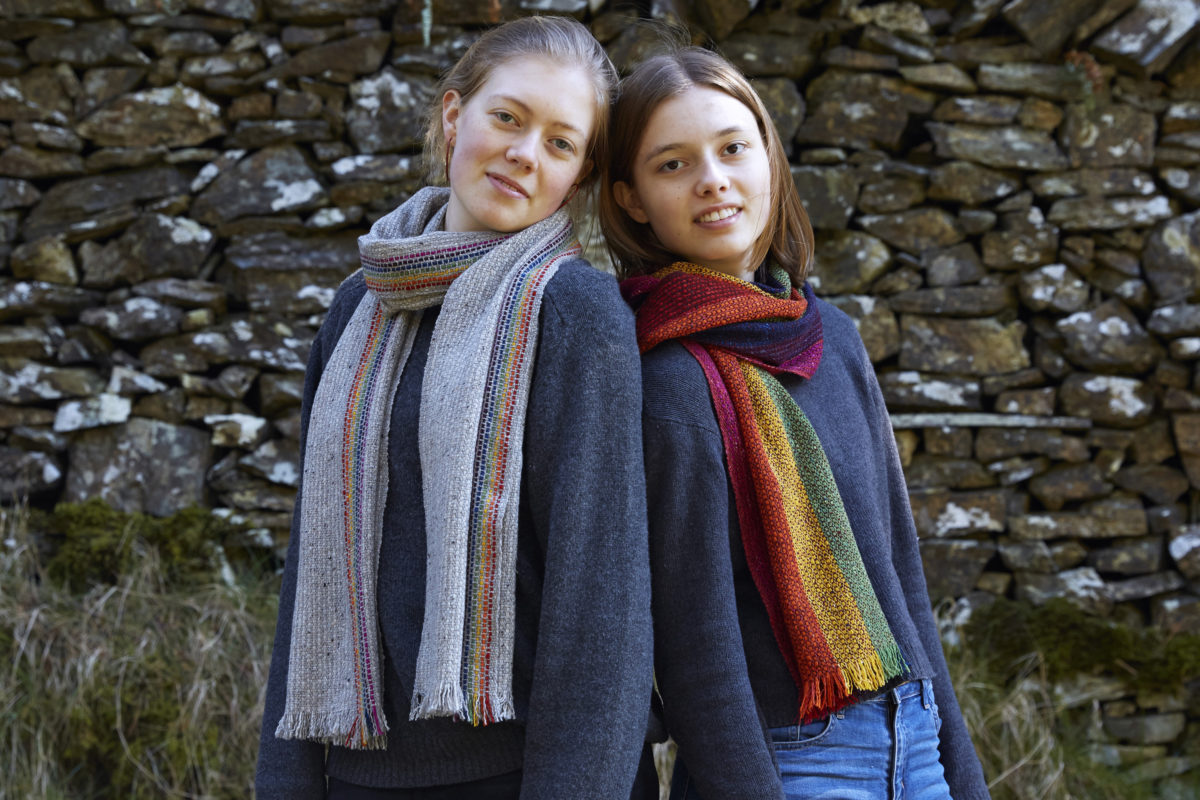 Mario continued, "sadly, in recent years my wife and I have lost close family members and friends to terminal illness and during these times we have witnessed just how critical hospice work is. The Northern Ireland Hospice and Children's Hospice is an incredible organisation whose vital care services are at risk, we knew instantly that all proceeds of our fundraise would be donated in response to this appeal."
To purchase a Rainbow Scarf please visit: www.mournetextiles.com