Nick Smith Wins People's Choice Award in the International Ice Carving Competition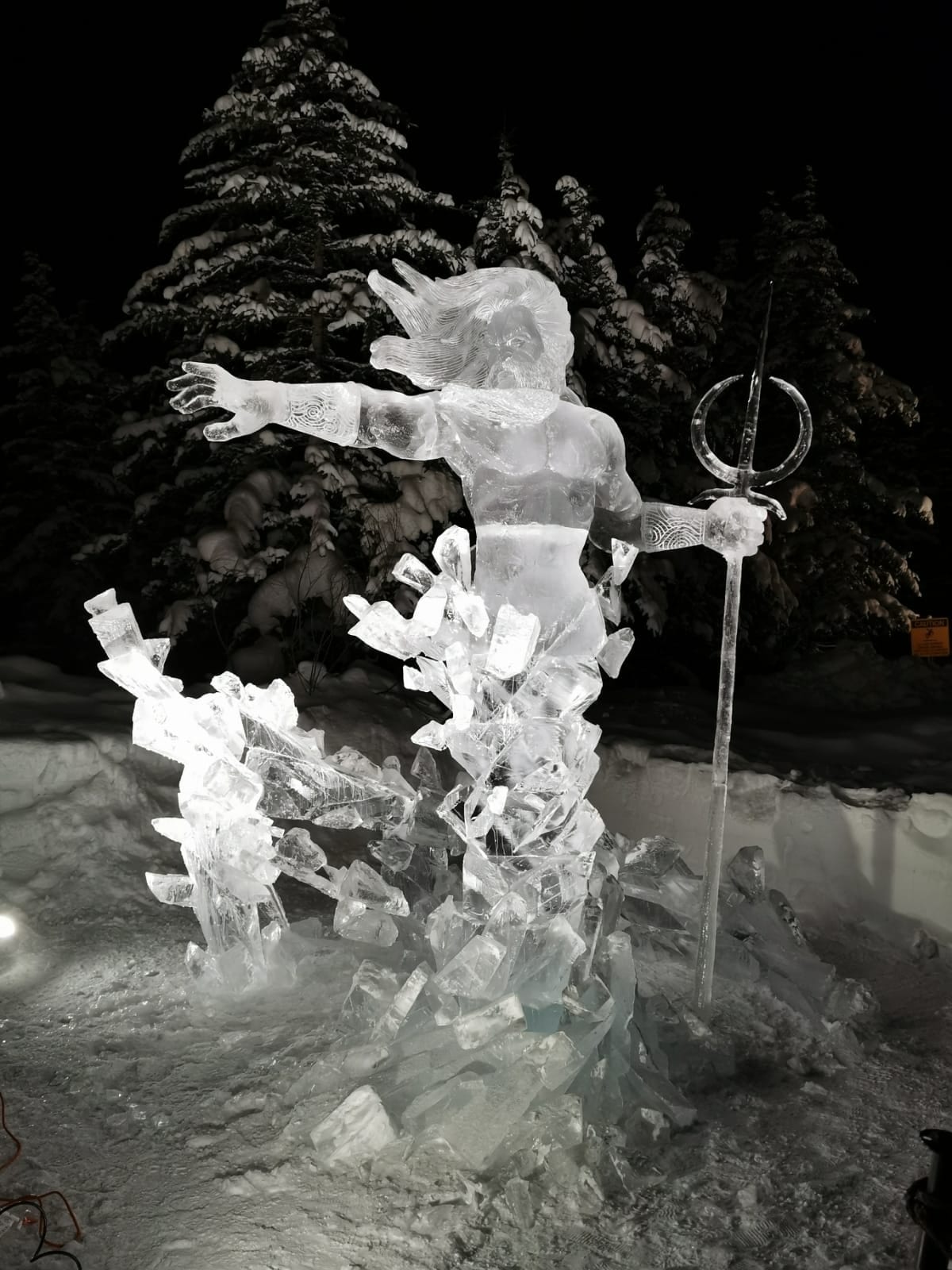 QEST Scholar Nick Smith and his team mate Samuel Swanborough were presented with the People's Choice Award at the 2020 Ice Magic International Ice Carving Competition last week for their entry, 'Frozeidon – God of the Lake'.  Nick and Sam were invited to compete alongside the other entrants and the event featured a very high standard of sculptural pieces. 
Held at the Fairmont Chateau in Lake Louise, Canada, the sculptors worked for two and a half days in temperatures between -12 and -34 degrees Celsius. 
"It was very challenging working in such temperatures," says Nick, "but humbling to work alongside such masters, and we hope to return next year."
Nick and Sam are pictured here being presented with their award by a Canadian Mountie.