Sculpture of Swami Vivekananda by Tom Nicholls Unveiled in London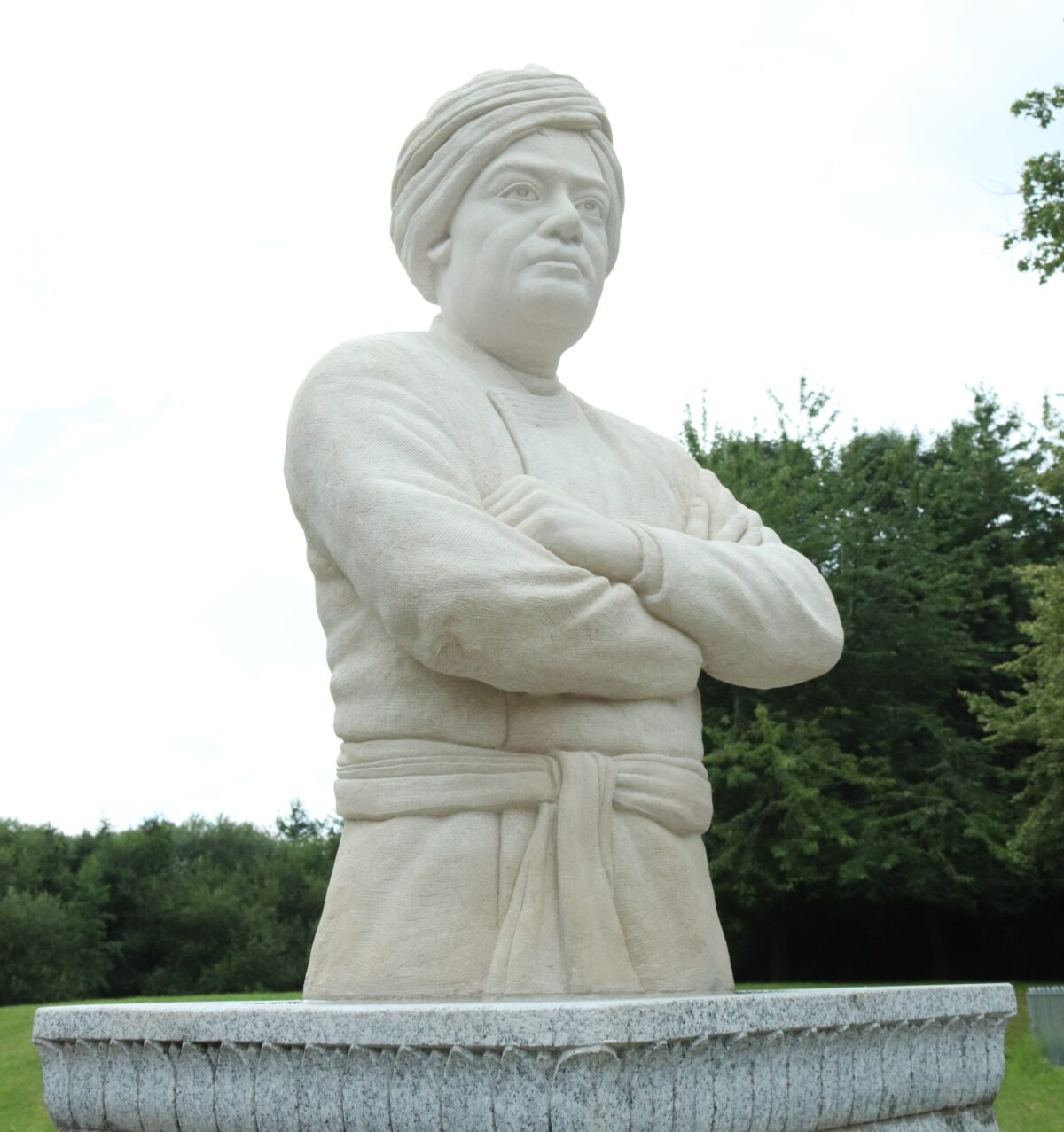 A large limestone sculpture of the Hindu philosopher Swami Vivekananda (1862-1902) by QEST Scholar Tom Nicholls has recently been unveiled in the grounds of Harrow Arts Centre, London. The project began when the local community approached the ex-Mayor of Harrow, Mrinal Choudhury, with the idea of a sculpture for the high number of Hindus in the area. Choudhury subsequently commissioned the work of Vivekananda, a Hindu monk and one of the most celebrated spiritual leaders of India.
Vivekananda attempted to combine Indian spirituality with Western material progress, and was a key figure in the introduction of yoga to the Western World. He leapt to fame at the Parliament of Religions in Chicago in 1893 where he represented Hinduism. With his deep spiritual insight, eloquence and role as India's spiritual ambassador to the Western world, Vivekananda is regarded as a highly important and influential figure of modern India.
This is the only public stone sculpture of Swami Vivekananda in Europe.