'The Fading City' Featuring QEST Johnnie Walker Scholar Jemma Gunning Opening Soon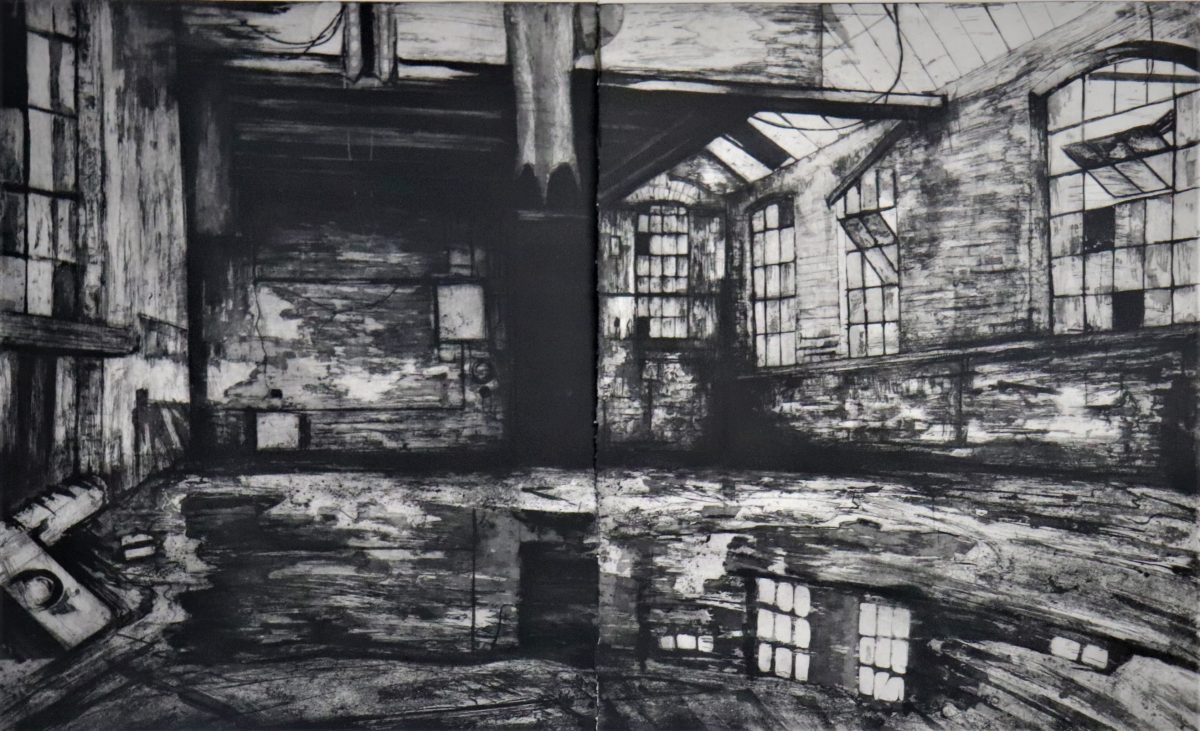 Printmaker Jemma Gunning specialises in exploring the degeneration of urban landscapes and her latest work, commissioned by the Jewellery Quarter Townscape Heritage project, focuses on a historic area of Birmingham.  She has captured the disappearing heritage of Unity Works and Alabaster and Wilson, two derelict sites in the Jewellery Quarter.  The use of intaglio and mono-printing processes resonate with the decaying structures, resulting in moving depictions of these extraordinary spaces.  The forthcoming exhibition of these works also features photography by Tracey Thorne which explore Birmingham's faded advertising signs around Digbeth and the Jewellery Quarter.
"Being commissioned by the Townscape Heritage Project has enabled me to delve deeper into my practice, researching into our fading heritage and advance my technical abilities as a printmaker. Through the act of drawing and printmaking I have been able to get to know a new city and uncover its rich history. There has been challenging aspects, such as, printing 3m silk monoprints but oddly I quite enjoyed the mad logistics," says Jemma.
The exhibition opens on 2 March and at 6.30pm there will be a panel discussion focusing on cities' fading heritage in terms of historic buildings, people's connections to places and the loss of local crafts such as sign-painting.  Speakers include Andrew Fuller (City Design Manager, Birmingham City Council, Stuart Holt (Founding Director, Javelin Bloc), Gary Embury (Senior Lecturer, University of the West of England) and the exhibition artists Jemma and Tracey. Register for the event here.
2-14 March 2020, The Hive, New Standard Works, 43-47 Vittoria Street, Birmingham B1 3PE