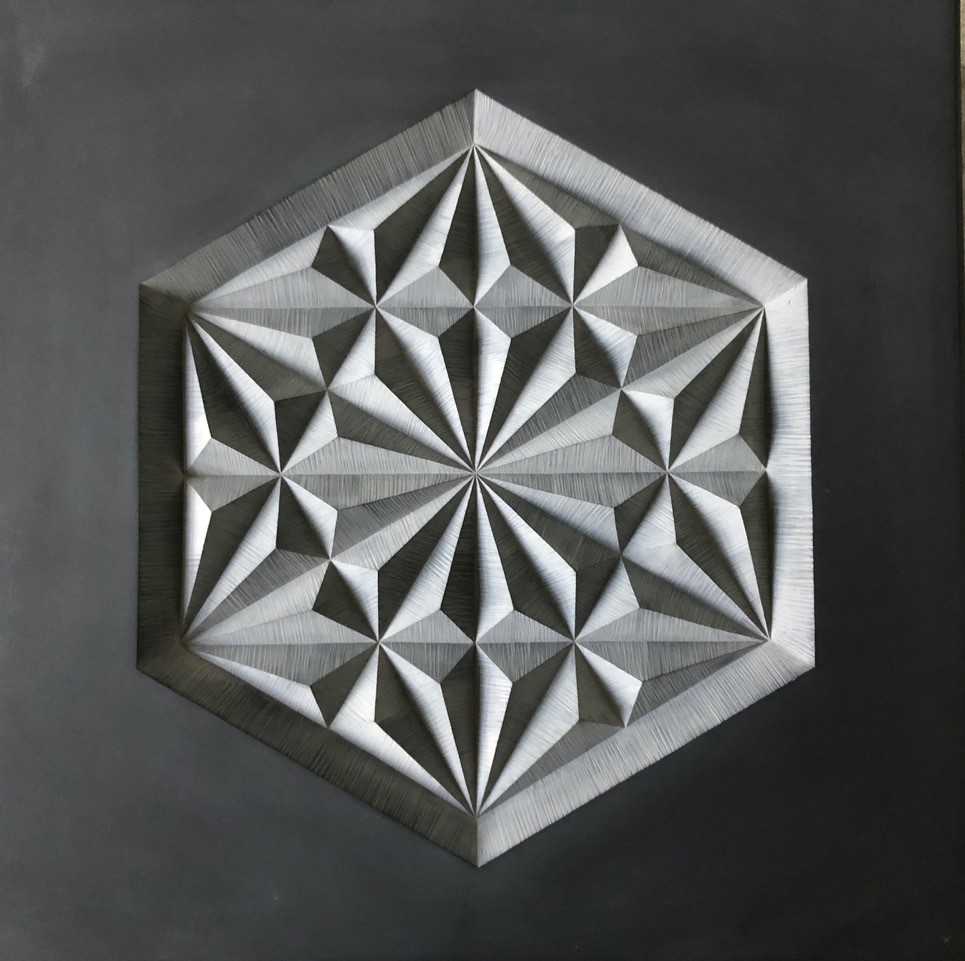 There is a common belief that people can be divided into two categories; the artistic and the mathematical, but geometry and geometrical forms can provide an attractive and appealing union between the two. Some makers are drawn to the Islamic associations, others to the logic and structure of the designs.  Here we talk to four QEST Scholars working in different materials – metal, paper, stone and wood – to discover how they were first seduced by geometry.  
Islamic Geometry expert Eric Brough recently wrote, "in any language, if you want to communicate, you can't make up words. The same principle applies to Islamic geometric design.  There is a lexicon of shapes," and these shapes have infinite potential.  Stone artist Zoe Wilson believes living in South East Asia, surrounded by pattern, was when she first became captivated by Islamic art and design and it's abundance of possibilities.  Now based in Aberdeen she creates geometric stone wall pieces and her love of geometry has gone from strength to strength.  "There is so much appeal for me.  Firstly, the accuracy.  It presents a real technical challenge and you have to be incredibly precise for the designs to work.  Also the restfulness in the rhythm of the repeating shapes, and the intrigue as more patterns appear within the pattern. And finally there's a great excitement in turning a 2D geometric pattern into something 3D.  The design develops and evolves, new relationships emerge where lines intersect one another, and when complete, the light moving across the carving brings such amazing movement to a permanent pattern."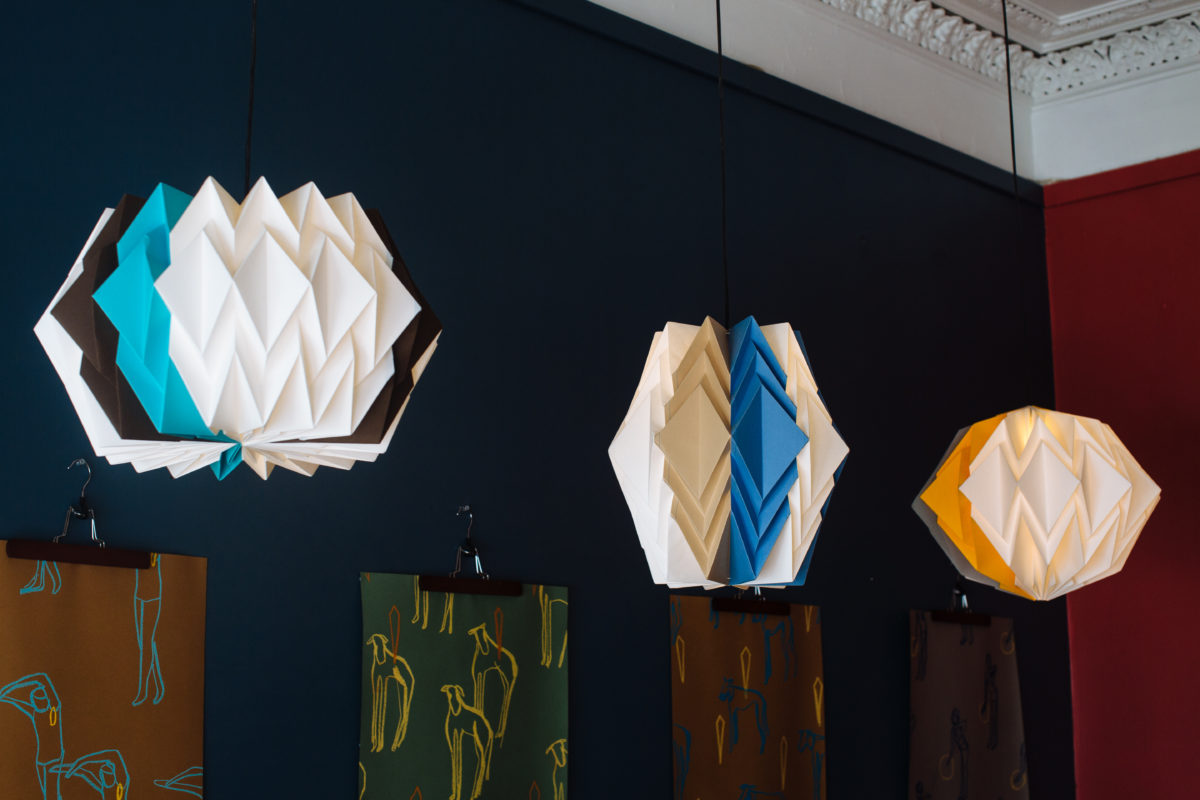 Amongst the artists that Zoe looks to for inspiration is paper folder Kate Colin, and the two share an interest in the light and shadows playing across their works of art. Kate's curiosity was first sparked by her father's lifelong hobby of making polyhedral models.  He was a mathematician and she thinks she has inherited his passion for geometric form, precise angles, line and shadow.  From a studio in Glasgow she creates unique, intricately hand folded lampshades, vases, homewares and art works which explore how colour, light and geometric form can beautifully interact.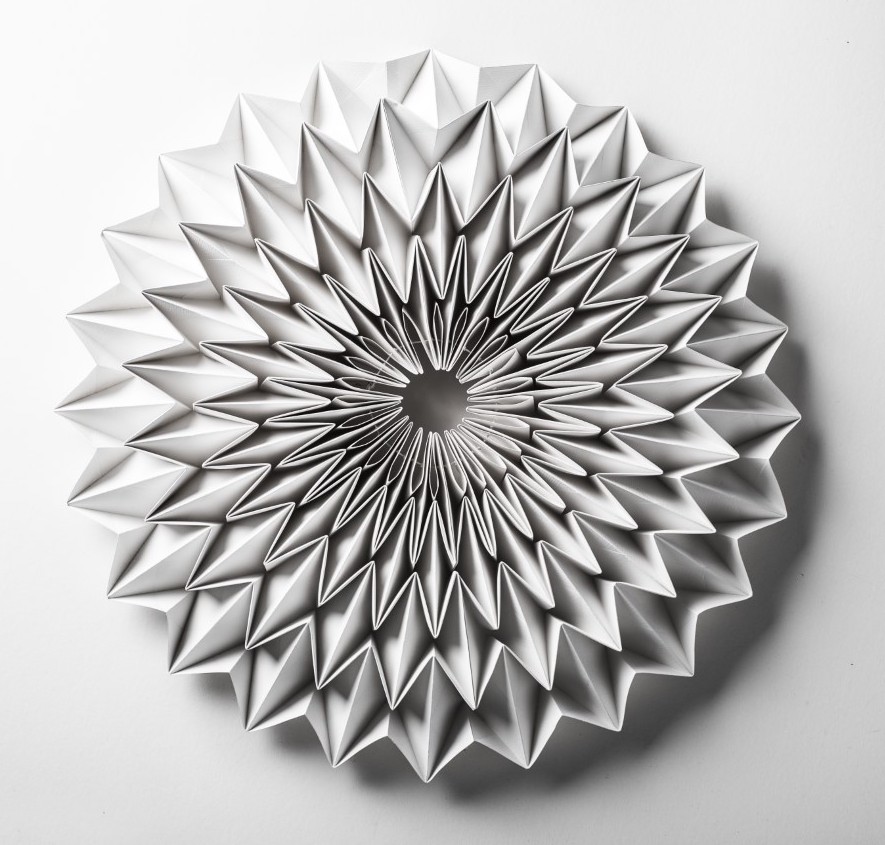 A trip to the Alhambra in Granada a few years ago left Kate awestruck by the abundance of magnificent tessellating shapes, repeating patterns and colours she saw there. "I adore the calming clean lines and repetitive nature of working with geometry," she explains.  "It doesn't inhibit artistic freedom at all, in fact it constantly presents new designs and possibilities.  Every mistake can be turned into something new and I'm always finding new ideas, designs, patterns and forms in everything I do – it's part of my making process."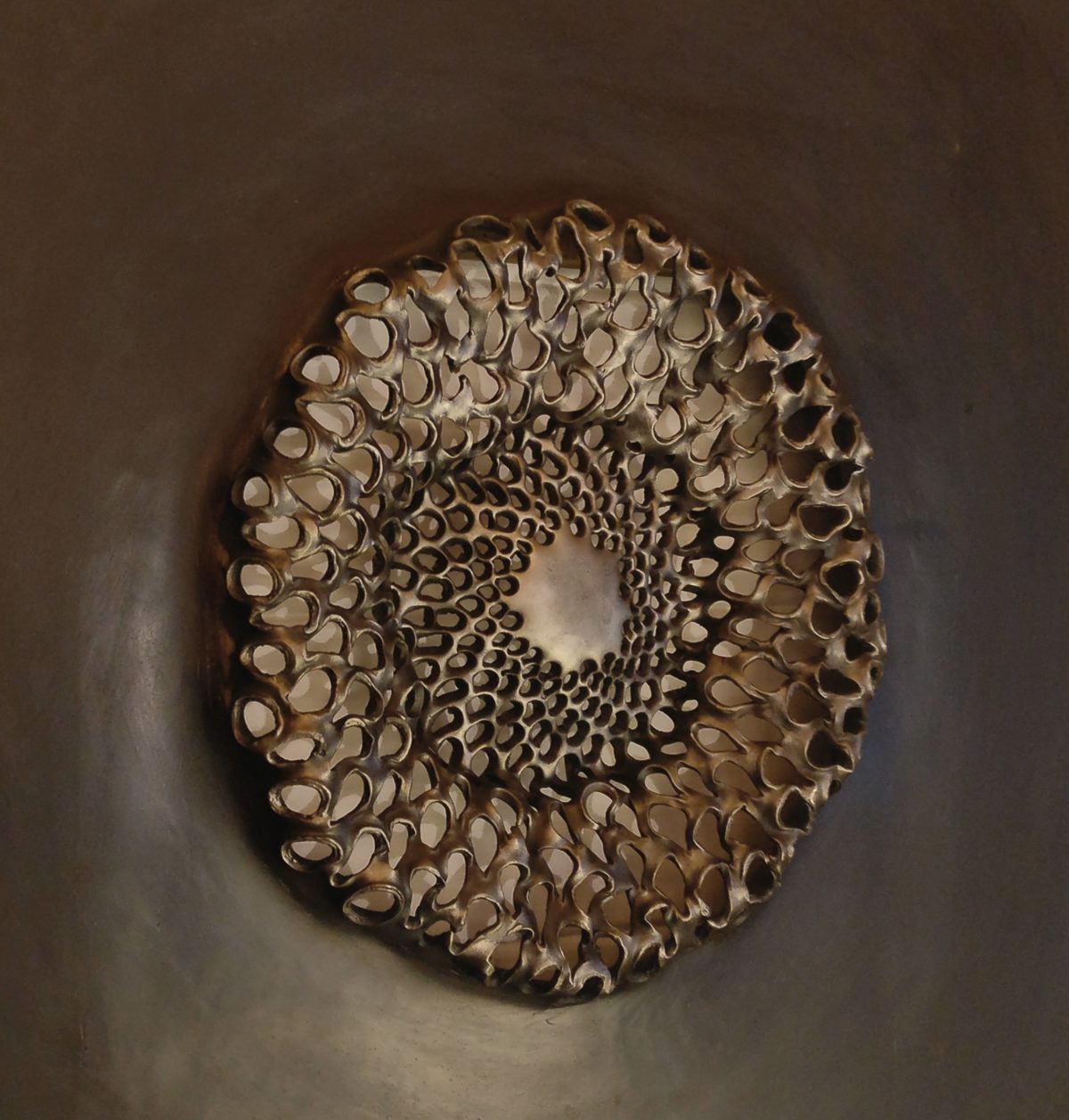 There is a theme amongst these scholars in the way they talk of the calming effect of order, symmetry and geometry.  Artist blacksmith Bex Simon is interested in the subject, "as it feels very relevant right now," she muses.  "Geometry is about oneness with the universe and I find it a brilliant form of meditation. It's also wonderfully calming for my bipolar disorder.  My work has always functioned as a sort of art therapy in place of medication."  Bex is using her QEST Scholarship funding to extend her knowledge in Islamic art and pattern with a series of courses at The Prince's Foundation School of Traditional Arts, and she has big plans for a new series of geometrically inspired metal art works.
Zouaq artist Natasha Mann believes, "geometry has a universal appeal and is a reflection of the natural order – this makes it inherently beautiful and is why it has been used as a form of artistic expression by many cultures around the world. The complexity and breadth of patterns from Morocco and Andalusian Spain, where my particular interest lies, never ceases to amaze me."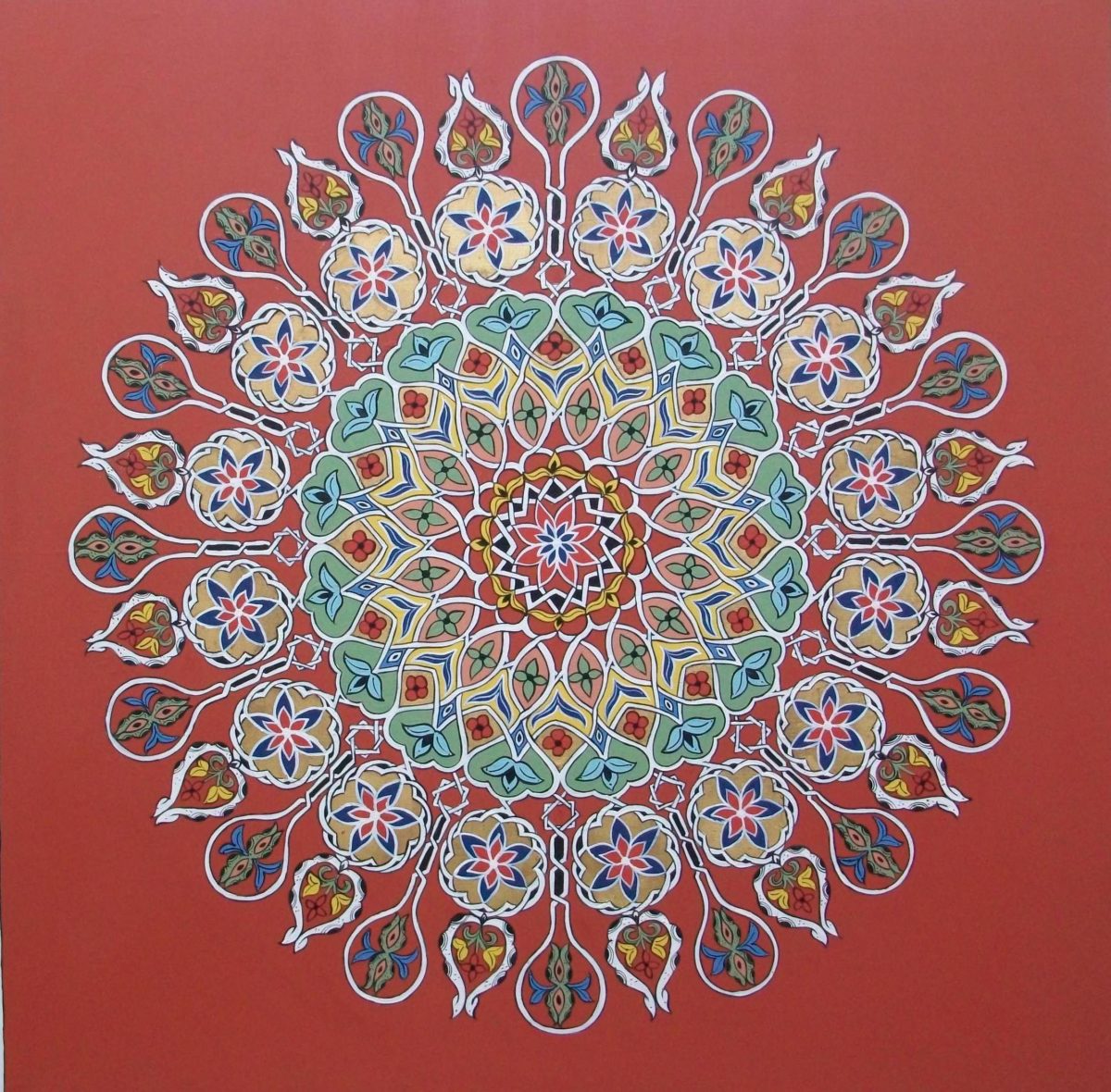 Natasha's interest in Islamic art began after travelling to North Africa as a child and in 2007 she spent ten months as an apprentice to a local master craftsman, developing her zouaq skills. It was during her MA studies at The Prince's Foundation School of Traditional Arts that she really developed her understanding of geometric patterns and she now creates Islamic geometric and floral designs which she paints with hand ground natural pigments, egg tempera and 24 carat gold leaf. 
As we can see, geometry has many different attractions and offers infinite possibilities in terms of design. We look forward to seeing more works from these talented scholars.