The Courtyard Dairy Crowned Best Specialist Cheese Shop in UK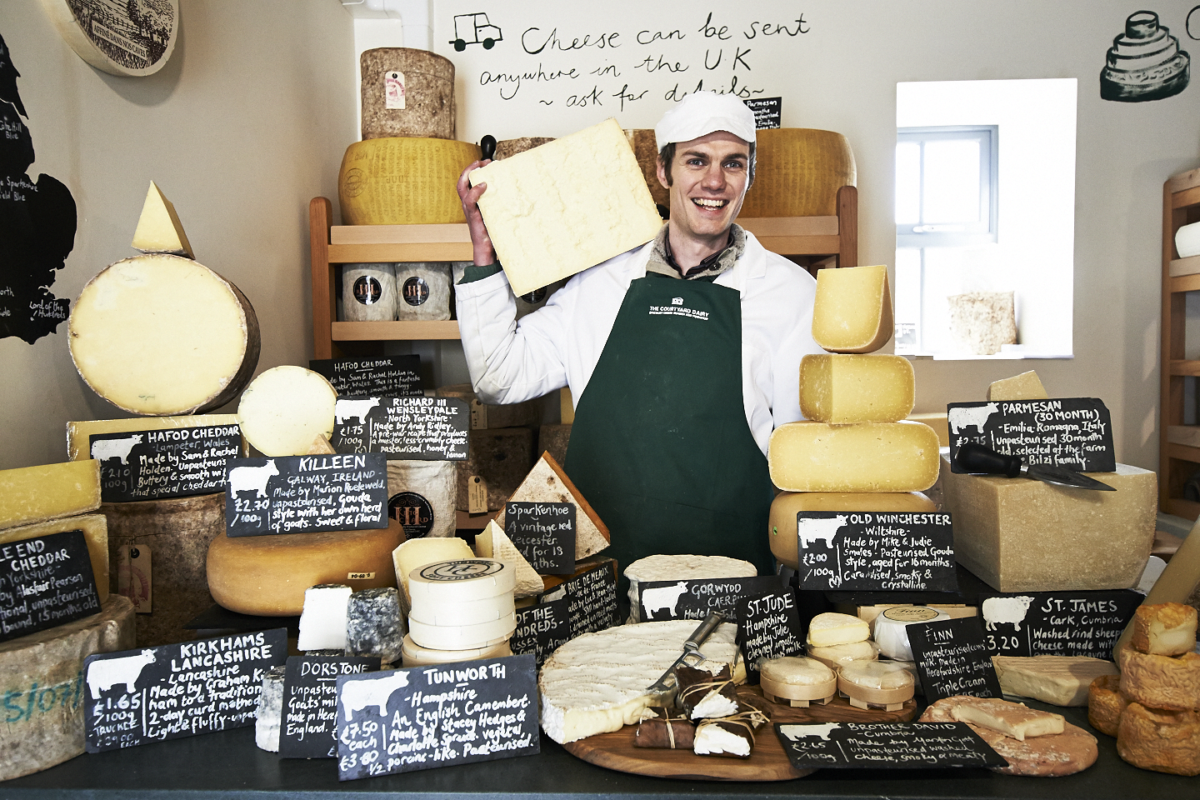 QEST Scholar Andy Swinscoe took home the Best Specialist Cheese Shop award for The Courtyard Dairy this week, as the Guild of Fine Food crowned the UK's best independent retailers in Shop of the Year 2020.  Established to recognise and promote excellence in independent retail, the rigorously judged accreditation scheme presented six trophies to different categories around the UK.
There were two rounds of judging, which included an announced visit from one of the expert judges and a mystery shop by customer experience specialists. The panel commented that championing and supporting the remaining independent farmhouses cheeses, The Courtyard Dairy demonstrated a "dedication to cheese with no compromise on sourcing" and the judges praised owner, Andy Swinscoe's "sense of adventure" and ethos.
Andy set up The Courtyard Dairy in North Yorkshire in 2012, after a QEST Scholarship supported him during an apprenticeship in affinage (ageing cheese) in France. He aims to sell only the best cheese available in the British Isles and to champion and support the few remaining independent farmhouse cheese-makers.
Huge congratulations Andy!