Collect | 27 February – 1 March 2020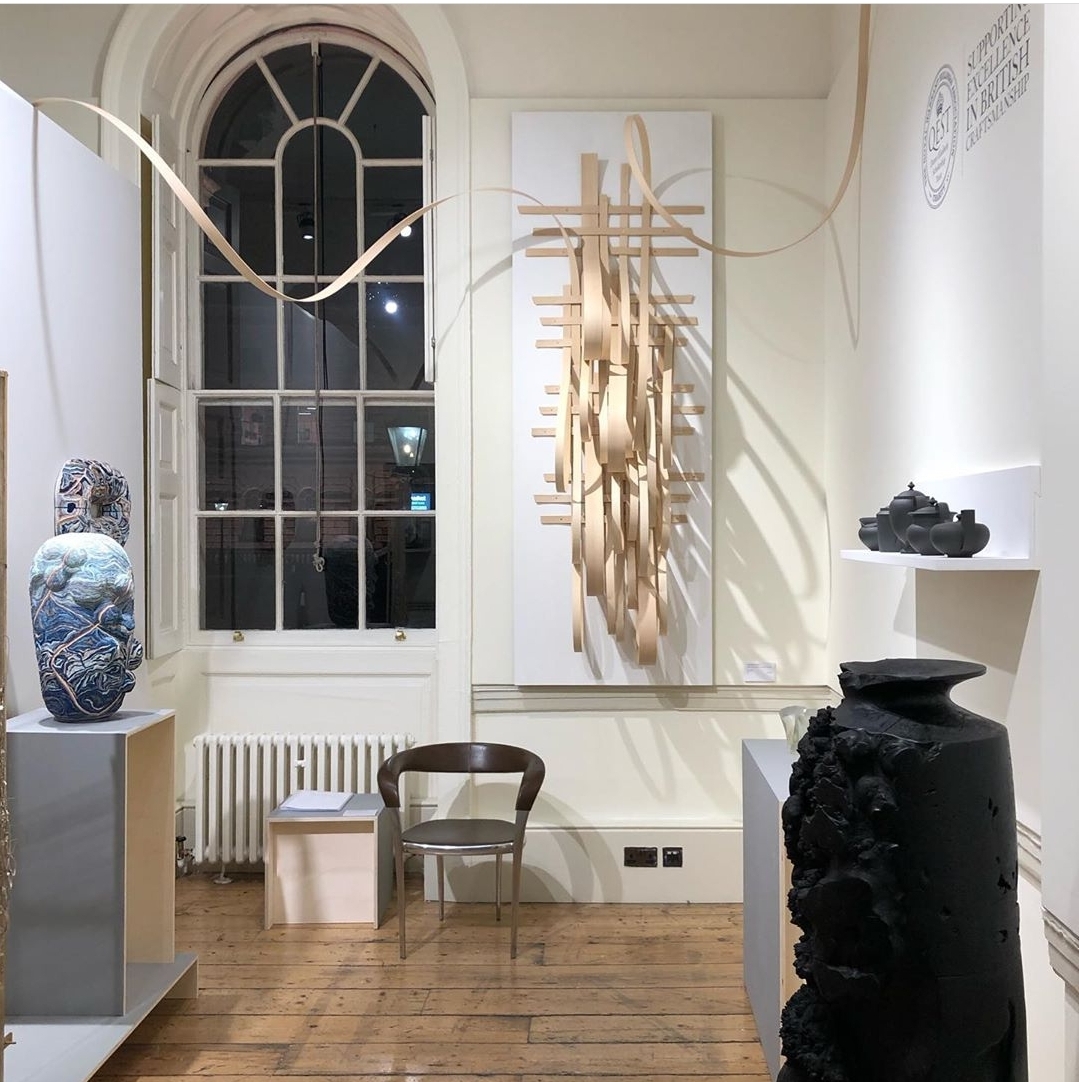 Last week saw QEST's debut at Collect, the international art fair for modern craft and design, which took place at Somerset House. 'Tradition Redressed', an exhibition curated by Brian Kennedy, showcased the work of seven QEST Scholars – basket weaver Annemarie O'Sullivan, ceramicists Alice Walton and Matthew Warner, mixed-media artist Dorcas Casey, wood turner Eleanor Lakelin, silversmith Grant McCaig and glass artist Kaja Upelj.
A panel of three of the exhibiting scholars took part in a discussion during the fair, led by QEST Chair Nick Crean, in front of a large and engaged audience. We were also thrilled when Eleanor Lakelin's Echoes of Amphora piece was acquired by the V&A whilst on the QEST stand. The acquisition is a result of a year of hard work of Eleanor and her gallery (Sarah Myerscough) and we are delighted to have provided the platform for it all to be finalised. It was also wonderful to see the work of many other QEST Scholars exhibiting with other galleries throughout the fair, including Anne Petters, Katalina Caliendo, Celia Dowson, Julian Stair and Joanna Manousis.