QEST Scholars Scoop Awards at Jewellery Oscars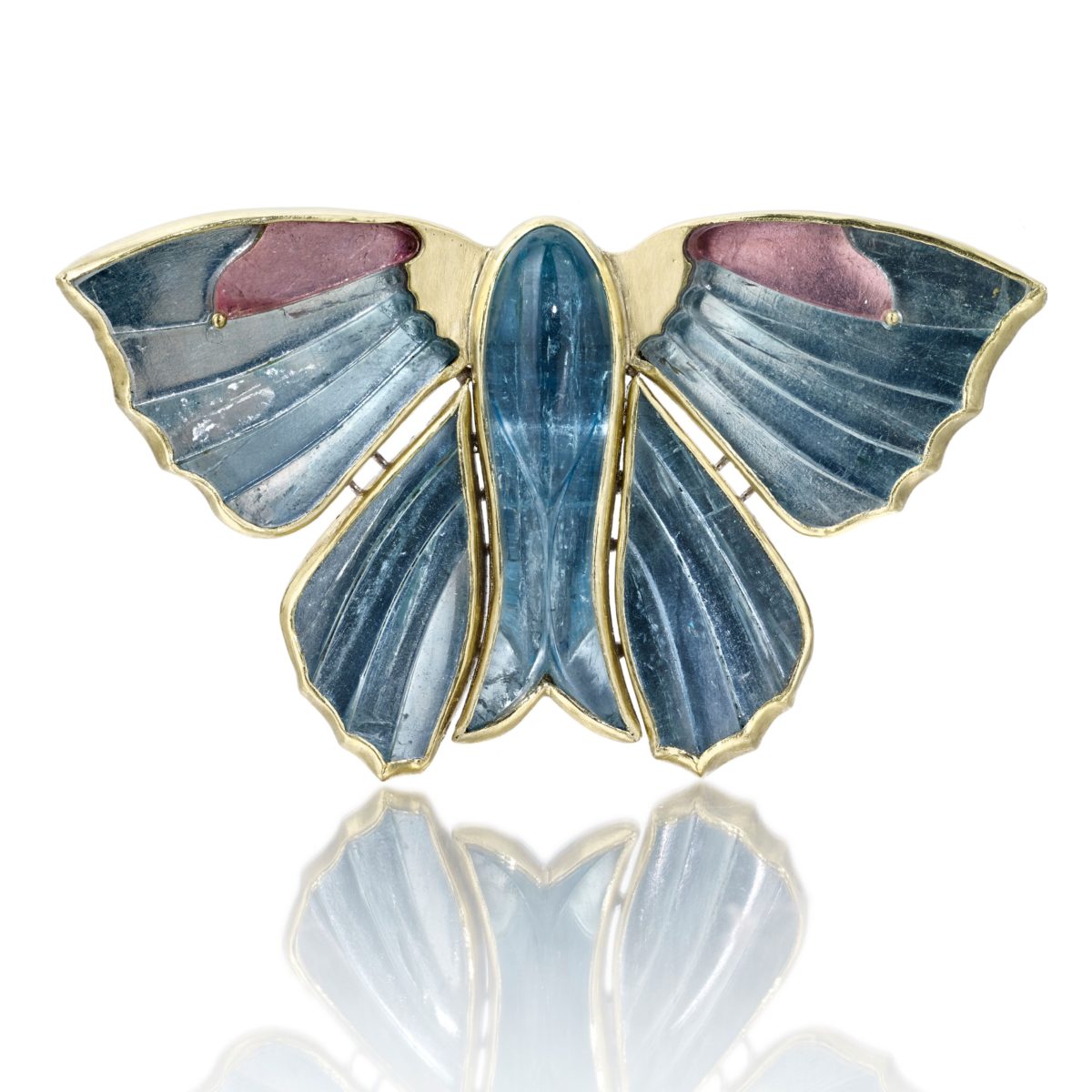 The Goldsmiths' Craft & Design Council annual competition, known as the Jewellery Oscars, is always an exciting evening and we were thrilled to see many QEST Scholars win prizes. QEST Scholars Zoe Harding, Wally Gilbert and Zoe Watts also featured in the judging panel. The prestigious award ceremony was held at Goldsmiths' Hall on 24 February 2020, and Charlotte de Syllas, Wayne Meeten, Manasi Depala, Samuel McMahon and Anthony Griffin were among the winners.
Charlotte de Syllas received the Lifetime Achievement Award Medal (LAA) in recognition of her long career creating bespoke jewellery to her own designs. Each piece, made to commission, is suited to the client's personality in a blending of colour, texture and form. The simple lines and sculptural smoothness that characterise her work often conceal an intricate structure that has involved all her skills as goldsmith, fine carver and artist combined.
 "When you look back 54 years you realise how many people have helped you on the way, from curators to other craft people with solving problems of making, of course the clients whose enthusiasm and trust fuelled my work right down to the editor who always corrected my applications and bios. The award is for all of them too," says Charlotte.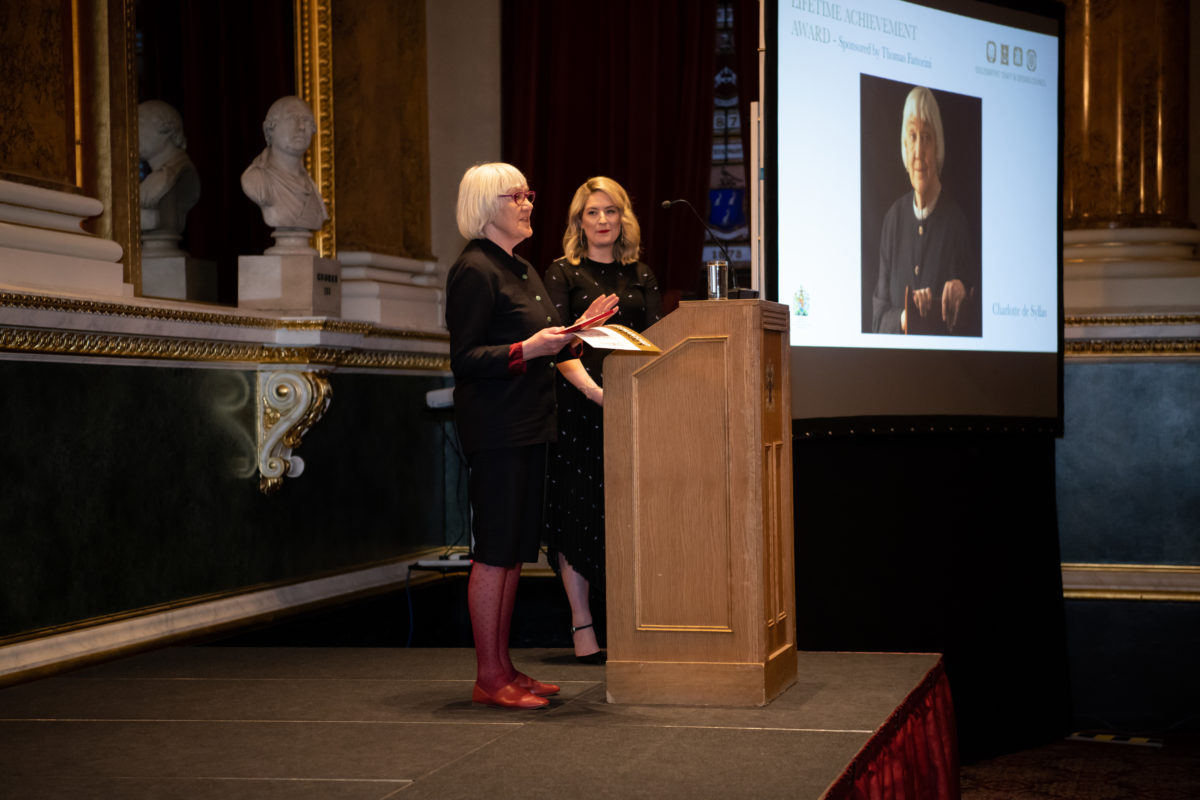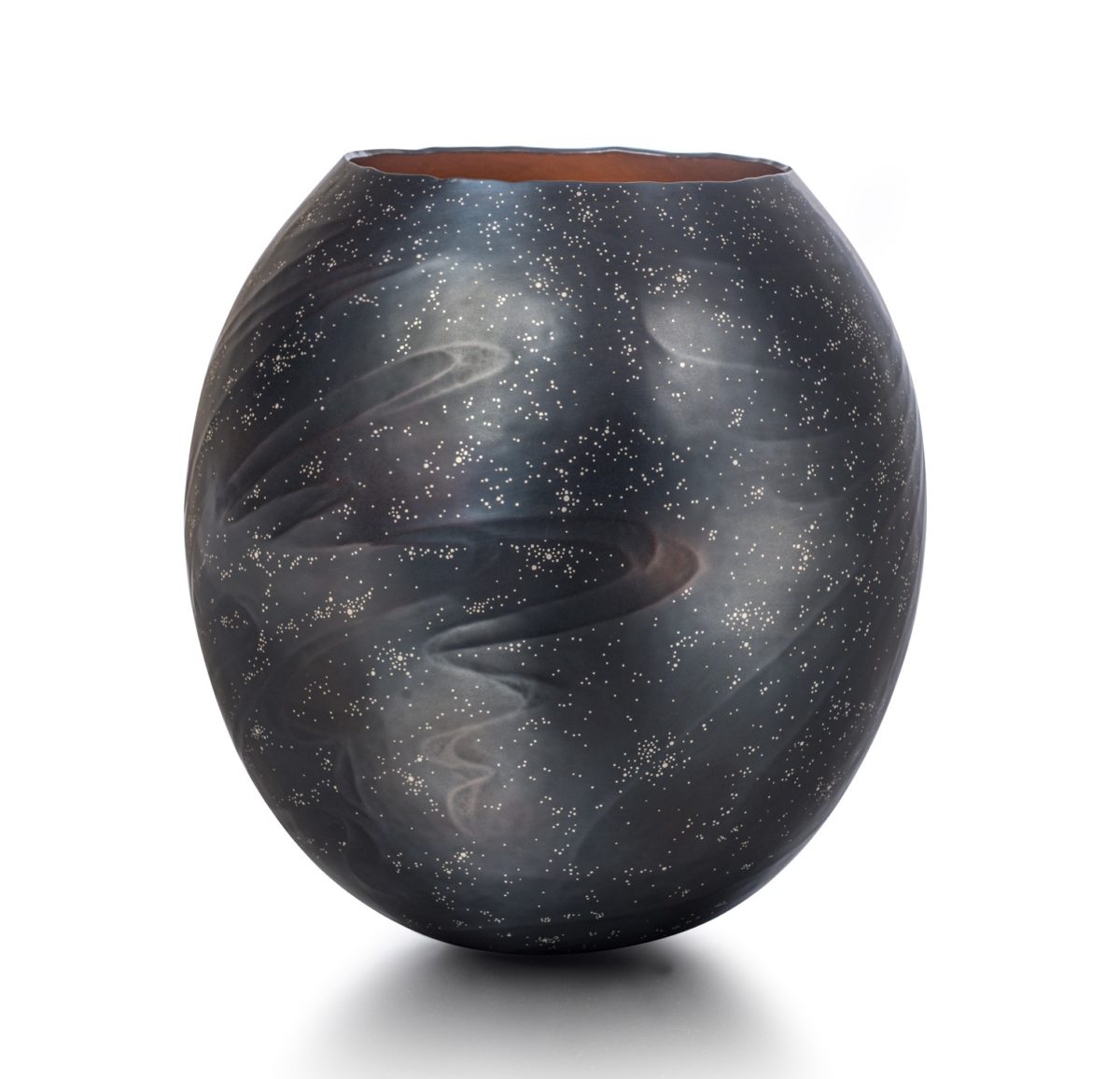 Wayne Meeten was presented with the Premier Award for his Dance in the Night Sky Vase, inspired by trips to see the Aurora in Iceland and Sweden. Created from a sheet of copper and gold alloy, it is gilded gold on the inside and patinated black on the exterior, with the stars shining bright in white and gold.
The Premier Award is given at the discretion of the Council for exceptional and outstanding design in 2D and 3D entries.  This award is only given when, in the Council's judgement, an entry achieves the highest standard of creative design and originality, and to receive it is a great honour. 
Wayne was also awarded two golds and a silver award in other categories.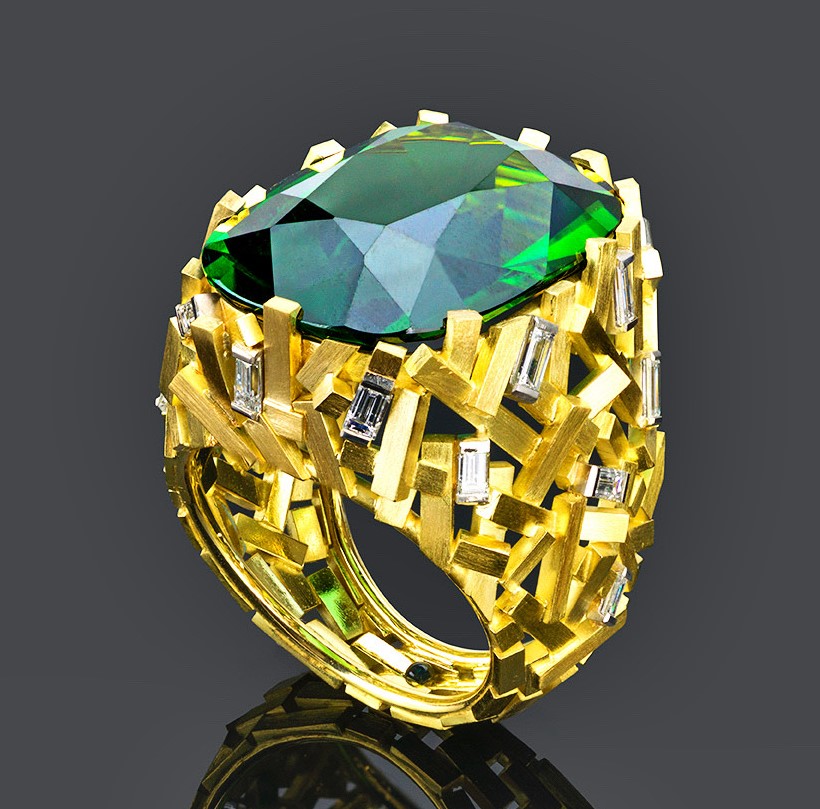 Anthony Griffin, whose QEST Garfield Weston Foundation Scholarship enabled him to attend a twelve-week optical setting course in Antwerp, won a gold and two silver awards for a ring commissioned by Grima Jewellery Ltd.  Handmade in 18ct yellow gold and platinum, Anthony set the diamonds and the tourmaline and the ring took 170 hours to make.  It will be on show at Masterpiece in June 2020.
Manasi Depala won a Bronze Award – Junior in the Craft Section, 3D Finished Pieces and a Gold Award – Junior for chasing section in the Craft Section 3D Finished Pieces, both for her lily vase, while Samuel McMahon was presented with a Silver Award for diamond mounting.
The exhibition of winning entries will be on show at the Birmingham Assay Office later this month (11 March – 26 March 2020).
https://www.craftanddesigncouncil.org.uk/