The Listeners & Other Works: An Exhibition by Thomas Merrett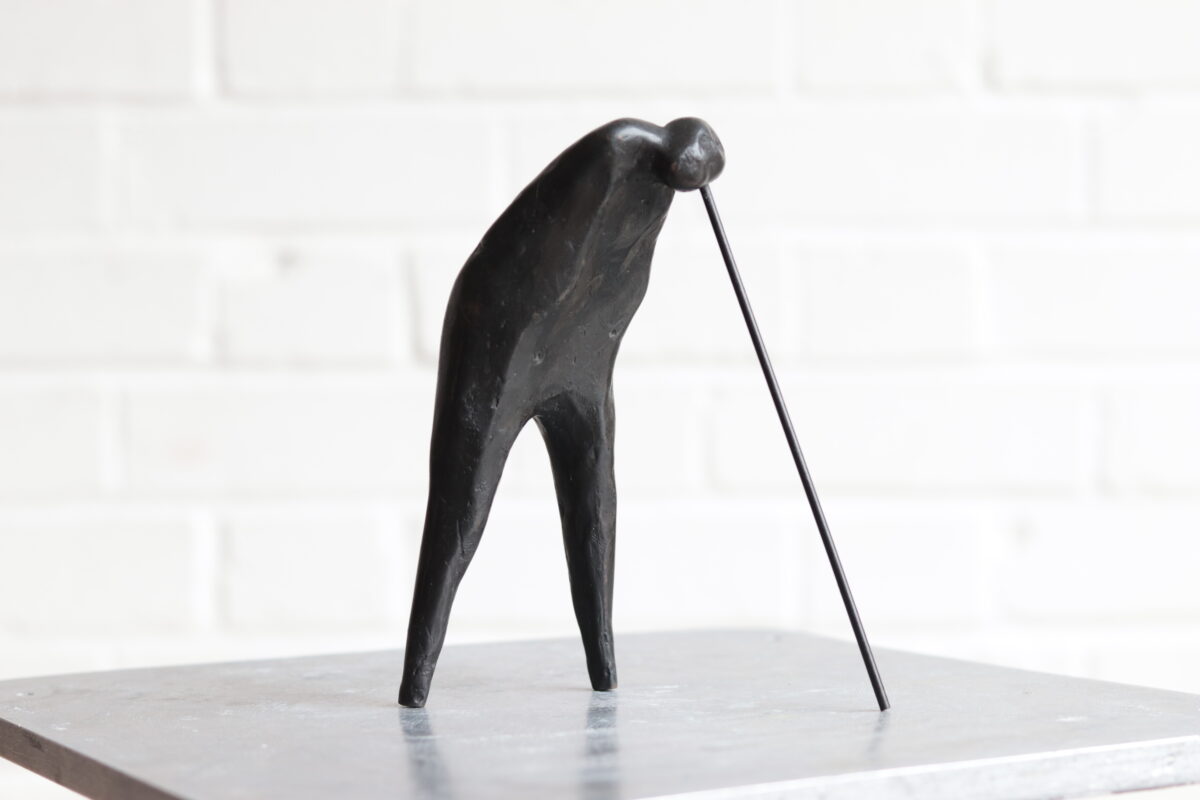 A solo exhibition of new work by sculptor Thomas Merrett consisting of over 10 sculptures in bronze & marble and around 15 works on paper (mostly prints) opens later this month. The exhibition will be on show at 54 The Gallery, 54 Shepherd Market, London from 16 – 22 January 2023.
Many of the works are from the series 'The Listeners'. These semi abstract figures capture a moment in time to explore a society that accepts climate change and is moved toward restoring the health of our planet. By representing a human on the brink of acting (or not as the case may be), the figures are both aware of the problems they have caused and conscious of their role in affecting change. This is a position humanity currently finds itself in.
In addition to 'The Listeners', the exhibition includes several works exploring multifigure composition based on observations from everyday life. Through sculpture, Merrett aims to create a unique interpretation of what he observes rather than just a skilful replication of a likeness. The different poses of these multi-figure pieces capture the sensitive connectedness that form everyday situations.