Training Tales: Isabelle Davies on an MA in Stained Glass Conservation and Heritage Management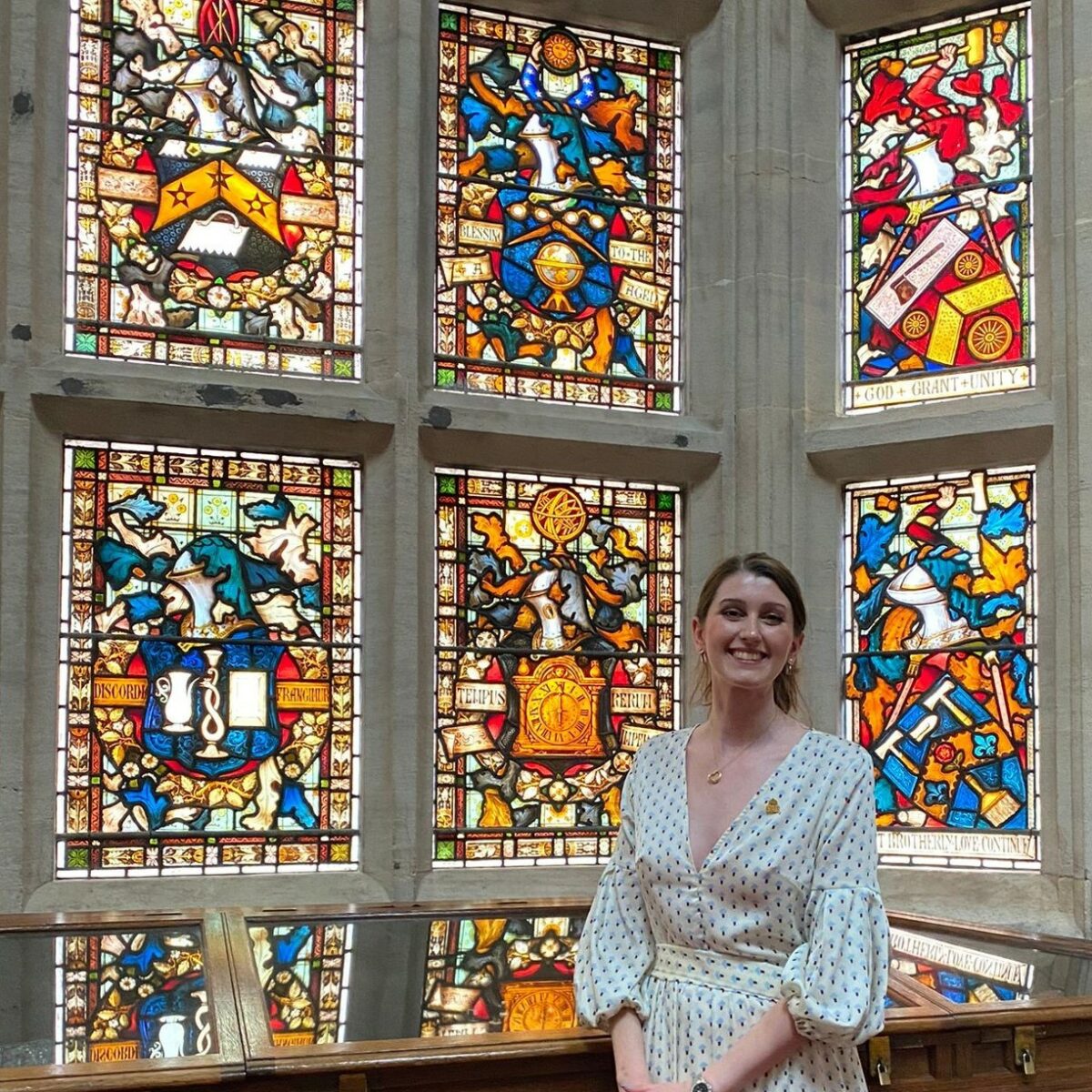 QEST Gosling Foundation Scholar Isabelle Davies has recently completed her MA in Stained Glass Conservation and Heritage Management at York University. Here she recounts how her passion for her craft has grown during her studies.
Entering the world of stained-glass creation and conservation was a leap of faith. I'd previously studied archaeology and ancient history and relished exploring material culture, particularly Roman and Greek art. However, I also wanted to reconnect with my own artistic pursuits, especially painting. Art conservation blended these passions and when I discovered the MA in Stained Glass Conservation and Heritage Management everything clicked perfectly into place. It reawakened my childhood intrigue with the beautiful and varied light, colours, images, and stories in stained glass windows.
By the time my second year of the MA began, this intrigue had grown into fascination underpinned by increasing knowledge and skill, and for the first time I felt confident that I knew what I wanted my future to look like. The past summer was spent at the York Glaziers Trust for a three-month placement working on the St Cuthbert window conservation project at York Minster. It was incredible taking panels of medieval glass through the whole process of conservation, including documentation, cleaning, and lead and glass repairs, with a particular highlight bonding, reinserting, and cold-painting severely cracked glass in the central figure of St Cuthbert. It was exciting to be back and supplement my newly gained practical skills and experience with more history, science, and theory.
It was particularly interesting and rewarding to study the art and imagery of York Minster after becoming so familiar with the building over the summer. It was fantastic to have seminars within the cathedral and present on the glass, stone, and history. During the autumn, two reviews I wrote were published; one about the St Cuthbert Window exhibition at York Minster for the York Consortium for Conservation and Craftsmanship September 2021 Newsletter, and another on three monographs about 19th and 20th century stained glass in Chile for the November 2021 edition of Vidimus, the online stained glass magazine.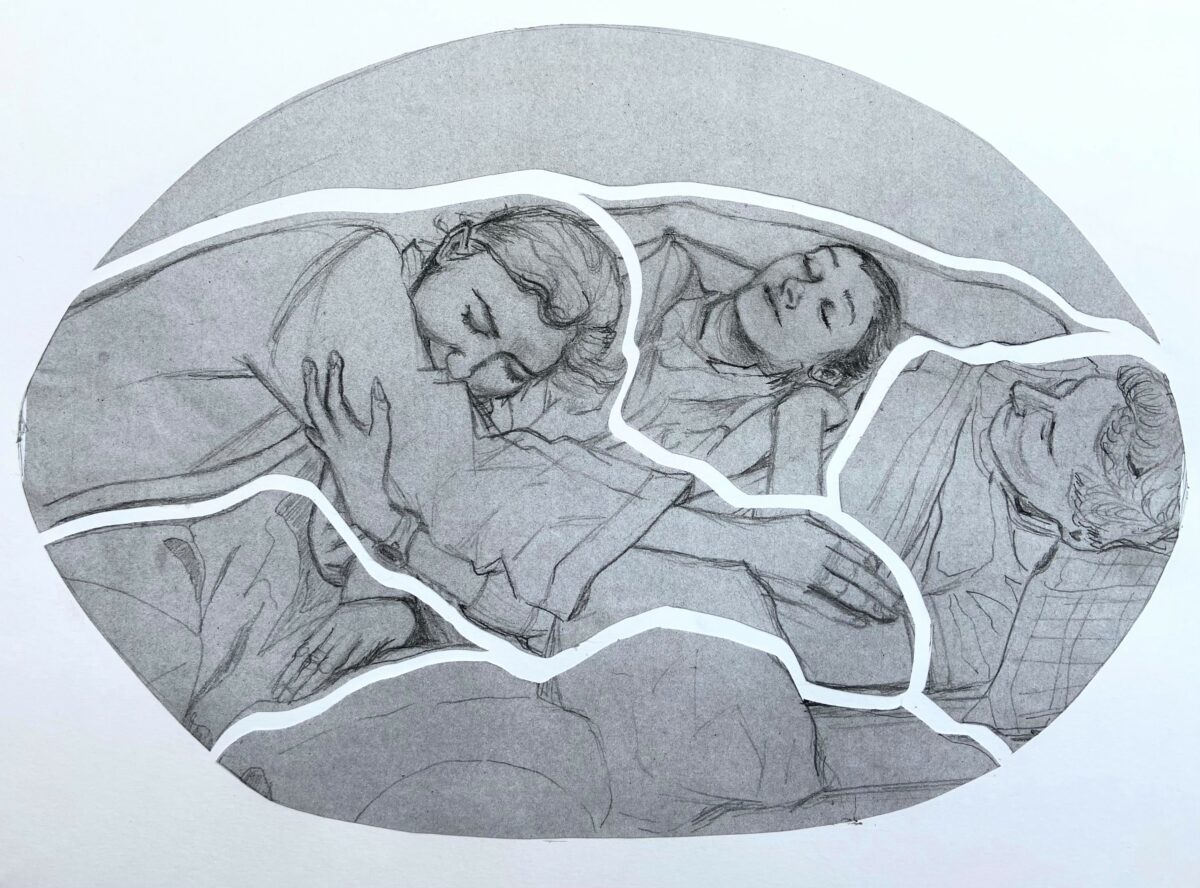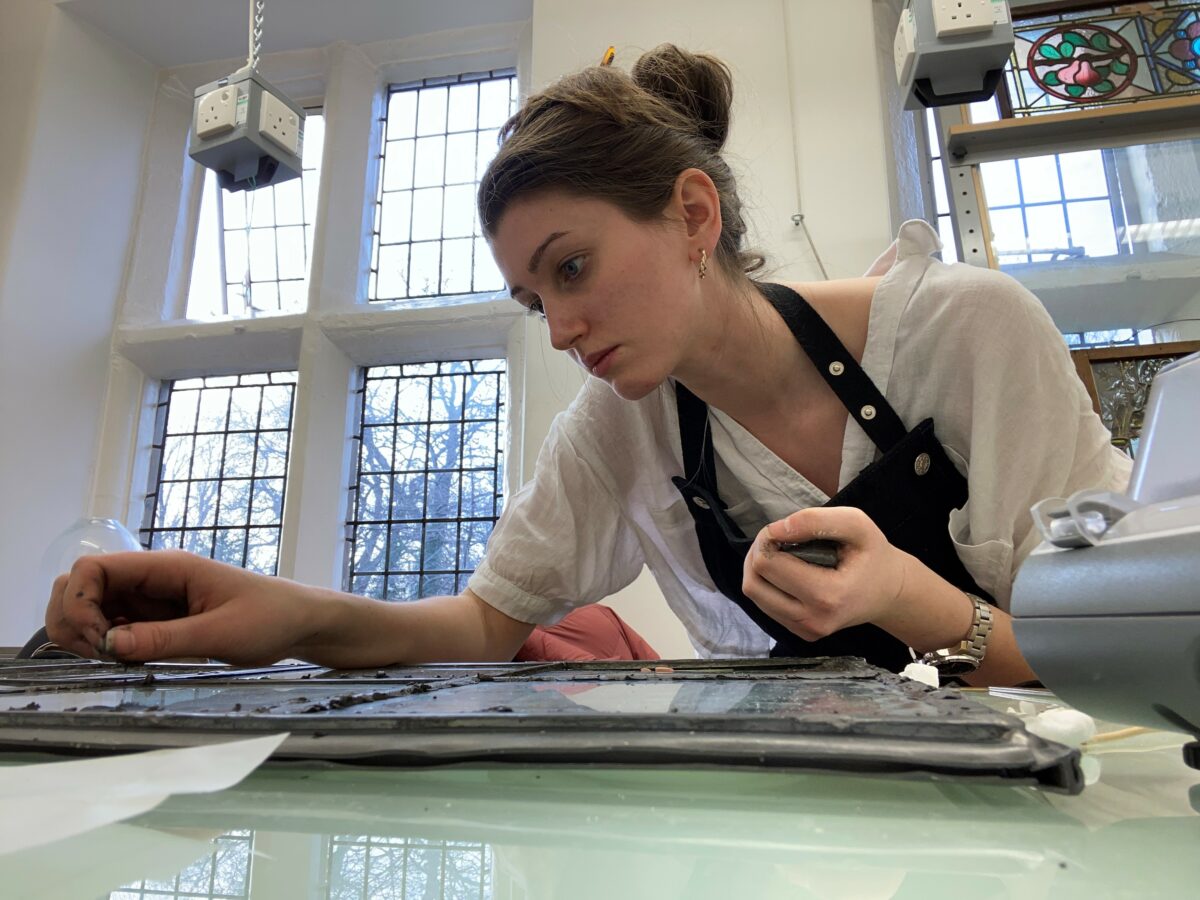 The Spring advanced techniques module was an intense investigation of stained-glass conservation materials and methods. I gained an in-depth understanding of the scientific concepts behind glass, lead, paint, and their deterioration, consolidation, and protection, as well as the nuanced conservation philosophies which inform interventions. It was interesting to read the latest scholarship and discuss innovative new techniques, including the use of lasers. I found it particularly interesting how sunlight, while a key component of stained glass' unique aesthetic properties, could be incredibly damaging due to infrared heating and ultra-violet's altering impacts. It was a valuable experience to present a two-hour seminar; a test of knowledge and endurance. I utilised these presentation skills when giving a paper at the Graduate Archaeology Oxford Conference in March 2022 about the impact of paper and print on medieval stained-glass design.
It was exciting that the advanced techniques assessment involved independent conservation of a panel from the Stern Collection within the University's Study Collection. Panel 1 is a composite panel of mainly seventeenth-century glass that was once owned by J. W. Knowles, a significant 19th and early 20th century stained glass artist and conservator in York. It was good to recall the practical work from the placement and team it with new in-depth knowledge to find a suitable approach for the panel's complicated needs.
The importance of collaboration and discussion with colleagues was emphasised. A group visit to a Neo-Gothic church in Skelton and hearing prestigious conservators present their work on the conservation of the West Choir windows of Naumburg Cathedral, Germany were particular highlights. It was incredible for budding and established conservators to connect.
For the final dissertation I researched and examined the contexts, conservation, and presentations of nearly two thousand recently discovered late 12th to early 14th century archaeological window glass fragments from the basilica of Kloster Eberbach, a Cistercian Abbey founded by Bernard of Clairvaux in Germany's Rhineland, that is now a cultural centre and is undergoing a general restoration.
My dissertation research began with an exciting two week research trip to Germany, where I was to document the fragments and visit Kloster Eberbach. It was invigorating to discuss the glass and visit the Abbey with a group of experts in the area's stained glass, history, and heritage.
It was amazing to undertake such focused research and create the first detailed study of this material. I am incredibly proud of the amount and range of work I achieved, and the processes of research, writing, establishing academic networks, and supervisions was incredible. It is exciting that my dissertation work will contribute to the long-term projects of restoring the medieval glass and Kloster Eberbach, forming the basis for conservation and presentation concepts that will be put into practice to preserve and display these remarkable fragments for the future.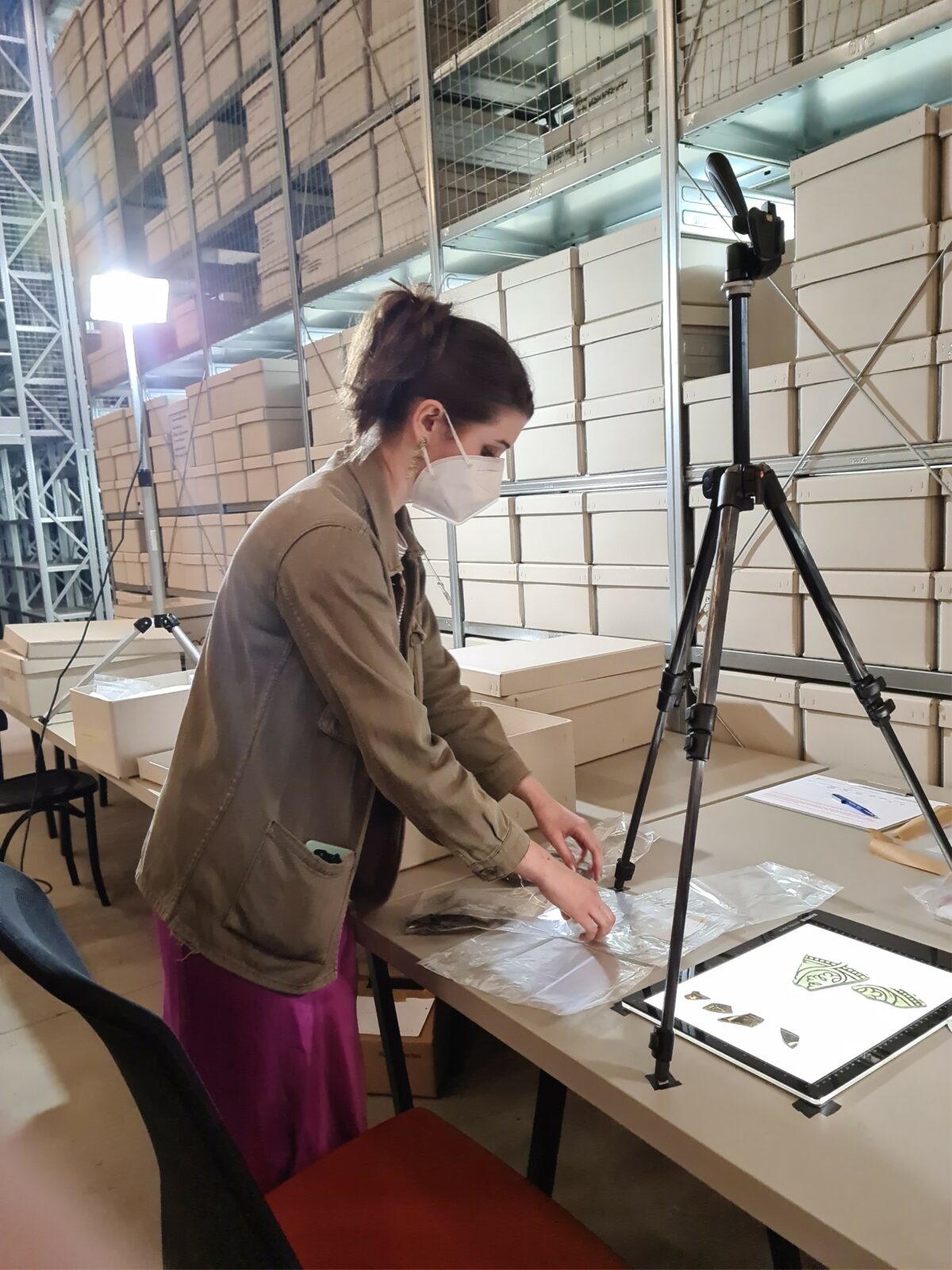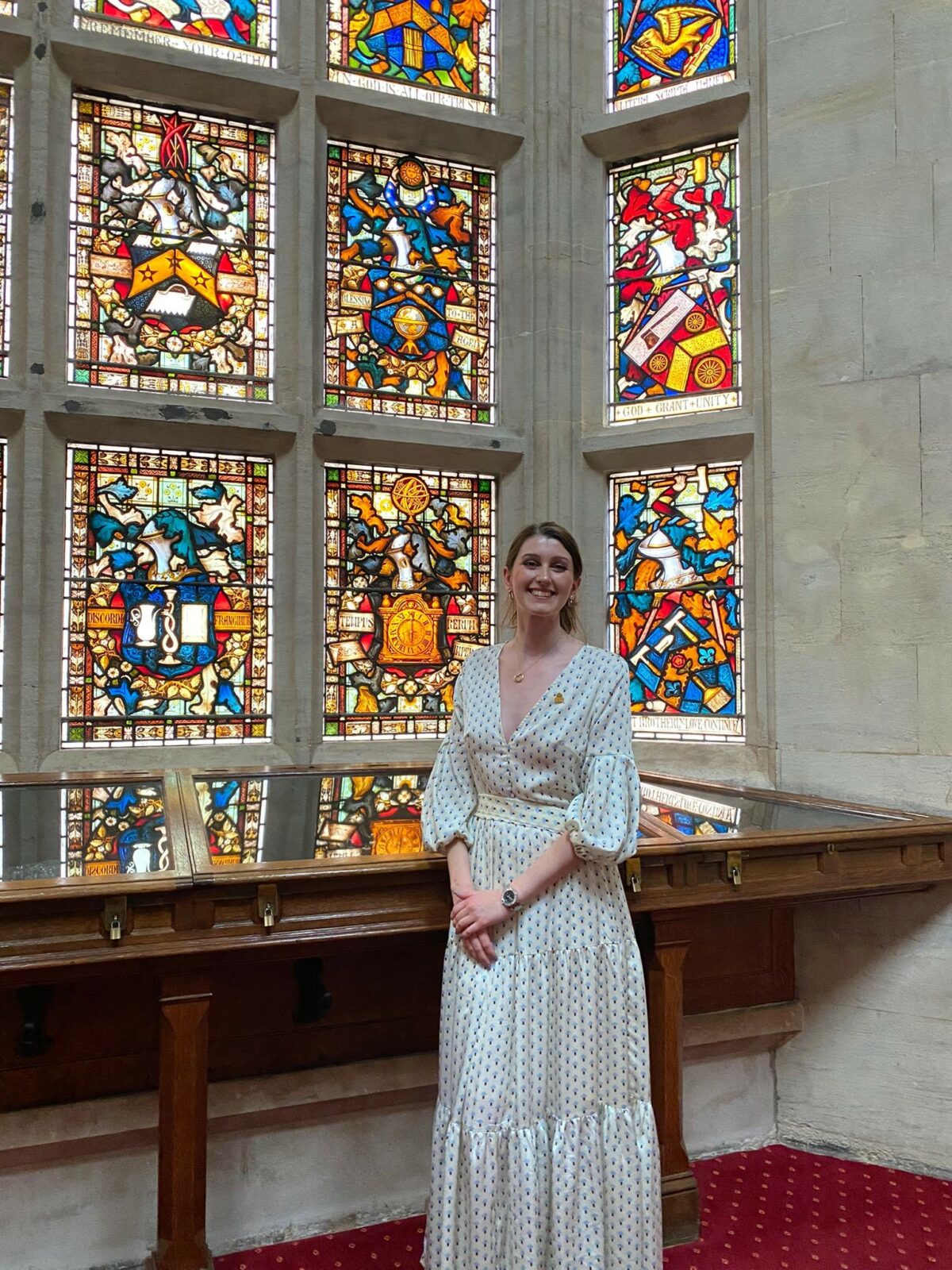 Finding time to use the University's workshop for practicing conservation techniques and making new works was always rewarding. I love how varied stained-glass conservation is and how the same craft skills can be used today to preserve old glass and make new. Underpinning practical work with in-depth knowledge has helped me learn and achieve so much in a short period, and the support and encouragement from my tutors, cohort, University, and external experts and organisations such as QEST has enabled me to pursue so many opportunities to the fullest. QEST's Professional Development Programme in partnership with Cockpit Arts and an exhibition of work at the Guildhall in London at the Royal Warrant Holders Association and Queen Elizabeth Scholarship Trust Annual Luncheon were amazing experiences alongside my studies, helping me consider and plan how to pursue my craft after academia.
I have now finished the course and I am taking exciting first steps into my career. I am very proud to have been awarded the Ashton Hill Award by the Worshipful Company of Glaziers and Painters of Glass. The award consists of a fifteen-week work placement supported by a stipend. I am currently hosted at Reyntiens Glass Studio in London. The Studio has recently undertaken restoration work on Big Ben at Westminster and it is incredible to already be so involved with several projects, including Manchester Town Hall.
I'm so grateful for all the training and support I've been given to grow my intrigue in stained glass conservation and creation first into fascination and now a career.