A Celebration of British Craftsmanship
In 2017, Mark Van Oss approached QEST with the idea of creating a book featuring the talents of craftsmen and women supported by QEST since its founding in 1990.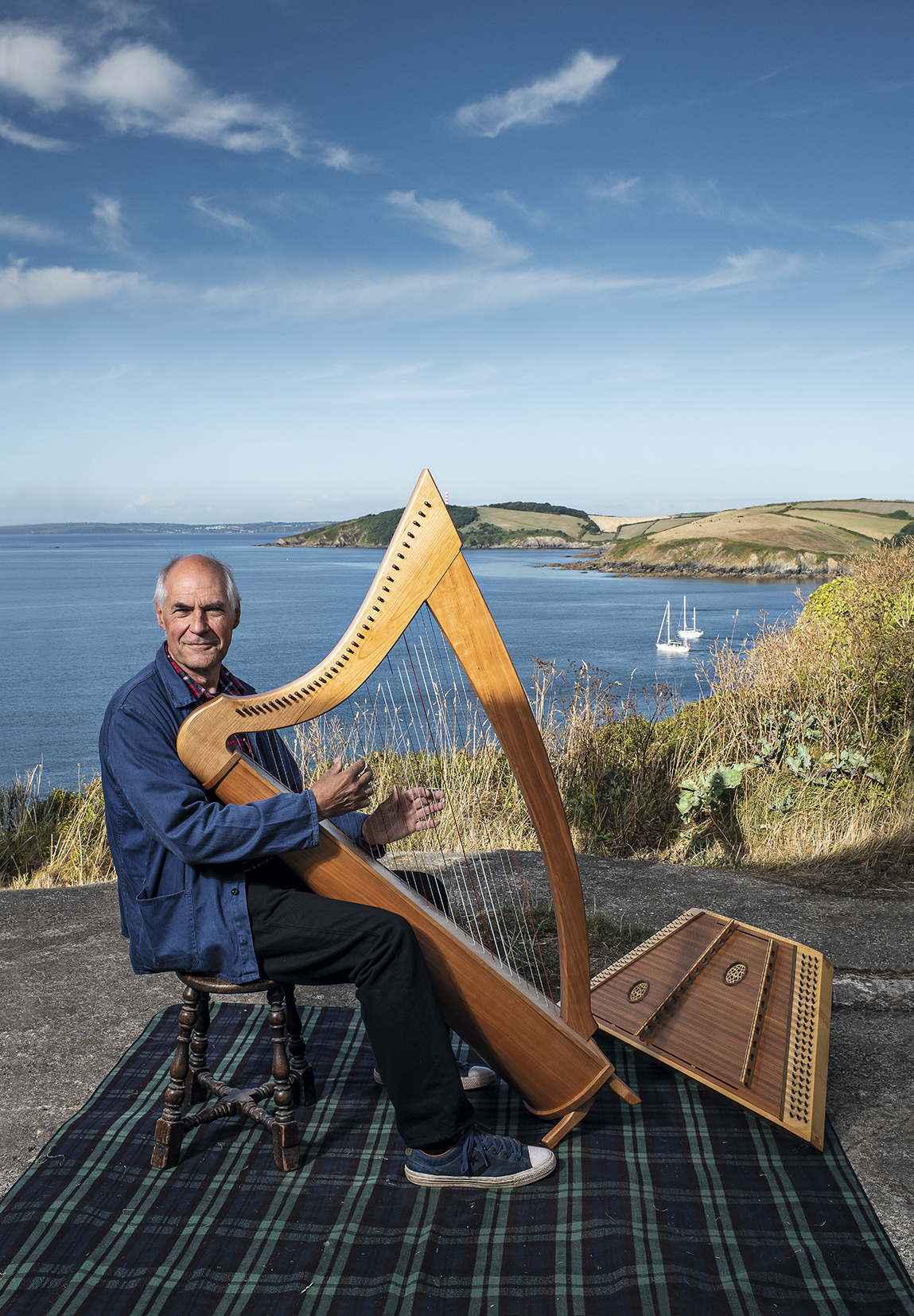 Photographer Julian Calder drove 8,500 miles in search of 100 portraits of QEST alumni at their work benches and places of inspiration, with the tools and materials they work with and finished pieces. For the endpapers, he took pictures of hands at work (and one pair of feet, belonging to basket weaver Annemarie O'Sullivan); the shapes they made engaged in a skill, from stitching to hammering, were a wonderful photographic subject. Each picture is accompanied by a profile. Months of conversations with author Karen Bennett and researcher Chantal Bristow revealed knowledge and skill, passion and determination, respect for tradition and innovative spirit.
"Portraiture is a craft in itself and the 100 photographs by Julian Calder in this book go far beyond capturing a likeness of the men and women they portray; they capture the soul of the craftsman."
Lord Snowdon
A Celebration of British Craftsmanship, with foreword by QEST Patron HRH The Prince of Wales and introduction by Vice Patron Lord Snowdon, is the embodiment of QEST: designers, makers and conservators of all ages, all around the UK, representing more than 80 crafts. There are careers spanning decades – artist jeweller Charlotte De Syllas and Julian Stair, one of the UK's leading potters – to Paul Fallows, apprenticed to master thatcher Adam Nash.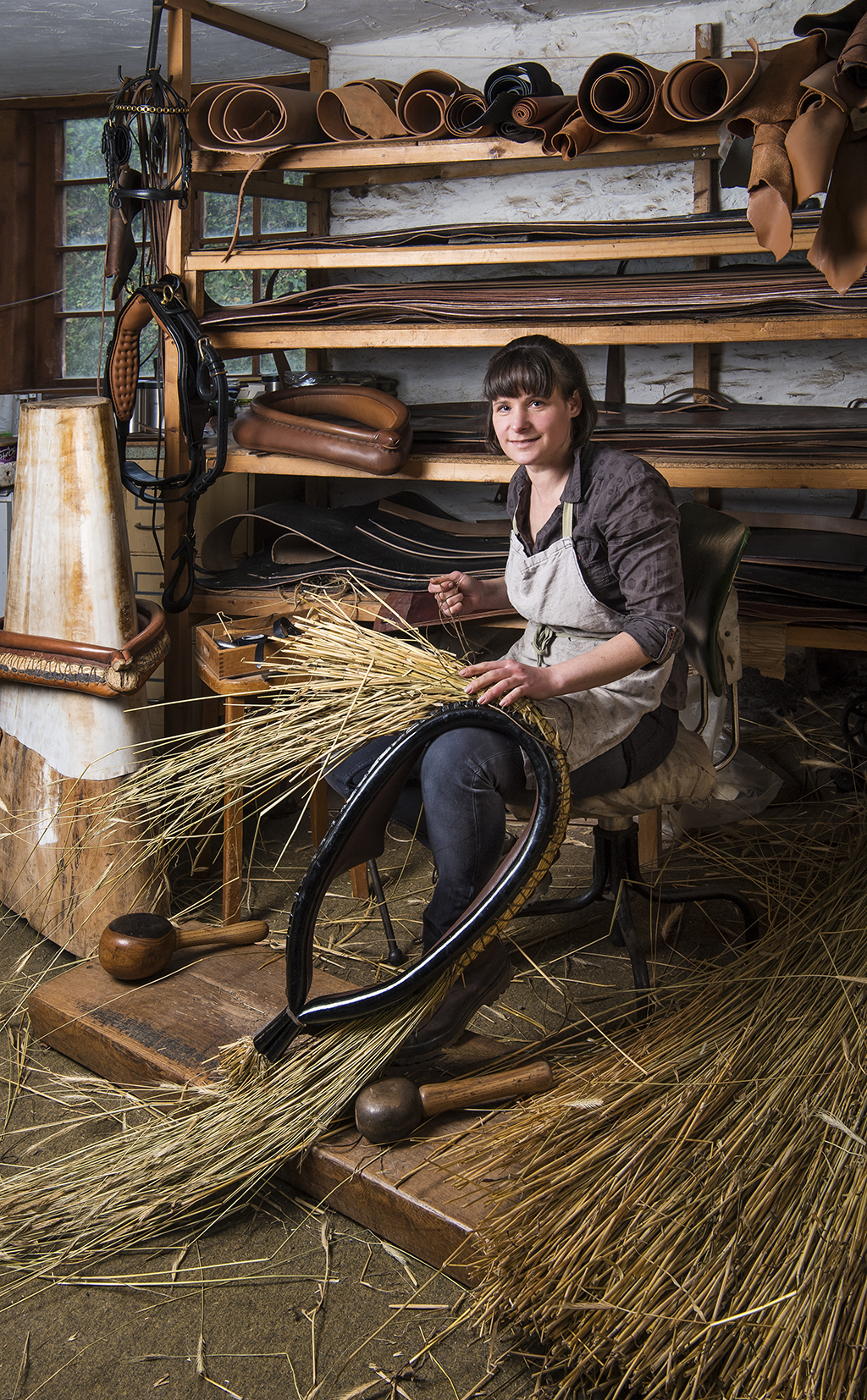 Many are working in crafts rooted in their location: watchmaker Craig Struthers in Birmingham's Jewellery Quarter; Andrew Swinscoe maturing Lancashire farmhouse cheeses; and signwriter Amy Goodwin, who grew up with travelling steam fairgrounds in the West Country. Some visited Italy to study the origins of fresco, mosaic and painting in the traditions of old masters, several went to the Pilchuck Glass School in Washington. Others, such as sculptor Andrian Melka from Albania and Italian embroider Aurora Pettinari York, have made the UK their home.
Traditional crafts are shown to be thriving and endangered trades being kept alive – horse collar making by Kate Hetherington a notable example. Craft education has also informed cutting-edge design. Botanical artist Niki Simpson is keeping pace with the demands of 21st century botanists by creating superbly accurate scientific images using digital tools and Oluwayesi Sosanya, a furniture maker by training, has developed Gravity Sketch, which translates hand gestures into 3D designs as easily as sketching on a piece of paper.
"The thrill of being a professional photographer is walking into a location, 'finding' the picture then 'making' it. On day one, I realised I was going to be spending the next four months in the company of extraordinary people. It has been an absolute pleasure seeing the country at its finest and meeting the QEST alumni sustaining its creative spirit." Julian Calder
Fine lettering appears in many forms, from the nib of calligrapher Sally Mangum to poems chiselled in stone by Wayne Hart and signet rings engraved by Ruth Anthony. Those working in wood, including furniture maker Aidan McEvoy, speak about the material with warmth. Sculptor Jennie Pickford talks about steel as a sewing needle or a skyscraper and so much in between, and how manipulating it under her power hammer she can feel the metal wanting to come alive and take on beautiful, organic shapes. Glassmaker Timothy Harris says that his medium of choice burns when it's hot and cuts when it's cold, but when you've had a good day making and something magical comes out of the fire, there is nothing more wonderful.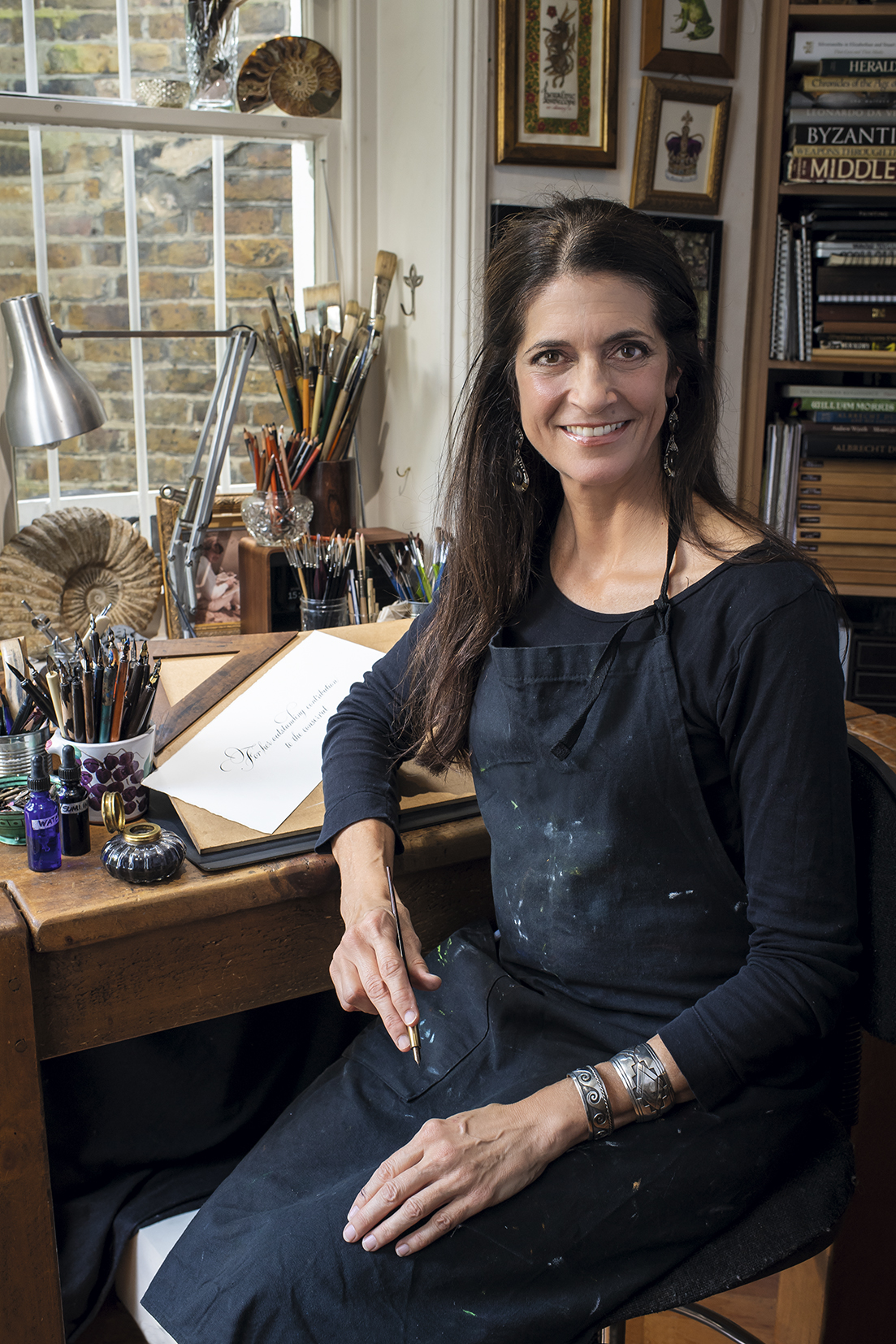 There is commitment to preserving our cultural heritage: Rebecca Hellen using increasingly sophisticated methods to conserve paintings at Tate Britain and Shem Mackey, Eugenie Degan and Ben Marks are restoring historic stringed and keyboard instruments. Sustainable practices emerge as an increasing priority, from responsible forestry and Tom Adams rescuing apple varieties of the once great orchards of the Welsh borderlands to Katherine Pogson's PhD by practice at the Centre for Sustainable Fashion.
There was a strong turnout from these QEST alumni at the book launch in October at Saddlers' Hall. Over English sparkling wine kindly donated by Camel Valley, experiences were shared – ceramicists to painters, jewellers to milliners – and ideas for collaborations were born.
A copy of the book, in a case made by bookbinder Manual Mazzotti, was presented to The Prince of Wales as a 70th birthday gift on behalf of QEST.
A Celebration of British Craftsmanship by Julian Calder and Karen Bennett, designed by Prof. Phil Cleaver and Jennifer Penny of et al design consultants, and published by Impress, is available for £60 (including p&p) from qest.org.uk/shop. The net proceeds from sales will enable QEST to continue supporting excellence in British craftsmanship.
This article was originally written by Karen Bennett for the Spring 2019 QEST magazine. Images courtesy of Julian Calder.