A Day in the Life of an Apprentice Beekeeper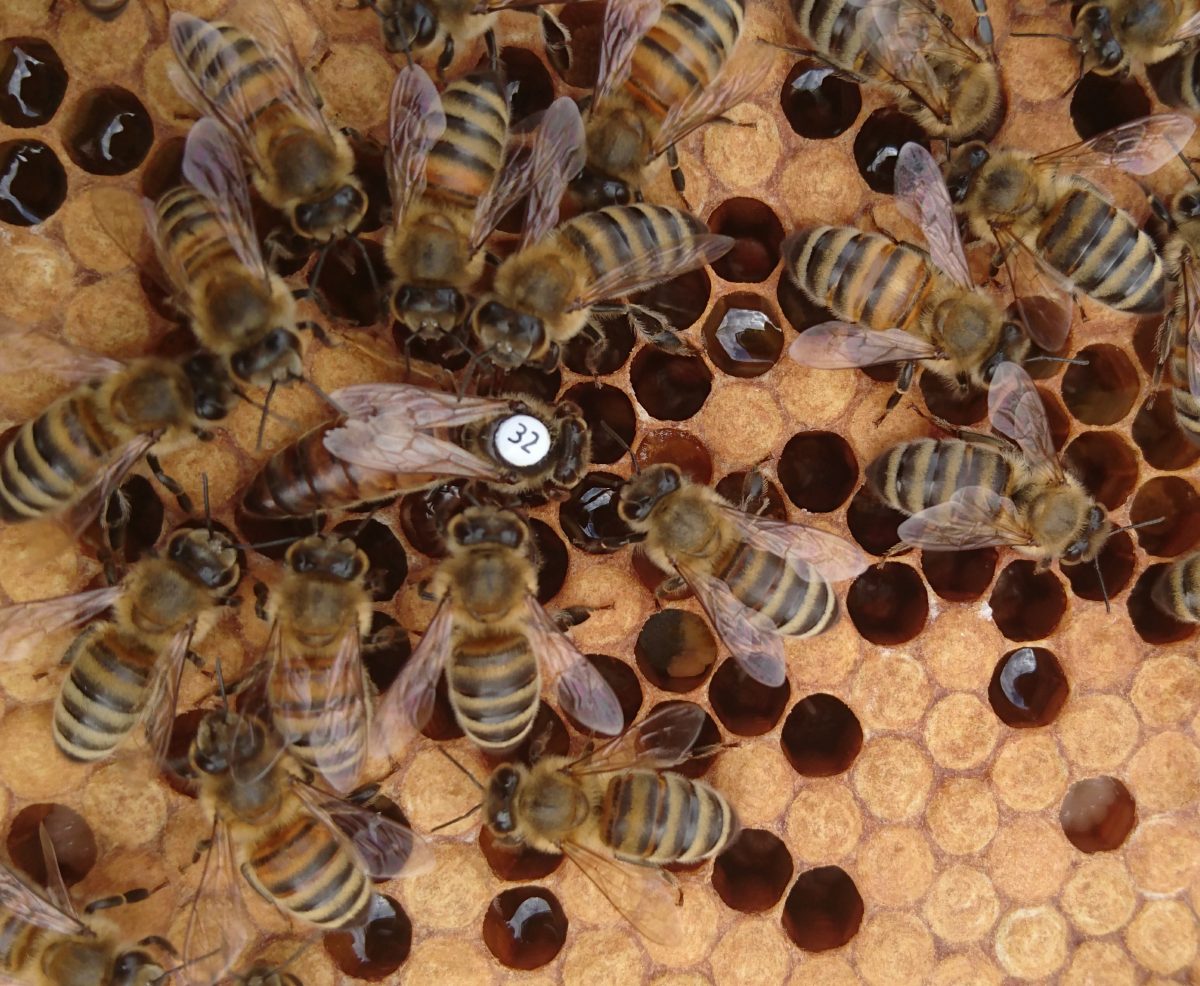 Anna Robson is in the first year of her apprenticeship with the Northumberland Honey Company.  Here she tells us more about her working life…
Why did you choose this apprenticeship?
After taking the opportunity to do some work experience with Luke and Suzie at the Northumberland Honey Company in the summer of 2019, I was instantly hooked. When the apprenticeship was mentioned it seemed like a great way to continue my education, in a small, forward thinking and ever growing industry and most importantly doing something I love. It has allowed me to meet other bee farmers and learn about their established business models as well as introducing me to other young people from around the UK with similar interest and ambitions.
Designed by the Bee Farmers' Association, the three year apprenticeship scheme focuses on allowing young people such as myself to address the skills shortage and ageing profile of the bee farming industry – the average age of a bee farmer is currently 66. Not only do we learn the trade of British bee farming but we also have the chance to experience life as a bee farmer in New Zealand!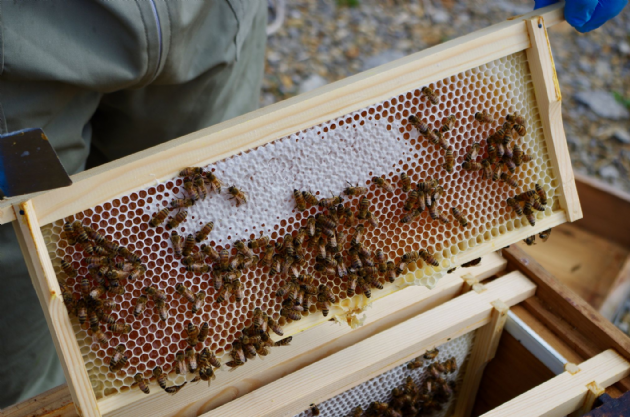 What does your day look like?
One of the reasons I love my job is the unpredictability of the day ahead. Like many of those in the agricultural industry, our days are heavily dictated by the weather, but on the whole our time is spent ensuring our colonies are in full health. We also keep busy selling our products and engaging with the public to raise awareness of the role we do and to demonstrate how they too can help the declining honey bee population.
Although the majority of our work takes place during the day, moving the bees to new forage is very much a late evening and early morning task. At dusk we go around the hives and temporarily seal their entrances to ensure none are left behind whilst we move them. When the flowers surrounding the hives no longer provide pollen and nectar for the bees, it is in the interest of the colony to take them to new locations. In August, for example, the Northumberland Moors become a mass of purple-pink, as the ling and bell heather comes into flower and at this time lowland forage is often finished, so all 150 of our hives are relocated, providing a varied diet for the bees and with the hope of gathering a crop of one of my favourite honeys, heather honey.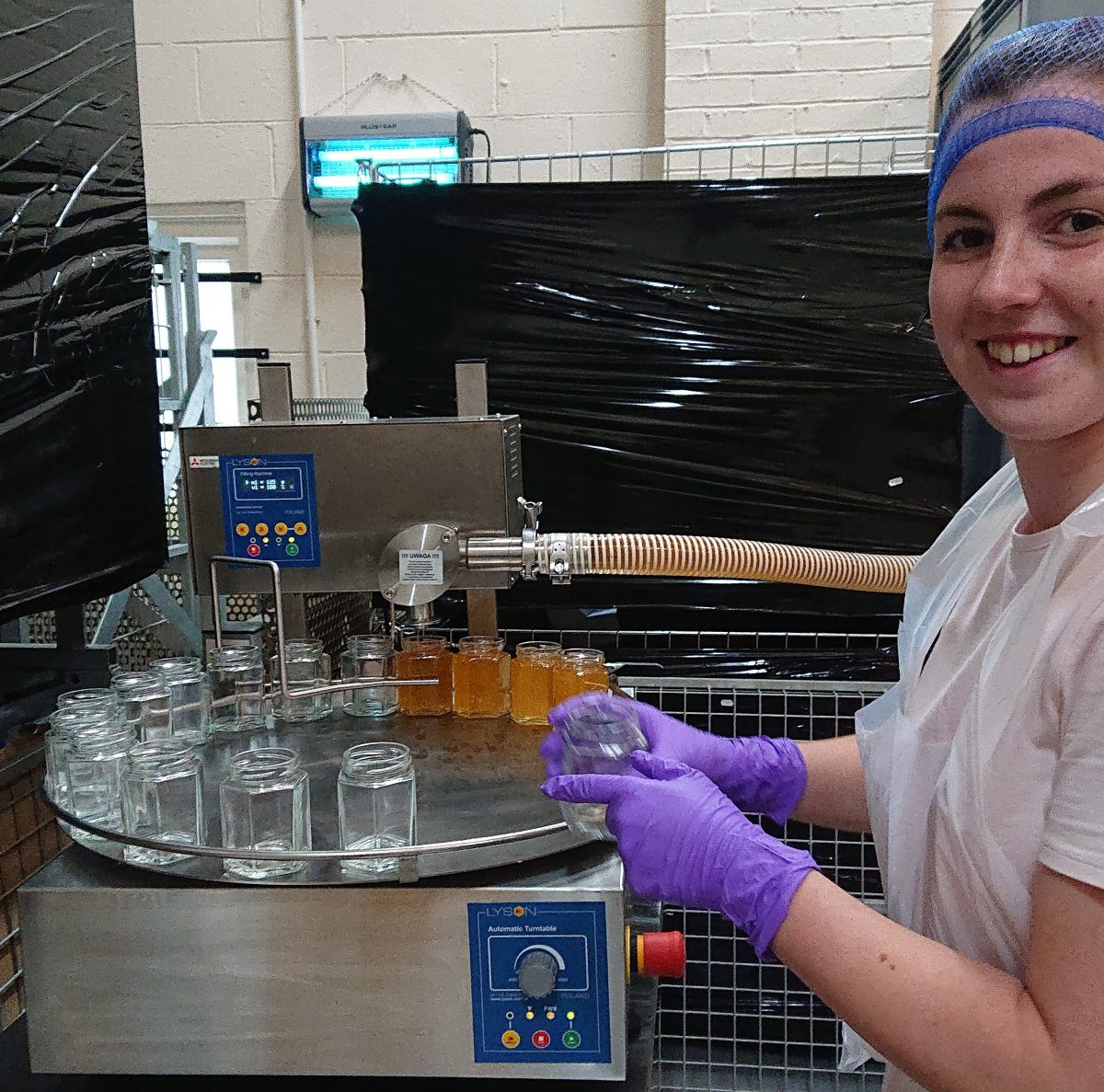 Tell us about your workplace and team set up?
Based in Haltwhistle, Northumberland we run around 150 colonies, up and down the Tyne Valley. There are currently three of us at the Northumberland Honey Company; Luke, Suzie and myself. As well as selling honey, wanting to raise the profile of the humble honey bee, Luke and Suzie set out to produce something different – sparkling mead. A large proportion of our honey goes into creating the mead, however, we also supply honey to customers up and down the UK.
What do you like best about your job?
First and foremost, the bees. Since the start of the apprenticeship I have come to appreciate the honey bees and the work they do more than ever before. I recently studied the bees under a microscope at one of our training weeks, and it was incredible to see just how efficient and versatile their bodies are, despite being so small.
To love your job as a bee farmer you must love and embrace the outdoors, although sometimes working in the elements can be difficult it can also be extremely rewarding. Many of our apiary sites are located in the gorgeous Northumberland countryside, so the scenery and places of work can be quite stunning.
Furthermore, being part of a small team ensures a lot of job diversity, from building hives to tending to the bees and of course meeting customers directly and engaging with them face-to-face. With this we are able to answer any questions and share our love for honey.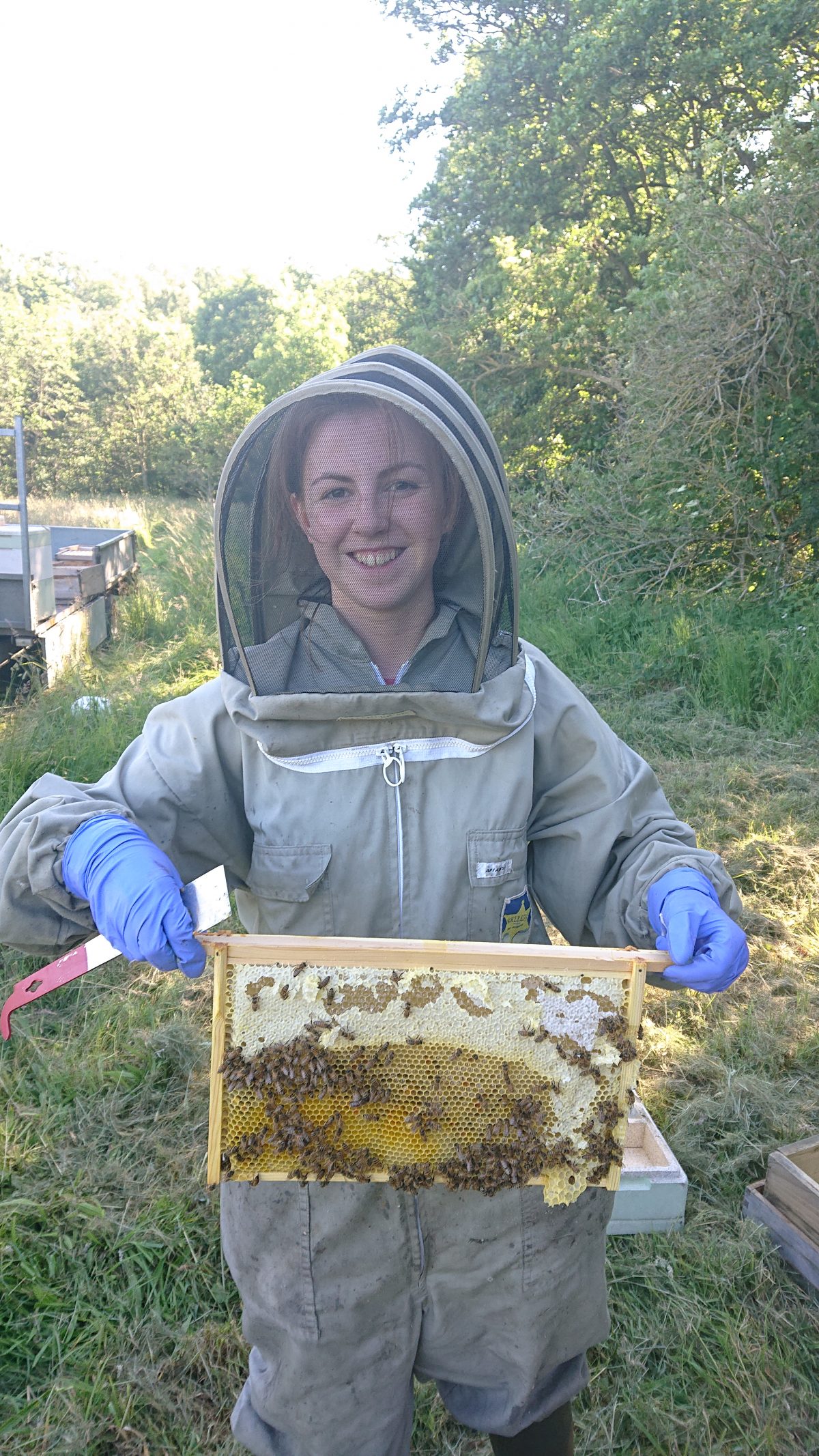 Where do you see yourself in three years time?
In three years I will have successful completed my apprenticeship with a diploma of excellence in bee farming. By this point, I would hope to have gained experience in different bee farming set ups and have met and created contacts up and down the UK, and possibly further afield, to support and develop my bee farming career. Upon completing the apprenticeship I intend to be a proficient bee farmer with an understanding of the skills and experience required to set up a commercial bee farm.
At the moment, I have a particular interest in queen rearing and breeding and hope that I can work alongside Luke and Suzie to help expand this area of the business. I am also exploring the opportunity of attending a complete queen rearing course within my three years.
What is the biggest challenge you have faced so far?
I began working with Northumberland Honey Company during the middle of the beekeeping season, so the physicality and intensity of the days was not something I was used to, having previously been studying for my A-levels at school.
The overall environment of full time work is also completely different. Apart from the obvious such as no longer being in the constraints of a classroom, learning to work effectively as part of a small team was a change. I have had to take on responsibility for my own learning which has given me more freedom to build my learning programme around my lifestyle.