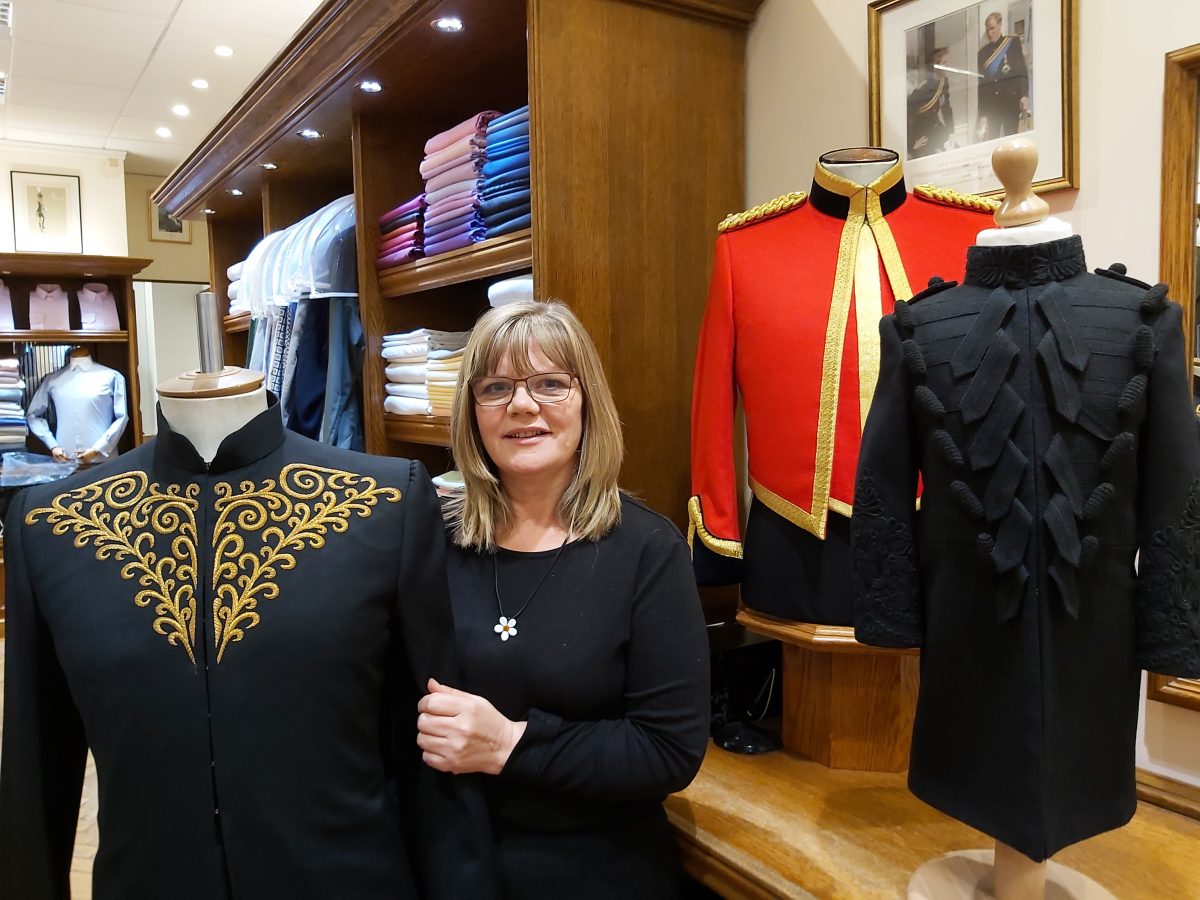 When Sarah Wilkinson left school in 1983 aged 16 she decided to follow her passion for sewing and wrote to numerous tailors in the West End to ask for work. Michael Skinner of Dege & Skinner, one of the oldest, continually operated bespoke tailoring services in the world, offered her an apprenticeship and she has worked for the company ever since. During the five year apprenticeship she went to Moseley & Pounsford in Portsmouth to learn about naval uniforms and attended courses on cutting and tailoring at the London College of Fashion.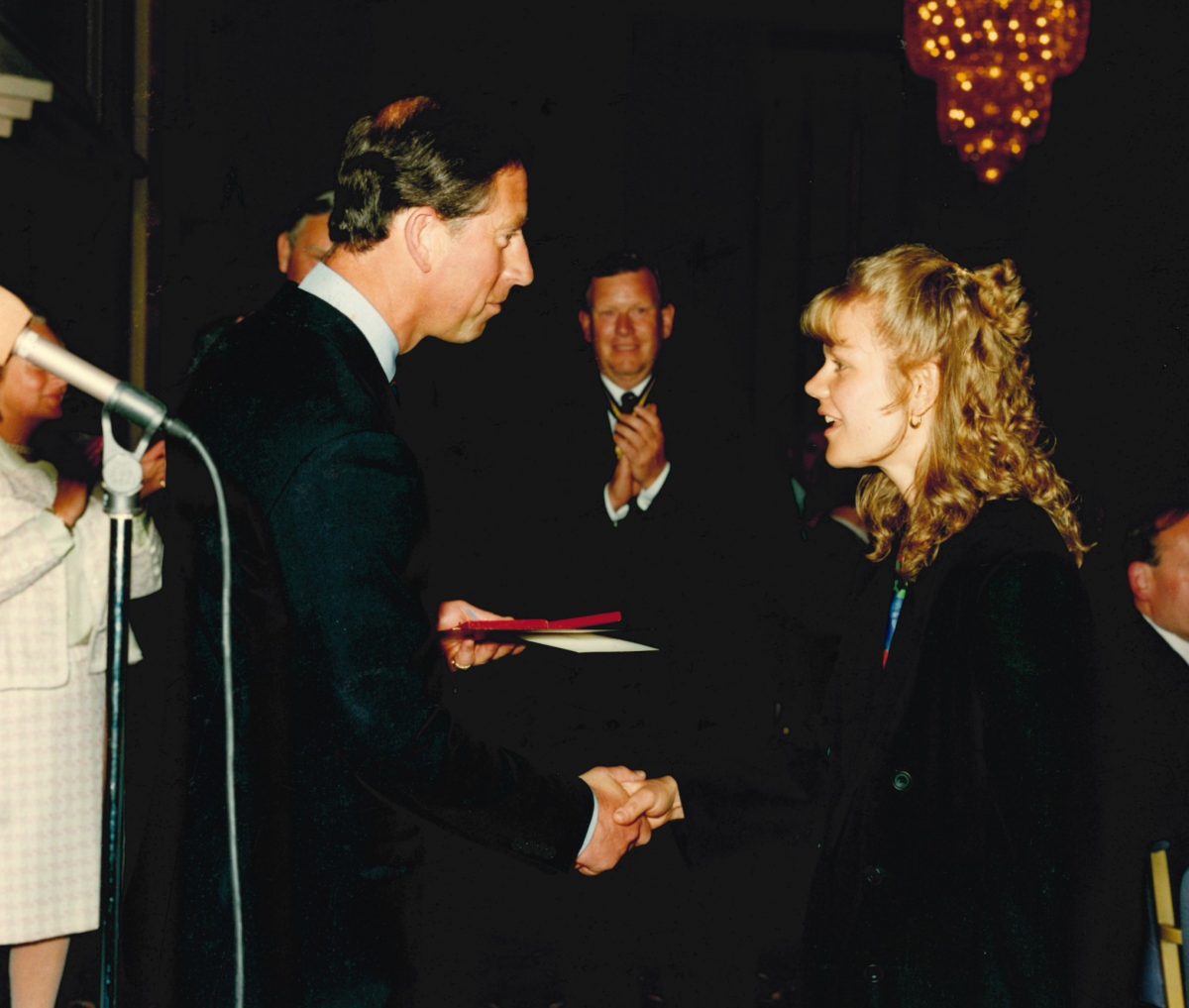 Sarah was keen to keep expanding on her skill set and in 1993 a QEST Scholarship enabled her to study metal thread embroidery at the Royal School of Needlework at Hampton Court Palace. "On completion of the course she became one of the few tailors who could make a Foot Guards Ceremonial Tunic from start to finish, including the intricate skirt, collar and sleeve embroidery," comments Michael.
Military tailoring is much more varied than civilian tailoring, and it's this variety that has kept Sarah interested over the years. "Every day is different and even after 36 years there is always something new," she says. "I've been doing red silk facings this week which I've never done before, and last year I created the first two Lady Yeomen uniforms for the Queen's Bodyguard of the Yeomen of the Guard."
As well as a Royal Warrant of Appointment to HM The Queen (1984), Dege & Skinner also holds Royal Warrants to HM The Sultan of Oman (1981) and HM The King of Bahrain (2003) and have worked for numerous high profile customers.  A highlight of Sarah's career was undoubtedly making the frockcoats worn by HRH The Duke of Sussex and his four page boys when he married Meghan Markle in 2018.  "It was quite a challenge to create the five uniforms in six weeks," reveals Sarah, "but wonderful to see them on television at the wedding."
Michael is clearly very fond of Sarah after having worked with her for so many years. "I have always been proud to refer to her as "my" Sarah," he says, "because that is what she has been for the last 36 years – and for that, we can do no more than thank her – very much – for the huge contribution she has made, and indeed continues to make for the future generations at Dege & Skinner; and for her undivided loyalty."
This article first appeared in the Spring 2020 edition of the QEST Magazine.