A Day in the Life of an Apprentice Shoemaker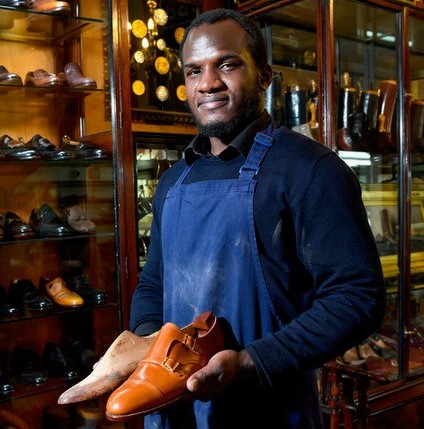 Oluwamuyiwa Fadairo is an apprentice shoemaker at John Lobb, where QEST funding is supporting his training for three years. During this time he will learn and improve on numerous skills including hand skiving, hand lasting, hand welting, sole stitching by hand, bevelled waist construction, finishing, Norwegian welt construction, heel building, balancing uppers on shoe lasts, boot construction and perfecting the use of specialist tools. Here we chat to Olu and discover more about his apprenticeship.
Why did you choose an apprenticeship?
I have had aspirations to become a shoemaker since 2011. I was finishing my BA in Architecture at the time, and I started to do research about where I could learn shoemaking. I attended short shoemaking courses in London and after a period I decided to approach John Lobb St James Street. I knew I wanted to be a shoemaker but I also wanted to learn shoemaking at the highest level so John Lobb was the natural choice. 
Do you have a daily routine?
Hand welted shoe making involves so many processes which take time to complete, so these processes will definitely be spread over days to complete. I will say sharpening my knives is a daily routine, but I don't like sharpening them at work – I prefer to have them ready before I start.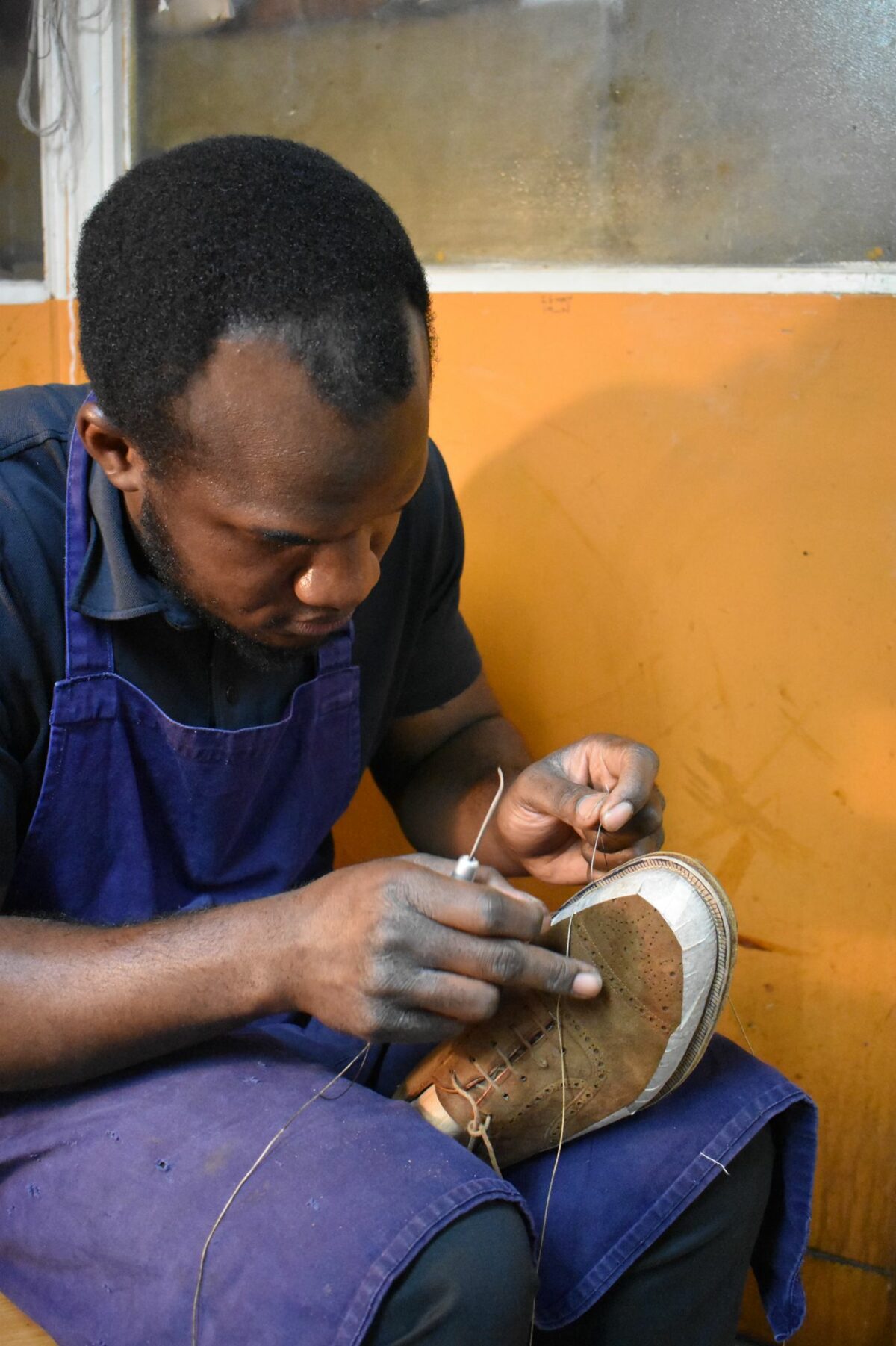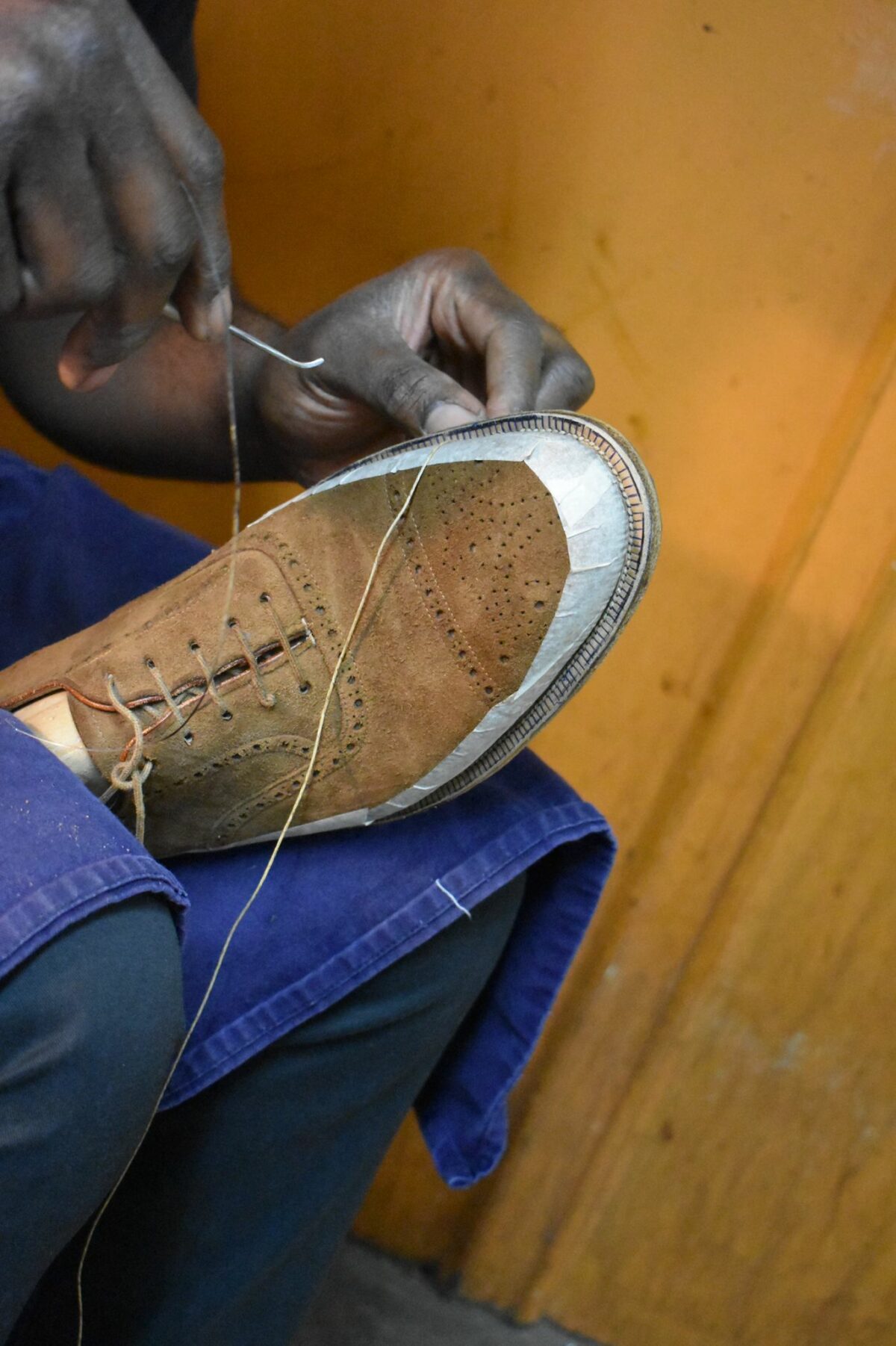 Tell us about your workshop and the team set up
I have so much affection for John Lobb. It took me 8 years to get this opportunity. I received a wonderful reception when I visited the workshop in 2013 and now as an apprentice its even better. My colleagues are so helpful, so knowledgeable and always ready to lead me in the right direction. I couldn't ask for more. 
What do you like most about your job?
It has to be sharpening my knives. It is the first step in the process and it is the most important. A blunt knife means you use more force, hence less precision and you have a higher probability of getting cuts from the blade. 
What's the biggest challenge you have faced?
My biggest challenge has been making my knives sharp. I struggled a lot with this during my first few months. The shoes I made at the beginning were full of mistakes and didn't have the precise craftsmanship associated with West End shoemaking. It has improved so much – I bought different grades of Japanese KUROMAKU whetstone and they have worked miracles for me. My knives are very sharp now and I love the process of getting them sharp for work. 
Where do you see yourself in three year's time?
That's simple, by God's grace a full time maker working for the prestigious John Lobb Bootmaker.