A Day in the Life of an Apprentice Watchmaker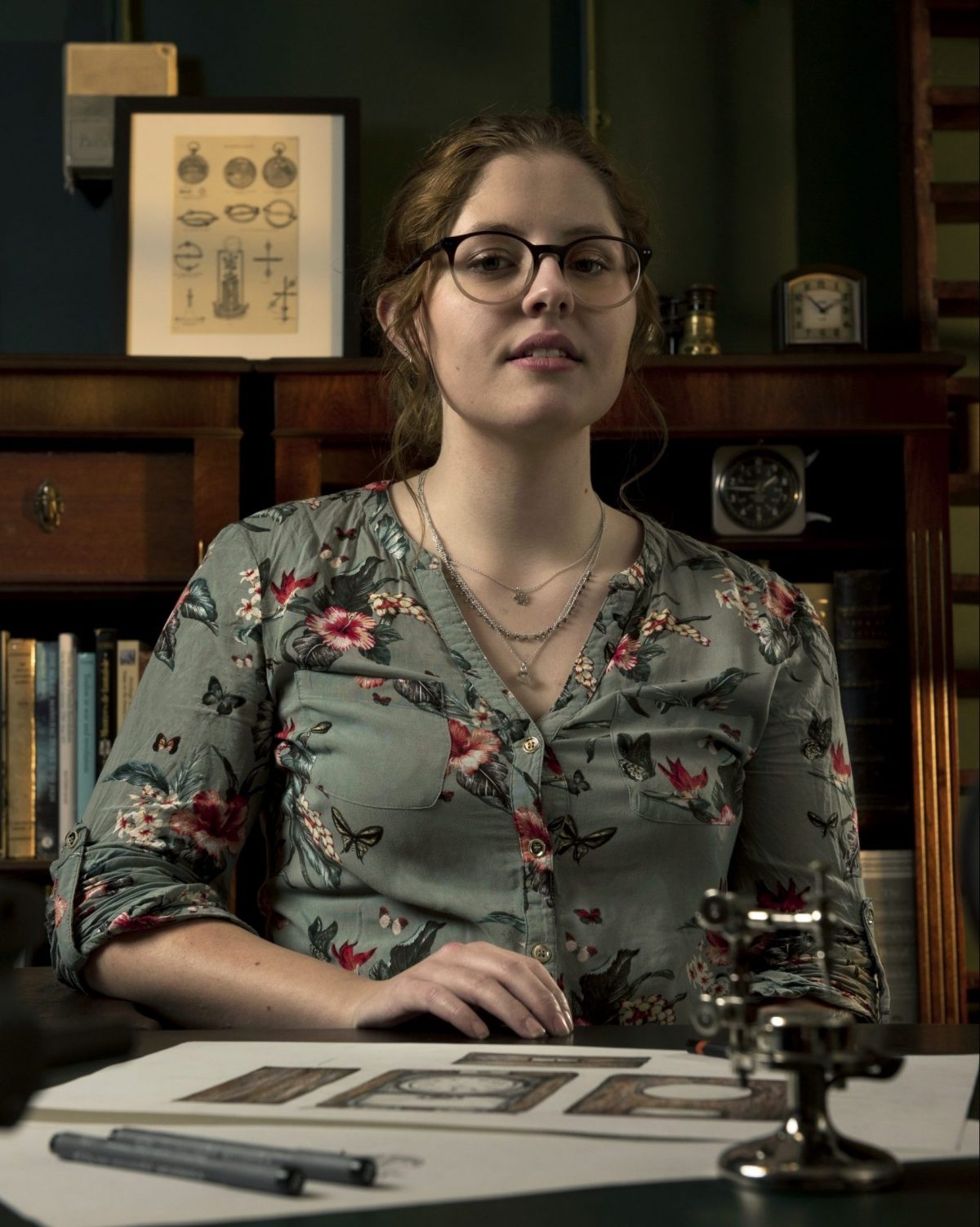 Heather Fisher is in the second year of her apprenticeship with Struthers Watchmakers.  Here she tells us more about her working life…
Tell us about your apprenticeship and your masters
I am a QEST Howdens Apprentice at Struthers Watchmakers, based in the heart of the Jewellery Quarter in Birmingham. My apprenticeship came about in my second year of university, after Rebecca Struthers spent some time as a watch lecturer in my first year. Since then, I have had the wonderful opportunity to learn at the bench from two experienced antique and vintage watch restorers.
Rebecca and Craig Struthers are a husband and wife team that work on a wide range of watches, creating their own tailor made range and currently producing their own in-house movement. The watches on the bench can vary centuries in their date of manufacture, this makes it a really special place to work as the variation in the day to day job is tremendous.
Why did you choose an apprenticeship?
I have been at Struthers Watchmakers for two years and chose this apprenticeship due to the unique restoration work we undertake, which is rare to find in a job in the trade. I find it intellectually and creatively stimulating, which is especially important to me because I have always had a keen interest in both Art and Science in my studies. These are two opposites that rarely match; however, they merge seamlessly together in horology.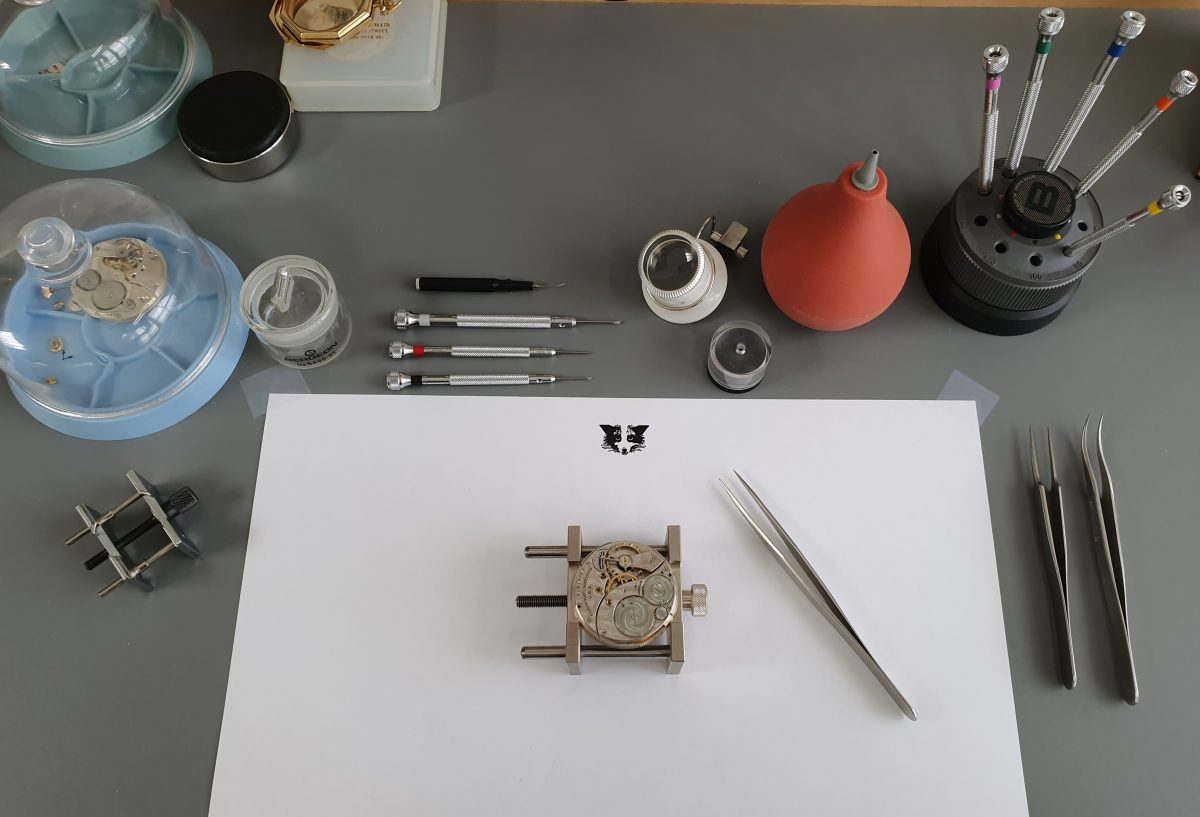 What does your typical day look like?
A typical day at work does vary but often involves working on a watch restoration. It is very rare that a watch comes into the workshop that requires a simple service, therefore, the practical work of each day differs. For example, a watch may require a new part to be manufactured, meaning one of the many pieces of vintage machinery may be operated. This includes the use of lathes, milling machine, and pillar drill. The manufacturing process requires careful finishing of small components, ensuring that they operate correctly in the watch. This can often be a challenge as the tolerances in watchmaking are immensely small.
Horological restoration techniques can include hairspring manipulation, poising the balance, burnishing pivots, jewelling bearings, shortening a mainspring, truing wheels, and many other skills. In the past, I have also had the opportunity to use AutoCAD to draw the English lever escapement for 248, the Struthers in-house watch movement. This was a wonderful opportunity that I enjoyed greatly.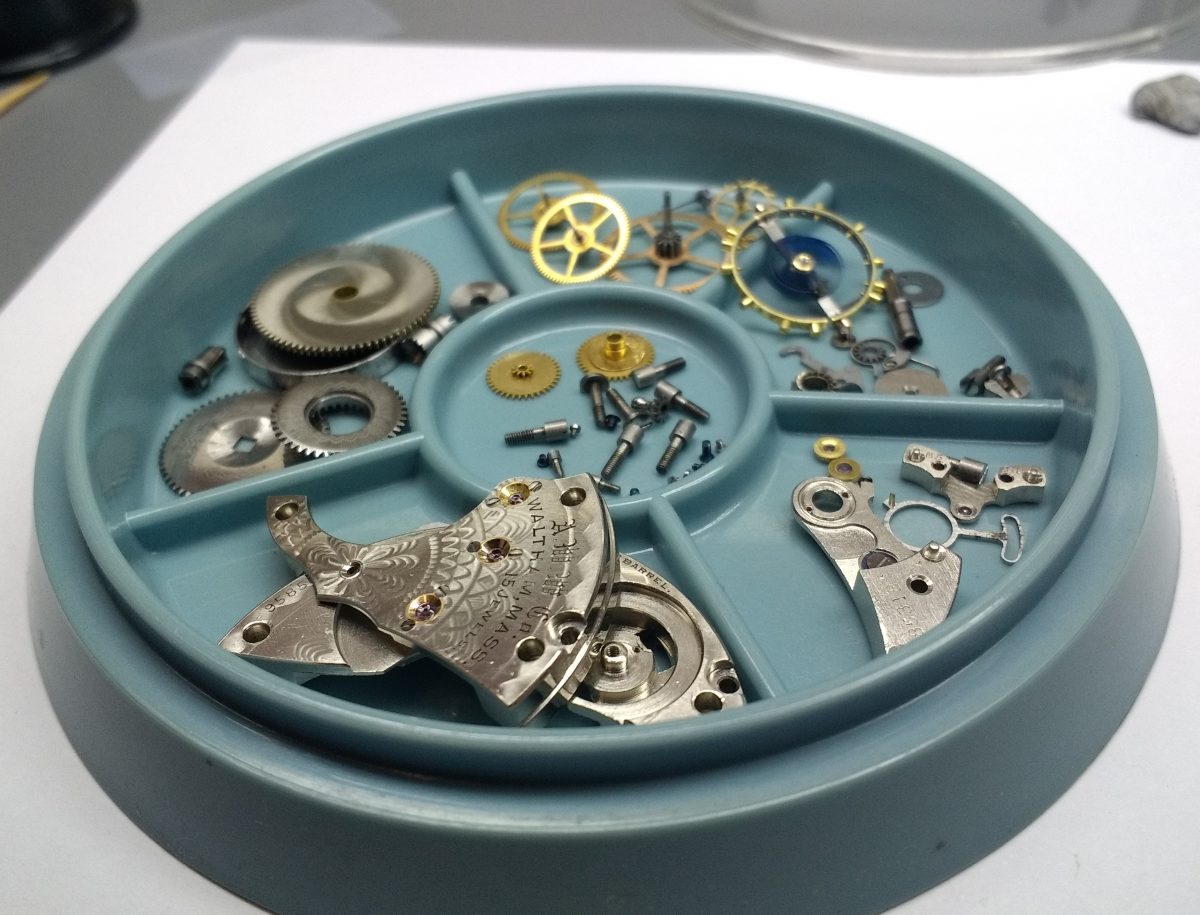 What is the biggest challenge you have faced in your apprenticeship so far?
Last year I had the opportunity to spend days working with a local Jewellery Quarter silversmith, called Neil Vasey. He is a highly experienced silversmith that has been in the trade for many years, and it has been invaluable to learn these skills first hand. The biggest challenge of my apprenticeship so far has been in creating a fob with Neil for a Lange & Söhne pocket watch restoration. This was especially challenging as I did not previously have any experience with silversmithing. However, it was a brilliant way to introduce me to many of the techniques, creating a workpiece that featured in a unique project.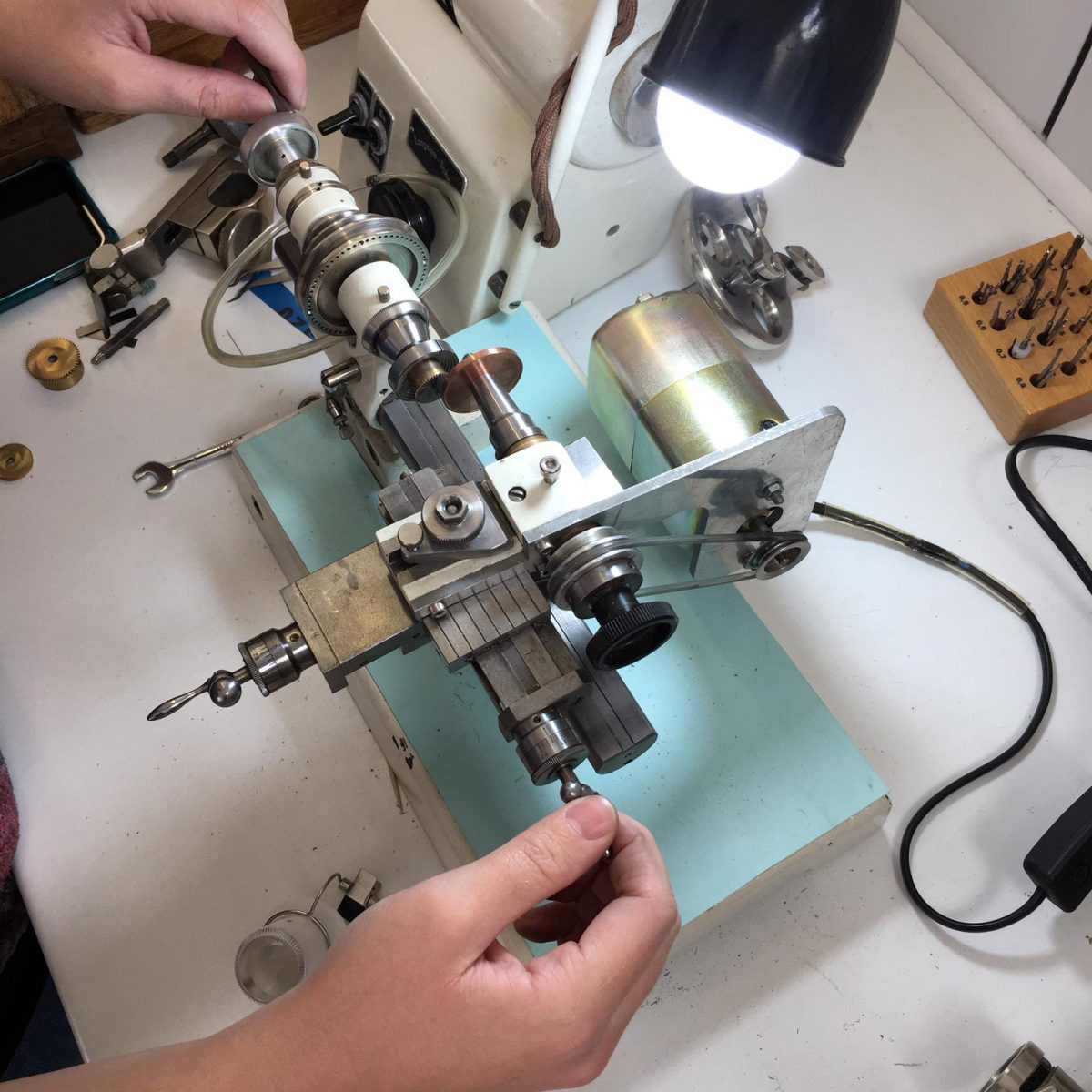 Where do you see yourself in three years time?
Through my apprenticeship I have been lucky enough to become a George Daniels Educational Trust apprentice as well as a QEST Apprentice. Through this scheme, I am studying the British Horological Trust course content, with the intended end result to achieve FBHI status. In three years' time, I see myself becoming a more experienced and confident watchmaker. However, one of the things I love about Horology is that you never truly stop learning, there is always another skill or topic to master.