A Day in the Life of an Apprentice Weaver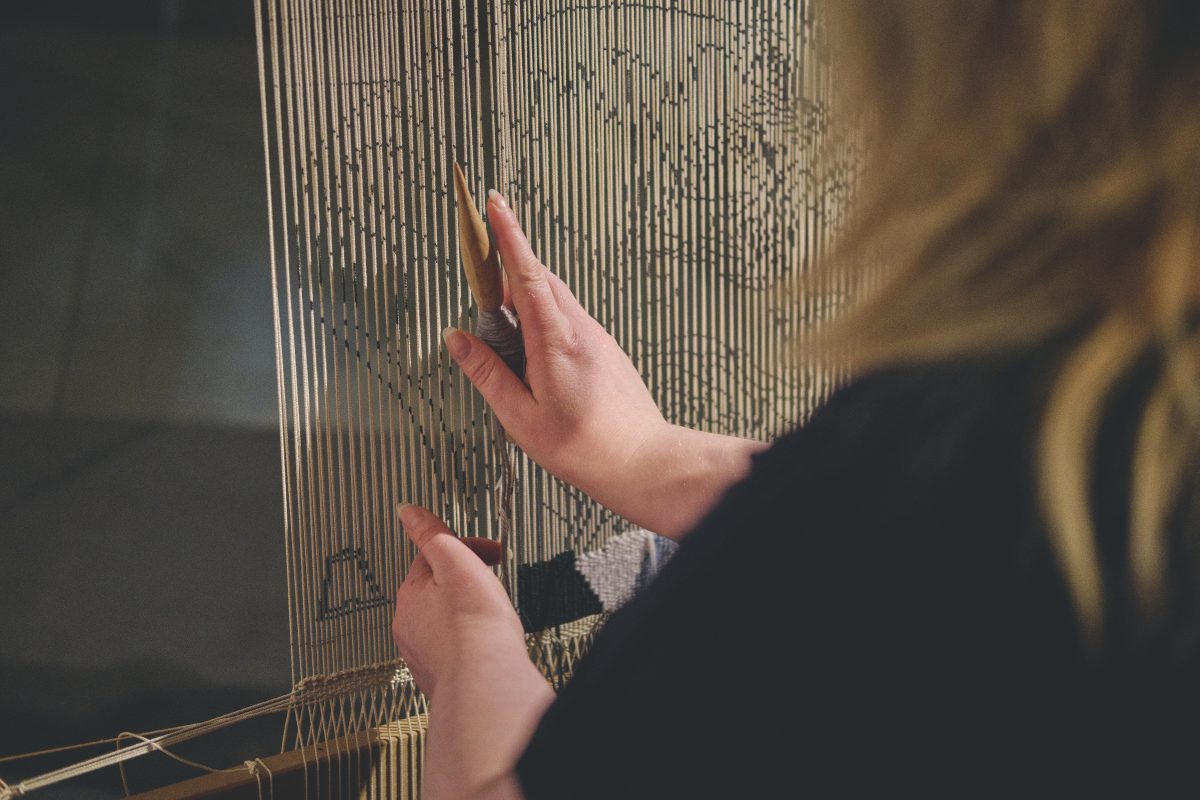 QEST Benefact Trust Apprentice Elaine Wilson talks to us about her weaving apprenticeship at Dovecot Studios in Edinburgh.
Why did you choose an apprenticeship?
When I was looking for work after completing my Masters degree, I wanted something that would enable me to be creative and utilise my existing skills. I wasn't really looking for an apprenticeship, but when I saw the Dovecot Apprentice Weaver opportunity advertised, it seemed like such a fantastic opportunity to be able to work creatively with my hands every day, whilst learning a new skill, and getting paid!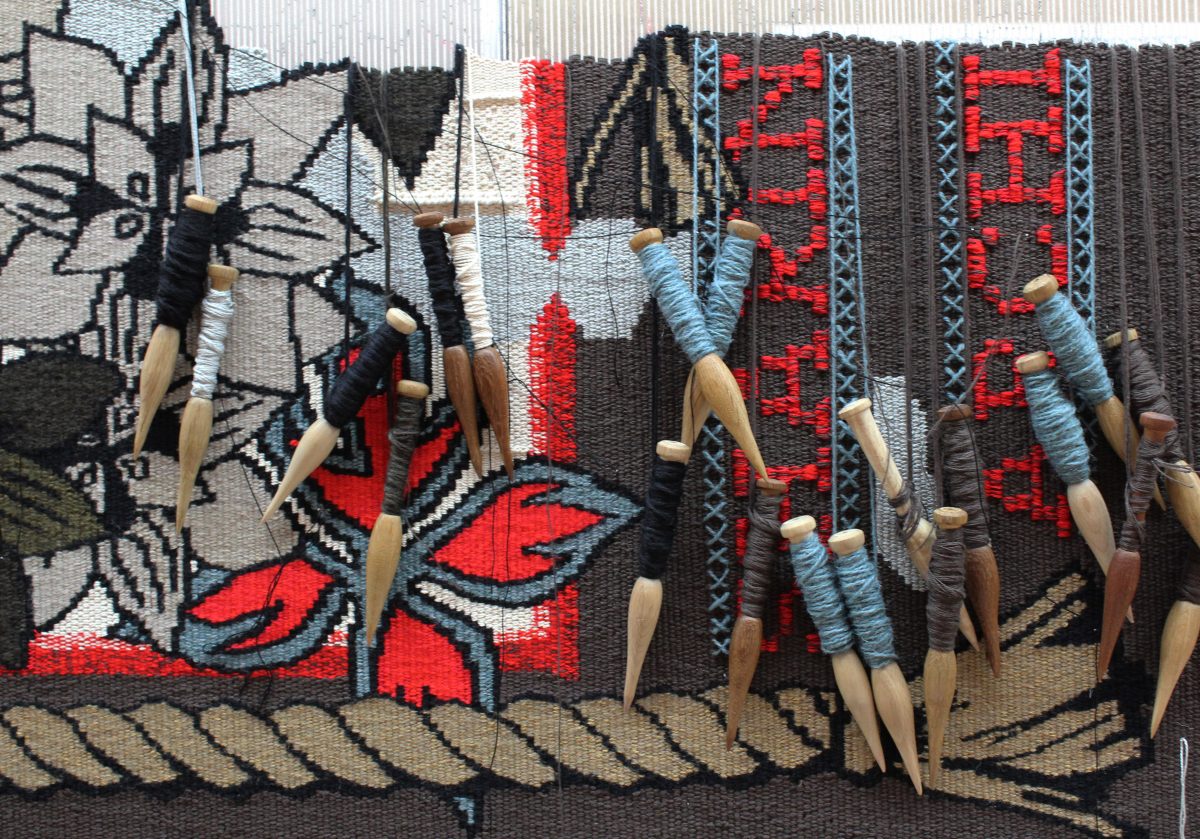 What does your typical day look like?
My typical day always starts with a cup of tea. Once I've had my tea and sat down at the loom, I'm set up for the day. Typically, I will spend pretty much the whole day weaving at the loom, from 8.30am – 4.30pm.
Do you have a daily routine?
I have a routine in that I start and finish work at the same time every day, and all the weavers have tea breaks and lunch breaks together, at the same time every day. The tapestries and projects we work on vary, and as an apprentice I am learning something new every day.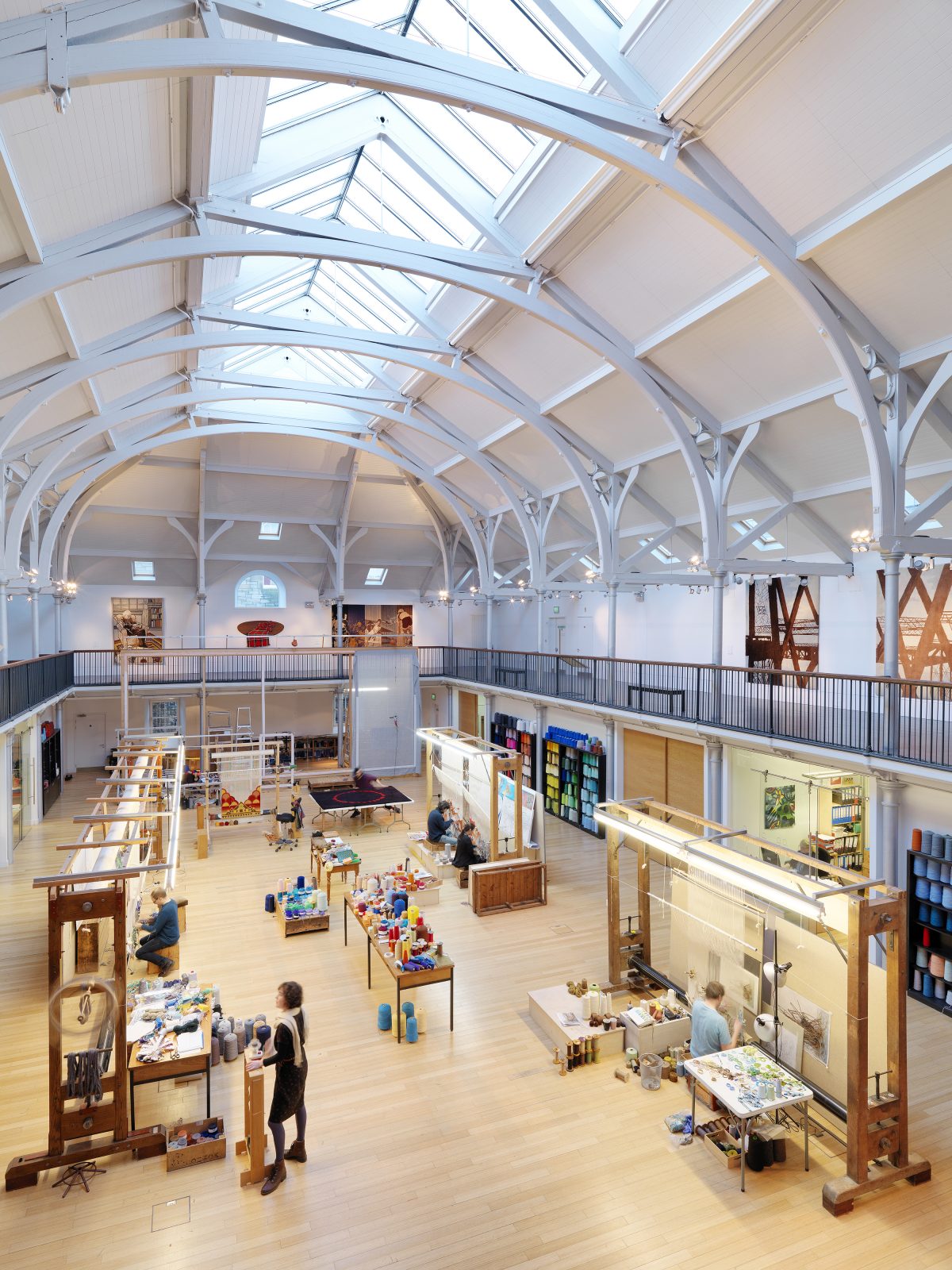 Tell us about your workplace and your team set up.
I work at Dovecot Studios, which is one of only two tapestry studios (in the traditional sense of a studio) in the UK. We are based in the centre of Edinburgh, within a converted Victorian swimming baths: the tapestry studio is situated where the main pool would have been, and there are offices around the edges of the weaving floor.
On the level above us, the public have access to a balcony where they are able to view the weavers at work, as well as a changing exhibitions installed around the balcony. We also have a gallery space on the ground floor alongside a shop and a café. The organisation is made up of 20 staff with the weaving team made up of seven weavers. The weavers mostly work together on tapestries, typically two working on one piece side-by-side, but it depends on the scale of the project. Alongside tapestries, we also create gun-tufted rugs, which I will be trained to do during the course of my apprenticeship.
What do you like best about your job?
I like being able to work with my hands. I find that it is a unique situation in the modern (Western) workplace to be involved in a project from start to finish, and to have a real tangible thing to show for my efforts at the end of the project. It is really satisfying to be able to engage in useful, productive labour every day.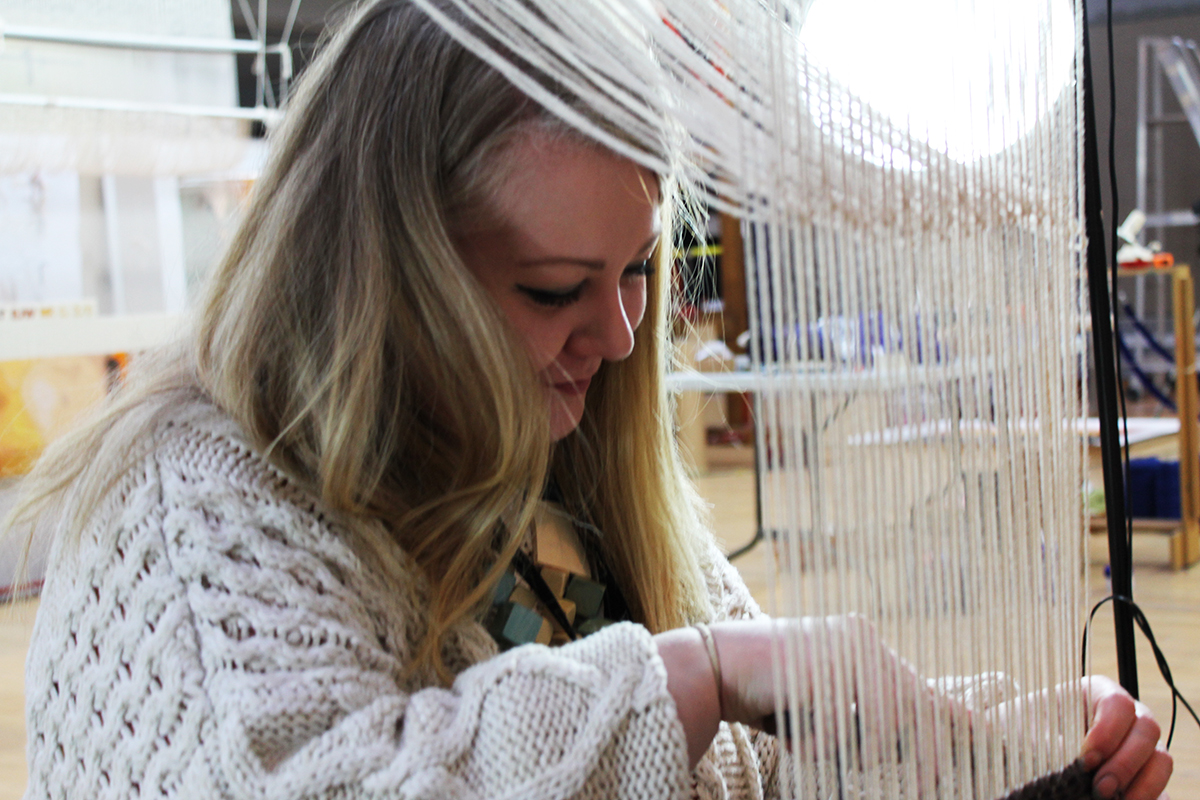 What is the biggest challenge you have faced during your apprenticeship so far?
I have been working on interpreting a portrait by a high profile artist, which has been extremely challenging, but also enormously rewarding. The portrait is a very painterly piece, which makes use of a palette that is quite unfamiliar to me, however, as a painter myself it is an interesting process translating this painting to tapestry.
Interpreting the colours has been difficult; there have been instances where I have woven a colour only to see that it doesn't look quite right, and I have to take it out and start again. While it can be frustrating to unpick and redo weaving in this piece, it has given me a greater sense of achievement when I eventually get it right.
Where do you see yourself in two years' time? In two years' time, I will have finished my apprenticeship and I hope to be a full-time permanent member of the weaving team at Dovecot Studios.