Wayne Meeten Invited to Japan by Living National Treasure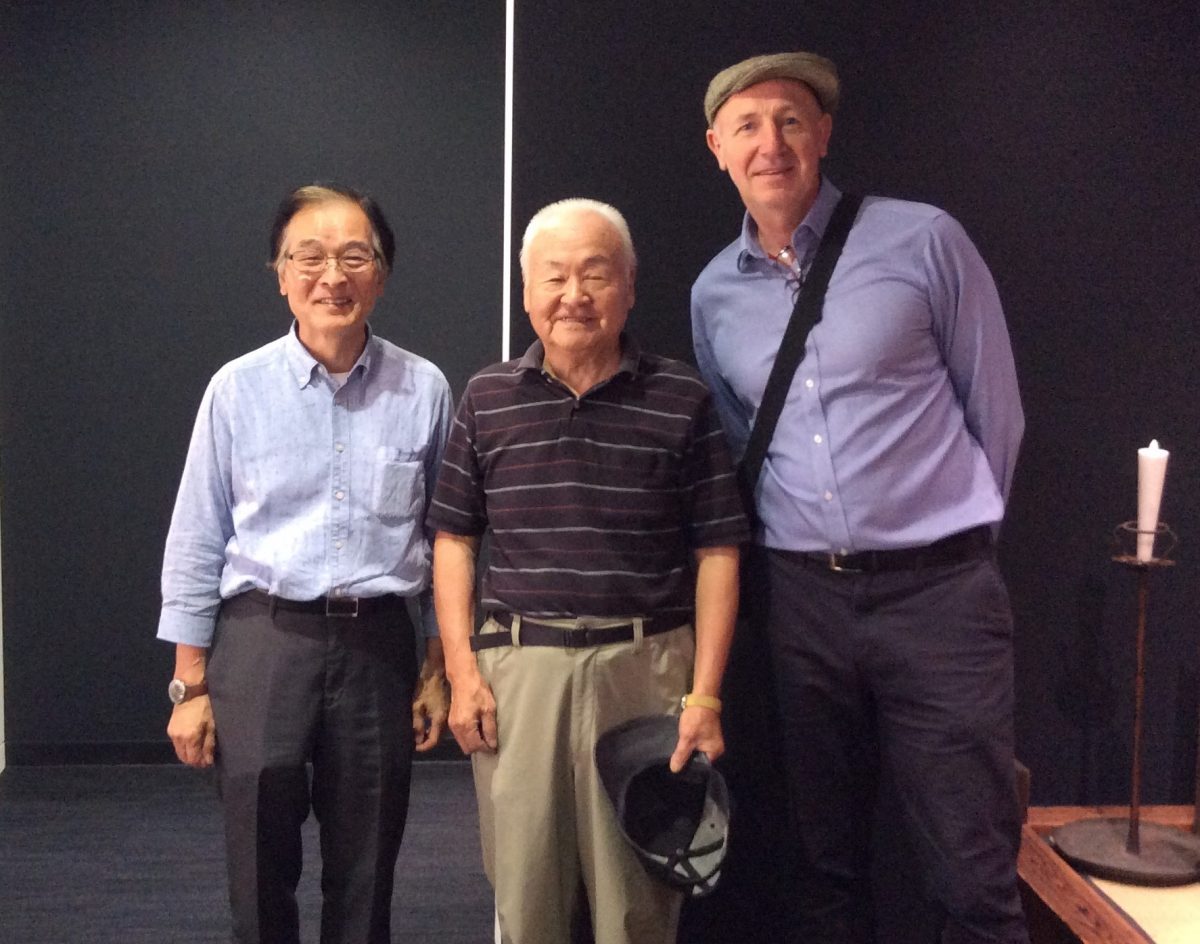 Artist Craftsman Wayne Meeten was honoured to give a lecture last October at Tsubame Prefective in Nigata, Japan. He was personally invited by Dr Katsuri Morohito Sensei, a hugely respected Living National Treasure in Japan, the term given to Preservers of Important Intangible Cultural Properties.
While Dr Morohito Sensei spoke to the metalsmith students on the importance of technical foundations of his craft, Wayne was asked to give equal significance and importance to the spiritual, philosophical and conceptual ideas to make their work unique. He repeated guidance given to him as a young student that "everything you make should come from the heart".
Wayne's relationship with Japan goes back many years. After a personal injury in 1982 he took up Tai Chi Chuan and Chi Kung in his recovery. The flowing movements and spiritual meaning have since been central to both his daily life and work.
Starting out in the Lanes of Brighton renovating antique jewellery, Wayne then spent nine years studying at Sir John Cass School of Art, working in the student union bar every night to fund his education. It was here that he first came across the Japanese technique of mokume gane, the technique of folding steel (diffusion bonding) used in the creation of samurai swords.
Wayne excelled in this technique and won many prizes from the Goldsmiths Company, Jerwood Foundation and British Jewellers Association. A Japanese Professor visited the Cass school and suggested that he should go to Japan for further training. After two years of Japanese language lessons he flew to Tokyo where he spent a year studying at the Tokyo Geidai (Tokyo University of Fine Arts and Music). He recalls his initial struggles on finding the workshops and equipment too small for his 6ft4" frame, but he revelled in learning techniques and skills to refine his craft.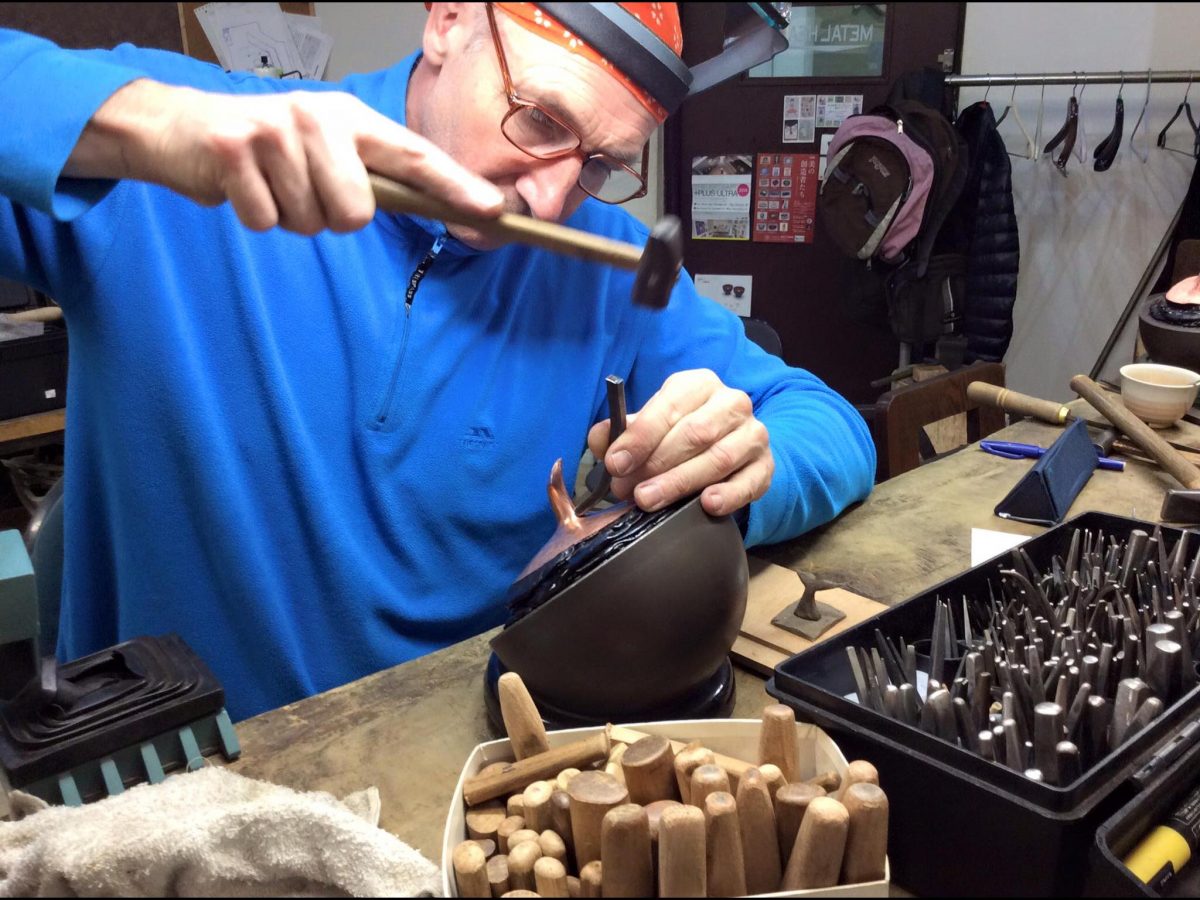 2014 was a milestone when a QEST Scholarship enabled Wayne to return once more to master the art of chisel making, inlay and uchi dashi with Dr Katsura Morohito Sensei. Uchi dashi is the art of forming through hammering one flat sheet of metal into ornate, sculptural pieces and Wayne's first attempt was of a whale tail rising up out of the water. "When the Japanese professor and assistant saw it, they declared it was sheer luck I had managed to create such a fine piece without the metal splitting. The following year I was asked to make another, in silver and the outcome……. 2.5 cm taller and wider!" This was a first as low uchi dashi is hard enough, but until then it was unheard of for high uchi dashi to be achieved by a westerner.
Wayne has travelled back and forth to Japan over the last four years, constantly learning and sharing ideas. He has received numerous letters of commendation from elite Master craftsmen holding the title of Living National Treasure, highlighting the high regard he and his work are held in.
This article first appeared in the Spring 2020 edition of the QEST Magazine.