Celia Dowson Receives Wallpaper* Design Award 2020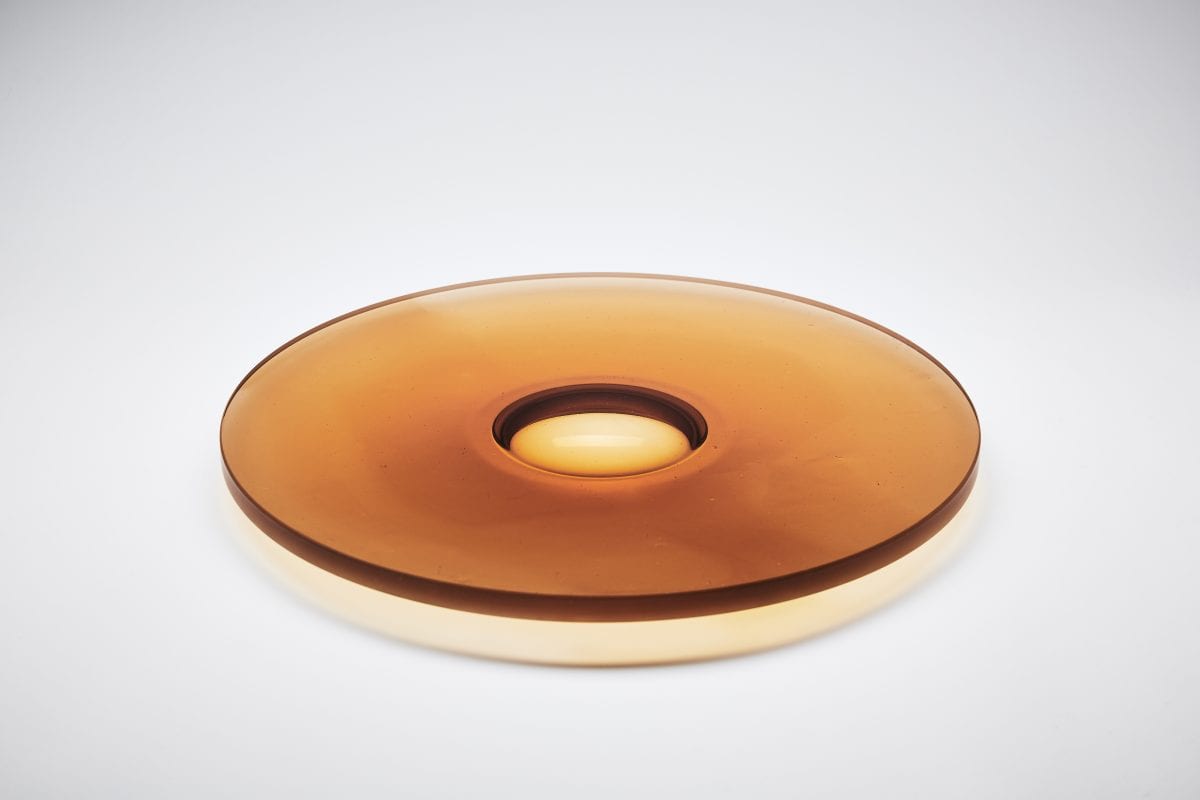 Celia Dowson has been awarded a Wallpaper* Design Award 2020 for her smoky coral Rhossili Collection platter.  The piece was first exhibited at Decorex as part of Future Heritage in 2019 and it will be on show again at Collect 2020 (22 February – 1 March) with Bullseye Projects.
Through form and colour Celia explores the interactions of light and surface to create dynamic visual effects in glass. She draws inspiration from the breadth of the natural world. The Rhossili collection developed from observations of the Gower peninsular in Wales. Using colour to capture the changing light of the sky she introduced varying thickness' of glass and lensed areas to create subtle shifts in the colours. These qualities play with convex and concave shapes making inside spaces sometimes seem solid.  She is keen for her work to speak quietly, bringing importance to daily routines and rituals as well as the movement and transitioning in the world around us.