Wood Sculptor and Turner Joey Richardson presents 'Are You With Me?'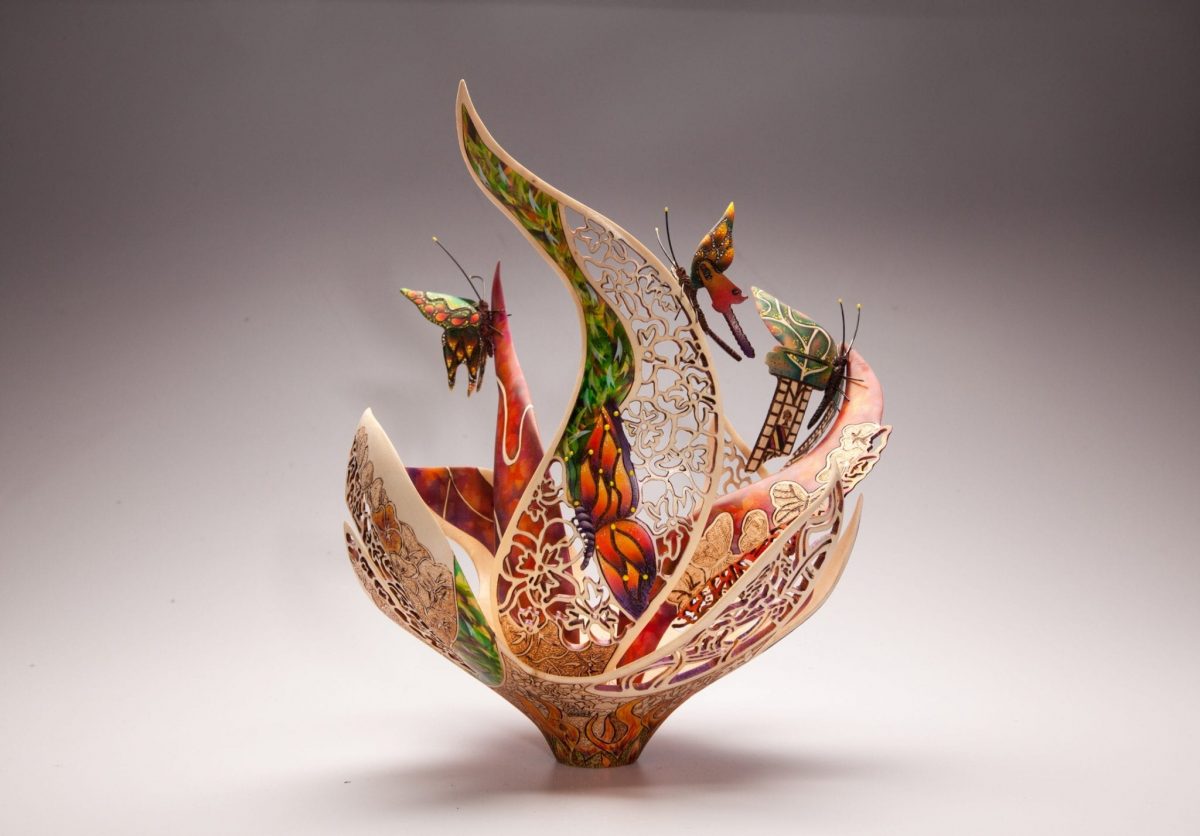 QEST Scholar and one of the UK's most renowned female wood sculptors Joey Richardson will open her first solo show this week at the Sam Scorer Gallery in Lincoln.  Her techniques and repertoire for cutting, carving, turning, decorating, embellishing and presenting her pieces are highly admired and her work is held in private and public collections internationally.
This retrospective exhibition spans nearly 20 years and includes Joey's first ever piece of turned furniture, right up to pieces from her MA Show at the University of Lincoln (2018) where she gained a distinction and her most recent works from this summer.  Joey acknowledges the strong craft legacy in her works which draw from the traditional, yet embrace the contemporary in their design.
Curator Darren Neave comments, "Joey's work is rich in poetry, delicacy and humour.  She is passionate and hard-working and I am excited by this show which offers a chance to see her full list of talents including printing and furniture."
The exhibition will be officially opened by QEST CEO Debbie Pocock on 4 September.
On from 5 -15 September 2019 at the Sam Scorer Gallery, Lincoln www.samscorergallery.co.uk