New Solo Exhibition by Sculptor Jenny Pickford at Pensthorpe Natural Park, Norfolk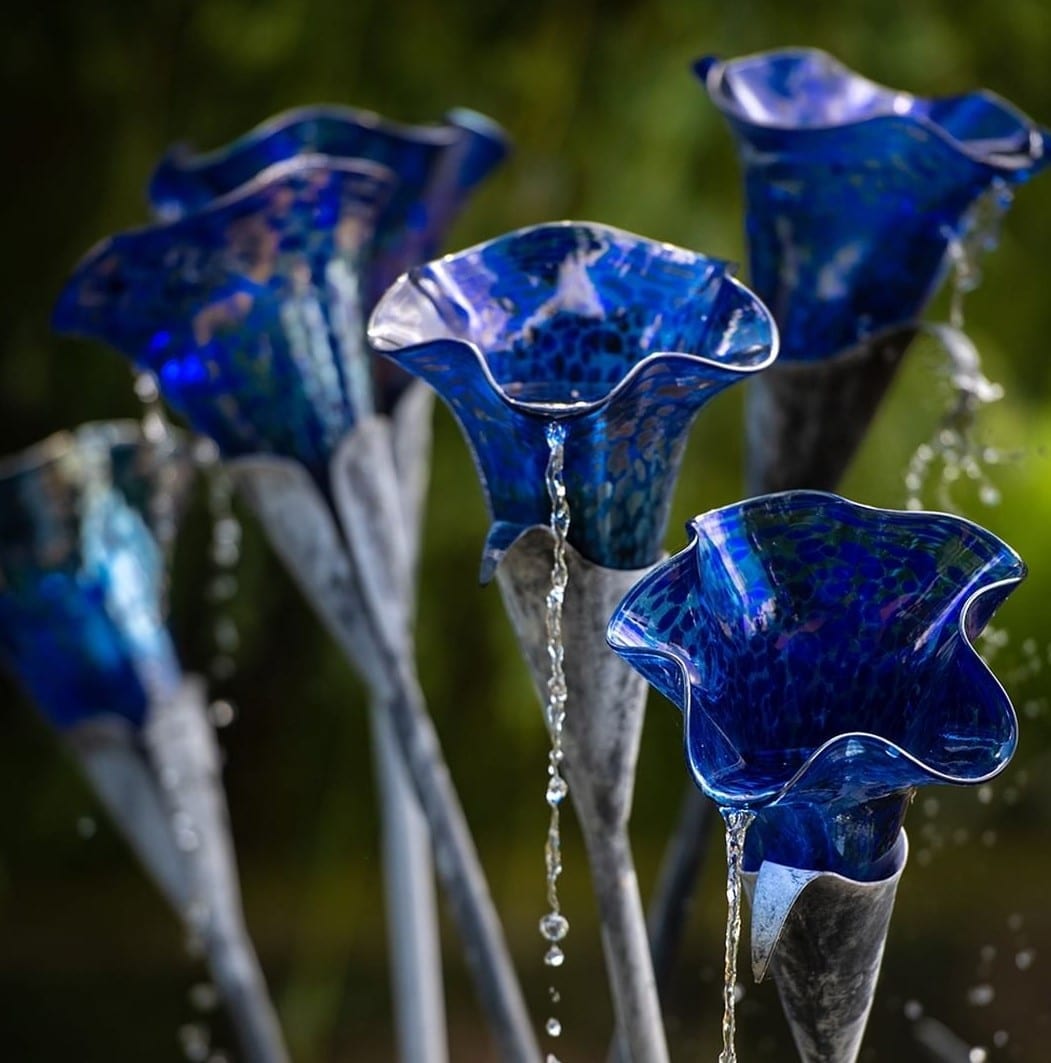 One of the UK's leading contemporary blacksmith artists, QEST Scholar Jenny Pickford, is showing a collection of her large glass and steel nature inspired sculptures at Pensthorpe Natural Park for a solo exhibition from 31 August until 13 October 2019.
Jenny's sculptures, which are inspired by plants and stand over three metres tall, will be set against the backdrop of the Millennium Garden.  They showcase her unique combination of oversized forged steel and melted glass sculptures and water features, and some of the key pieces on show are Bluebell, Allium, Dandelion and Circles of Life.
Renowned for her feminine perspective inspired by the spirit of nature, the sculptures illustrate the co-existence and co-dependence of strength and fragility in the natural world. Jenny uses black-smithing skills in her forge to transform industrial steel into a malleable form, bringing the piece to life. She also uses special tools she has made herself, along with a fly press and 1930s-era power hammer.  The glass pieces are incorporated through partnerships with distinguished glass blowers.