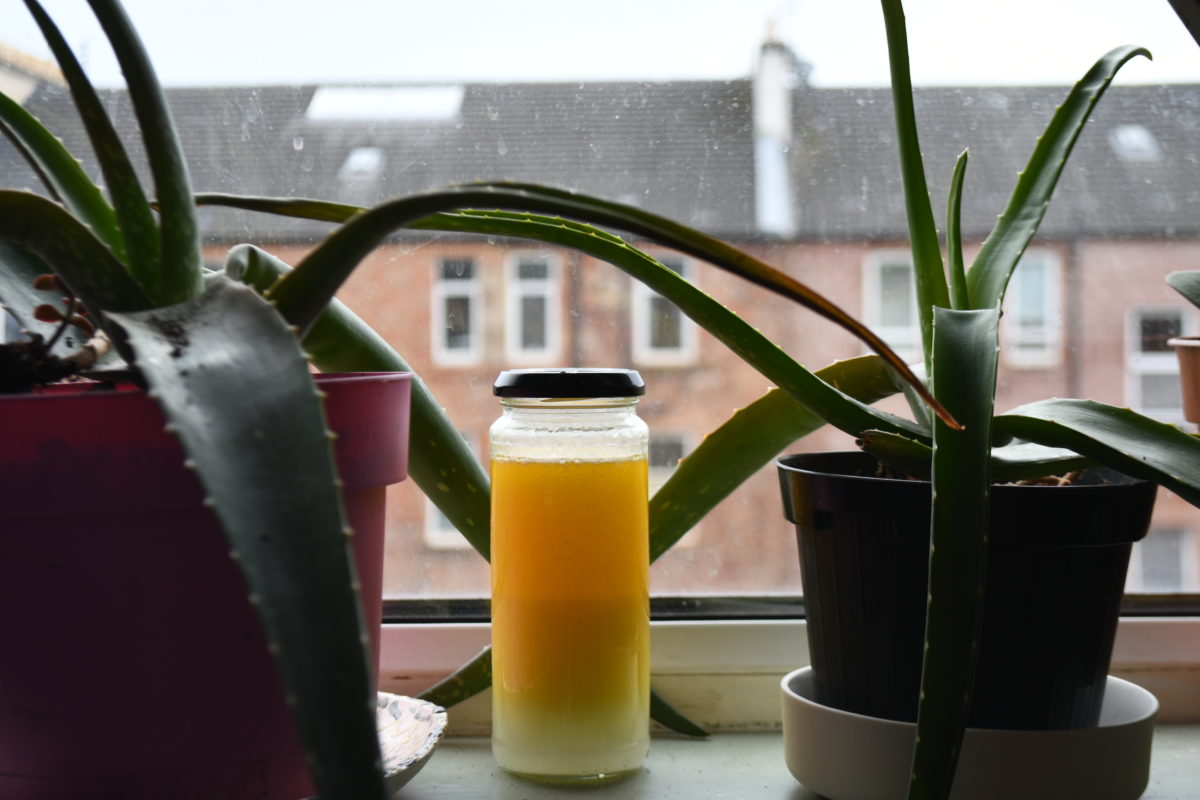 Simon Worthington is currently studying on our Building Arts Programme, run in collaboration with The Prince's Foundation. During lockdown he shares with us what he has been up to, along with some thoughts on interior spaces.
Cut off as we are from the usual supply chain of shops and builder's merchants, but keen to carry on making, I had to address my usual practice from first principals. This meant sourcing or making raw materials from what was available to hand. Scouring parks for fallen branches or rotten fencing became a component of my exercise routine and daily walks. I extended this logic to sourcing glue and wood finishes, requiring some research.
Inspired by the properties of raw hide glue for the purposes of furniture making and repair I set about sourcing some animal hides in Glasgow-turned-ghost town. The solution turned out to be dog chews, made of raw hide compressed into a cartoon bone form. In a roundabout way I was connecting with our ancestry, spending hours guarding a boiling pot of animal skin. After many hours of hydrating, boiling, drying in what feels like a figure of eight I had a sticky and slightly smelly resin that I can only describe as a good strong glue.
Buoyed by some success and a new appreciation for the long form, I followed a similar approach to making homemade wood dyes from bin bags full of foraged plants and processing my own Linseed oil, naturally polymerised by days sitting in the sun, inspired by the oil painters of apparently sunny medieval past.
Aside from producing some useable results, these excursions, which invariably involved long walks and hours by the hob, forced me to literally slow down and engage with the material I was producing. Coming to terms with the fact that one more stool leg means one less limb of a tree seems obvious but is rarely apparent to me when I'm working in my workshop.
Knowingly or otherwise I found myself borrowing largely from the rural vernacular traditions which are so frequently the subject of nostalgia, from modern country kitchens and urban homeware stores. I hope in time to develop a practice which is more in line with the skills and resources I have to hand. Crucially I hope this rupture helps all of us challenge the 'strict and servile definition of the possible'1.
Studio Flat
We recently moved into a single apartment tenement flat. One of the most immediate adjustments has been how the homely space we arranged has had to hybridise with our now shuttered workspaces. Areas such as the kitchen table, usually abandoned between breakfast and dinner, become highly prized. Piled with papers, a loom clamped to one edge, the implicit understanding is that lunch is now eaten on the sofa, or picnic style on the living room floor. Otherwise unlikely combinations of tools line the edges of the rooms, side by side with the TV and laundry dying. The mornings are characterised by concentrated, careful tasks, making the best of the light at the back of the flat. The afternoon light reaching the front bay window signals a shift change, pick up a book and feel the heat on your back. When cooking elaborate meals isn't quite enough, evenings are spent dying old clothes or re-arranging furniture, simulating the day to day novelty we are accustomed to.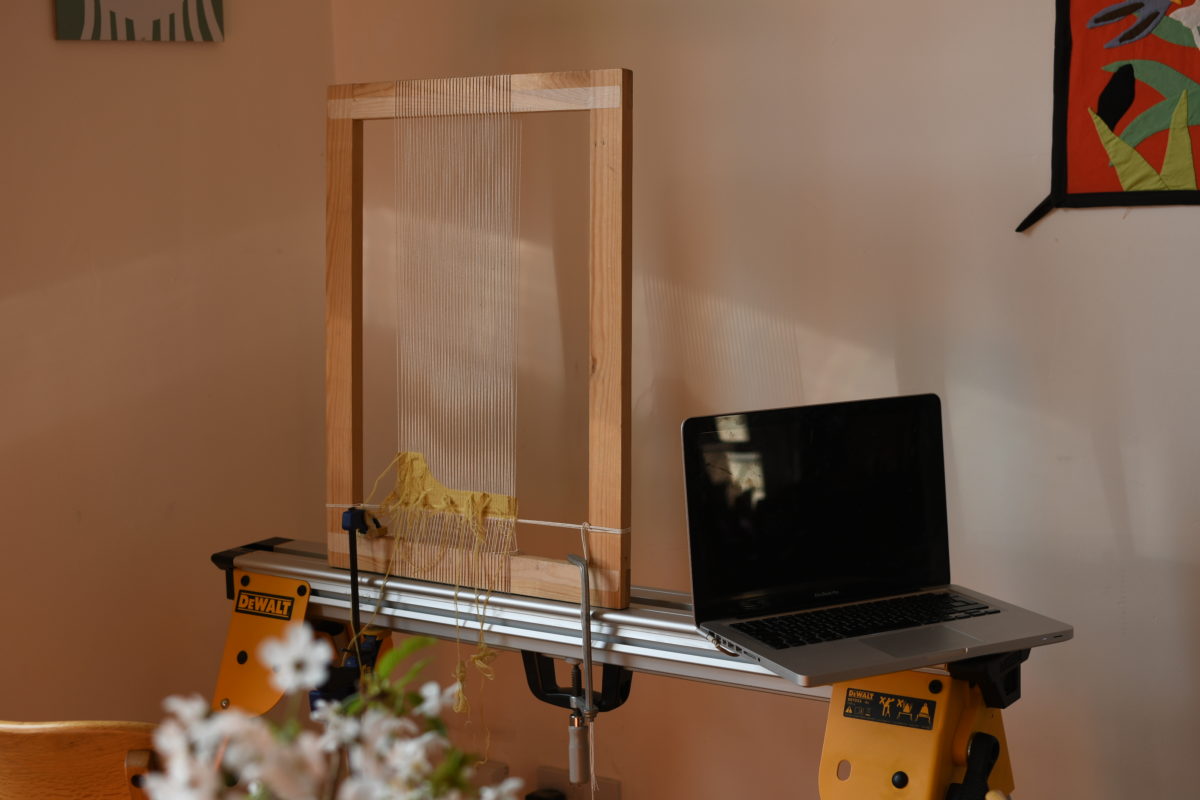 What if these conditions of confinement and heightened efficiency in our use of domestic space were a conscious choice or practice, as opposed to a temporary side effect of a moment of crisis? Re-reading a favourite book on the Shakers, whose rich culture relied on conditions of isolation and self-sufficiency has felt slightly uncanny. In the vacuum left by the trappings of the outside world they built highly disciplined and productive communities which took pride and pleasure in labour. The community nature of the Shaker sects also afforded them a great efficiency when it came to buildings and furniture, which resulted in simple but powerful reinventions of everyday objects. Interior spaces were spartan and uncluttered, kitchens could be moved and served as workbenches. Walls lined were with pegs which could support ladder back chairs and wall clocks. This 'scientific adaptability of the furniture'2 along with their maxim beauty rests on utility is no more relevant in 19thCentury rural America than in this experiment in densification. The tenements we inhabit in Glasgow, once cramped housing built as accommodation for industrial workers and their families has seen some change over the years. These weeks have transformed these walls into a vessel for the factory, the family occasion, the barbershop and all of public life.
1Badiou, The Meaning of Sarkozy, 2008
2Andrews & Andrews, Shaker Furniture-The Craftsmanship of an American Communal Sect, 1937.