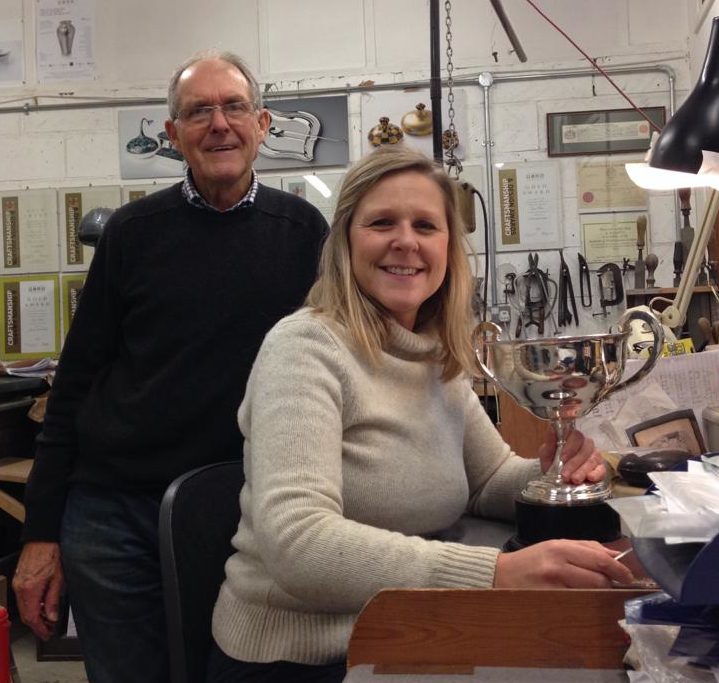 Being an apprentice to your father or setting up a business with your wife – does that sound like a dream, or more like a route to disaster? Here we talk to four QEST Scholars and discover the ups and downs of family working.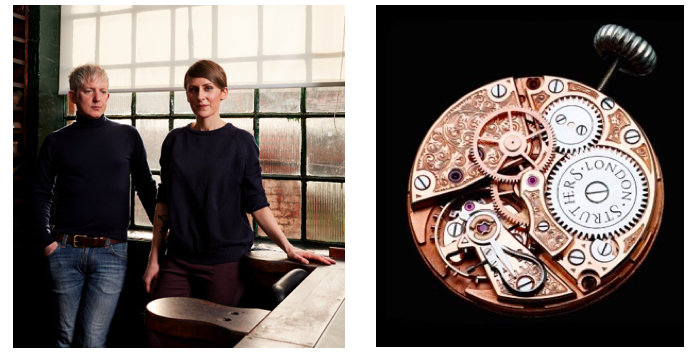 Husband and wife watchmakers Craig and Rebecca Struthers founded their first workshop together in the Jewellery Quarter in Birmingham, during the same month that they married in 2012.
"We learn from each other all the time," says Craig. "Rebecca is a lot more technical and logical whereas I'm a lot more creative. We're really lucky that we have opposite skill sets, on our own there's no way we'd be doing what we do now but together we make an incredibly good watchmaker!"
"We're both qualified practising watchmakers but I'm hopeless with the business side of things so Rebecca manages most of that as well as being at the bench. When it comes to making, I do most of the practical work and Rebecca specialises in finishing as well as research and development for new techniques. As restorers, I specialise in watches made between 1850-1960 and Rebecca prefers working on C18th pocket watches."
"We put in a lot of hours so working together means we get to spend more time together. I think it would be really hard if we didn't. Another of the best things is also the worst, by being in it together, we never have to explain work to each other and we can talk through technical challenges. That also means when we're very stressed we take that home together too. If we've learned anything it's how important it is to always keep communicating. Not talking about a problem because you know the other person already knows and is stressed about it too is the worst thing you can do. When you're in business together, you need to work as a partnership to resolve any challenges you face, and, you can only do that by talking it through."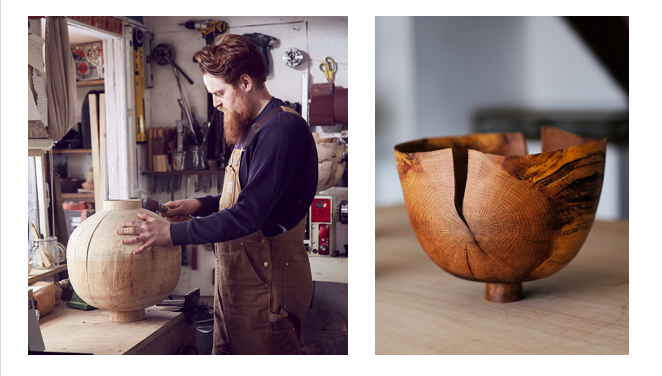 Max Bainbridge runs a studio practice Forest + Found with his partner Abigail Booth. While Max is a sculptor working with wood, Abigail is a painter working with natural pigments and textiles. "I think we knew early on that even though our individual practices were different, we approached making in the same way, that we were both interested in exploring materials and the natural," states Max. And a year after they started dating the pair set up their studio together. They have individual practices but also show work together and work on the curation of exhibitions as a team.
When asked what he has learned while working with Abigail, Max comments on the importance of having someone there to sound ideas off, of being able to talk through ideas and get a different perspective on your work.
"The best part of working together is the constant company, dialogue and exchange of ideas. I wouldn't say there is a worst part, but because we work in a small studio space, we often encroach on each other's space if working on larger projects and we both have sound cancelling headphones – a must."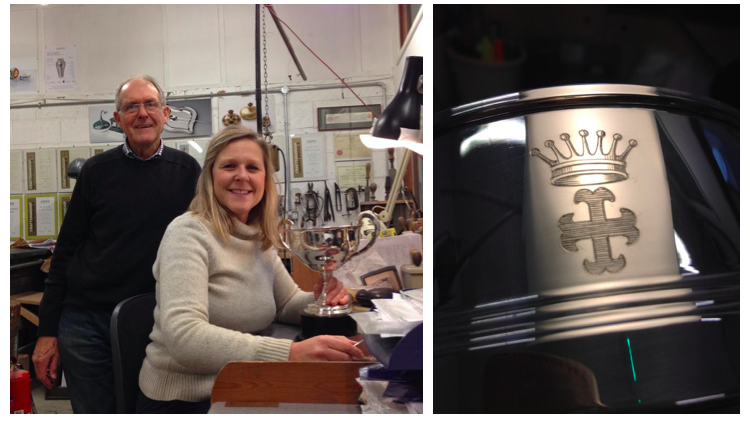 Sarah Hobbs had always been interested in engraving, and so when her father moved the workshop of his business J.J.Bergin near to her home in Kent seven years ago, it proved the ideal opportunity to regularly visit and have a go. She quickly realised engraving was something she would like to pursue, and QEST funding enabled her to train as an apprentice to her father for three days a week.
"We are traditional hand engravers of precious metals," says Sarah. "Over the years we have been privileged to work on some grand and unusual pieces including the World Cricket Trophy, the Boat Race Trophy and the Queens Tennis Cup. We have also worked on many items for the Royal Family, both for their personal use and gifts to be given to foreign dignitaries."
After five years working together, they function well as a team. "I feel I have brought a new enthusiasm to the workshop," she comments, "and Dad has welcomed my ideas on managing our post and workload. When people find out we are father and daughter, the first question is always how do you get on, but we can only say that we really enjoy working together. We are both very joyful and placid characters and we are looking forward to getting back to the workshop together when lockdown in lifted."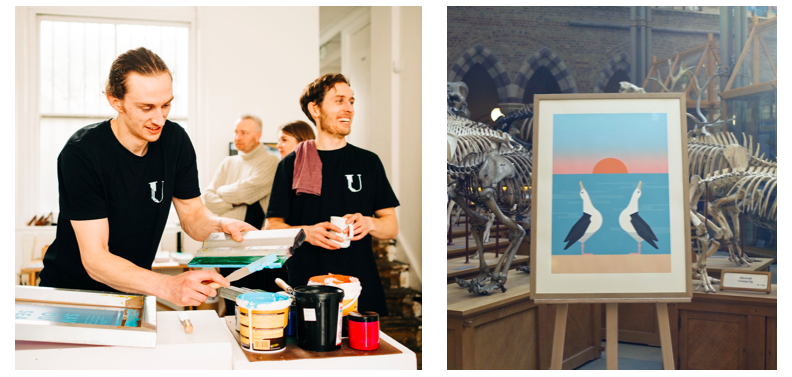 Growing up as the younger two of four brothers, James and Ed Harrison naturally spent a lot of time together, but they never imagined they would end up working alongside one another. In 2015 a discussion on conservation issues and the sixth mass extinction we are living through inspired them to start Under the Skin and together they create screen prints to raise awareness and money for endangered animals. Both graphic designers, they always enjoyed bouncing ideas off each other in regards to their work and shared a deep love of nature and growing concern for the environment. Under the Skin is the perfect result, combining Ed's more digital processes with James' hands on approach to his printmaking.
"Before we begin designing each print," explains James, "we first carry out research so we can discuss and make decisions to figure out the shapes, markings and characteristics of each species. During Ed's illustration process, we have a back and forth about the direction of the species and work through colour schemes and print techniques, while still being in-keeping with Ed's geometric and playful style. Once he finishes illustrating each species he sends me the files, which I then separate into layers, expose onto screens and get ready to start printing.
"It is fair to say that working collaboratively as brothers has both its advantages and disadvantages, but the positives of working together enormously outweigh the negatives," he says. "Critiquing work can be a tricky and personal process, especially when it comes down to a difference of opinion. Everyone has their off days, and as brothers it can be difficult to separate work and personal life."
"On the other hand, this close working relationship can lead to very interesting results, where we bounce ideas and designs back and forth, pushing them into territories neither of us would likely be in without the other. It's interesting as it feels like no matter what happens in life, our concept and our project mission is far greater than any disagreements that we may have. It always comes back to why we are doing this, our connection with the natural world and our ardent determination to use our skills to contribute to the conservation movement."