Catching Up With Artist, Designer and Weaver Hannah Waldron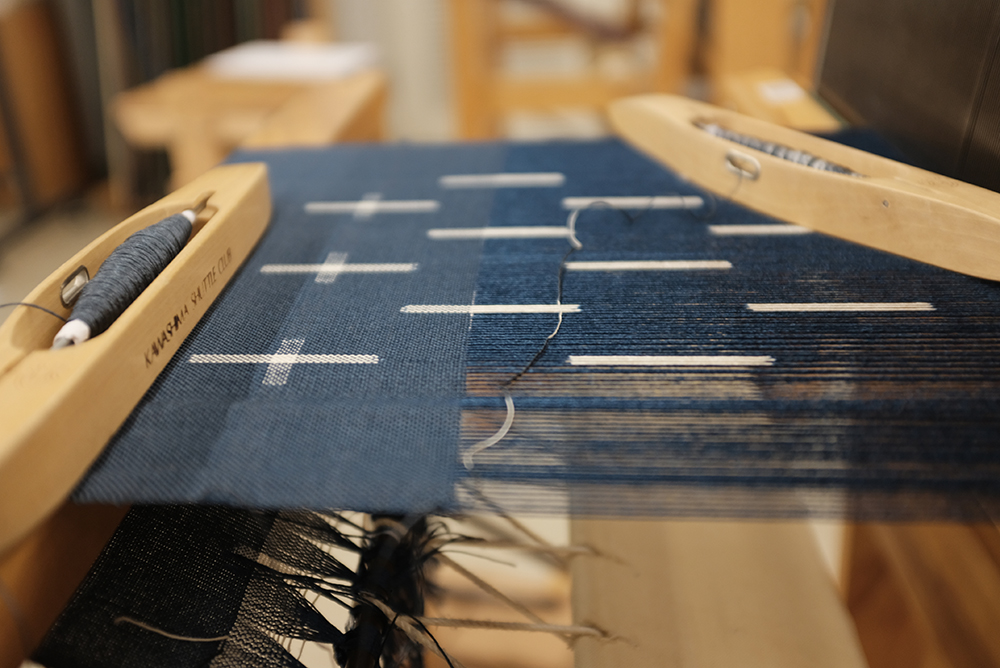 When did you first start working in textiles?
I started to weave in 2010 whilst I was living in Berlin, after seeing the works at the Bauhaus archive of artists like Gunta Stolzl and Anni Albers, and sensing in those works a fresh kind of articulation I hadn't seen before. I felt very drawn to this kind of language. I initially studied Illustration and after university worked as an illustrator and printmaker and the way I was drawing at the time used a lot of horizontal and vertical repetitive lines, so the grid-like-language of the loom felt appropriate.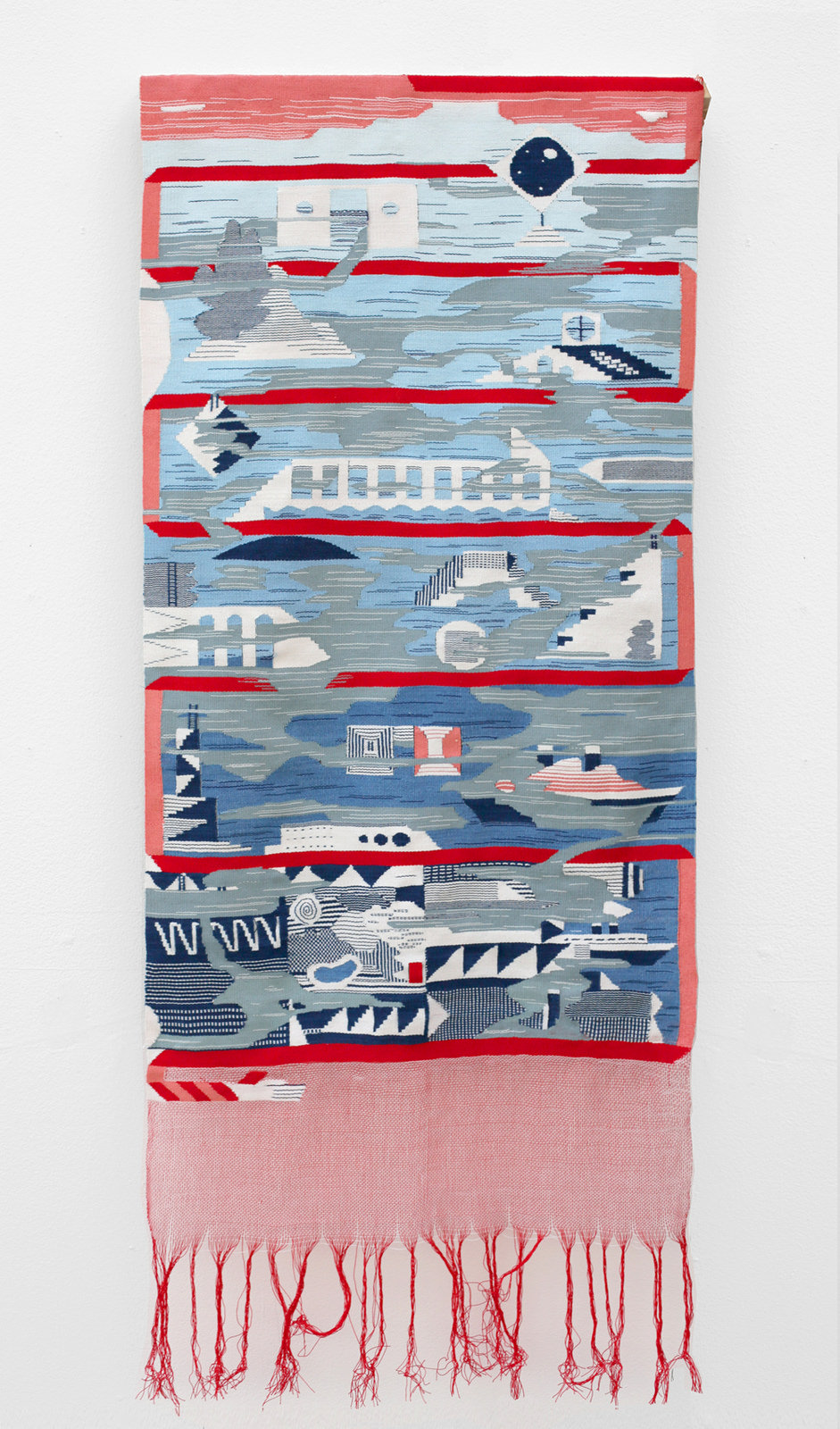 What is it that appeals to you about the medium?
Ever since I began weaving, I have found so many possibilities within the medium. So many variations and articulations depending on choice of material, structure, form, colour, spacing etc. and there is still so much I want to try. I also enjoy the portability – I work on a very small loom most of the time, and I enjoy that I can work from most places, and once the weavings are off the loom, they are easy to store, can be easily transported, and have so many interesting and beautiful qualities. All the different yarns have such a story behind them already.
Can you tell us about a highlight of your career so far?
Exhibiting my work at both Milan Furniture Fair and New York Design Week were particular highlights, to show my work to an international audience. I am also working towards a solo exhibition at Fotokino gallery in Marseille in France, which I am particularly excited about.
Why did you apply to QEST?
QEST has a brilliant reputation for supporting scholars, artists and craftspeople, and the project I had in mind seemed like a really good fit with QEST's aims to support professional development.
What did you do with your scholarship? Can you tell us about the trip?
My QEST Scholarship enabled me to travel to Japan to learn the traditional Japanese ikat weaving technique of Kasuri at Kawashima Textile School in Kyoto. I spent 10 days going through all the stages of this meticulous process, creating two samples, and learning a great deal along the way. The incredible course, taught by the brilliant Sensei Emma Omote, was rigorously rewarding in the amount of knowledge we were given over the 2 weeks. Alongside the practical work where every stage was attended with precision I have never before encountered, we were enabled through the resources of the course and discussion with the other students from all over the world, to be immersed into the history of the technique both in Japan and through other ikat disciplines globally.
What first sparked your interest in the Japanese techniques you learnt over there?
I have had a little book of Kasuri ever since I began weaving, it has long fascinated me. Whist I was studying at Konstfack in Sweden on my Masters I met some artists who had undertaken the course and had so many positive things to say about the experience.
What do you like most about ikat and Kasuri weaving?
It is technically astonishing. The Japanese version of ikat, Kasuri, is so meticulous in that it aims for perfection in the alignment of the patterns between the warp and weft. The Kasuri designs are quite subtle and have a very quiet beauty to them.
Do you have any exhibitions coming up?
Yes, I have a solo exhibition Solmania at Fotokino gallery in Marseille in April.
Read more about Hannah's work and her trip to Japan on her blog.