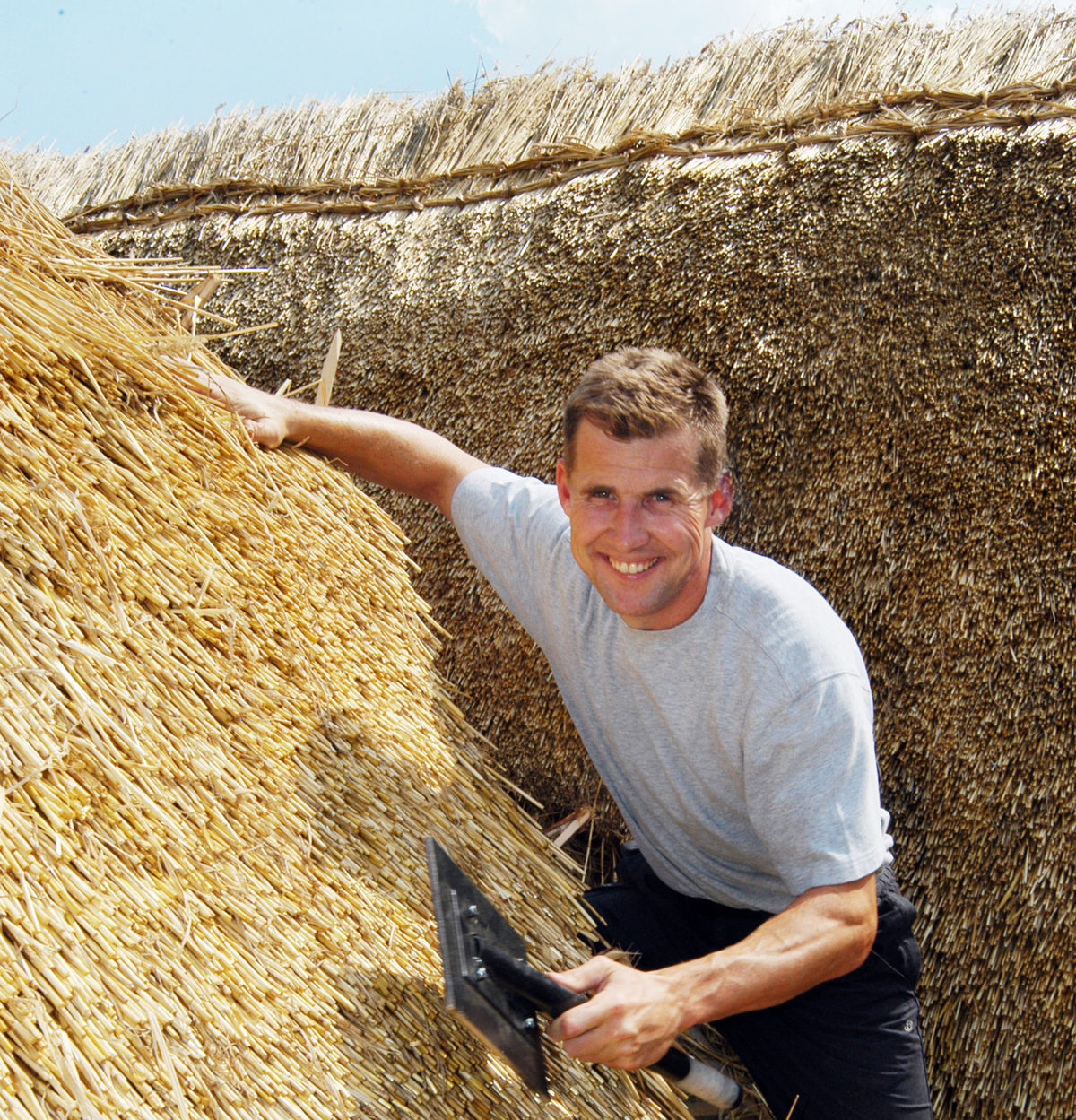 Not all makers begin their professional lives in the world of craft. Here, six craftspeople reveal why they gave up their former careers to explore their passions.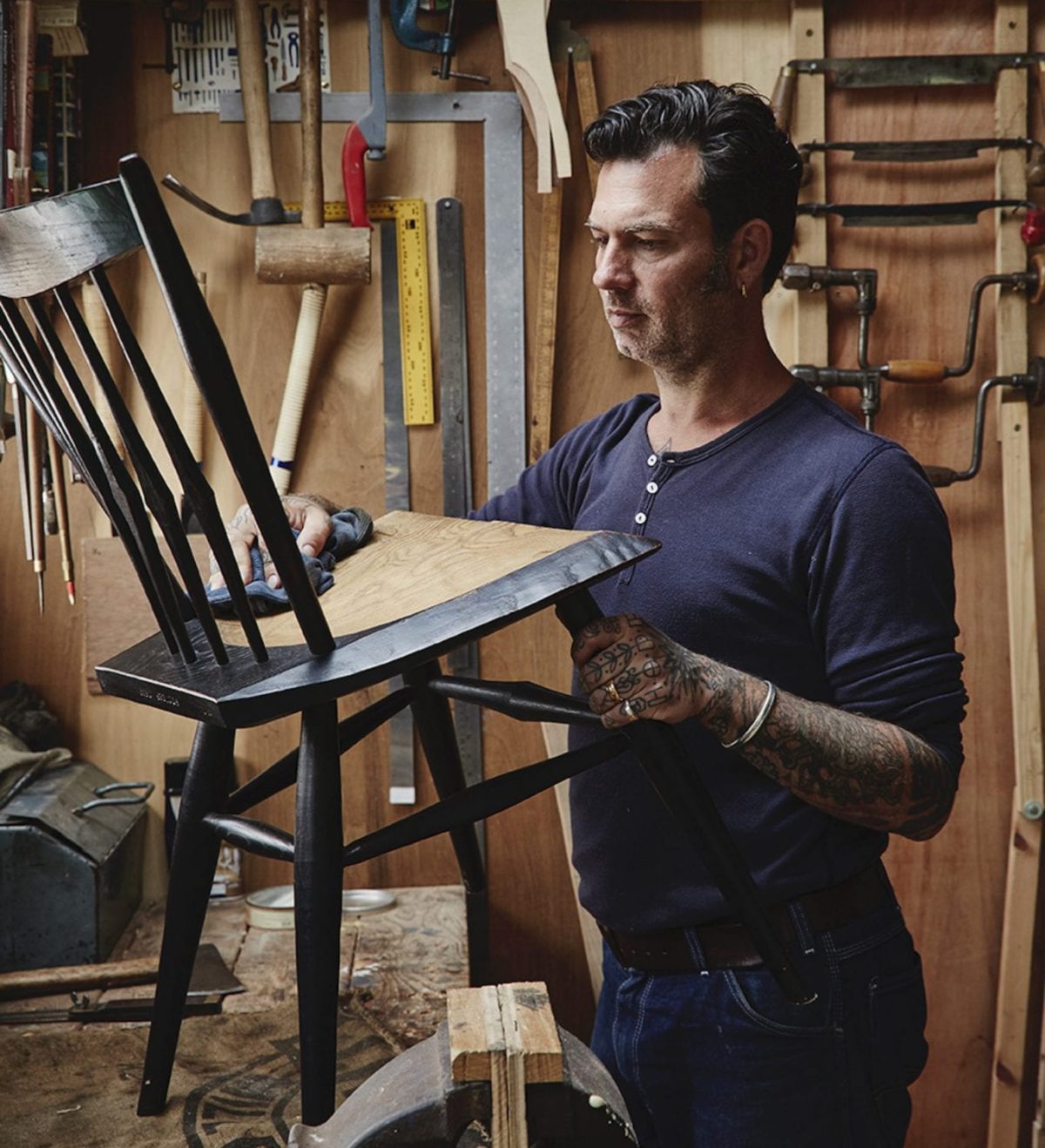 Jason Mosseri QEST Radcliffe Trust Scholar, Tattoo Artist to Chairmaker
"I was a tattoo artist for 20 years, but wanted a change as I wasn't learning anything new. I had practised chair making as a hobby, but decided to make chairs professionally. The transition was quite organic. I studied at Westonbirt Arboretum under Paul Hayden before going to the US with QEST funding to learn under chair maker and green woodworker Curtis Buchanan in Tennessee.
Starting out from scratch presented surprises and challenges – the easy bit is actually making the chairs! Building up orders took time and it's difficult being the one person doing everything until you can pay people to help. Publicity is also difficult – getting your name out there enough for people to take you seriously, whether it's going trade shows or getting into magazines. It's often down to luck. The people who buy my things are interested in me – as a maker, I am part of the story. Getting raw materials has been a learning curve, too – the better I get, the better materials I want to use.
When I am busy, I make about six chairs a month. I like being my own boss, making things that are beautiful, functional and will last. I'm a big believer in doing what you love and I love working within the forms and traditional of a historic craft. If you are passionate about your craft and want it to grow into a business, believe in yourself and take the plunge."
---
Graham Ashford QEST Scholar, IT to Armourer
"I was made redundant from my job as an IT troubleshooter in 2008, the year of the recession. I had a few interviews, but wasn't particularly keen to go back. I'd been doing war re-enactments since the late 1990s and had become the group armourer after making pieces for friends, so I decided to do armoury full time.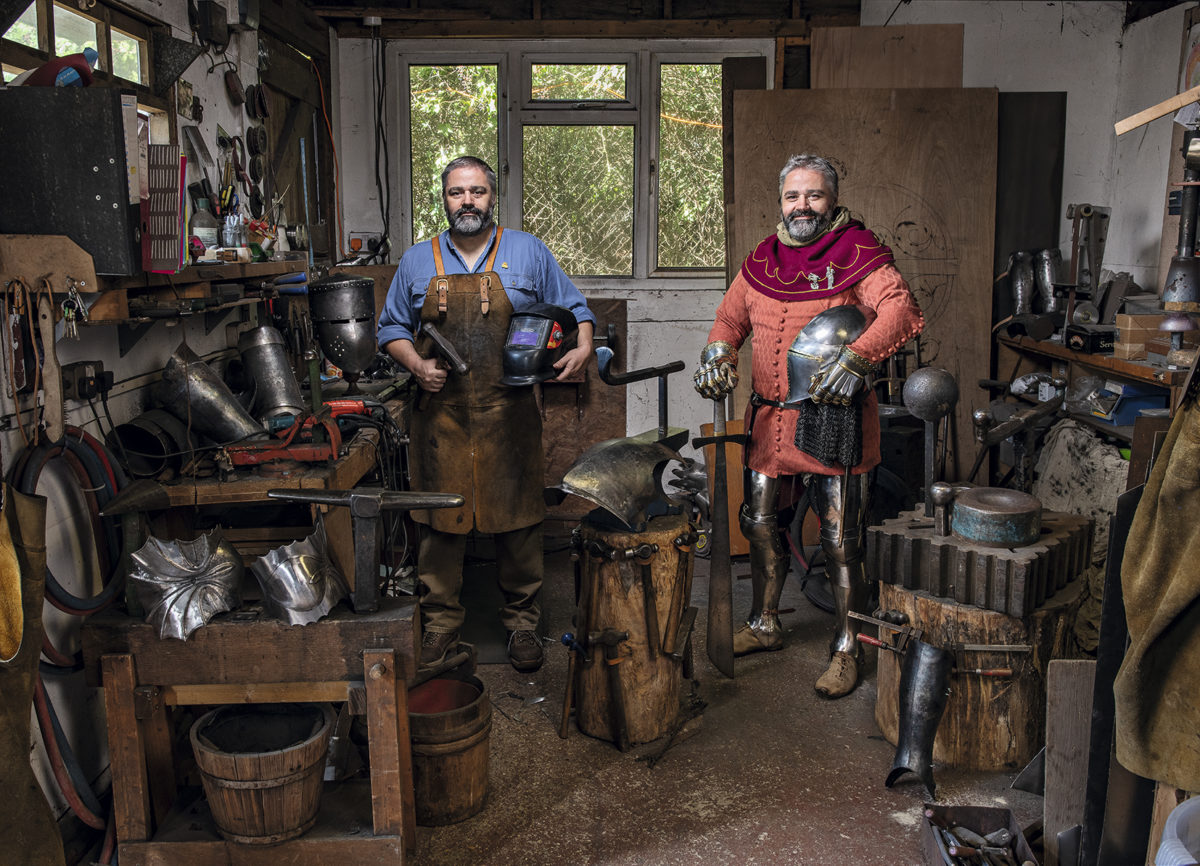 As a hobby, armoury was pure trial and error; I didn't have any formal training. But when I went professional in 2008, the Heritage Crafts Association suggested that I apply to QEST for a scholarship, which supported a three-year apprenticeship under master armourer Dave Hewitt.
The learning curve was steep. If I make something now, it takes me a week – back then, it took four to six weeks. Training was difficult, but it was an adventure. People would ask me to make something and I would say yes, but then get on the phone to Dave for help. My first major project was an order for a full suit of German armour that was beyond my skills then, so I worked with Dave to make it, bit by bit. Now I can turn my hand to any kind of armour. I like mid-to-late 14th century English varieties and I've made German, Roman and Ancient Greek styles in the past.
I genuinely look forward to going to work. I enjoy doing the research and making something that will outlast me. In a few hundred years, if I've upped my game, I hope there will be example of my work in a museum of contemporary 21st century armour!
Without QEST, I would never have been able to do this. I would have done it for a year or two and then gone back to IT. Since getting my scholarship, my wife Liz gave up her job and now works in the workshop with me making metal flowers – my daughter is talking about getting into craft, too. It's a hard slog, but it's great fun. If you make it through, it's very much worth it."
---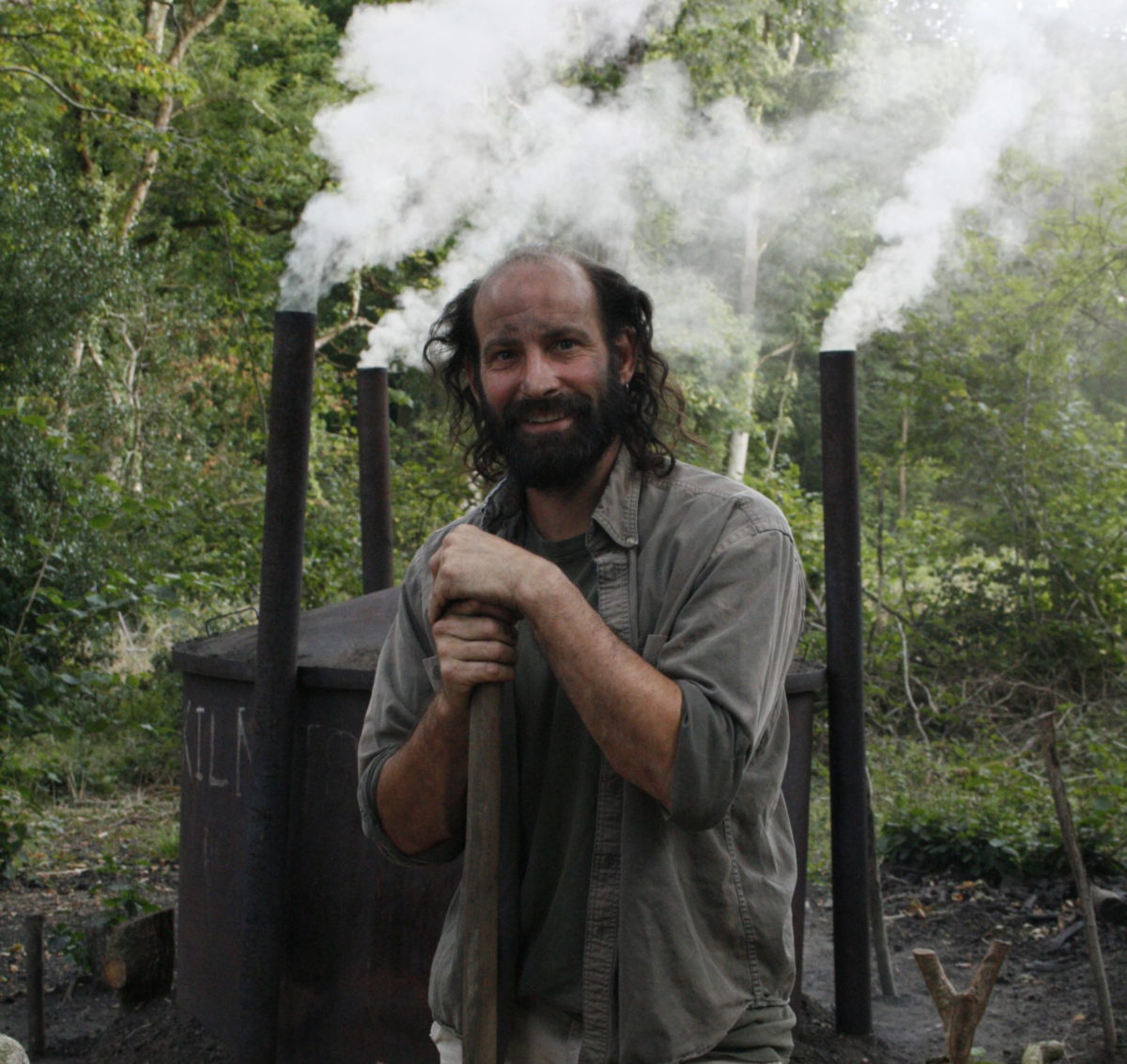 Ben Short QEST Ernest Cook Trust Scholar, Advertising to Charcoal Burning, Woodsmanning and Traditional Hedge Laying
"I was a creative director at a large advertising agency in London for many years. However, the industry was changing and I became disillusioned, plus I was suffering with anxiety – it was an incredibly difficult period. I had grown up in the countryside and wanted to get back there to heal myself while also being creative. So, I moved to Cambridgeshire to work with a forester for a year on a National Trust property,
before moving to Dorset, where I've been ever since. Making the move was scary, but also exciting. I had a few very lean years, but I was so happy that I never had to work in an office again. I've lived in woods, on wagons, off grid, in the back of a van and now in a house. It's been a real ride, but I also saw the beauty, joy and fun in learning new things.
My work includes hedge laying and in the winter, I fell cope wood, dry the logs out and then use them for charcoal burning in the summer. Charcoal burning is not an easy thing to make a living from. There aren't many people doing it and the ones that do guard their territories jealously. The start was difficult, but I inherited a lot of business from an old charcoal burner in the area.
Having grown up in nature, wandering in the woods with my brother, Cameron, I feel like I have reverted back to boyhood, but am also making a living from it. I feel incredibly privileged that I am able to do that. My son was born last year and I can't wait for him to be old enough to be in the woods with me, working and having fun."
---
Gail McGarva QEST Scholar, Sign Language Interpreting to Traditional Boat Building
"I had lived on boats for many years and had an absolute passion for wood. I read about the Boat Building Academy in Dorset and something told me to get on a train and go. It was a real leap as I had no former woodworking or hand skills, but I applied for a City & Guilds bursary and started the course in 2004. While the skills were completely different to my former career, I respond well to being thrown in the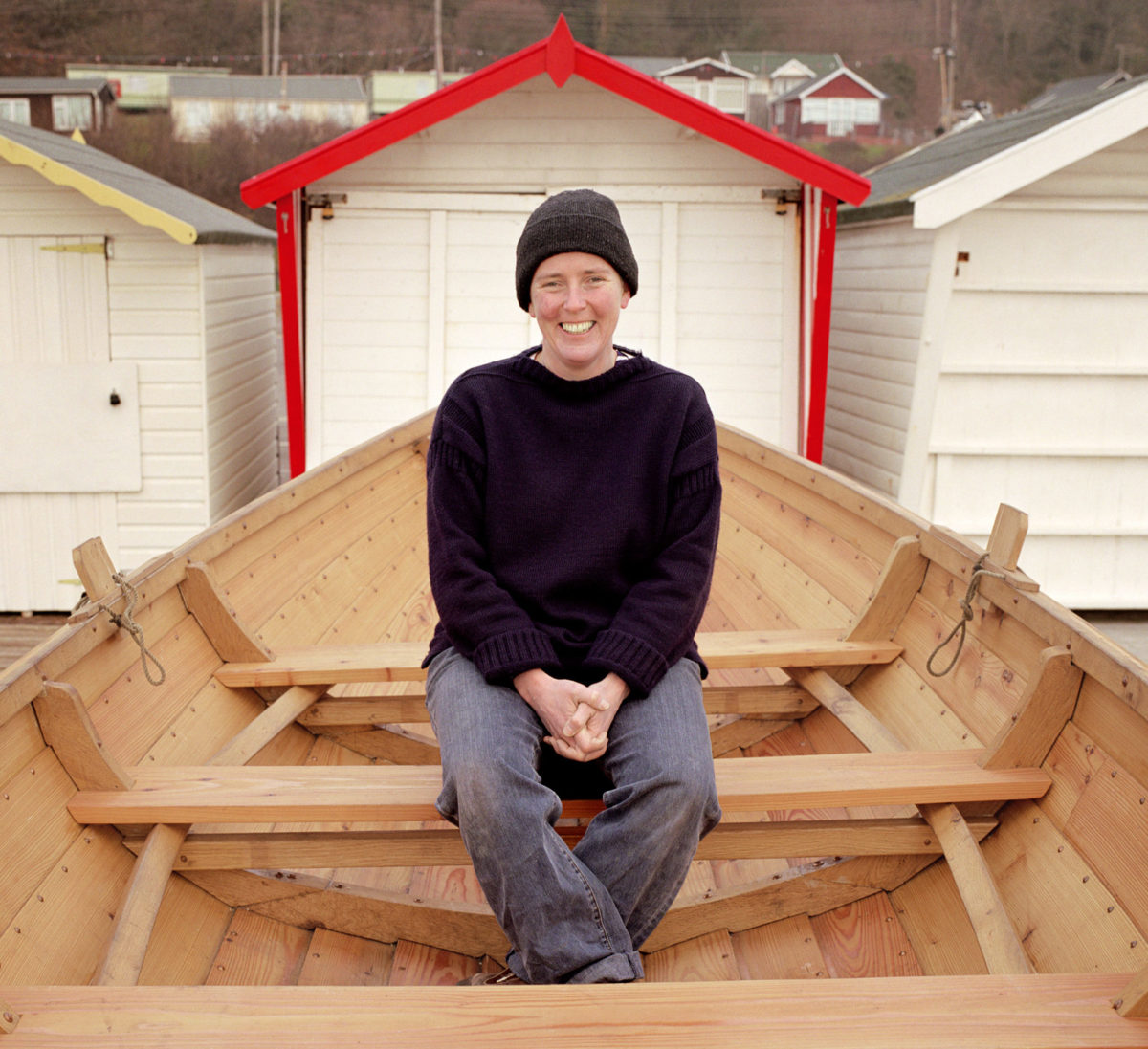 deep end. The course allowed you to build a boat, so I wrote to boat builder Willy Mouat in the Shetland Islands and asked if I could build a "daughter" (replica) boat of Gardie, the oldest surviving Shetland vessel. Willy became my mentor. I now specialise in building daughter boats using tree wood rather than plywood. I love crafting the sculptural forms of the boat and taking the wood on a journey from tree to sea. If you have the passion and the patience, it's important to follow your dreams."
---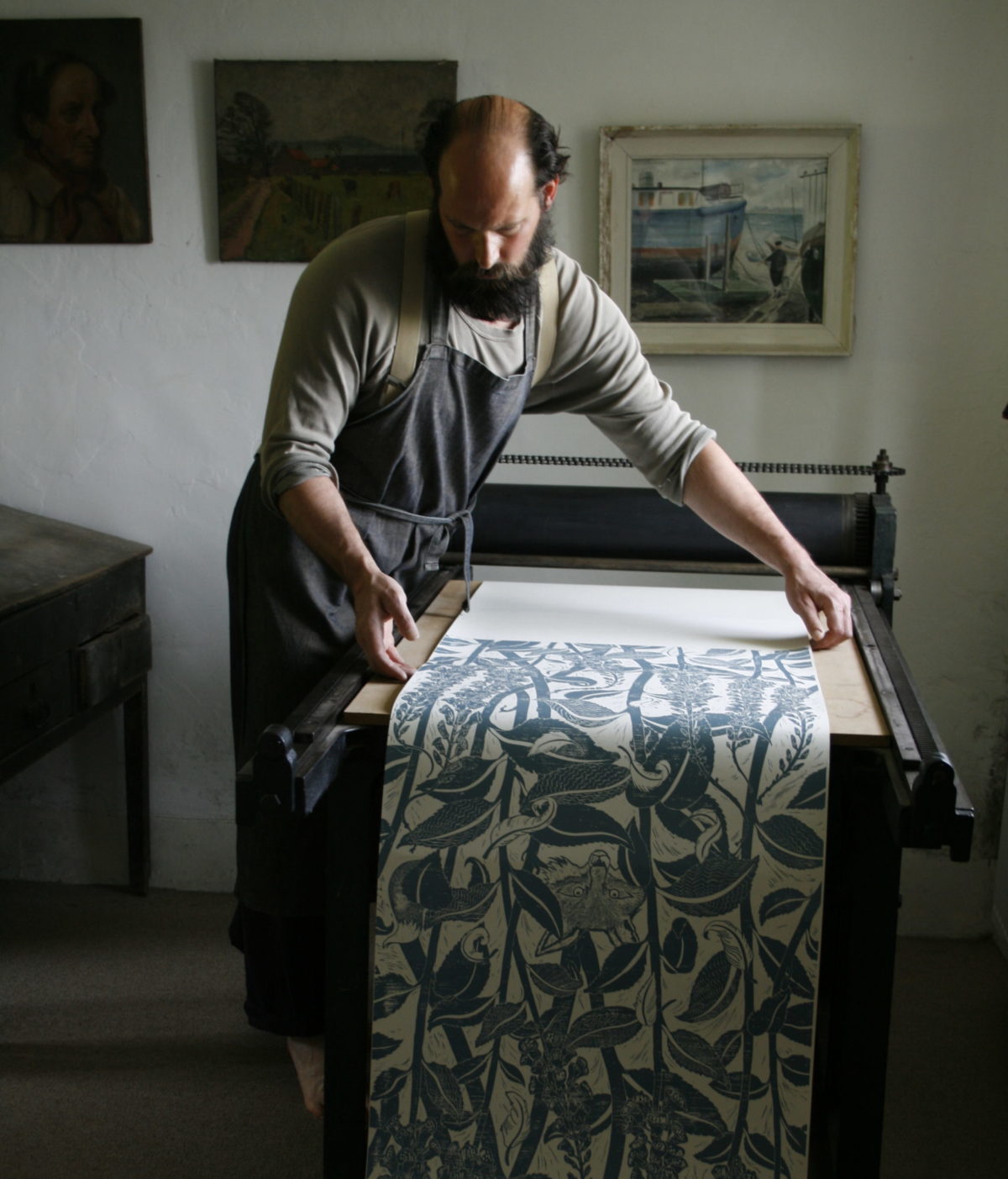 Cameron Short QEST Scholar, Advertising to Block Printing
"After 12 years in advertising, I was looking for a way out. Leafing through a magazine one day, a feature on block printing caught my eye. I loved the sound of the process and also the beautiful results. The idea began fermenting until I resigned from my job, threw everything in the back of a truck and moved to a cottage in Dorset with my wife Janet and our baby – with another on the way. The situation was daunting, but extremely freeing.
I contacted renowned wallpaper designer Marthe Armitage for guidance and went on to study under her with the support of QEST. Eventually, Janet and I set up Bonfield Block Printers. It wasn't seamless and there were moments when I doubted myself and made mistakes, but Janet kept me buoyed.
I love the process of block printing. I'm always learning something new and getting a little better – I hope that never changes. Every impression a block makes on paper or textiles is slightly different, which gives it its beauty – the evidence of the human hand. The creativity can live beyond just one installation, too."
---
Adam Nash QEST Scholar, Army Major to Thatcher
"After a long time in the army training officers and soldiers, I met some thatchers working nearby and went to work with them for a week. I spent a lot of time getting cold and wet – just like in the army – but saw an opportunity. I never saw anything come to fruition in my military work, but in thatching, I could bring a roof back to life and think, "I did that".

I came across a master thatcher called Clive Brooks – also ex-military – and worked for him for two years,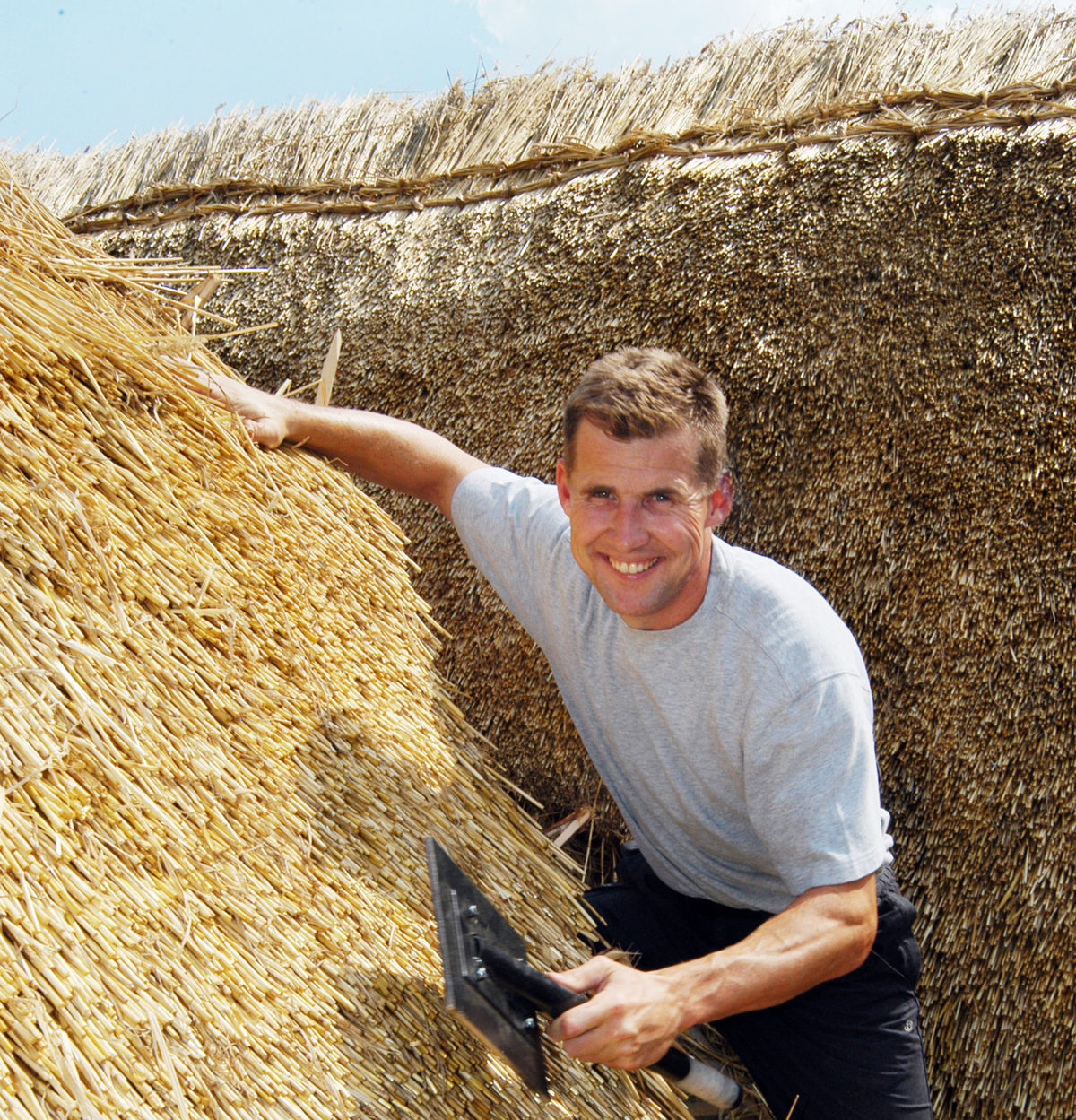 on the condition that he would mentor me. The transition to civilian life wasn't too bad, although I had to get my head around a different way of life. Having been a thatcher for 15 years now, I don't regret my change of career for a second. I also have a QEST apprentice to train now. We use very basic tools such as shears, mallets and wire snips, which is part of the charm – there are no shortcuts to doing it properly. Now, I drive around and see work I did 10-12 years ago."
---
This article first appeared in the QEST 30th anniversary magazine, produced by Illustrated London News, September 2020.