Works by Eleanor Lakelin Installed in UK Museums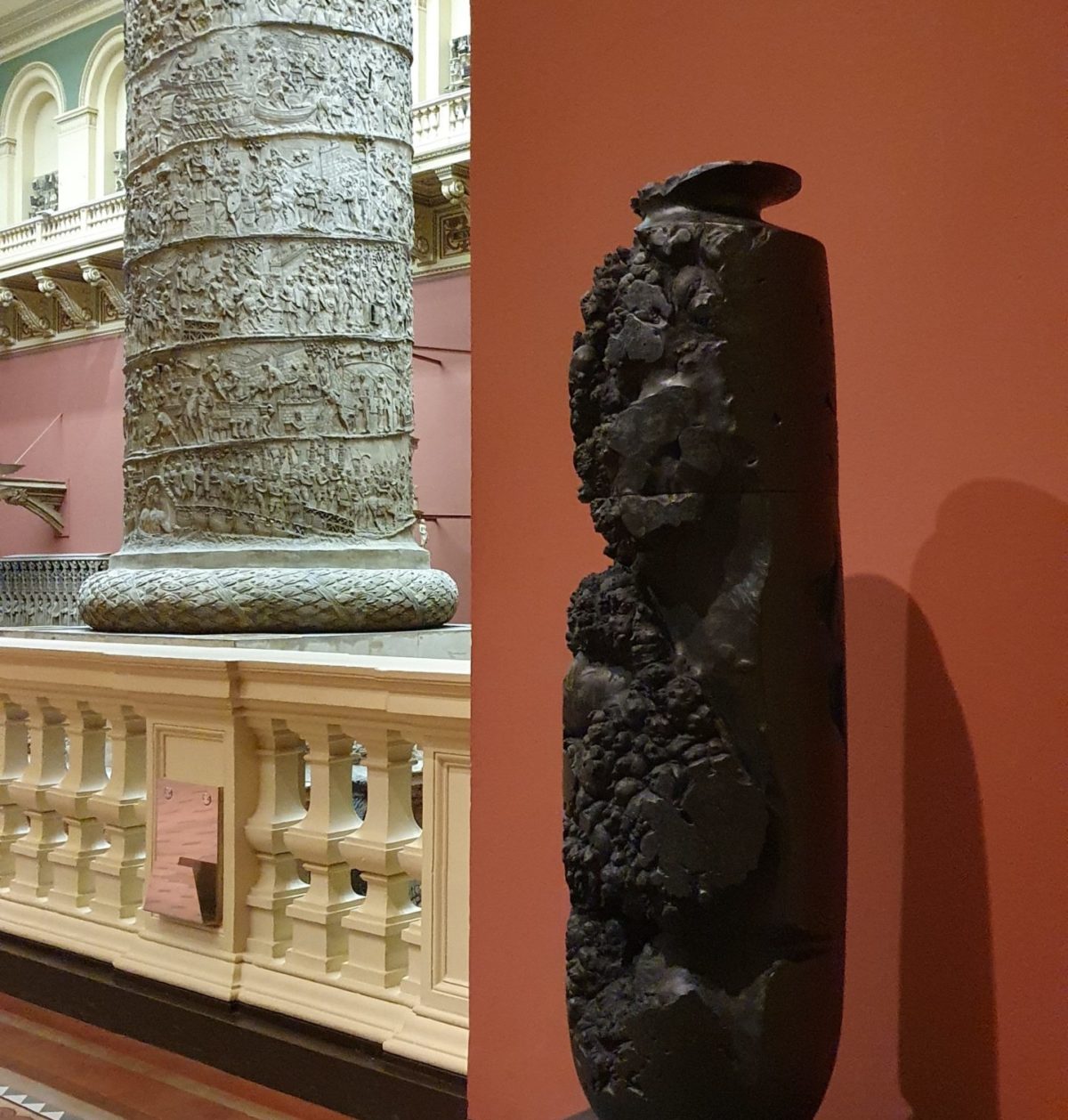 QEST Scholar and woodturner Eleanor Lakelin has seen two of her works installed in UK museums this month. Column Vessel I/20 is now on display at the Victoria & Albert Museum, while Oh Beautiful World, commemorating Oscar Wilde's time in Reading Gaol, has been installed at the Reading Museum.
Earlier this year, Eleanor was commissioned by Reading Council to create a work memorialising Reading Gaol's most famous inmate, Oscar Wilde. Wilde was imprisoned in the Gaol in 1895 and the prison has since become a key site within LGBT history. An avenue of diseased chestnut trees that would have shaded the gaol when he was incarcerated there, was felled just before the lockdown and the Council was keen to create a lasting artwork from the felled wood. Funds provided by the Contemporary Art Society enabled the commission to proceed and the resulting piece takes its title "Oh beautiful world!" from the words Wilde was supposed to have uttered on leaving the gaol. 
"Reflecting Wilde's interests in Classicism and beauty, the piece evokes the refinement and balance of classical objects," says Eleanor. "At the same time, I used burred sections of the horse chestnut tree which stood outside the gaol during Wilde's incarceration, to disrupt the form and suggest the fragile nature of our existence – the short distance between fame and humiliation, health and sickness, beauty and sorrow."
Column Vessel I/20 was acquired by the Victoria & Albert Museum when on display on the QEST stand at COLLECT in February 2020. From Eleanor's Echoes of Amphora series, it is made from horse chestnut burr and was created using a traditional woodworking lathe and centuries-old chisels and gouges, alongside modern tools and carving techniques. Her vessels appear like archaeological objects pulled from the ground; classical forms are referenced and smooth surfaces, reminiscent of ossified matter, rhythmically yield to knotted sections of burr.
A connection to the past is profound in Eleanor's work; she is fascinated by wood as a living, breathing substance with its own history of growth and struggle, centuries beyond our own."I peel back bark to reveal the organic chaos that can exist in the material itself and build up layers of texture through carving and sandblasting," she comments."I use the vessel form and surface pattern to explore the layers and fissures between creation and decay and the erosion of nature."
Column Vessel I/20 is on display in The Gilbert Bayes Sculpture Gallery at the Victoria & Albert Museum, overlooking the Cast Court.