The Goldsmith's Fair 2019 to Feature four QEST Scholars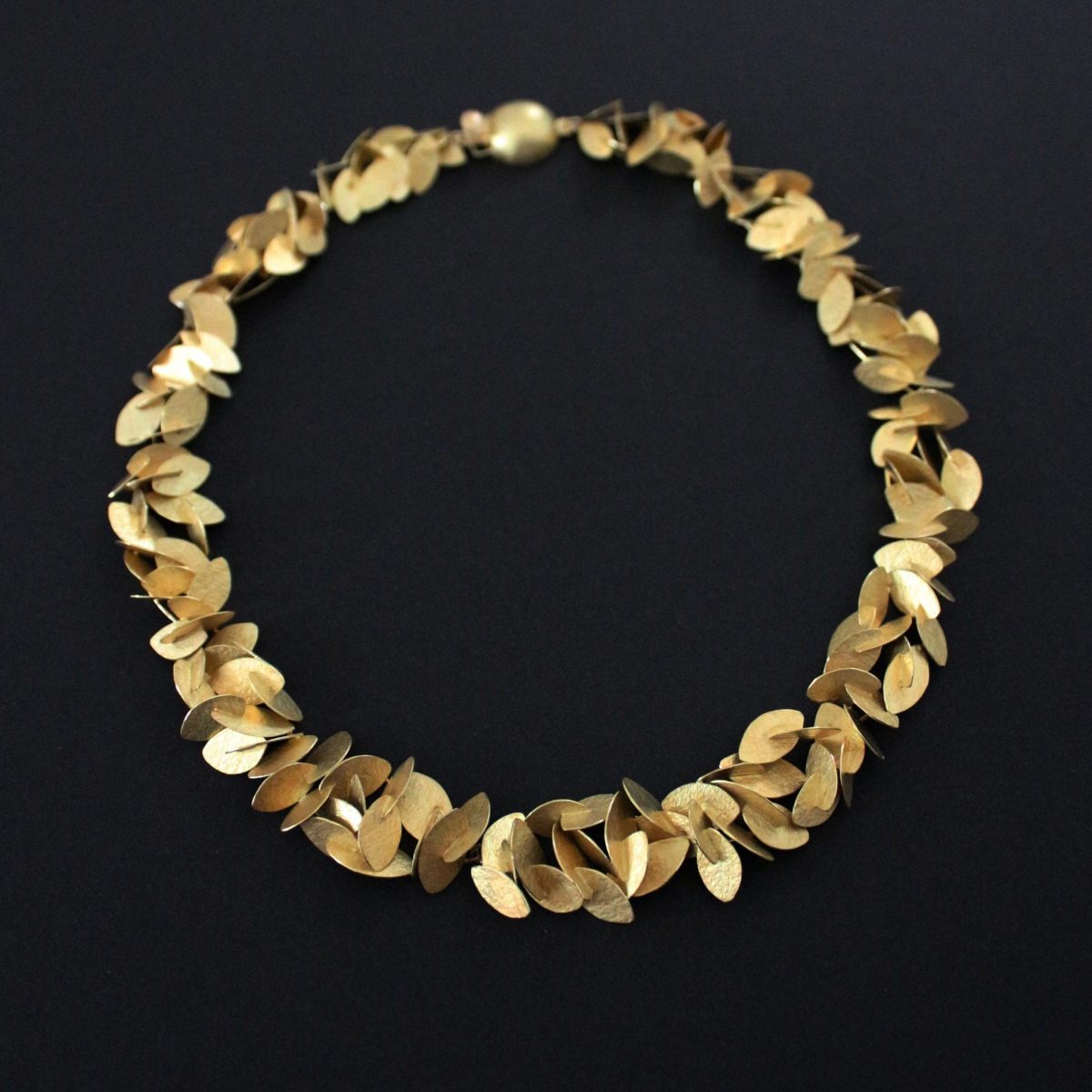 The Goldsmith's Fair is internationally recognised as the premier UK showcase for contemporary jewellery and silver. The 37th edition will take place this month, opening on 24 September, and four QEST Scholars will be exhibiting their works.  Hazel Thorn, Kayo Saito, Zoe Watts will be there during Week 1 (24-29 September) and Manasi DePala during Week 2 (1-6 October).
Jewellery designer Kayo Saito will be returning to the fair for the 11th time, with a collection inspired by nature and plants. Organic forms, with their apparent fragility, structure and vital energy always inspire her creativity.  Kayo studied metal work at Japanese Art College and finished a Masters at The Royal College of Art in 2001. She has won several jewellery prizes and was shortlisted for the UK's Art Foundation Awards in 2010. Her work has been presented in many European high-end galleries and art fairs and pieces are also found in collections such as The Goldsmiths' Company.
Hazel Thorn is heavily influenced by a love of expressive painting in her silverwork, inspiring the dynamic patterns and colours she now creates using metal.   She has recently come full circle and is now making sculptural pieces to hang on the wall, like a painting.  Last year Hazel studied on the Student Internship Graduate Award (SIGA)   programme at the Goldsmiths' Centre, and the new skills she learnt during this intensive time continue to spark new directions in her work. 
Zoe Watts will be showing a collection of silverware and jewellery, including Earth, Air, Fire, Water which she began making when she was training with QEST alumni Rod Kelly in Shetland as part of her QEST Scholarship.  Earlier this year it won the Silver Award in the Goldsmiths' Company Design & Craft Awards.
Originally focusing on jewellery, silversmith and jeweller Manasi DePala has more recently moved into making larger pieces of silverware.  Having had an Indian upbringing in Britain, her work is influenced by her mixed cultural background and she has a wide interest in both eastern and western styles of decoration.  She is inspired by strong architectural forms and enjoys constructing pieces which involve geometry.