QEST Scholar Creates Iron Throne for Belfast Premiere of Games of Thrones Season Eight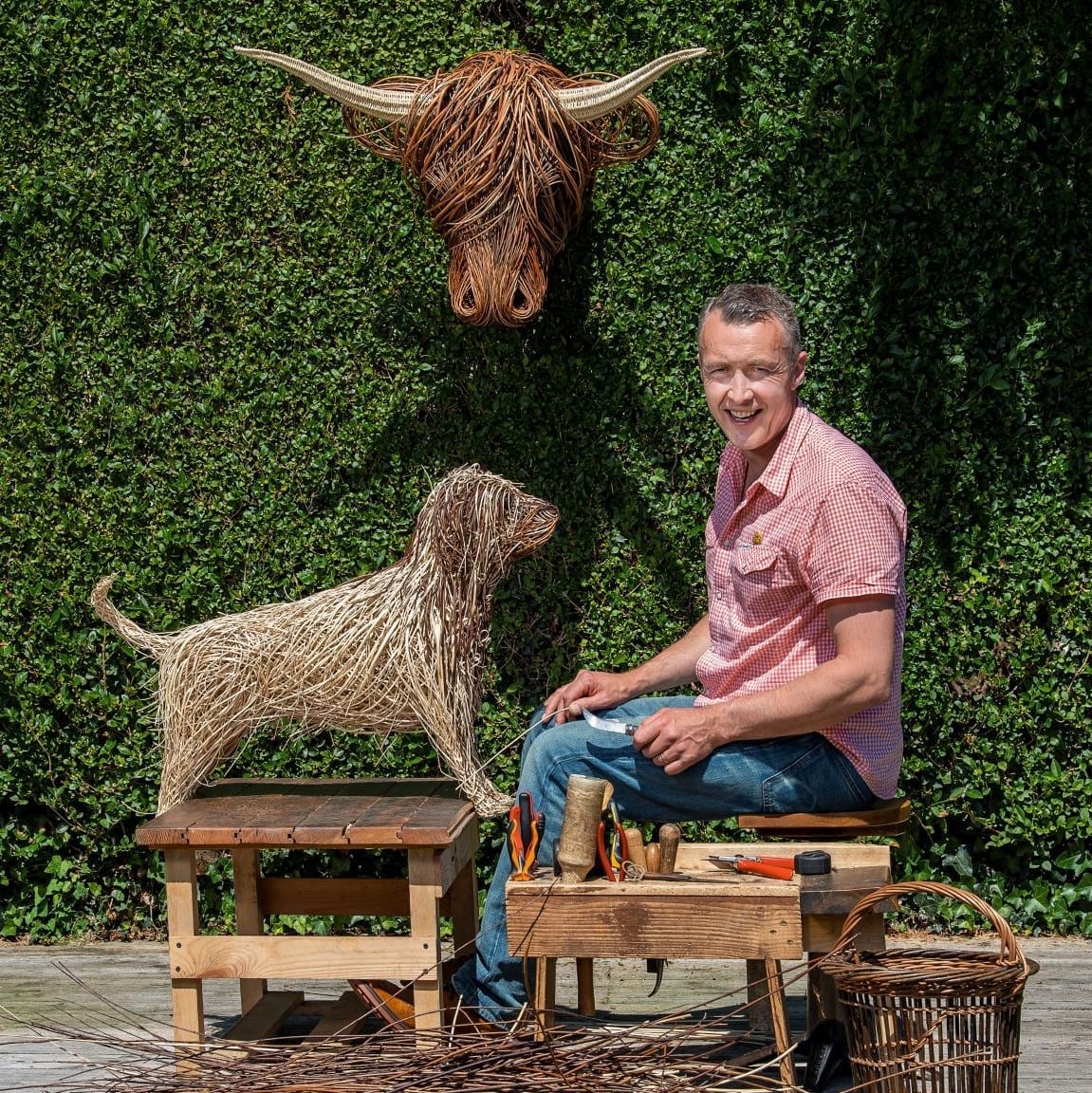 QEST Scholar and award-winning basket maker Bob Johnston recently spent seven months in his garden workshop weaving willow into three 5 metre dragons and a 3.5 metre Iron Throne for the Belfast premiere of Games of Thrones season eight. HBO has now generously donated the pieces to the Ulster Museum where they are currently on display.
Bob has been creating traditional and contemporary willow baskets, sculptures and living structures since 2000. A QEST Scholarship in 2004 allowed him to study with inspirational master basket makers in Ireland, the UK and France and mastering traditional weaving skills allowed him to develop the craft in a new and exciting way. He was presented with the QEST Award for Excellence in 2017.