Peter Ting and Deborah Carré appointed Trustees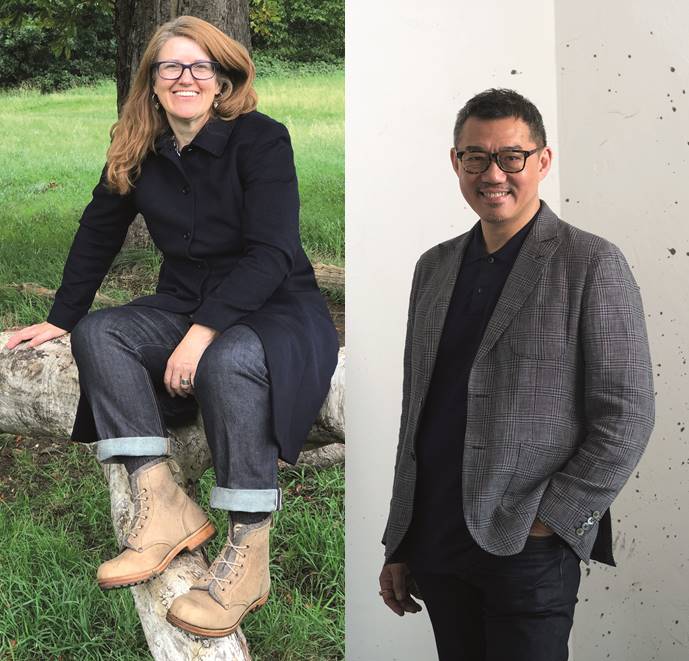 QEST are thrilled to announce that Peter Ting and Deborah Carré have been appointed to the Board of Trustees. Hugely knowledgeable, passionate and deeply committed to craft, their help and support will be a great asset to the charity.
Peter Ting was awarded his QEST scholarship in 1997, since when he has gone on to make a global contribution to the Craft industry. From 2009-2017, he was a 'Maker Trustee' of the Crafts Council and has held previous roles as Head of Homeware for Asprey and Creative director for Legle Porcelain – spearheading its growth in Asia.
Currently the Creative Director at Thomas Goode (leading their product design, creative vision, branding and retail concepts globally), he also began collaborating with writer Ying Jian in 2016 to launch Ting-Ying gallery – dedicated to presenting artists whose creations are inspired by the history and legacy of Blanc de Chine porcelain. His own work can be found in collections at the V&A in London, MAD in New York and various museums round the world.
An award-winning shoemaker originally from the island of Sark, Deborah received a QEST Scholarship in 1997 to pursue a traditional, four-year apprenticeship in handsewn shoemaking. She switched from a career in public relations to pursue the handsewn craft, learning to ride a motorbike in the process, and has run Carreducker with co-founder and master shoemaker, James Ducker, since 2004.
From the outset, Carréducker championed shoemaking training and they have been instrumental in opening up the craft to a wider, global audience through their intensive shoemaking courses and evening classes. Deborah was awarded the Balvenie Masters of Craft: Leather in 2011 and the QEST Award for Excellence in 2018 for Carréducker's work as global ambassadors for English handsewn shoemaking.