Making Peace by Dr Tristram Hunt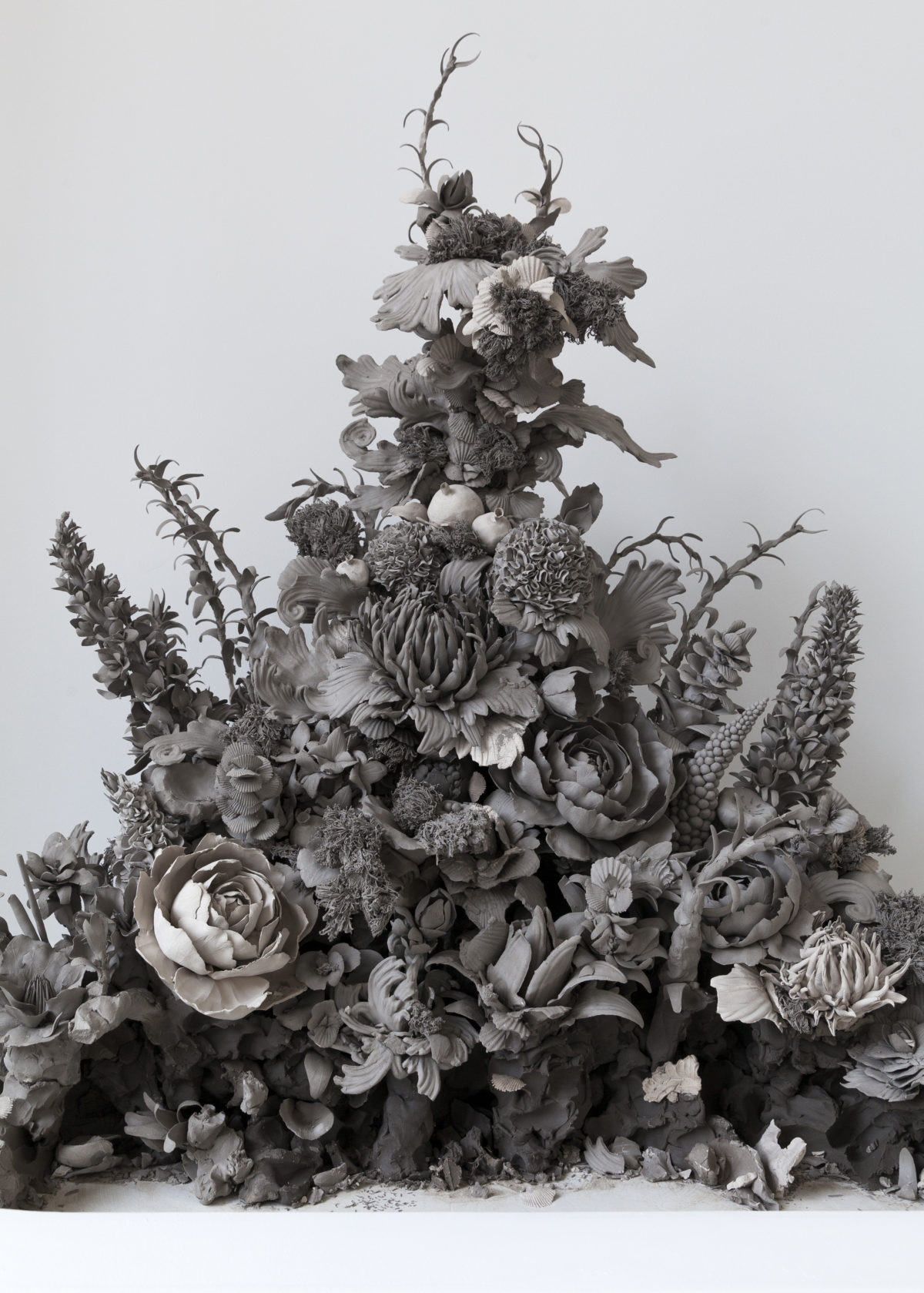 Anchored equally in both tradition and innovation, craft in all its incredible forms not only underpins industry, but is fundamental to human happiness, writes Dr Tristram Hunt, Director V&A Museum.
What is craft and why does it matter? It's a vocation, a tradition, a process, a skill, an ideology, a product, a necessity, a meditation. It's a £3.4bn contribution to the UK economy. For potter Edmund de Waal, craft is about "the value of things, the values in things". For writer Teleri Lloyd-Jones, it's "a language of material, provenance and making". For artist Grayson Perry, "craft and tradition are very firmly linked and that must not be denied". There is an inexhaustible scope of what craft can be. Not only does craft have a place in everyday life of all kinds, it also underpins industry in virtually every sector nationwide: from traditional material and skill to progressive artistic practice; from craft within the digital realm to the wider role of craft in industry. The story of craft at the V&A is no less broad. Craft is not owned by one department or discipline at the V&A, it is evident right across our collections and throughout the fabric of our building. Craft skill can take many diverse forms.
The V&A was built on the wonder of craft: education for the designer and manufacturer was at the heart of the museum's founding mission; one of our most influential founding forces, the 1851 Great Exhibition, was an international celebration of making, both industrial and artisanal; one of craft's great advocates, William Morris, was an important figure shaping the museum's collections and interiors; and our collections brim with fine craft skill from the likes of sculptor Grinling Gibbons, artist and embroiderer May Morris, potter Josiah Wedgwood and countless others.
From these early vantage points, the V&A has brought considerable influence on craft's role, both in the museum and in the wider world. Seminal exhibitions have showcased the work of individual craftspeople: Collingwood/Coper (1969); Flöckinger/Herman (1971); Bernard Leach (1977); Wendy Ramshaw (1982); and collaborations with organisations such as the newly-established Crafts Advisory Committee (today's Crafts Council) expanded the range of perspectives on show. The Craftsman's Art (1973) held at the V&A was one such example, surveying the British artist craftsman of the decade. Looking "from the past into the present", read the exhibition catalogue, it aimed to show how tradition had been "enriched by new idea".
This is an important and recurring idea: craft as a mediator between past and present, integrating strong tradition with innovation. Craft can be a preservation of the past and yet representative of progressive change. In the work of the German-born British potter Hans Coper and fellow émigré Lucie Rie — two of the pre-eminent studio potters of the 20th century — we can find wonderful illustrations of how tradition met experimentation. But they also tell us of the inclusive craft tradition in Britain — an internationalised practice that embraced the movement of people and ideas, a welcome place for women's creativity and ethnic diversity.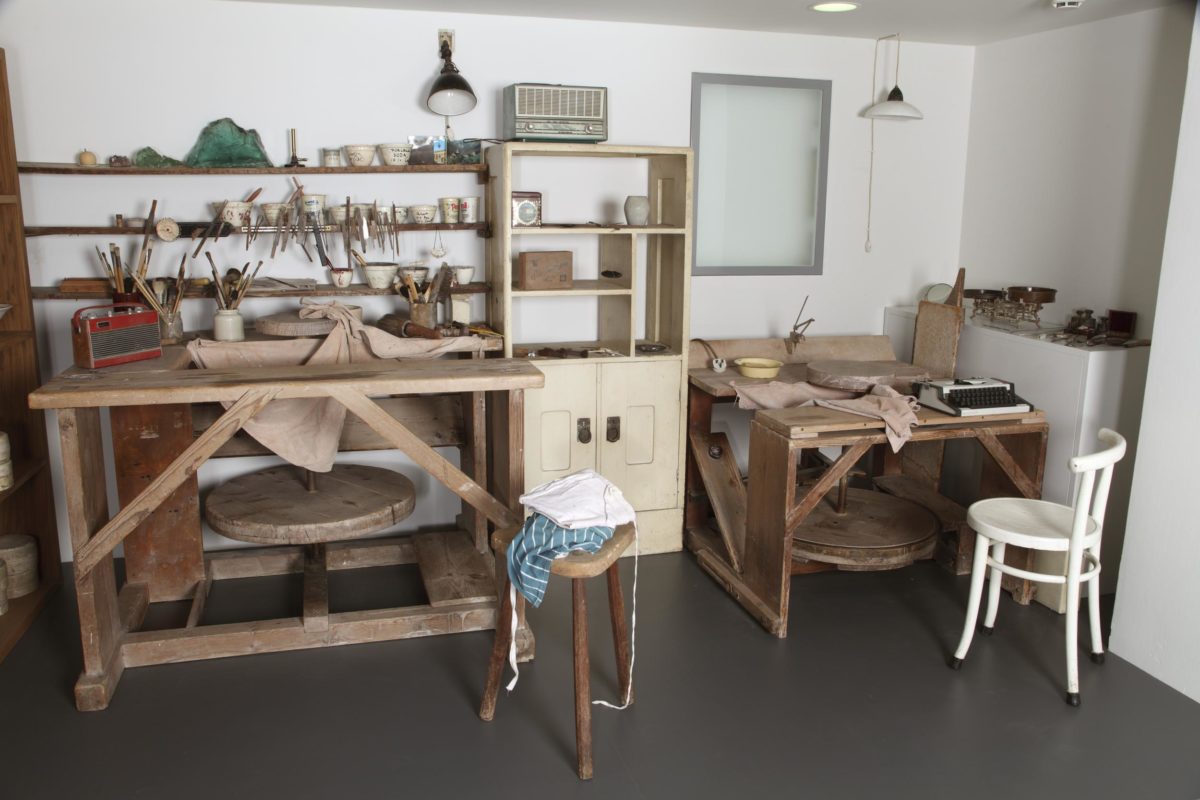 Recent V&A exhibitions, jointly organised with the Crafts Council, have also demonstrated how craft is anchored as equally in tradition as in invention. Out of the Ordinary: Spectacular Craft (2007–8) examined how ordinary materials could be imaginatively transformed by meticulous craft skill, while What is Luxury? (2015) explored the intricate connections between craftsmanship and luxury. But it was Power of Making (2011–12) that was perhaps the most influential. The exhibition presented a snapshot of craft in our times, from the skill-sets at risk of disappearing — the unerring tradition of dry-stone walling and saddlery — to the futuristic and revolutionary: a space suit, 3D printing and an electronic prosthetic arm. The exhibition became one of the V&A's most successful free exhibitions ever.
These exhibitions exposed traces of our future interaction with craft: the rise of grassroots education projects, facilitating greater access and diversity; the holistic role of craft in enhancing wellbeing; as well as craft's ability to become a powerful tool for positive social change. The Woman's Hour Craft Prize in 2017 — a quest to find and celebrate the most innovative and exciting craft practitioner or designer-maker resident in the UK today — took this vision for the future further.
Stafford-based clay artist Phoebe Cummings was named the winner of the inaugural Prize. Her intricate and fragile Triumph of the Immaterial sculpture — a large fountain exploding with botanical forms — was made from raw clay, unfired and allowed to dry in the air. Phoebe uses traditional handbuilding and modelling techniques, reworked into a unique craft practice. The work was a performance: for one minute every day, the fountain was turned on, the water slowly dissolving the piece over the course of the exhibition.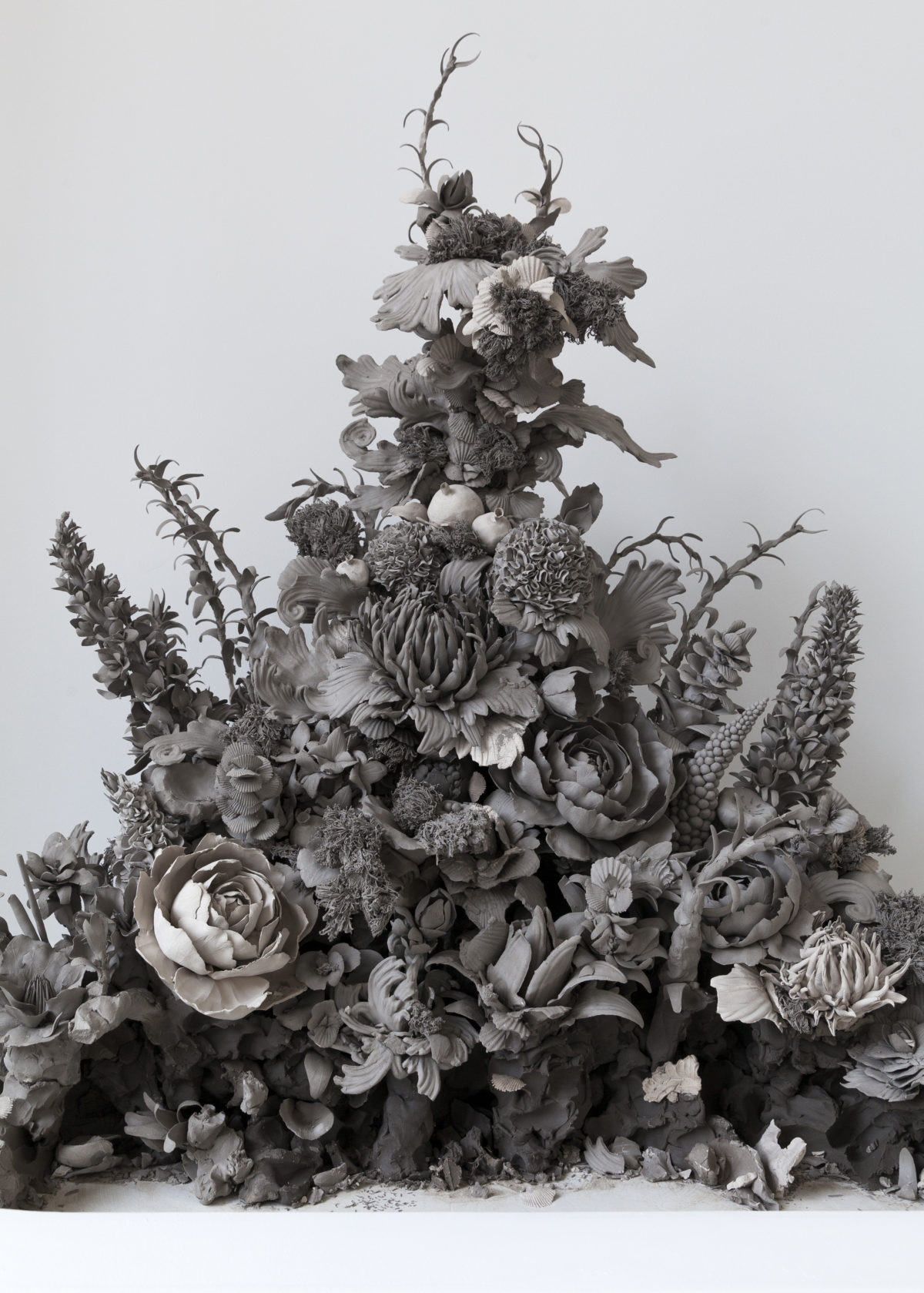 Phoebe's site-specific work, assembled and completed in situ, is representative of the contemporary move towards post-studio practice, but also of the absence of a traditionally-recognised end product. The V&A acquired 16 surviving fragments of the ephemeral sculpture, challenging the fixed sense of the object in our collections.
From Silvia Weidenbach's digitally-sculpted, 3D printed and hand-finished brooches to Geoffrey Mann's Shine candelabrum that exploits a defect of 3D scanning technology, there's an increasingly digital nature to craft. But even so, most digital applications remain only a supplement to handcraft. A great many crafts remain far-removed from mechanisation. In the manifold possibilities of making, craft is an endless process of reinvention. Digital approaches have only enhanced this. And now, as the value of craft skill is returning to the agenda of our creative economy, contemporary craft is ready to be put to greater purpose than ever before.
Speaking at the Fitzwilliam Museum last year, the celebrated potter Elspeth Owen talked about the idea of "unavoidable knowing". "You have acquired unavoidable knowledge of my work," she told the audience members, who each held small ceramic works created by the potter. "You know what it weighs, you know how much light there was to see it by, you have touched its surface and held it in your hands, you may have catalogued it, judged it, connoisseured it, put it in a hierarchy, but you have done more than that, you have known it undeniably through your senses."
Owen has gently articulated the fundamental power of craft. In the haptic power of skilfully-crafted objects, there is great knowledge to be found. And with this intelligence comes extraordinary happiness and satisfaction.
In these life-enriching qualities, craft will always be an essential part of being human, and elemental to the purpose of the V&A.
This article first appeared in the QEST 30th anniversary magazine, produced by Illustrated London News, September 2020. Images courtesy of the Victoria & Albert Museum, London.