Hannah Waldron's Solo Exhibition, Solmania, On Show in Marseille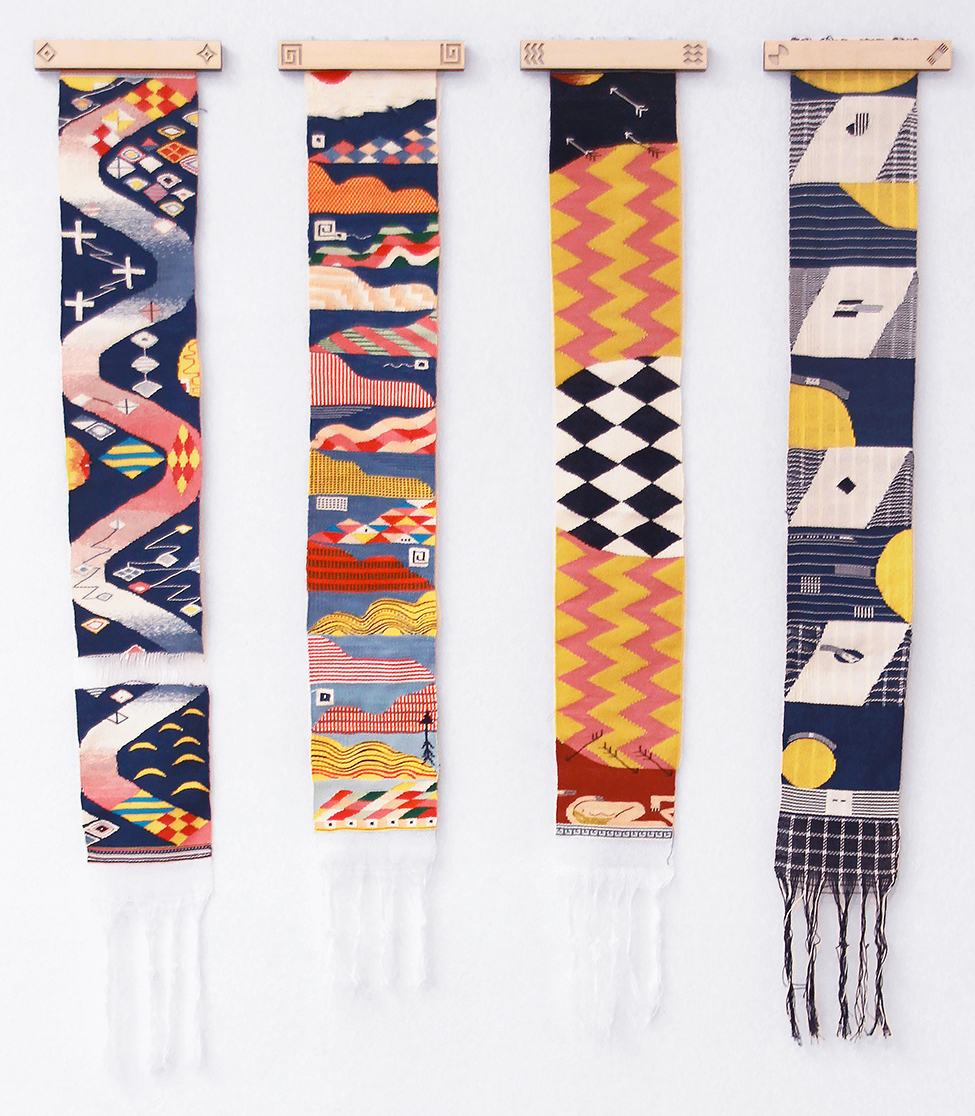 Solmania, a solo exhibition by QEST Scholar and tapestry weaver Hannah Waldron, is currently on show at Studio Fotokino in Marseille.
Ten years ago, Hannah Waldron turned to the technique of weaving to create her own graphic language. Since then, she has put aside her practice as an illustrator to explore the possibilities offered by the textile medium, combining geometric patterns, colours and wefts.
Under her fingers, sensitive and poetic cartographies emerge, visual transcriptions of a journey or a landscape. Initially scheduled for the Spring, this monographic exhibition presents sketches, drawings and tapestries created especially for this occasion. With these pieces, the English artist weaves narratives permeated by cosmology and mythology, all the while exploring the representation of space and time.
Exhibition ends 22 November 2020.
Click here to watch a beautiful video of Hannah at work, commissioned by Studio Fotokino to accompany the exhibition.