Marcia Bennett Male to feature in The Black Artisans Photography Exhibition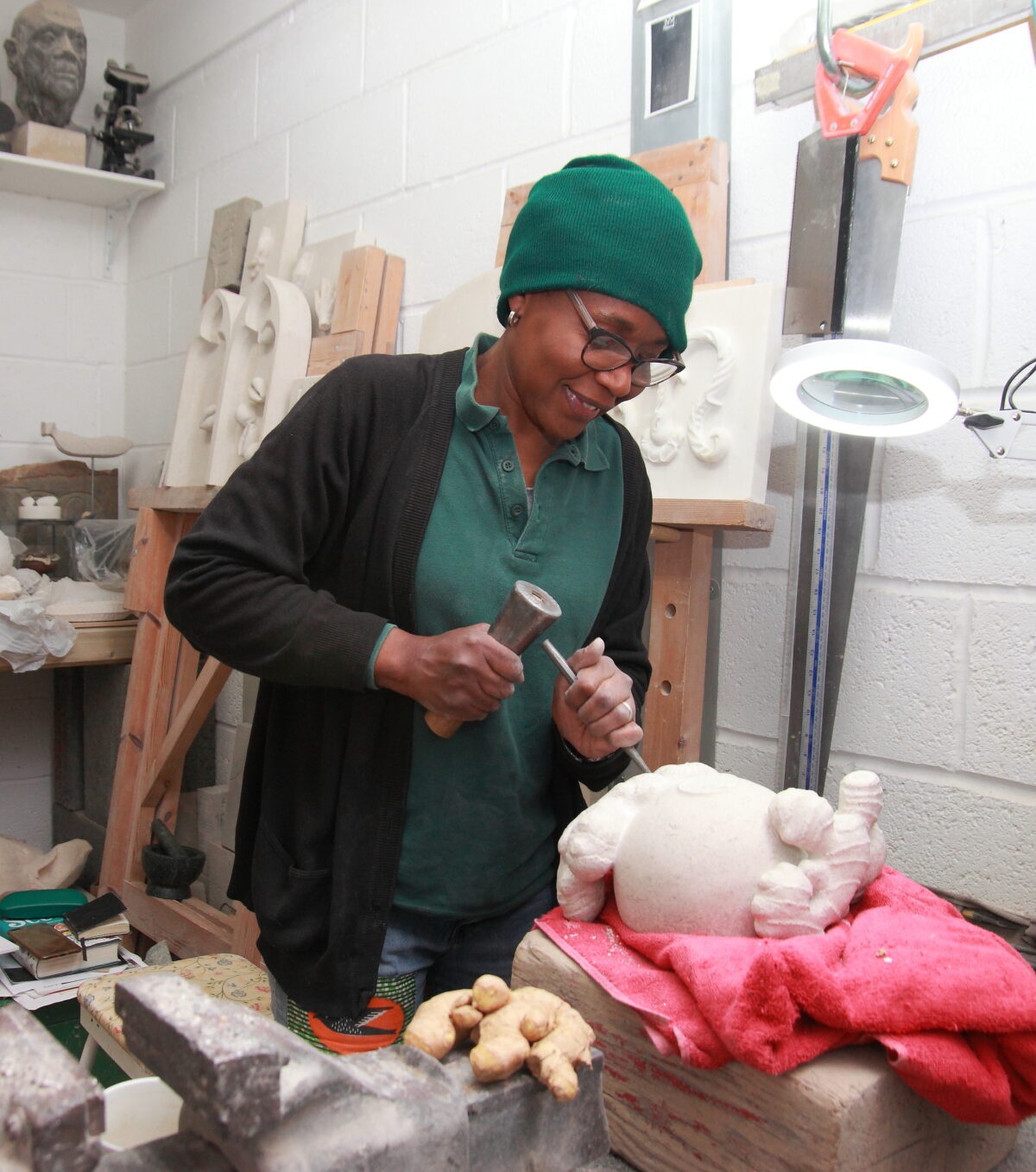 The Black Artisans is a new photography exhibition that will celebrate twenty four UK Black makers and craftspeople, including QEST Scholar Marcia Bennett Male, capturing traditional sectors of UK heritage crafts alongside areas of cultural heritage.
There are many Black artisans operating in the UK, though they are rarely seen. The Black Artisans photography exhibition project aims to showcase this talent and also hear about their routes into their chosen profession through a series of artisan lectures that will be made available to schools and colleges for further education purposes.
Photographer Jo Sealy is aiming to show the breadth of Black artisans operating in the UK today with individuals photographed in locations throughout the country.
"The artisans on board include sculptors and steel pan makers, stonemasons and instrument makers – to name a few. Some are working beyond the boundaries of the world of UK crafts. Their skills, experience and talent deserve to be recognised."
Jo is collaborating with the Heritage Crafts Association to deliver the series of workshops that will share the knowledge and skills associated with traditional artisanry and cultural heritage. Furniture restorer, television presenter and QEST Ambassador Jay Blades will introduce the workshop series.
"The UK has some amazingly talented artisans and within this is a wealth of Black artisans who are operating right across the UK in both traditional and more culturally focused heritage crafts areas. Their skills, achievements and paths into these areas are currently under acknowledged. The Black Artisans photography project and its workshops will open up all of the joy and opportunities to a wider, diverse community, which is something that I am more than happy to support."
The Black Artisans will launch at the William Morris Gallery in East London, 28 September to 3 October 2021, before touring in central London and the Midlands.
The Black Artisans is funded by a Waltham Forest Council, Make It Happen grant, awarded to arts and culture projects across the borough and building on the work of Waltham Forest as the Mayor's first London Borough of Culture.