Decorative Artist Melissa White Announces New Collaboration with Larkspur & Hawk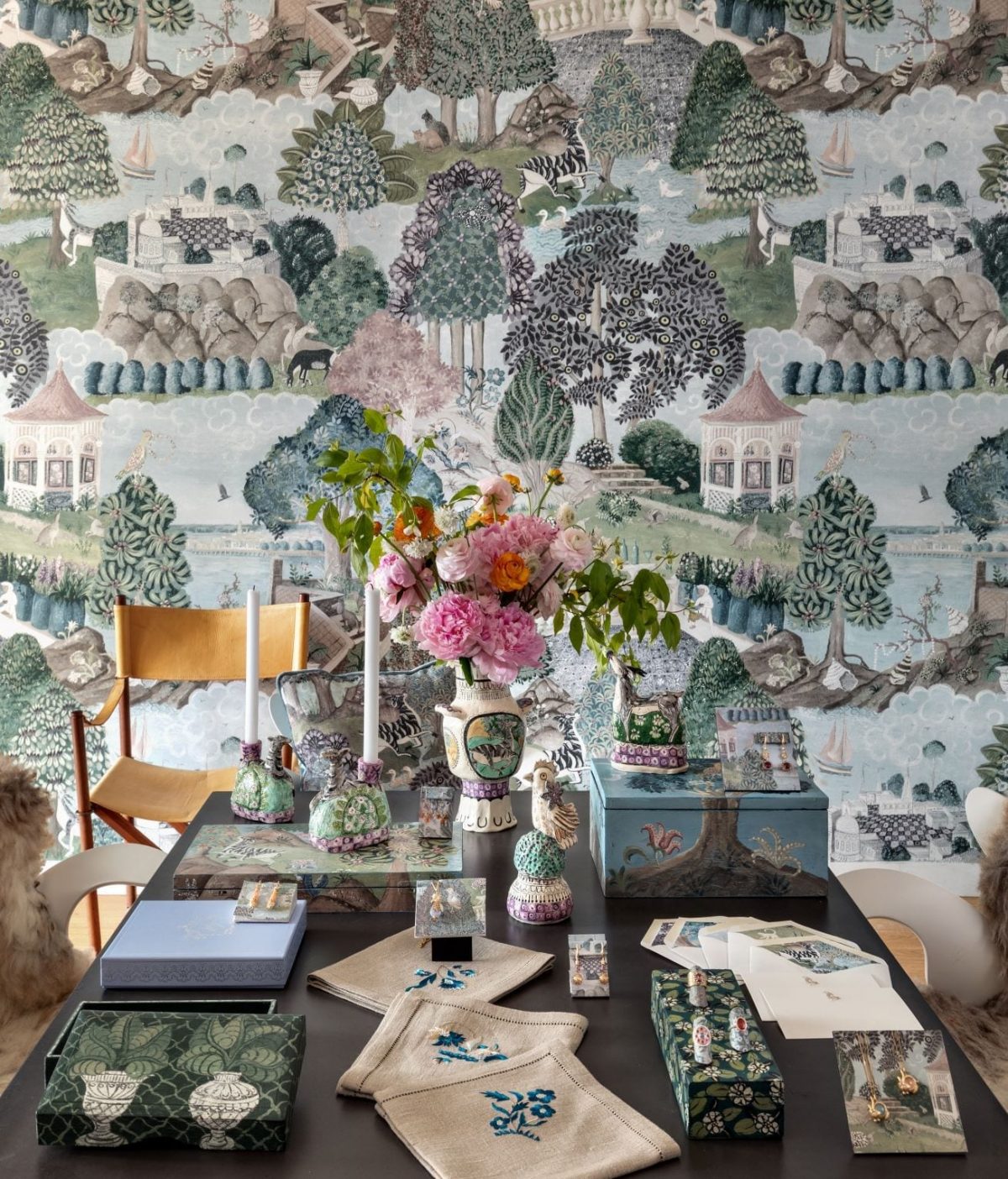 New York jewellery Emily Satloff of Larkspur & Hawk first saw the work of QEST Scholar Melissa White at The Soho Hotel in London, where her room was decorated with the artist's Peacock Garden wallpaper. Emily approached Melissa to design a bespoke new wallpaper, and the resulting imaginary landscape was to be developed into a capsule collection by Emily, titled Illustrated. 
Melissa's original drawing of a fantastical land was inspired by the Arts & Crafts movement, the Wiener Werkstätte, Indian wall paintings, Tudor embroidery and more. Creatures appear to have taken over abandoned gardens and citadels, lost jewellery has been purloined by birds and once domesticated cats and dogs have returned to the wild.
This became a wallpaper design, which has subsequently been interpreted by Emily into a fine jewellery and home collection, Illustrated.  This includes a range of stationery with 19th century New York stationer Dempsey & Carroll, charming ceramics in the Staffordshire revival style, hand-embroidered linen napkins and a series of unique jewellery boxes painted by Melissa.
All of the objects are available to purchase via Larkspur & Hawk, and the wallpaper will be available from Melissa in September 2019, along with Emily's Garden as a fabric with coordinating designs.