'A Shop In Time' at The Novium Museum, Chichester Features QEST Scholar & Apprentice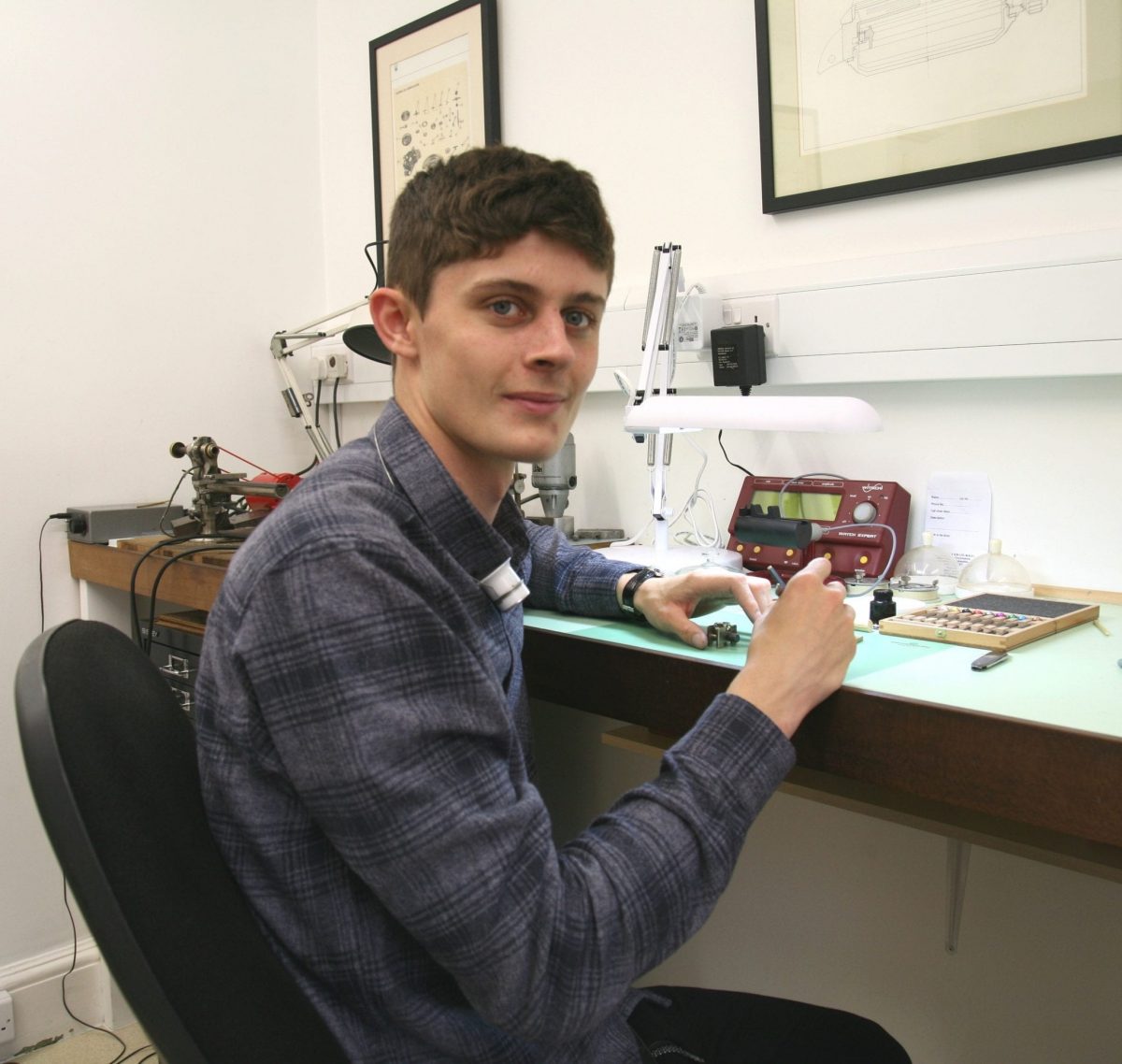 A watch and clockmaker's shop through time is the subject of a new exhibition at The Novium Museum, Chichester, which features QEST Scholar Tim Hughes and QEST Apprentice Patrick Woodward, who is training with Geoff Allnutt.
The display explores the history of a shop in Midhurst, West Sussex, which has been a watchmaker's since the 1700s.  It highlights some of the personal stories of the watchmakers who lived and worked there, while commenting on a business still successful in times of change.  Clocks, watches and ephemera relating to the premises are on display along with some traditional tools and the work of current apprentices, who are training to be the watchmakers of the future. 
The watch and clockmakers, who worked in the building over time from the 1700s to today, range from determined women to the tragic son of a German immigrant and dynamic young horologists carving out a future today. Meet 18th Century William Roe, Mary Wrapson and Mary Anne Lawrence in the 19th Century, Joseph Ketterer, The Bannister Family and John Allnutt in the 20th Century, all with a story to tell. 2019 is represented by Geoff Allnutt, Tim Hughes, former apprentice Jacob Russell and current apprentice Patrick Woodward. The display showcases their fine work, treading in the footsteps of those past horologists to keep the skills alive for the future.