'Mother' by Christopher Hanson selected for John Moores Painting Prize exhibition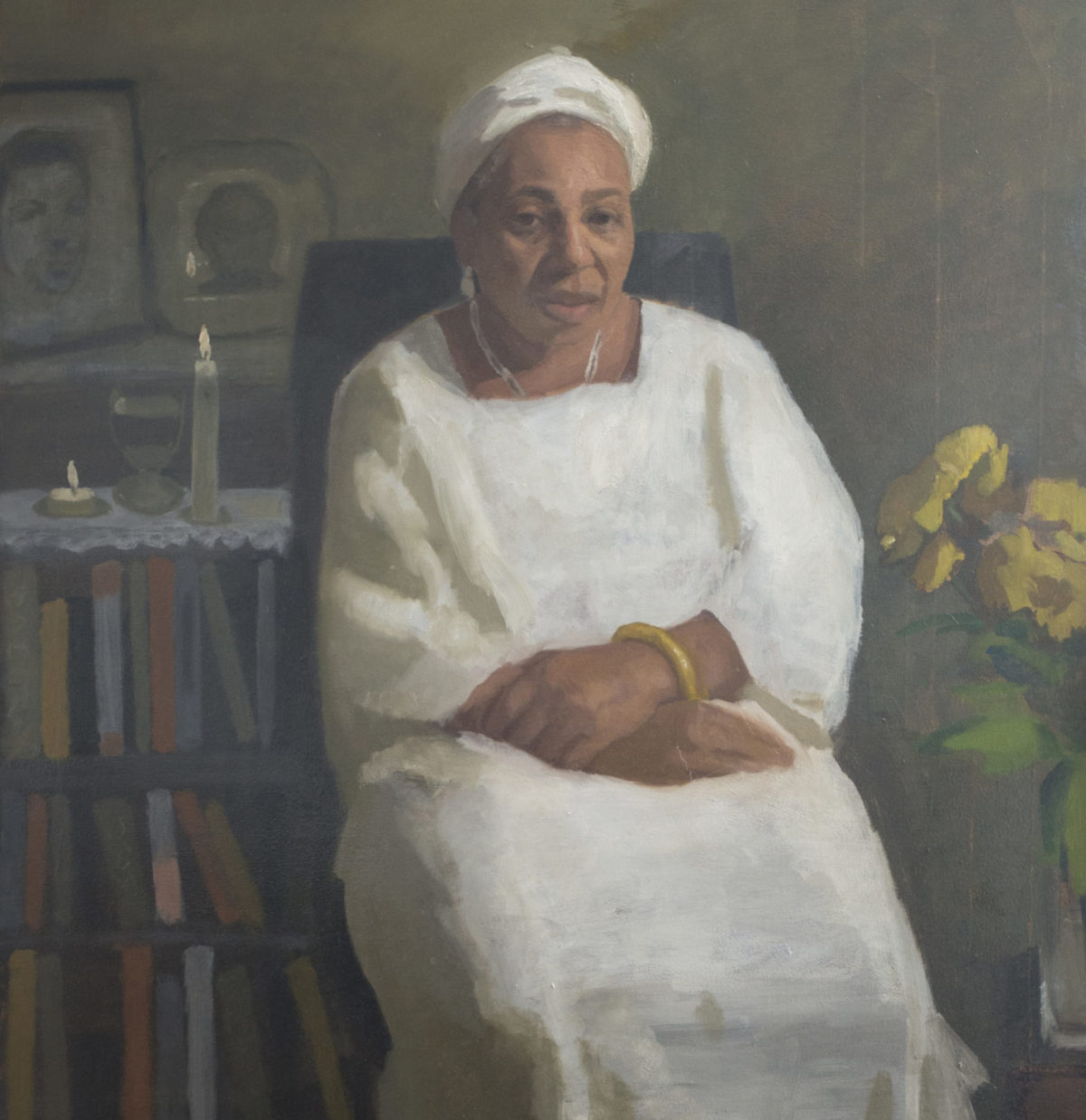 'Mother' by QEST Howdens Scholar Christopher Hanson has been selected for the John Moores Painting Prize exhibition which is currently on show at the Walker Art Gallery in Liverpool and can be seen virtually here. The 67 exhibited works are chosen by a panel of judges from thousands of entries from artists working across the UK.
The John Moores Painting Prize is the UK's most well-known painting competition, bringing together the best contemporary painting from across the UK. First held in 1957, the competition was named after its founding sponsor Sir John Moores (1896-1993), founder of Liverpool based company, Littlewoods. The prize is open to all artists working with paint, who are aged 18 years or over and live or are professionally based in the UK. Showcasing the best new painting produced in Britain today, whether the artists are undiscovered, emerging or established in their careers, the prize provides a platform for artists to inspire, disrupt and challenge the British painting art scene today. All entries were judged anonymously over a two-stage selection process by our panel of judges. 
"My Mother's painting took place over several weeks directly from life," comments Christopher. "From the beginning it became apparent that the main activity taking place was intense conversation. I didn't know her as well as I thought. As the painting and conversation developed, so did my understanding of her. For many years she has been a Priestess in the Orisha faith, and it was significant that her ancestors' shrine was included in the portrait. This led me to think about mortality and the temporal nature of things. The fact that the portrait would be there after she was gone was a pleasing thought to her."