Other Interesting Stones – A Solo Show by Rosanna Martin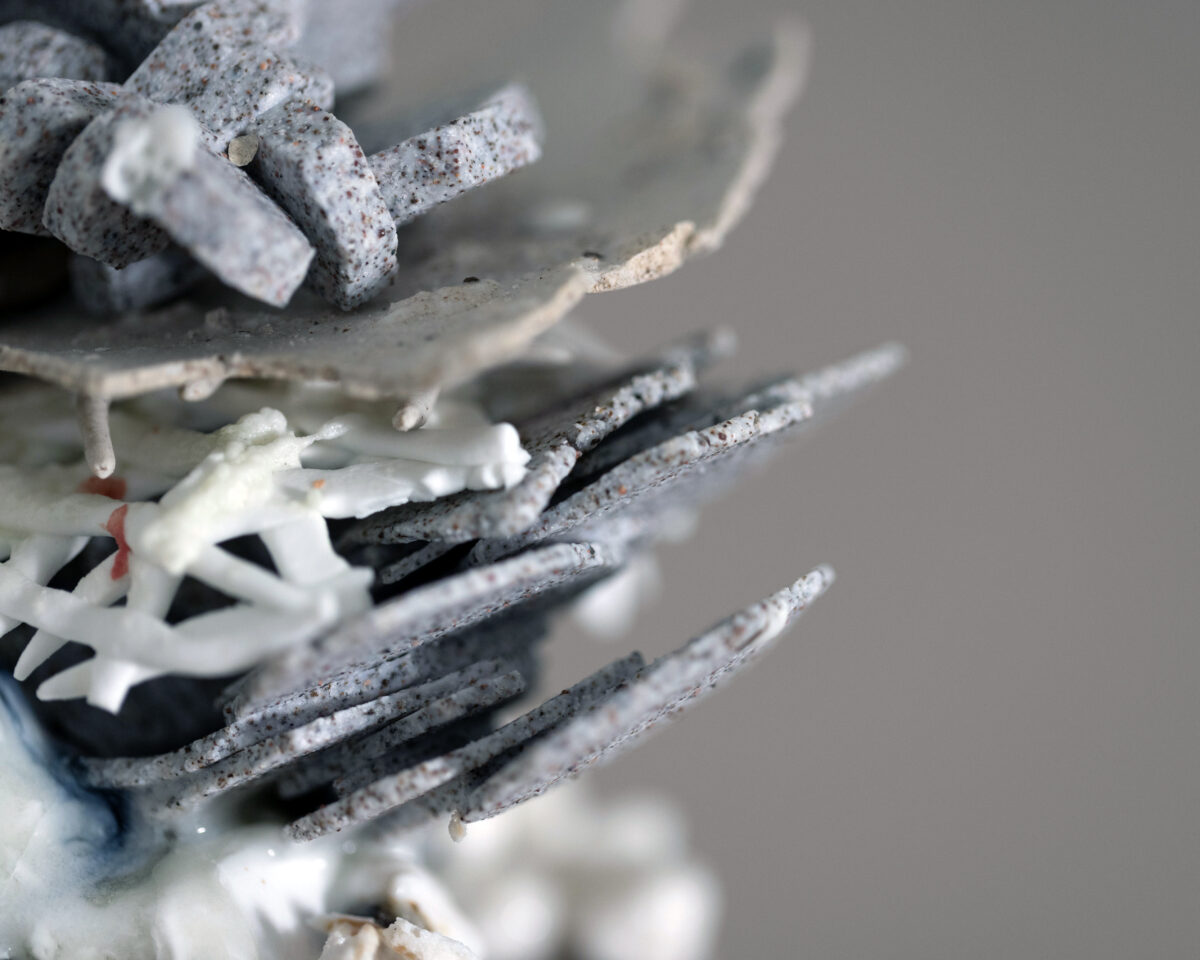 Rosanna Martin's practice explores the relationships between landscape, people and materiality. This solo exhibition brings together her work from the last four years, including prints and sculptures. Altered topographies, objects and marks left on the land by human activity, as evidenced in the reshaping and replacing of geological and manmade material, evoke intrigue and act as starting points for artworks.
Rosanna spent large parts of her childhood exploring the banks and channels of the upper reaches of the River Fal, where waste china clay once streamed downriver from the western pits of St Austell's clay country, silting up the creek. Time spent swimming, skating and sliding across this silt – a bright white mud which sparkles with flecks of mica in the sunlight – built an early connection with clay.
This connection has expanded into a process of tuning in to the land, a way of looking at both the broad view and the intricacies of the details. It is through this lens that Rosanna examines the industrial extraction of the Earth's natural resources and how it has changed the shape of the landscapes we inhabit. Rosanna collects displaced materials from sites across Cornwall and, using the heat of the kiln to mimic natural geological processes, fuses these samples into new conglomerates.
The exhibition is on show at Grays Wharf, Commercial Road, Penryn, Cornwall
24 November – 5 December 2021
Photo credits: Oliver Udy