QEST Scholar Gillian Stewart Holds her First Solo Show at The Lighthouse, Glasgow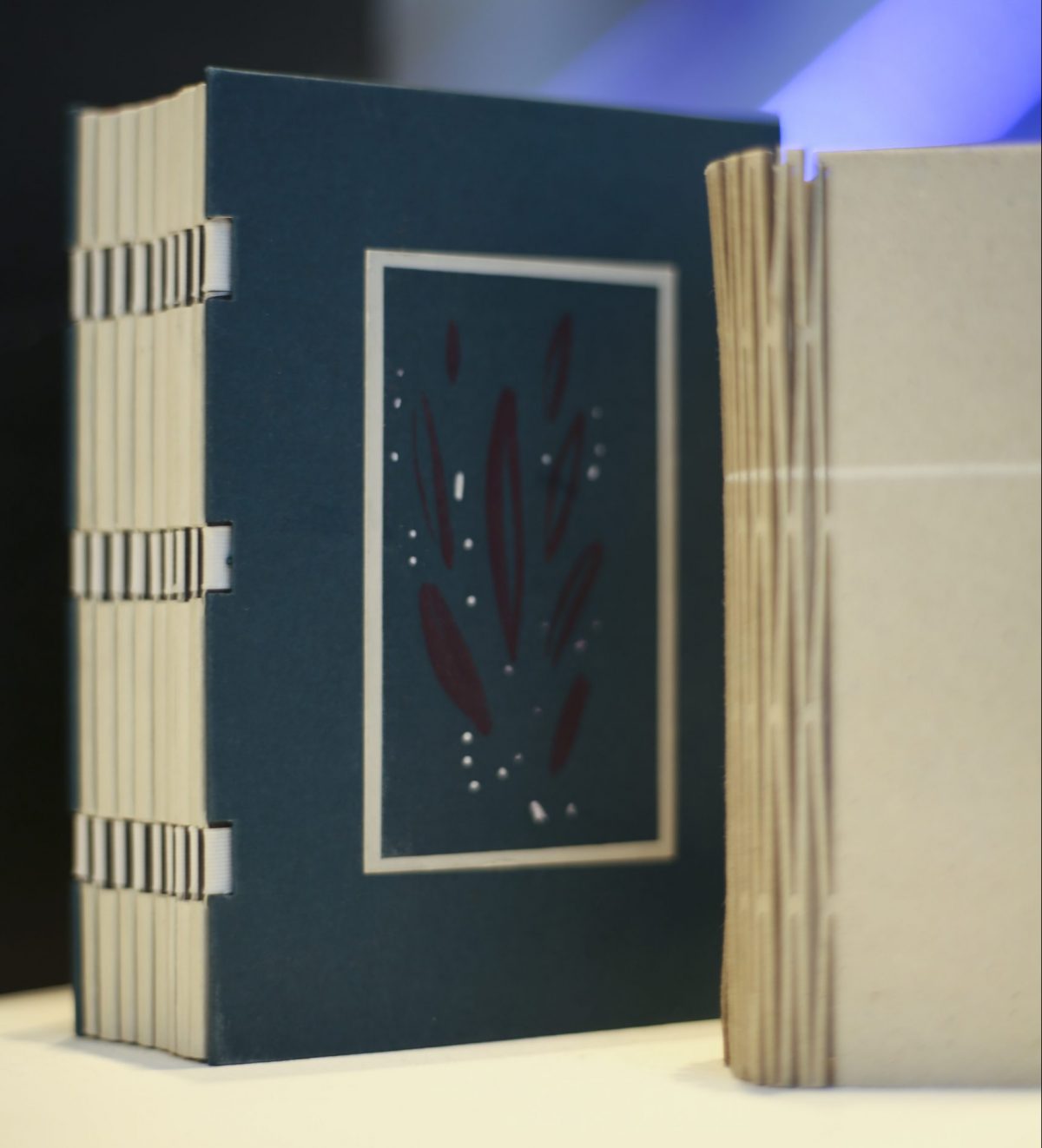 BIND, a solo show by QEST Jenifer Emery Scholar Gillian Stewart, is currently on show at The Lighthouse, Glasgow.  Featuring a selection of contemporary book structures, it runs until 1st December 2019.
This exhibition shows a collection of handmade book structures and forms, demonstrating the diversity and innovation present in bookbinding today, and reflecting Gillian's interest in the innovative application of heritage within contemporary design.  Exploring the possibilities present when traditional skills meet innovative materials, these book structures incorporate materials such as carbon rods, Tyvek, brass, acrylic, leather and handmade papers.
Gillian's scholarship allowed her to gain specialist training in order to become a fully-fledge fine binder.  She received tuition in advanced leatherwork and sewing from Fellow of Designer Bookbinders Tom McEwan, and attended workshops at the Centro del Bel Libro Ascona in Switzerland and Professione Libro in Italy.  Many of the pieces in the exhibition were made possible through her QEST Scholarship and she is thrilled to be raising the profile of bookbinding in this design centre in Glasgow.
Gillian has bound books for the Houses of Parliament and British Library, won numerous awards for her work, and recently started her own bindery within a vibrant artistic community in Glasgow's East End – www.jujubooks.co.uk