Traditional Boat Builder Gail McGarva launches The Story Boat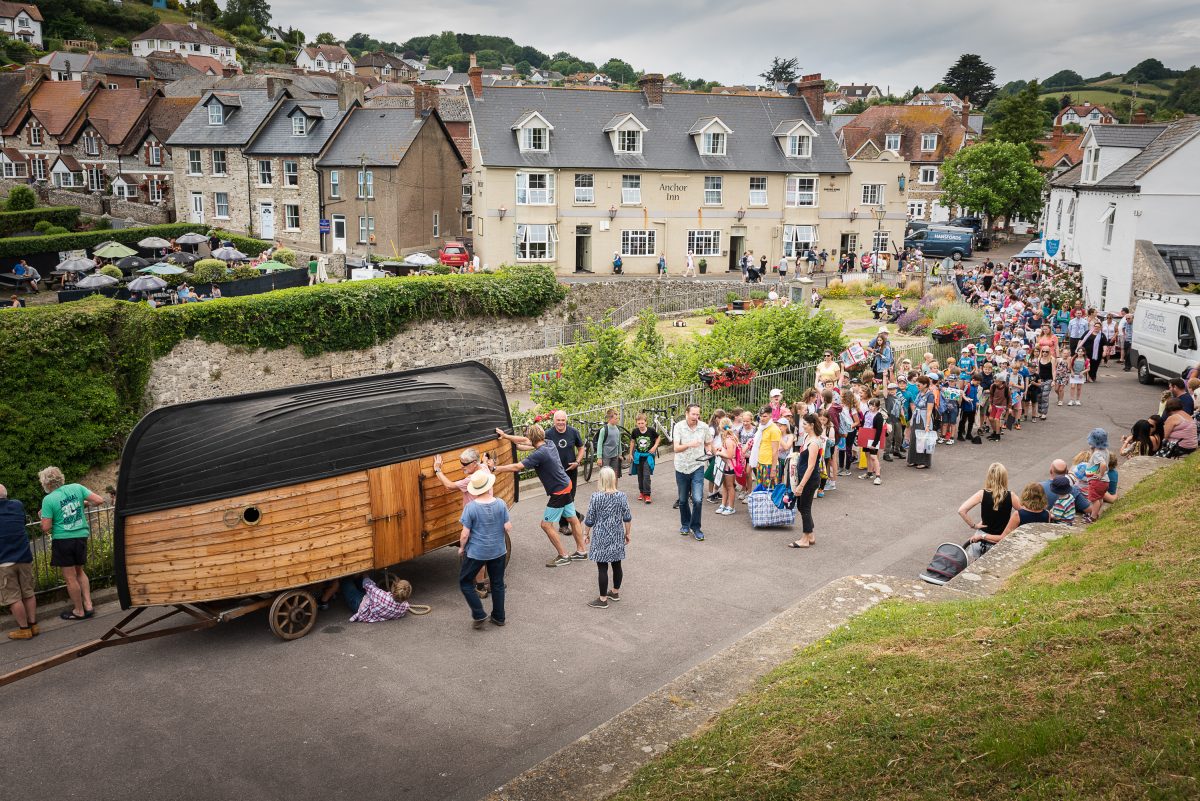 Gail McGarva is a traditional wooden boat builder based in Lyme Regis, Dorset. Her specialist area is the building of replicas or as she prefers to call them, daughter boats, breathing life into a new generation of traditional craft.
A QEST Scholarship in 2009 enabled Gail to build a daughter boat to the lerret Vera. Fishing vessels particular to Chesil Beach in Dorset, lerrets were in danger of extinction and she was keen to preserve the lineage of this craft and the art of boat building 'by eye'.
Vera has since been retired from the sea but Gail has given her a new lease of life on land as The Story Boat. She has been up-turned and transformed into an intimate mobile maritime oral history 'museum' where people's memories are preserved and shared. Gail believes all boats have their own unique story to tell about their communities and their shores, and with her background as an actor and workshop facilitator in Theatre Education, she is well-placed to communicate them.
Supported by the Thelma Hulbert Gallery in Devon, Gail is currently visiting schools with The Story Boat and holding Tree to Sea workshops inside her. She shares the story of the mother boat and teaches the skills of traditional copper riveting of miniature planks of larch, which the children take home as a keepsake of The Story Boat. Gail finds it immensely rewarding and inspiring to see the primary school children beating copper, sanding planks and capturing a memory of their experience drawn or written on the wood.
The headteacher of a school where The Story Boat spent a week in residence wrote to Gail to express her gratitude, "A huge thank you for bringing Vera to us this week and for your workshops. The children have had a truly wonderful time – in fact some of our younger ones were in tears this afternoon when we got back as they were so sad The Story Boat was leaving! Thank you so much for sharing your beautiful creation with us."
Huge congratulations to Gail for such an inspiring project.