QEST Scholars Selected for 'A Day to Remember' at Heal's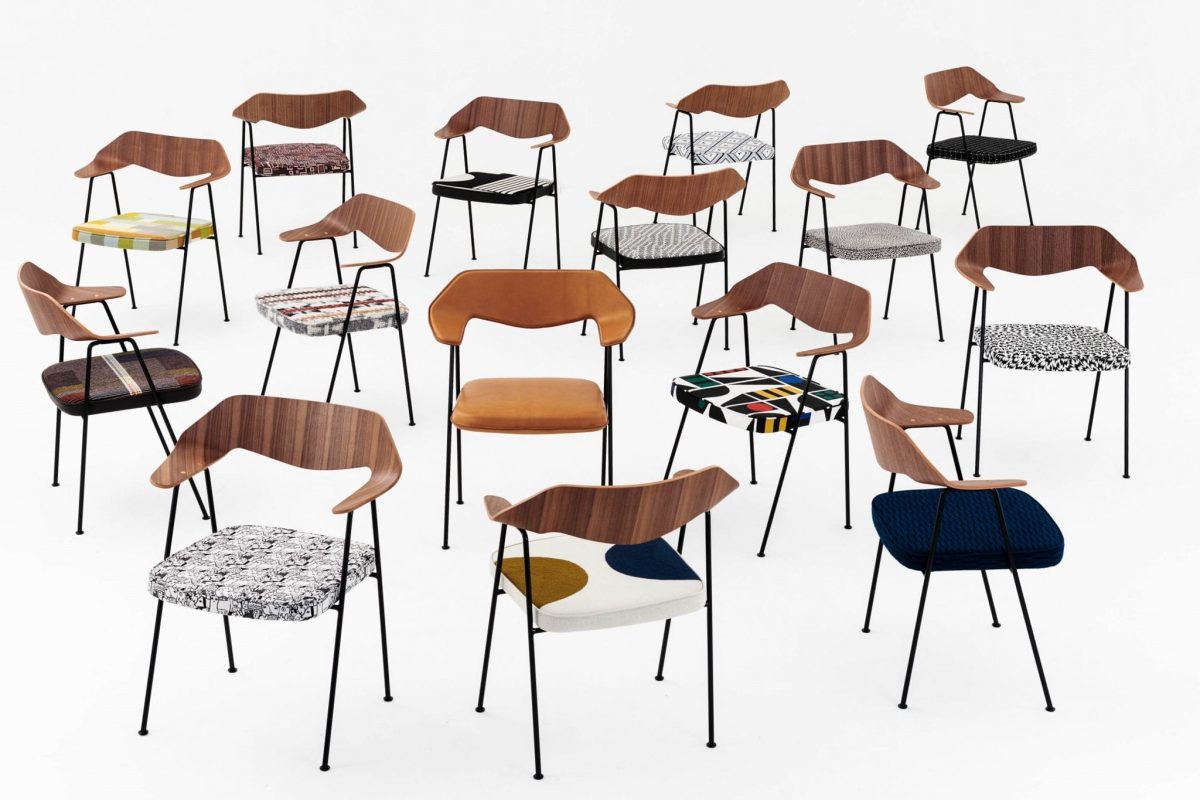 Robin Day was one of Britain's greatest 20th century designers, with his furniture widely admired for its beauty, durability and comfort. Fifteen leading designers from the world of textile design, including QEST Scholars Beatrice Larkin and Hannah Waldron, have been invited to pay tribute to him by providing new upholstery fabrics for one of his most recognisable pieces, the iconic '675' chair.
The project, called 'A Day to Remember', has been organised by Case Furniture in partnership with Heal's and the Robin and Lucienne Day Foundation. It aims to improve the future of young British designers by supporting the educational work of the Foundation, through an exhibition display and live online auction. The fabrics range from colourful graphic designs to illustrative patterns and calmer schemes. The chairs will be on display at Heal's flagship store on Tottenham Court Road from 1st – 21st August when they will be auctioned, with all proceeds going towards supporting young British designers.
Beatrice Larkin was awarded a QEST Scholarship in 2012 and has now set up her own studio specialising in modern woven textiles, accessories and interior products with her distinctive, softened geometric designs. Hannah Waldron creates a range of print textiles and her 2018 QEST Scholarship funded a trip to the Kawashima Textile School in Japan for a course in Kasuri, a process whereby threads are bound before dying in order to create patterns in the woven cloth.
As well as the QEST Scholars, other featured designers in the project include Eleanor Pritchard, Cristian Zuzunaga, Christopher Farr, Donna Wilson and Margo Selby.
Robin Day firmly believed that good design had the power to improve people's lives. In 2012 his daughter set up a design education charity, the Robin and Lucienne Day Foundation to continue promoting his ethos. The Foundation collaborates on educational projects, runs an awards scheme and is developing a digital archive as a resource for exhibition curators, design historians and writers.