The Met Costume Institute in New York Features Work by QEST Scholar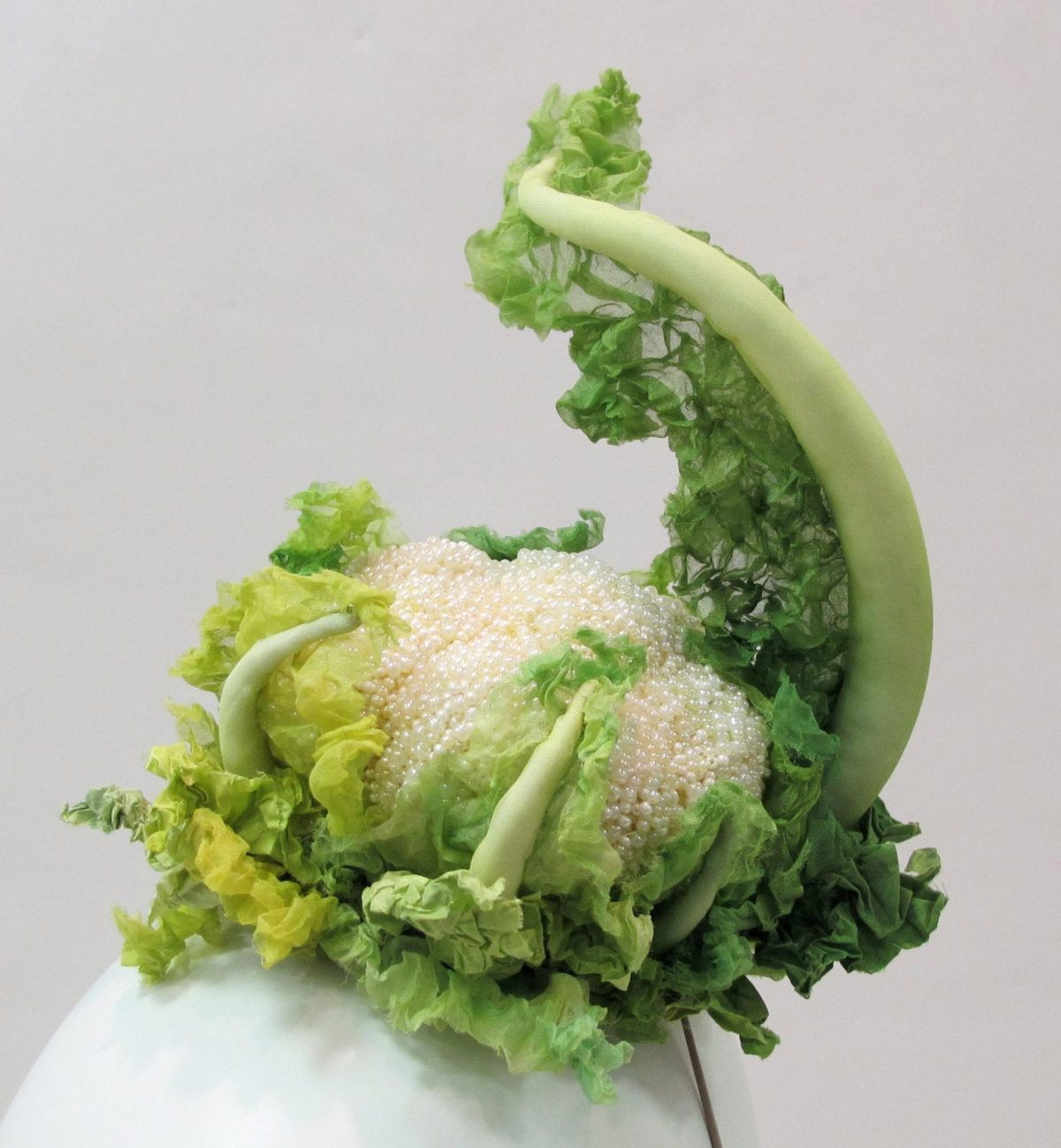 The Met Costume Institute, New York is currently showing CAMP: Notes on Fashion, an exhibition exploring how humour, parody, pastiche, artifice and theatricality have been expressed in fashion across the centuries.
"Camp's disruptive nature and subversion of modern aesthetic values has often been trivialized, but this exhibition reveals that it has had a profound influence on both high art and popular culture," said Max Hollein, Director of The Met. "By tracing its evolution and highlighting its defining elements, the show embodies the ironic sensibilities of this audacious style, challenges conventional understandings of beauty and taste, and establishes the critical role that this important genre has played in the history of art and fashion."
Among the 250 objects on show, dating from the 17th century to the present day, is couture milliner and QEST Scholar Deirdre Hawken's Cauliflower Headpiece. With green ruffled outer leaves, crisp stalks, and hand-sewn pearl florets, it exemplifies the playfulness of her designs along with her exquisite craftsmanship.
Deirdre won a QEST Scholarship in 1999, at the age of 54, and was awarded £9,000 to study couture millinery with the Queen Mothers milliner, Rose Cory. As part of her award she also carried out a work placement with the acclaimed milliner Stephen Jones.
Her work is now included in the permanent collections of the Victoria and Albert Museum, London, The Metropolitan Museum, New York, the Institute of Costume, Kyoto, Japan, the Philadelphia Museum of Art USA and the Hat Museum, UK.
The exhibition is open until 8 September 2019.