Thomas Merrett Finalist in National Sculpture Prize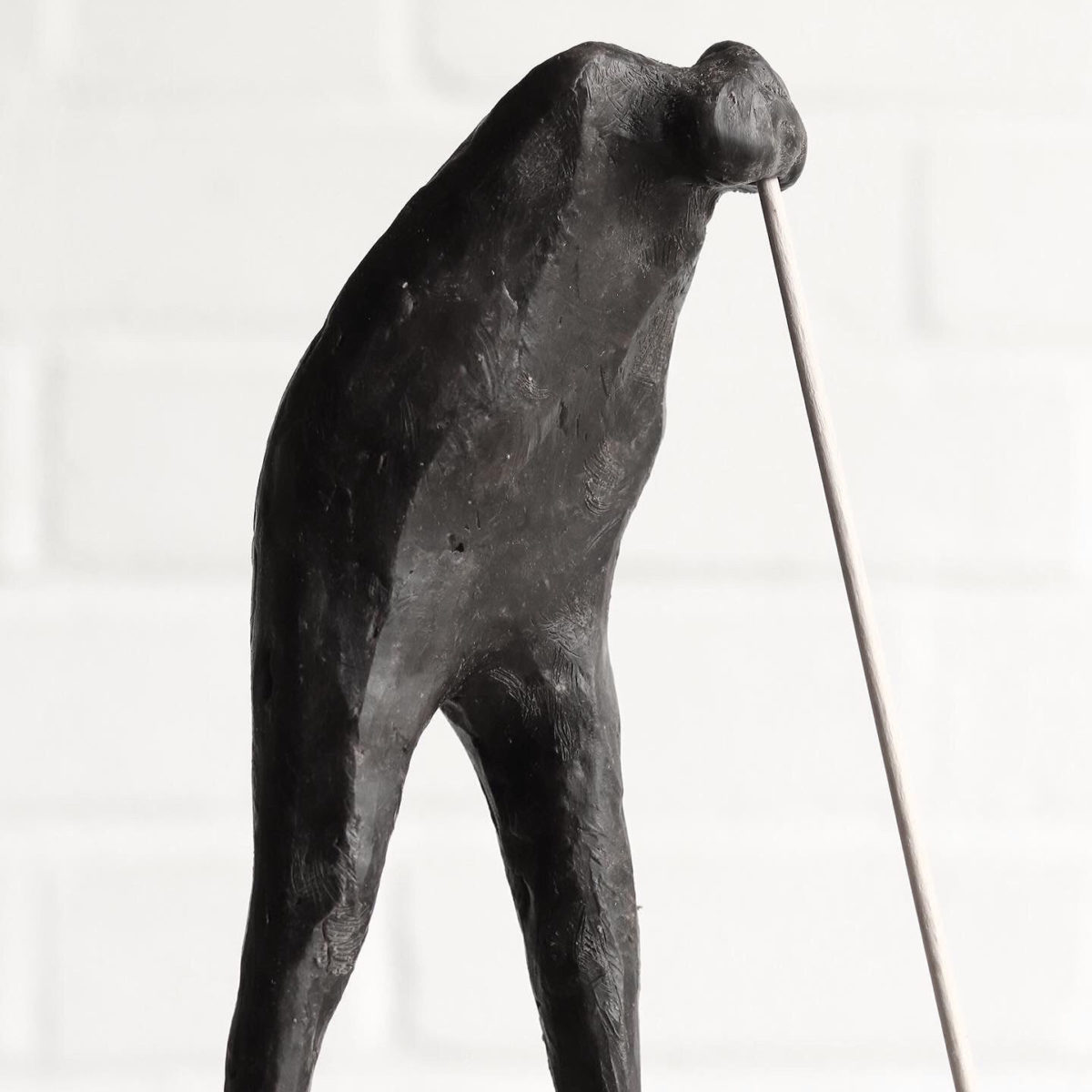 Thomas Merrett has been selected as a finalist for the National Sculpture Prize (NSP) 2021, hosted at Broomhill Estate, Devon. Chosen from over 300 entries, each of ten shortlisted artists will be awarded £2,500 to develop their submitted proposal into a larger sculpture for an outdoor group exhibition in the summer. The winners will be announced in October 2021.
Thomas's work Listener was developed from a series he has been exploring, responding to this year's theme of the NSP – 'Outthinking the Future'. He says of the work, "As we become increasingly aware of the damage we are inflicting on the planet, it is more important than ever to act to prevent destruction caused by climate change. Changing our habits is now essential, however difficult to embrace.
This sculpture is symbolic of the act of listening. It represents a connectedness between humans and the planet through the senses. On a late night walk through London, pre-lockdown, I spotted two shadowy figures shuffling along the pavement ahead of me. As I approached, these intimidating silhouettes changed into distinct human forms and I realised they were workers from the waterboard, inspecting for leaks. It turns out they do this in the dead of night when reduced traffic noise and no flushing water aids their listening. The listening sticks – tools they use to detect leaks – were long metal poles with a wooden spool that when cupped to the ear amplifies the sound of flowing water. I was amazed by this apparent primitive method of detection in the 21st century and the literal example of humans using their natural senses to connect with the classical elements of our planet in the cause of prevention.
This image of a listening figure struck me as a strong metaphor for a change in society from accepting climate change to moving towards restoring the health of our planet. This change is not only guided by our heads and scientific knowledge, but also by our senses and the greater consciousness that animates all life. This is my response to the theme 'Outthinking the Future'. Technological advancement is not the only way to affect change but also through personal change, however uncomfortable or inconvenient. Through this sculpture I aim to represent a human form that is both aware of the problems it has caused and conscious of what it has to do to affect change. The sculpture captures a moment on the brink of acting, or not as the case may be – The position humanity currently finds itself in."
Discover more about the National Sculpture Prize here.