Works By Jamie Coreth and Christopher Hanson Selected for BP Portrait Award 2020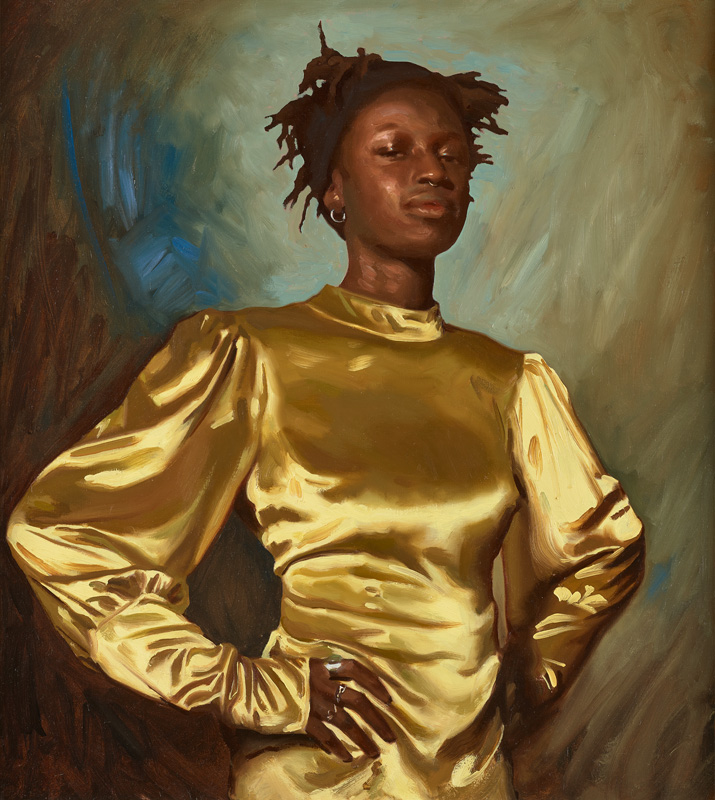 Congratulations to QEST Garfield Weston Foundation Scholar Jamie Coreth and QEST Howdens Scholar Christopher Hanson who have both had portraits selected for the BP Portrait Award exhibition at the National Portrait Gallery. Selected from 1,981 entries by artists from 69 countries around the world, the BP Portrait Award 2020 represents the very best in contemporary portrait painting. This year the exhibition will be online and available to view from 5 May.
Jamie comments on his work, "The painting is of a friend of mine called Fatima Duke-Pratt, an artist and and artist's model. She struck me as someone who was particularly determined to follow her aspirations of forging a future in the arts, irrespective of various difficulties. She comes across with an extremely impressive sense of personal fortitude and so I wanted to try and convey this in the way I painted her portrait."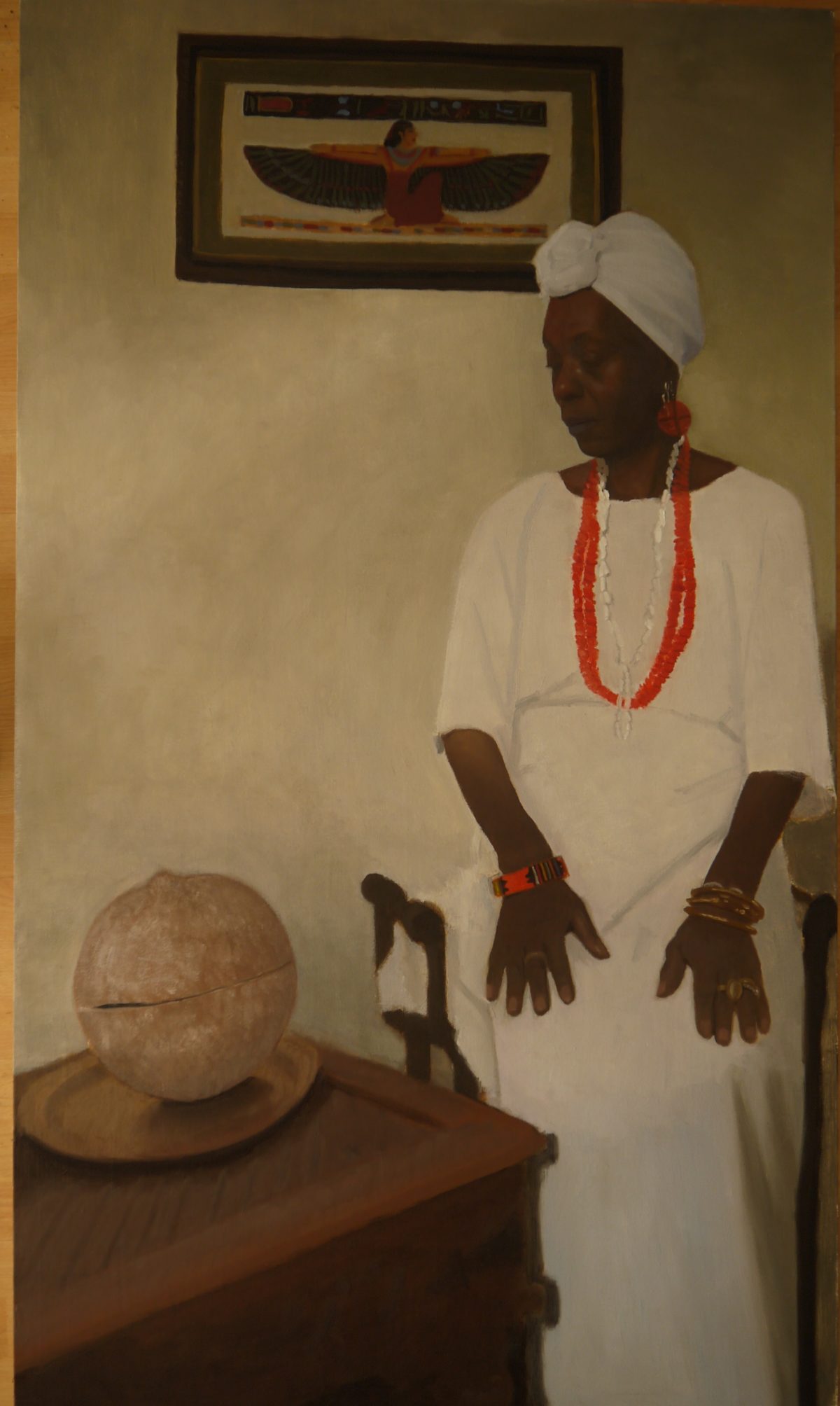 Christopher's portrait of of his friend Osun Wumi. He says "Osun is a priestess of the Yoruba traditional Orisha faith. She would often visit my mother's house and saw my art displayed on the walls. She asked if I would be interested in painting her and I was more than happy to. In the portrait, Sun is looking down towards her calabash pot which was given to her when she was initiated into her faith, dressed in white to represent the height of her spirituality."
For more details of the exhibition click here.