Craft Britain: Why Making Matters by Helen Chislett & David Linley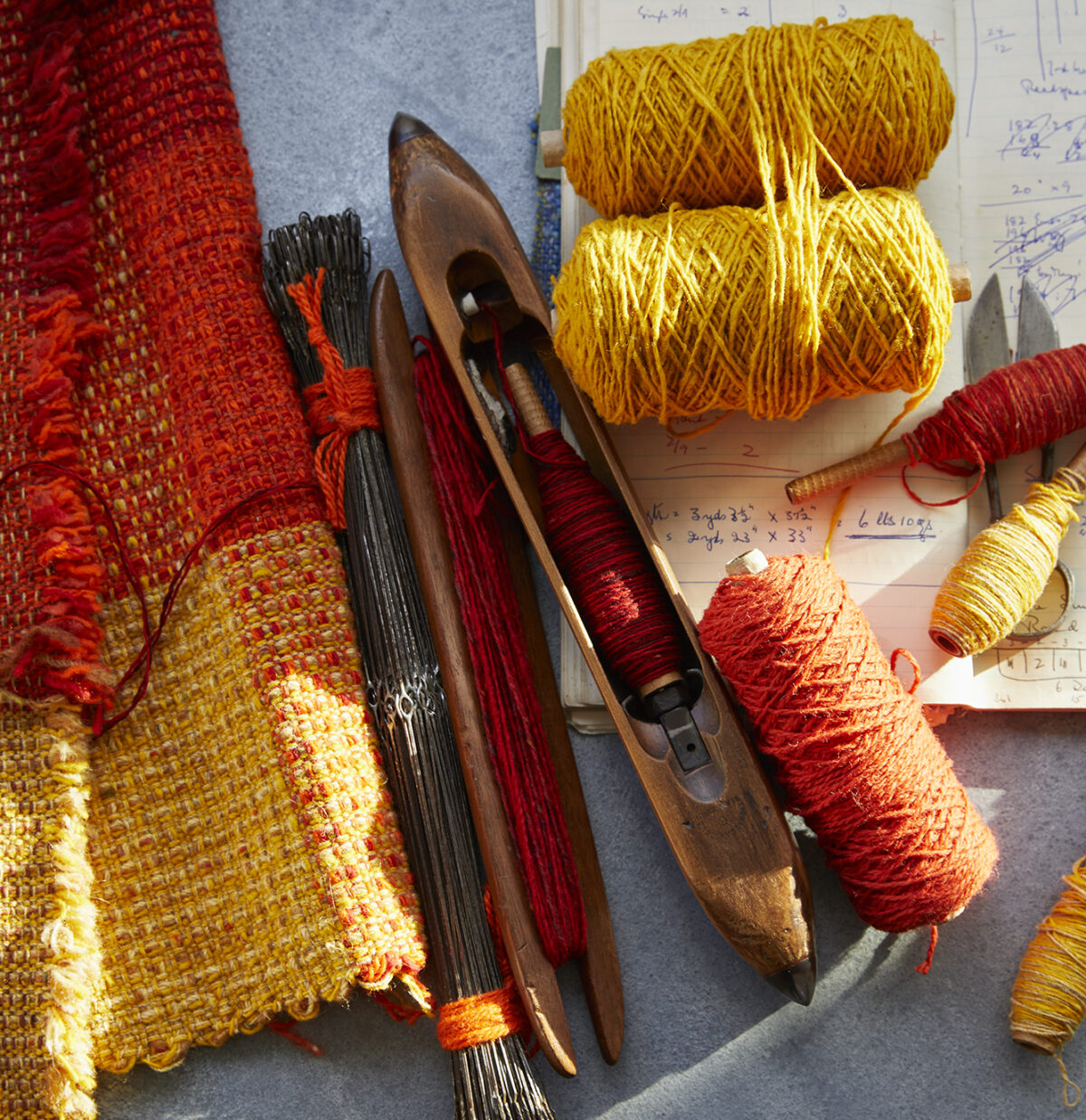 This autumn, David Linley, the Earl of Snowdon, and I are very pleased and excited that our book, Craft Britain: Why Making Matters will metamorphosise from a conversation we started three years ago into something we can physically hold in our hands. We began talking about this idea pre-pandemic, determined to bang the drum for crafts and craftsmanship across the country and across the sectors.
As we say in our introduction, "Craft is often defined as the skill of making something by hand, but if the resulting object is a dry-stone wall on a Derbyshire dale, it is perceived as something quite different from a hand-blown glass vessel in an international art fair. Both are craft, but one is seen as purely functional, whereas the other is seen as akin to fine art. If a table is made by a local carpenter, it is craft. If it is made in a workshop headed up by a designer-maker (who may or may not be personally involved with its making), it is perceived as a piece of custom design. The fact is that – like art – craft is a word that people use in different contexts to mean different things to different people. Our own view is that it is all valid and valuable; that the whole is greater than the sum of the parts."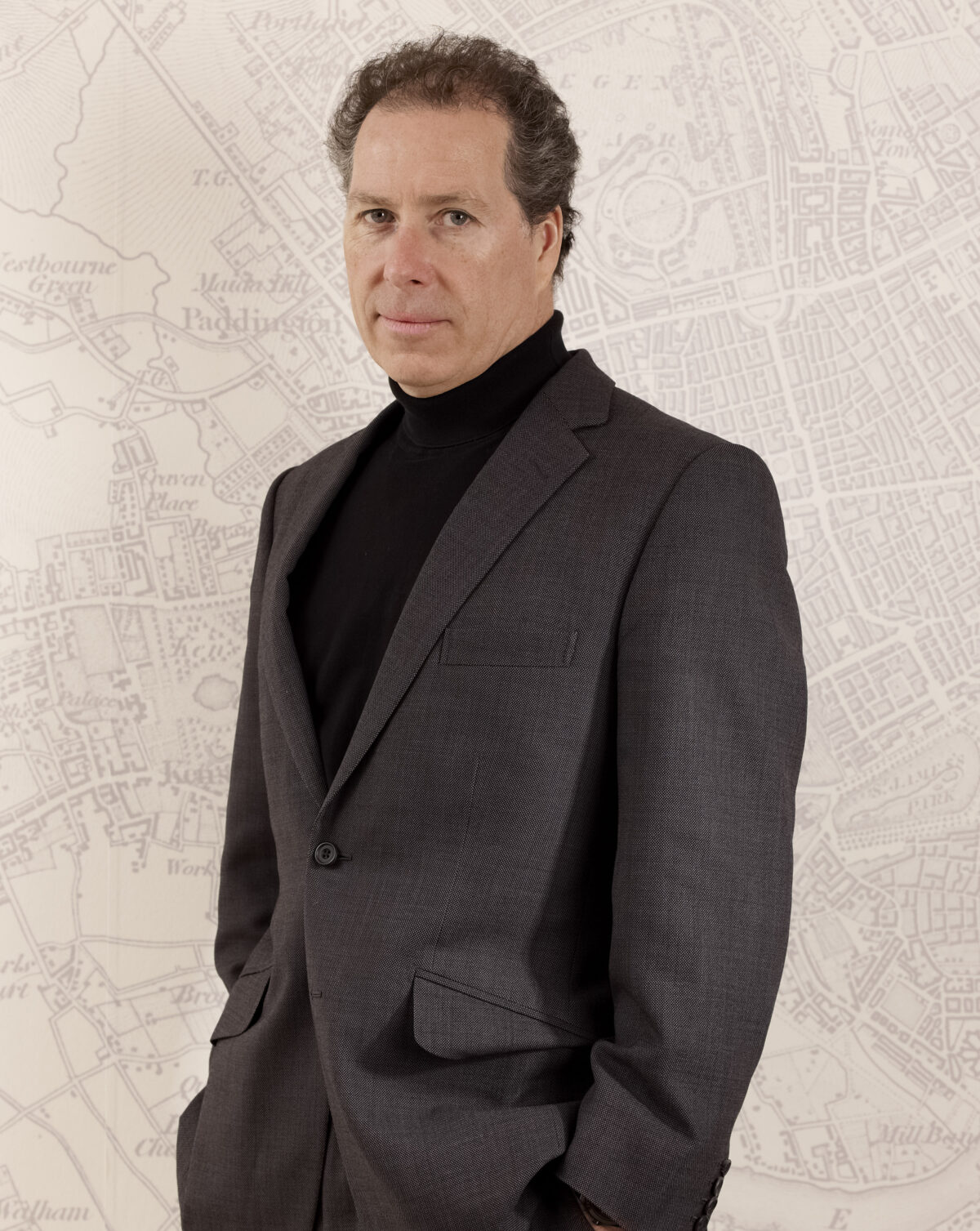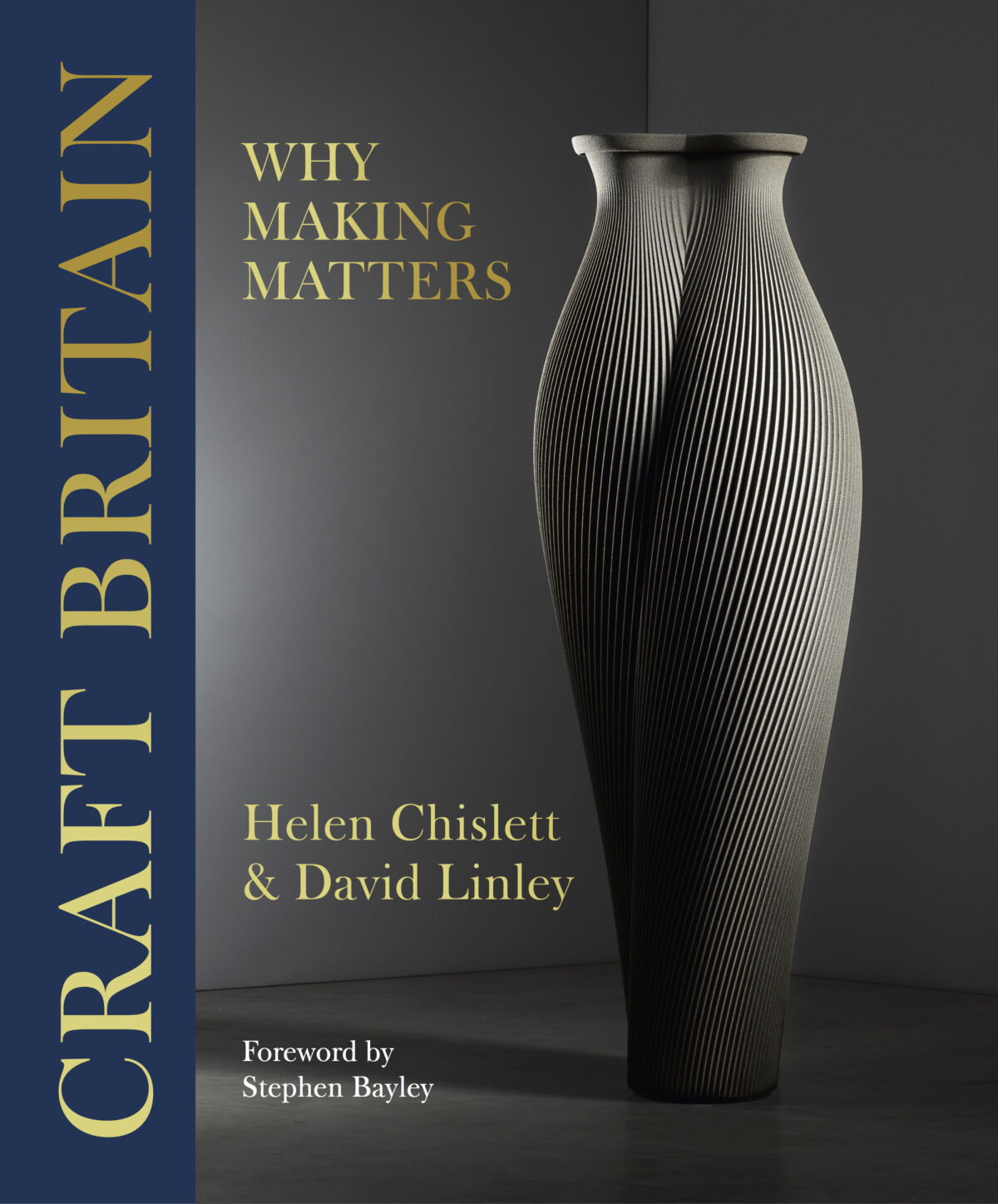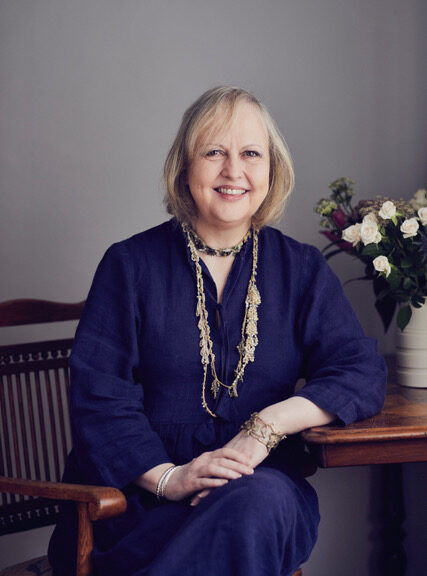 Researching and writing this book meant reaching across all the different organisations that represent makers and making in Britain, some concentrated on traditional and heritage – others on collectible and contemporary – plus everything in between. Naturally, QEST was an important port of call: David is of course Vice Patron of QEST, as well as a former cabinetmaker by training. We wanted to recognise its work in awarding over £5million to around 675 QEST Scholars to date. These alumni work across the UK in a multitude of disciplines ranging from embroidery, armoury and silversmithing to bookbinding, millinery and guitar making.
There are about 30 makers mentioned within our book that have a relationship to QEST either as a Scholar, an Ambassador or a combination of both. However, the book is not a directory and we have been anxious not to imply that it is in any sense definitive. As we say in our Acknowledgements, "We would like to thank the many craftspeople who have helped us put together the content of this book. We would also like to acknowledge those who may have been disappointed not to be included. We hope by raising the subject of craft so widely, everyone involved will ultimately benefit."
Craft Britain is themed across twelve subjects, which include Heritage & History, Rare & Endangered, Kind & Sustainable and Unique & Personal. Within these, we have spotlighted the work of a few individual makers to highlight the wider issues we are raising. These Spotlights include three QEST Scholars – whip maker Mary Wing To, weaver Mario Sierra and furniture maker Tom Vaughan.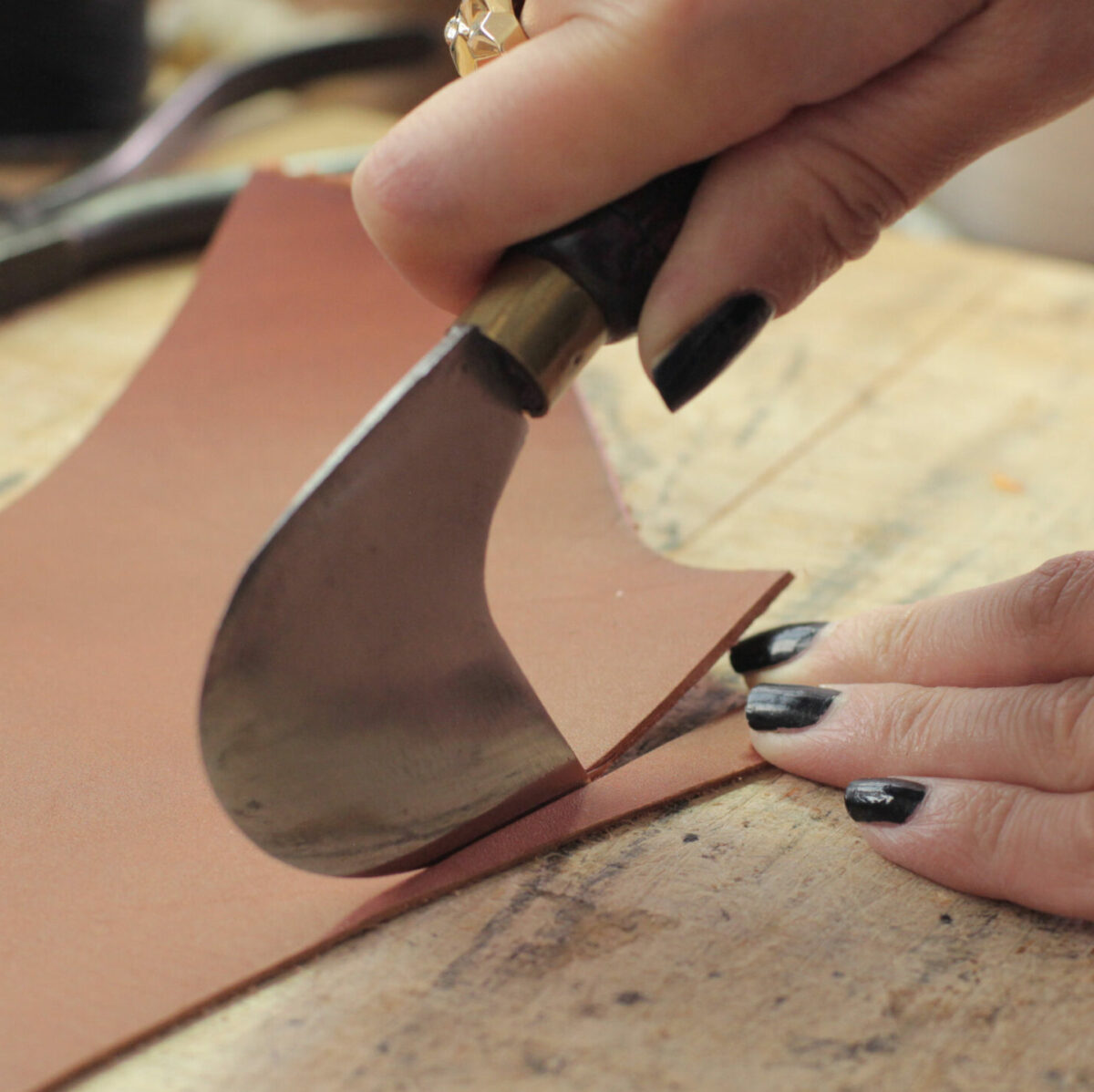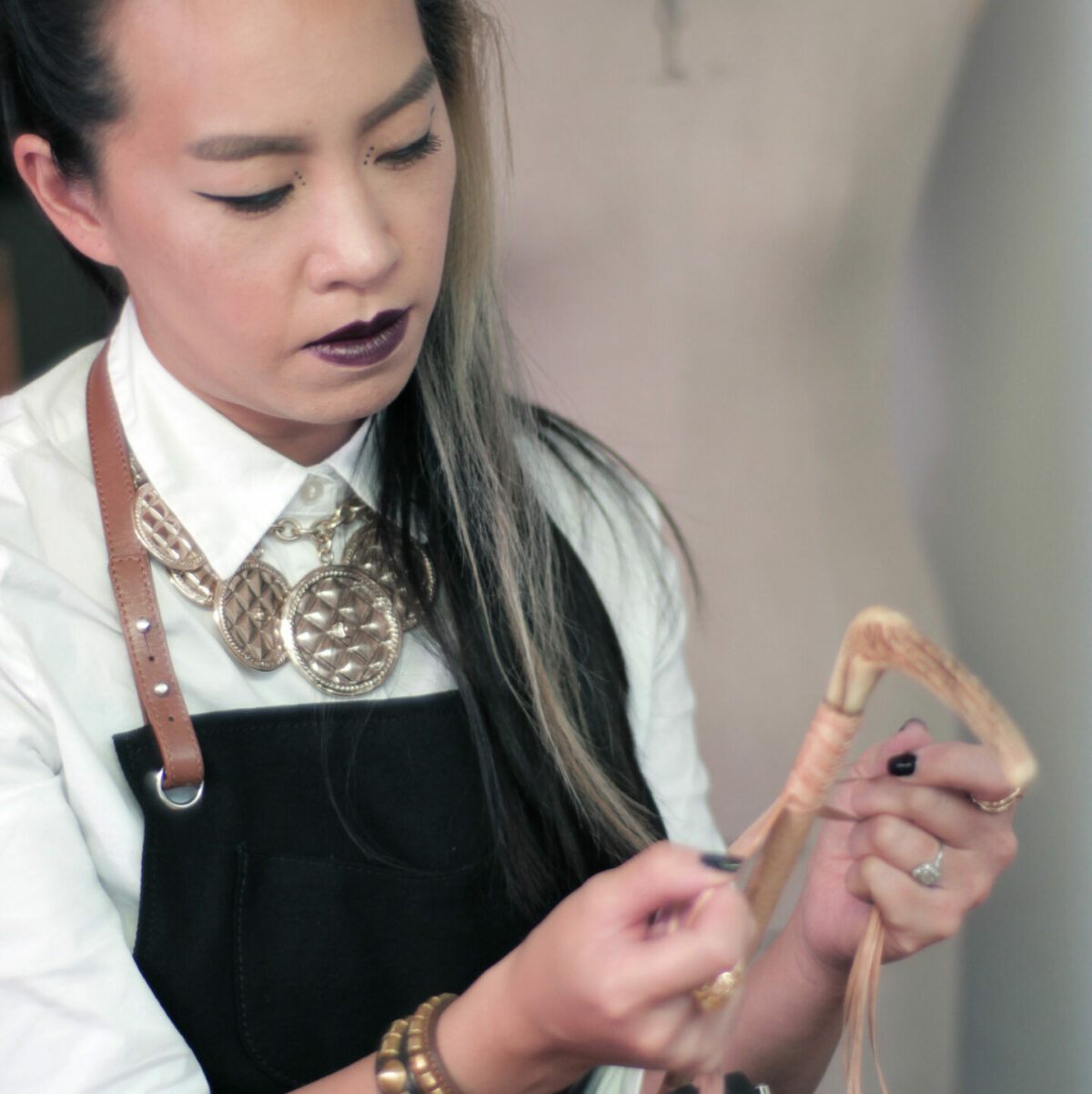 Mary Wing To qualified as a Harness Maker and Member of The Society of Master Saddlers before being awarded a QEST Leathersellers' Company Scholarship in 2012, which enabled her to study with Master Whip Maker, Dennis Walmsley. Dennis was a self-taught Master who, unusually, made every part of a whip from scratch. He had never agreed to share his skills with anyone before, but Wing To persuaded him and over a year he taught her how to prepare the cane; techniques for plaiting and braiding the leather around the core; and the silverwork craft needed for the collar. When he passed away, she was determined not to let this knowledge die with him, but to continue his unique methods of working.
In 2016, she founded Whip In Hand, creating bespoke whips for her niche clients. Inside every whip handle, she rolls a part of a newspaper – The Times – showing the date of when the whip was created; this was something Dennis had passed on to her so that the date could eventually be discovered far into the future. Notable equestrian clients have included Charlotte Dujardin CBE, multiple World and Olympic champion in the field of dressage (including three gold medals); and Nick Skelton CBE, show-jumper and Olympic gold medal winner. In 2022, she was one of four QEST Scholars chosen to take part in the Michelangelo Foundation exhibition, 'Crafting A More Human Future' in Venice.
Equally inspiring is the story of Mario Sierra. A QEST Rokill Ltd Scholar of 2016, he is the grandson of Norwegian textile designer, Gerd Hay-Edie. She founded Mourne Textiles in 1954, naming it after the Mourne Mountains in County Down, Northern Ireland where she settled after the War. Gerd's iconic weaves are part of the rich legacy of mid-twentieth century design in Britain, including collaborations with design icons such as Robin Day and Sir Terence Conran. Today, Mario, his mother and Master Weaver, Karen Hay-Edie and their small team of weavers still work from the studio that was purpose-built for Gerd, with many of the looms they use now six decades old. However, the company is as forward looking as it was in her day, including recent partnerships with modern greats such as Margaret Howell and Carl Hansen.
The studio takes its commitment to sustainable and responsible practices seriously, determined that the company has a positive impact on the local community. They source their fleece for rugs and wall-hangings from Freda Magill, a rare-breed sheep farmer based in the Mourne Mountains, whose flocks of Soay, Hebridean, Balwen, Manx Loaghton and others create a spectacular variety of tones and textures within the wool. Mario and Karen are committed to handing down the technique of hand weaving to the next generation, working alongside QEST to offer apprenticeships in the craft.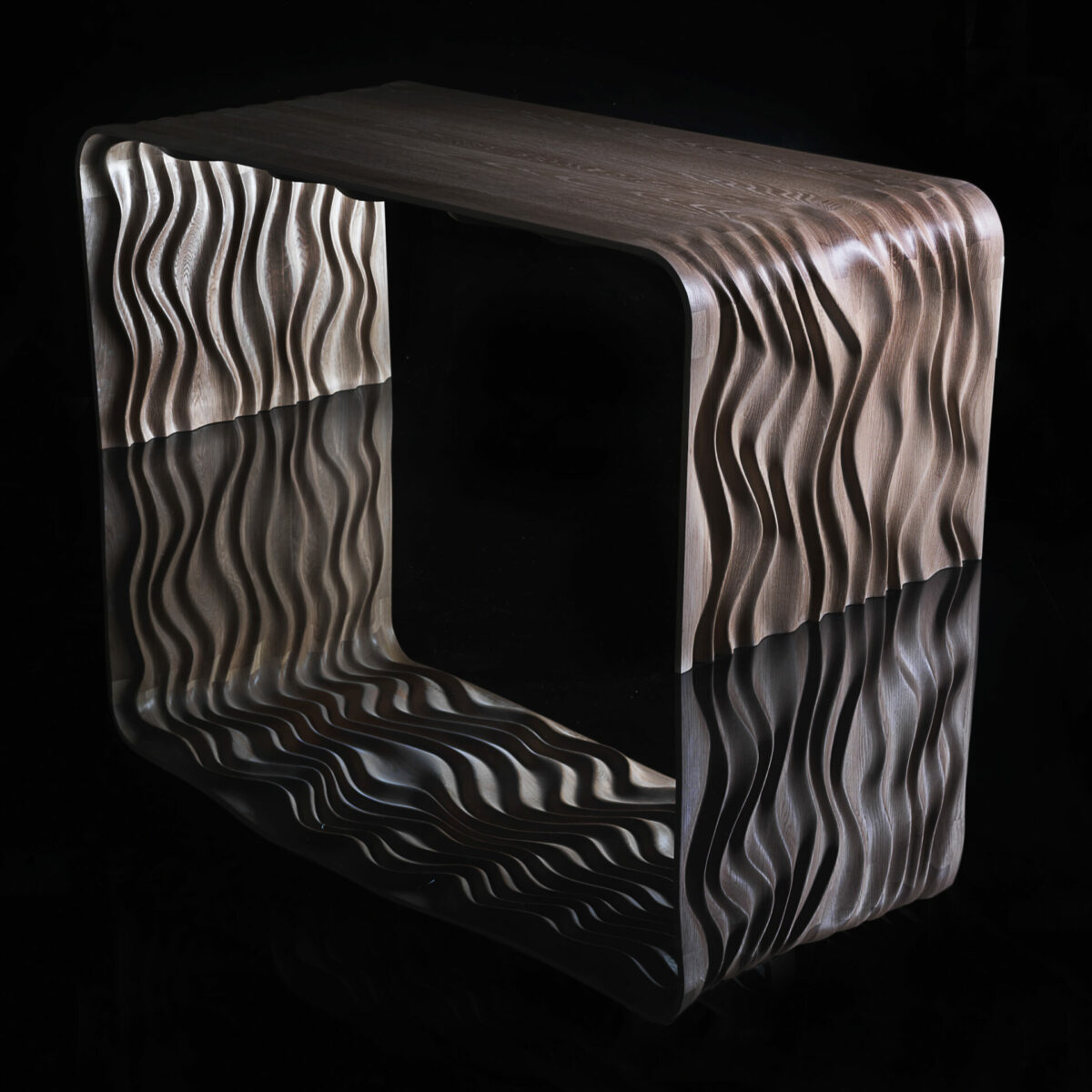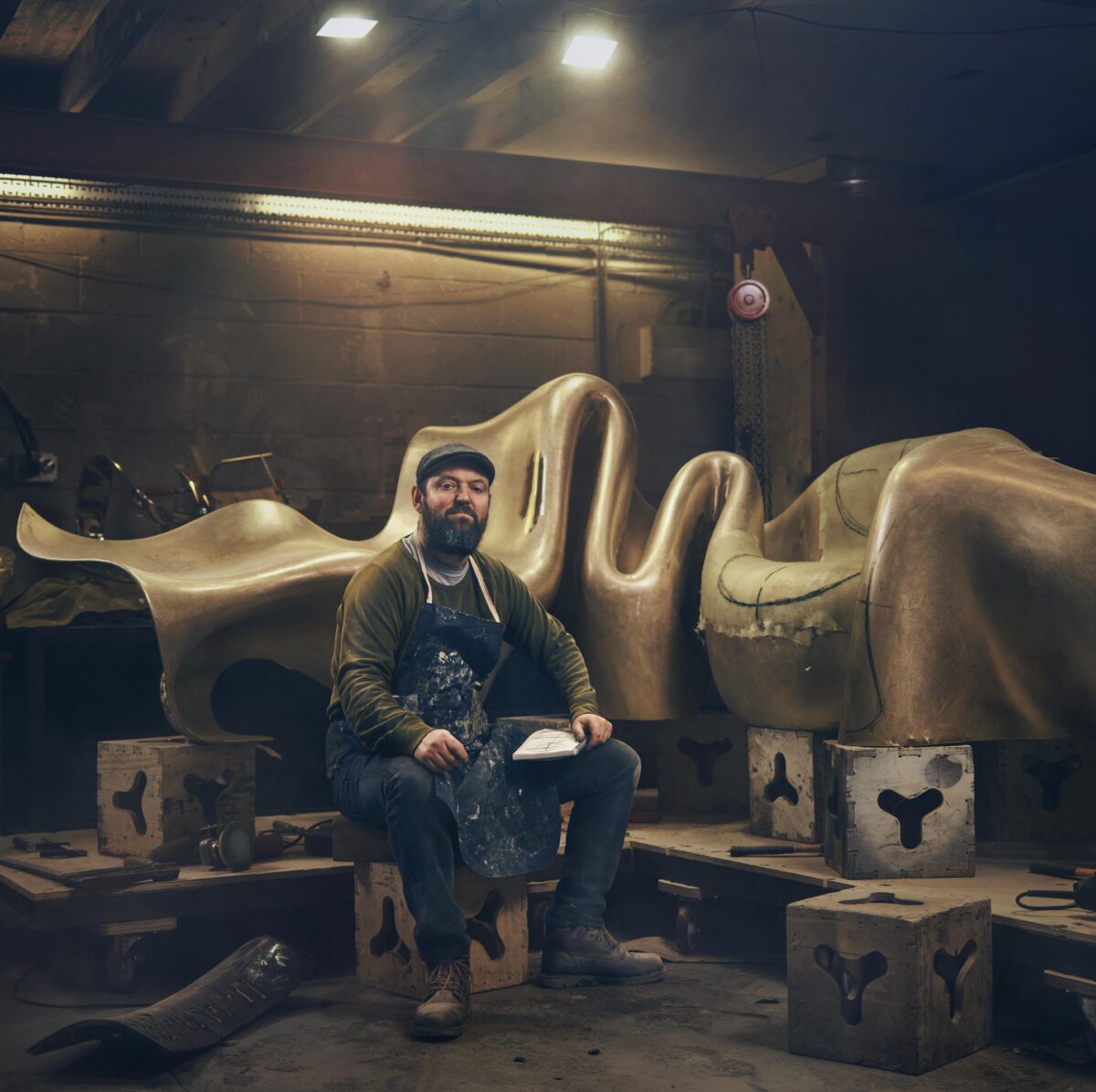 A good example of a more radical take on craft is the work of Tom Vaughan, founder of Object Studio. He and his team take on ambitious commissions for galleries, public institutions and private clients, including the fabrication of complex three-dimensional structures in woods, metals and synthetics. Tom is best known for the way in which he manipulates timber and metals into sculptural organic forms. He is a designer and maker who trained in Cabinet Making at London Guildhall University and in Three-dimensional Design at Brighton University, before taking a Masters in Contemporary Product Design at the Royal College of Art under the tutelage of Ron Arad (he himself is now a visiting lecturer at the RCA). He is also a QEST Howdens Scholar of 2018, who used the experience to investigate the casting of metals and associated crafts such as welding, chasing, figuring and patinating. In fact, QEST marked the turning-point from Vaughan being a designer focused solely on wood, to one who now embraces many more choices of material and processes within his work.
These three examples show the exceptional and varied work of QEST in supporting makers of note, something that David and I hope we have reflected within our book. We hope you have the opportunity to see a copy for yourself – and maybe even add one to your own Santa wish list.
Craft Britain: Why Making Matters by Helen Chislett and David Linley (OH Editions). Published on 13 October 2022.